tesa

® Powerstrips Waterproof Hooks S, Metal Zoom

Small self-adhesive stainless steel hooks made for waterproof bathroom and kitchen mounting

Easy to mount without drilling, screws or nails

Strong hold of up to 1kg

Removable without a trace due to the Powerstrips Waterproof technology
All Product details
Product details
Safety Instructions
User reviews
FAQs
Product details
Product description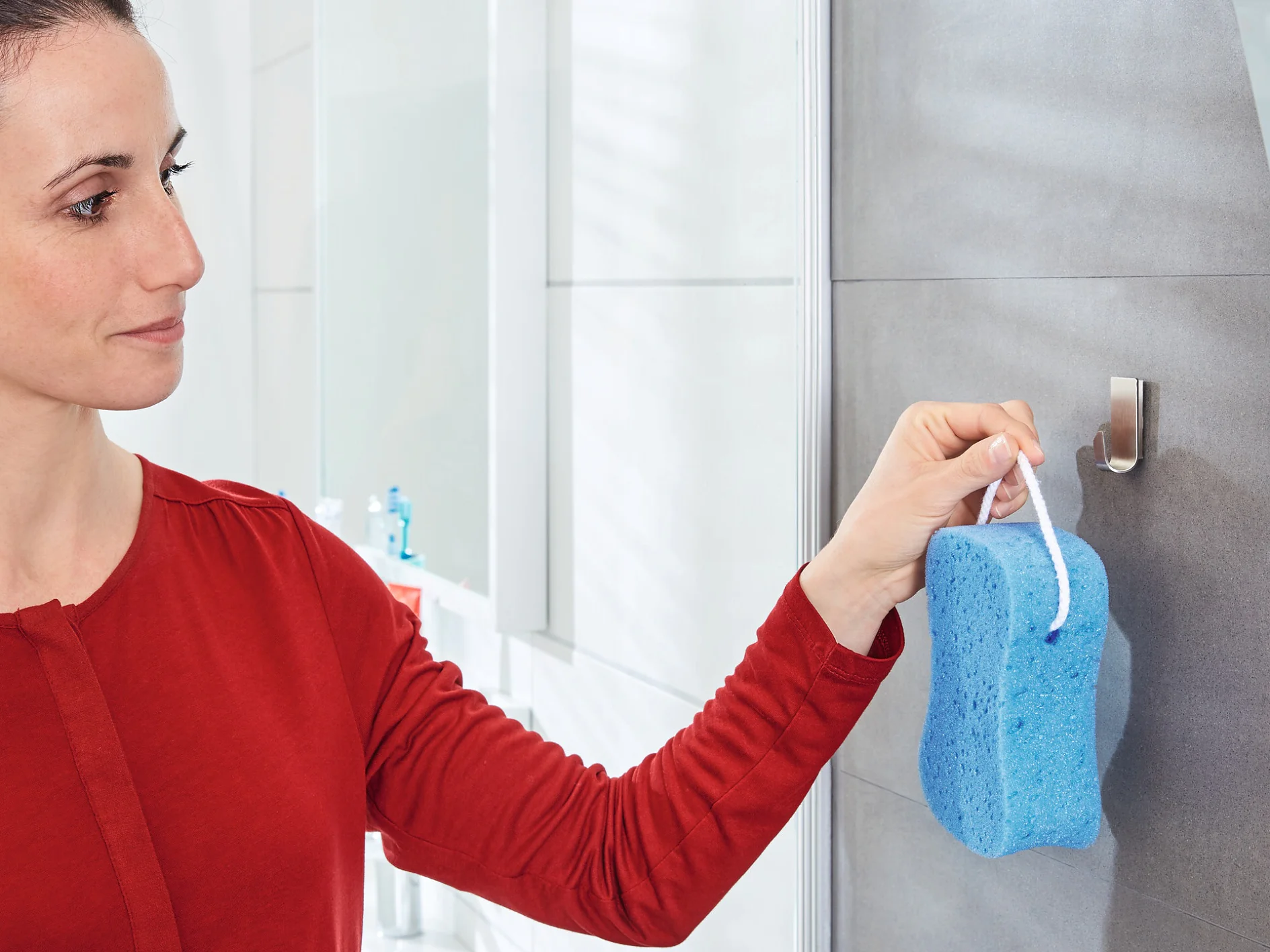 Product description
Our self-adhesive hooks Powerstrips® Waterproof Small Metal Zoom were developed specifically for moist surroundings and can hold up to 1 kg. They are made from stainless steel and optimally suited as towel holders in the bathroom and to hang up bath utensils in the shower or close to the bathtub. In the kitchen, you can also use them as hooks for dish towels or oven mitts. To mount them, you won't require any tools, thanks to the innovative Powerstrips® technology, and you can avoid damaging any tiles. After use, you can remove the reusable metal hooks without any trace remaining.

tesa® Powerstrips Waterproof Primer: Hazard warnings: May cause drowsiness or dizziness. Safety instructions: If medical advice is needed, have product container or label at hand. Keep out of reach of children. Read carefully and follow all instructions. Store locked up. Dispose of contents / container in accordance with local / regional / national / international regulations.

Easy to mount without drilling, screws or nails

Strong hold of up to 1kg

Removable without a trace due to the Powerstrips Waterproof technology

Made from stainless steel

Usable on tiles, glass, etc. in humid rooms or directly in the shower1
Especially developed for wet areas (e.g. shower, bathtub etc.)

Hook reusable with

tesa

Powerstrips Waterproof Small

Not suitable for use on styrofoam, foamed material, surfaces with non-stick coating, porous material
1 Not suitable for use on styrofoam, foamed material, surfaces with non-stick coating, porous material
Safety Instructions
Are flammable; liquids form explosive mixtures with air; produce flammable gases with water or are themselves flammable.
Keep away from open flames and heat sources; close containers tightly; store in a fire-safe place.
Cause damage to health, irritate eyes, skin or respiratory organs. In larger quantities lead to death.
Do not inhale, touch or swallow. Wear protective clothing. Immediately call poison control center or physician. Lie on side in recovery position. In case of skin irritation or eye contact, flush with water or suitable agent.