Shock Resistance
How an Adhesive Tape Compensates Shock in a Smartphone
How an Adhesive Tape Compensates Shock in a Smartphone
Jan 20, 2017
Today, many components in smartphones and tablets are bonded together with adhesive tapes. Depending on the bonding application, the different tapes have to meet certain requirements.
One of the most challenging applications is the mounting of lens and touch panels: The current trend of smartphone designs is towards almost edgeless displays with touch screens that take up as much space as possible.
Consequently there is a reduced bonding area for lens and touch panels applications. While the available bonding area gets smaller and smaller, the high demands on the tape stay the same, in particular the requirements regarding the tape's resistance to shock. In the likely case that a smartphone is dropped, the tape has to withstand sudden applied impact.
In general, shock resistance shows how well an electronic device copes with the mechanical shock most common in drops.
When testing the shock resistance, it is important to know, that tapes perform differently when they are exposed to continuous stress as opposed to a suddenly applied force.
In addition, you never know how your smartphone will bounce on the ground: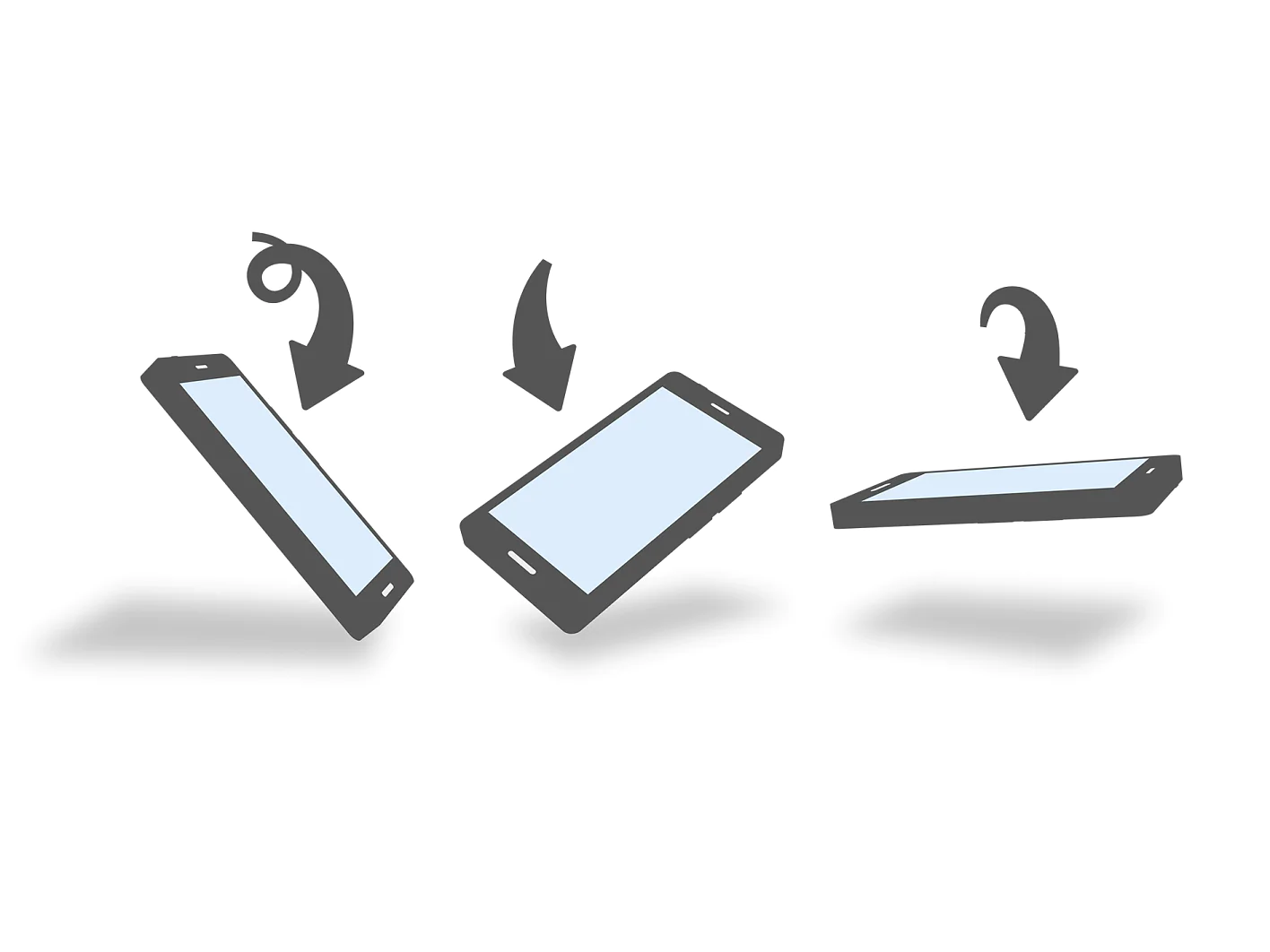 That's why we test shock in different directions. For this, we have developed standard lab test methods with predefined specimens in our applications solutions center and in our research and development department.
Moreover, our tests include "real life" final device tests which simulate a free-falling smartphone: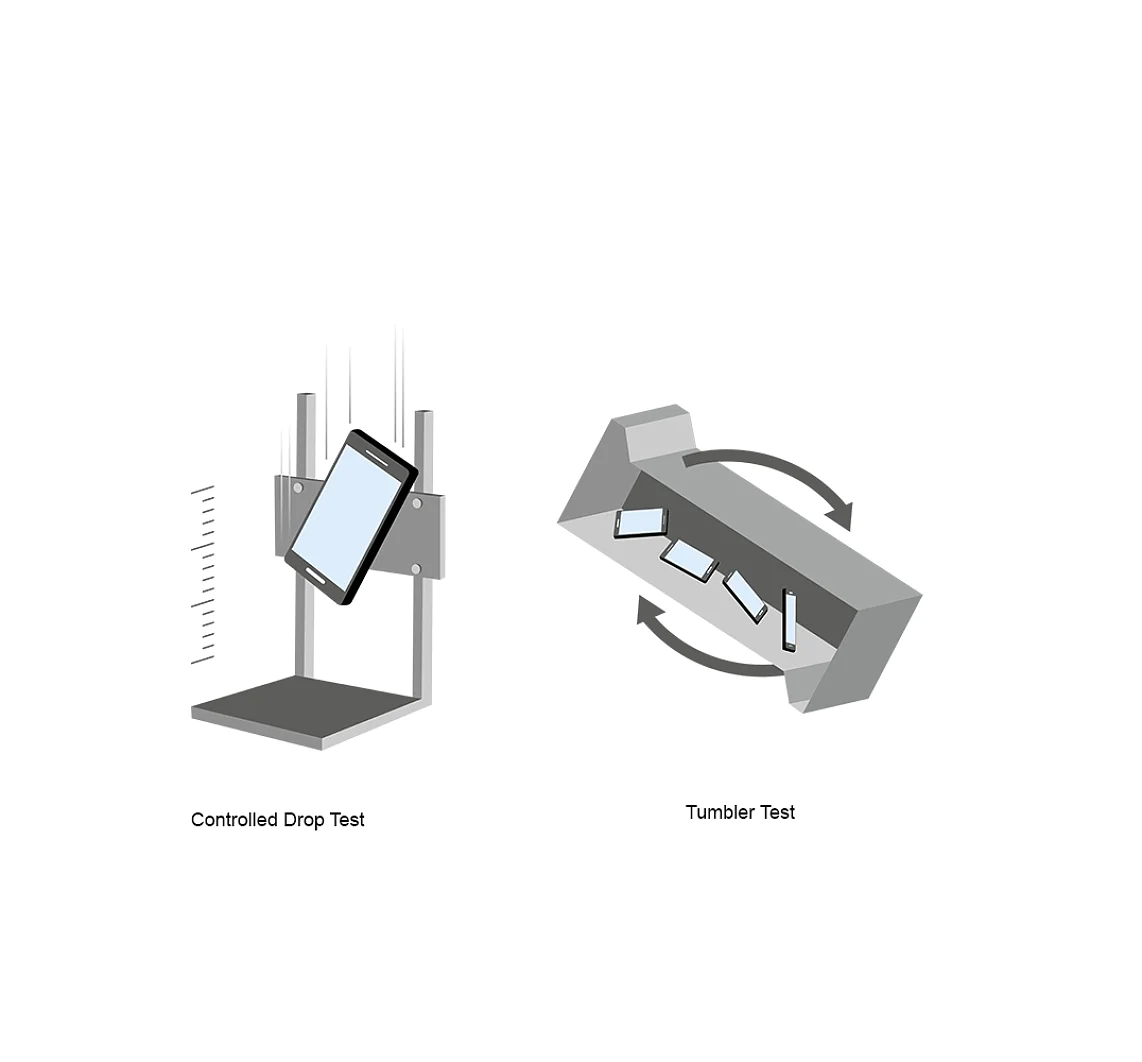 In order to show the importance of a tape's shock resistance, we tested smartphones prepared with two different tapes: with and without shock resistance.
The results are the following:
When it comes to suddenly applied shock, the tape without shock resistance sometimes cannot hold the cover lens, meaning that the cover lens detaches from smartphone.
In addition the tests show, that without shock resistance the cover lens breaks more frequently.
In contrast to the tests results above, the tape with shock resistance performs much better:
When using the tapes with shock resistance, the cover lens stays in its correct place, as the tape copes well with mechanical shock. Besides, the tape protects the cover lens from breaking.
We are happy to test your individual devices or substrates: We provide individual project support backed up by application engineers and research and development resources. Our technical experts in our Application Solution Center offer on-site support and an evaluation of your individual application under laboratory conditions.
It is our business to support you and your products during the entire product development process on a daily basis. We put you and your suppliers first by giving you the individual attention and service you deserve. Our sophisticated expertise related to tape application in electronic devices enables us to support you in a professional manner and to help you choose the best of our adhesive tape solutions. We keep up with the latest innovations and market technologies in the electronic industry in order to be able to offer our customers a wide range of specially developed adhesive tapes for smartphones, tablets, and many other electronic devices.