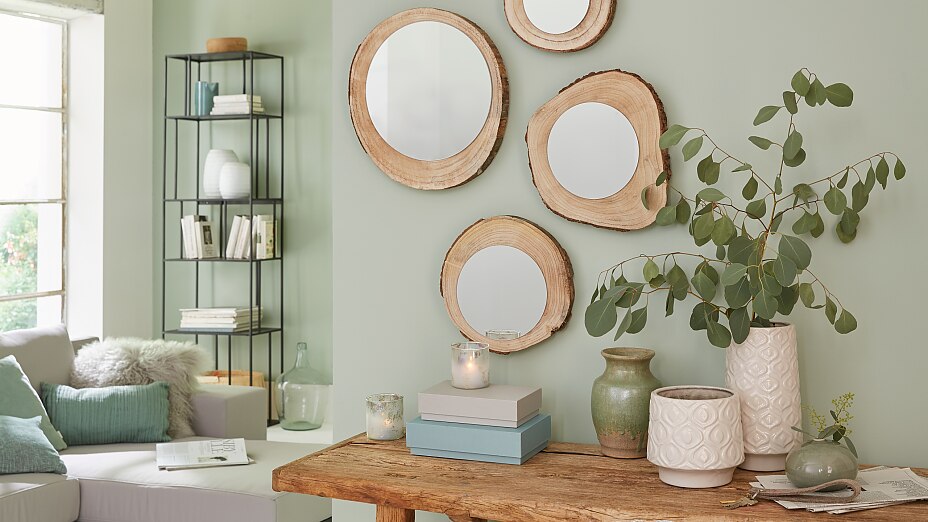 We don't know who's the fairest one of all, however, we do know how to make a decorative mirror – by gluing it on tree slices.
---
---
We need:
Well-dried tree trunk slices in various sizes
round mirrors, each slightly smaller than the wooden slices
small eyebolts
wire
scissors

tesa

Powerbond® Ultra Strong

Time: approx. ½ hour
01
Collect all items and let's start!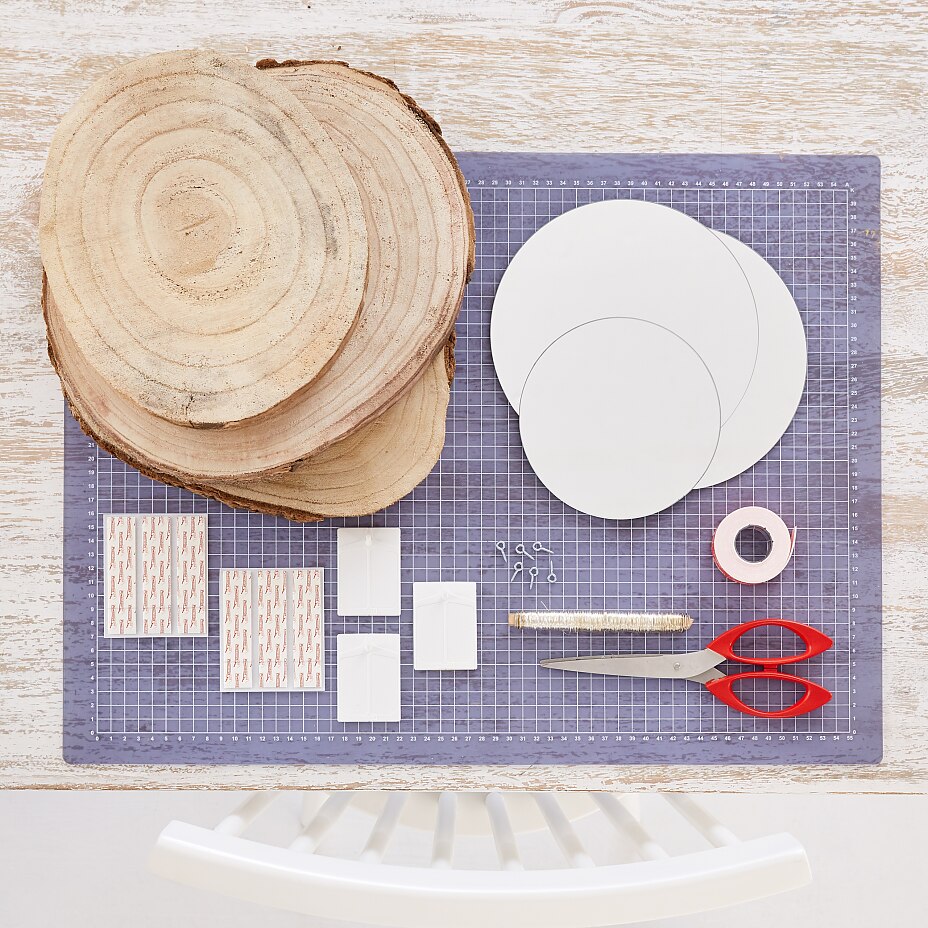 02
For this simple wood project, carefully clean the backside of the mirror; also clean the tree trunk slices, removing any loose parts. Glue several strips of Powerbond® parallel on the backside of the mirrors. Press firmly on each strip for 5 seconds.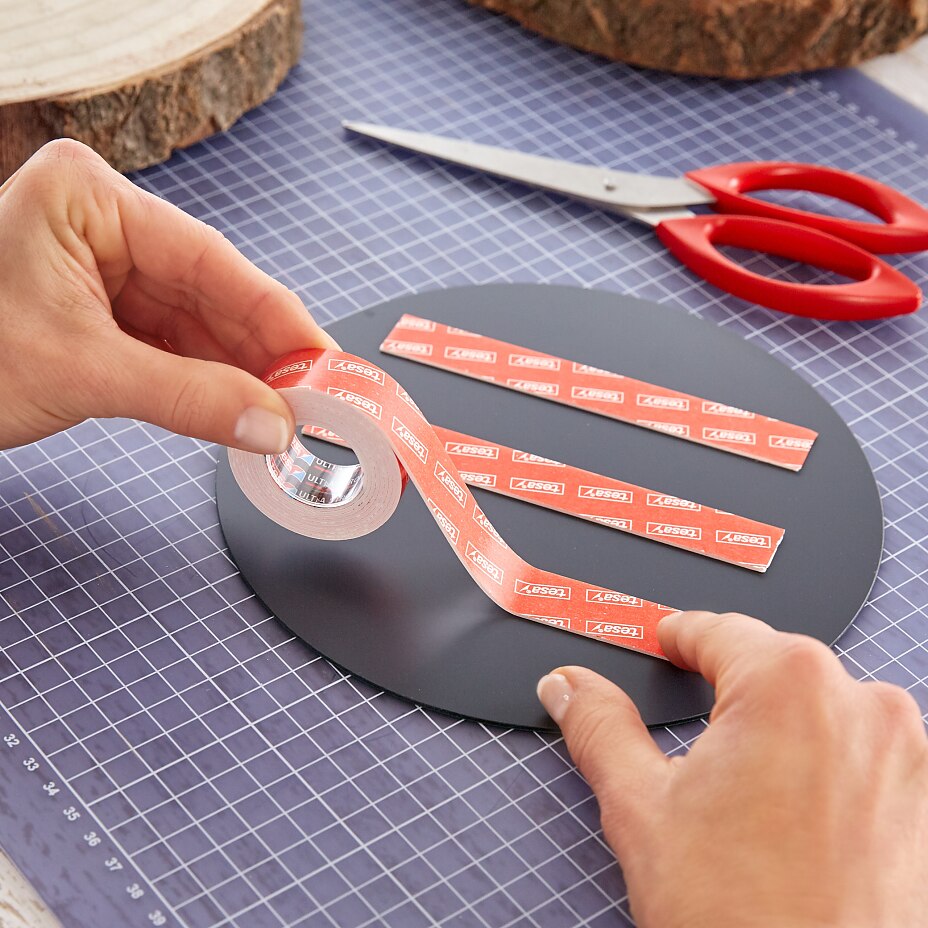 03
Remove the protective film.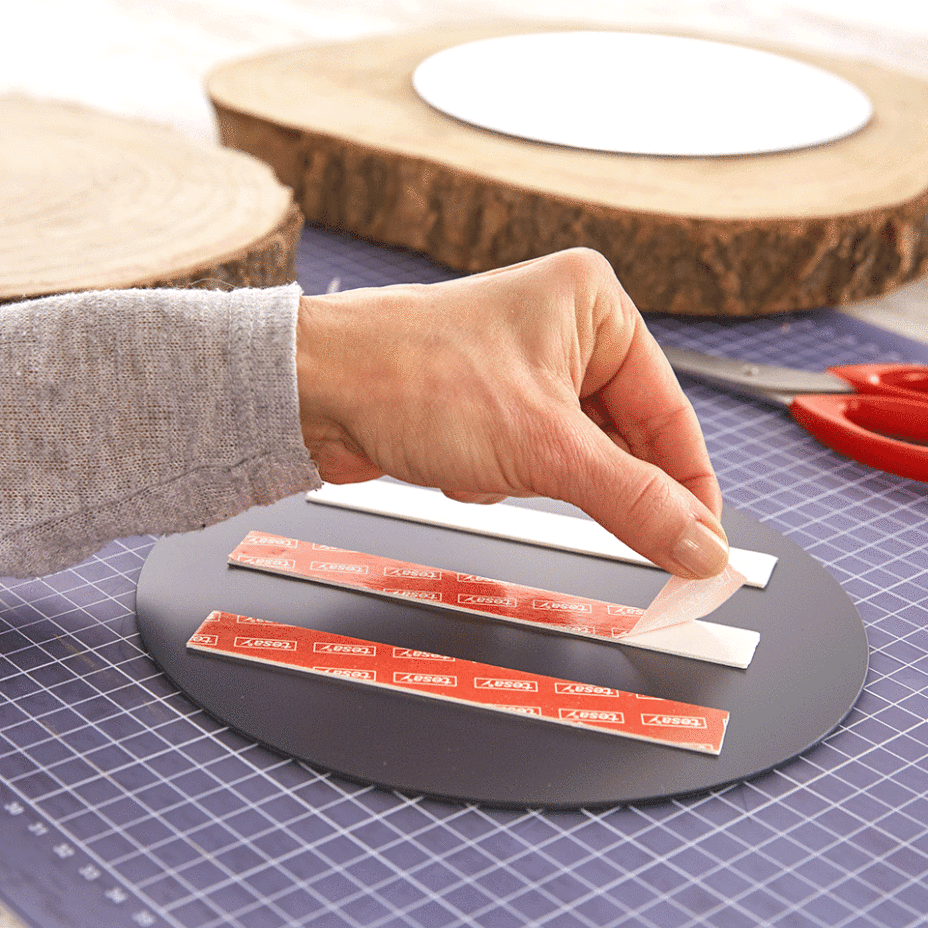 04
Press each mirror firmly onto one wooden slice. For the hanger screw two eyebolts at an even distance into each tree trunk slice and fix the wire to the bolts.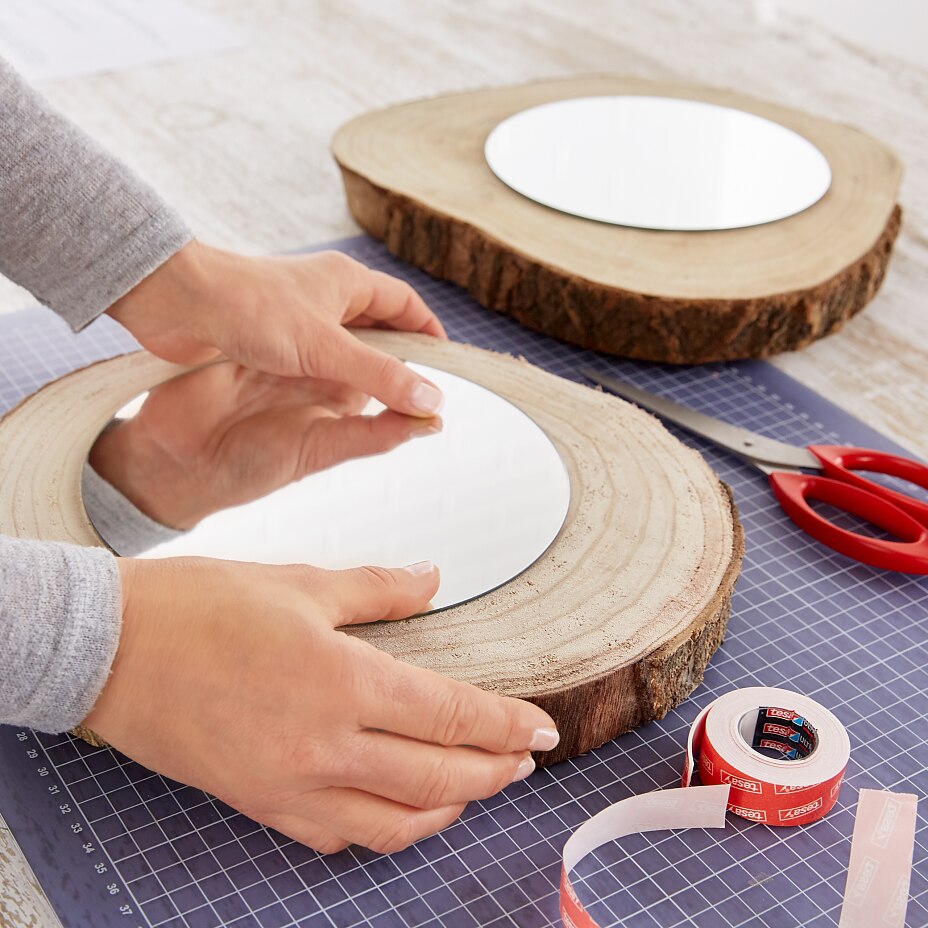 05
Clean the wall from any dust, and peel-off a Powerstrip from the sheet.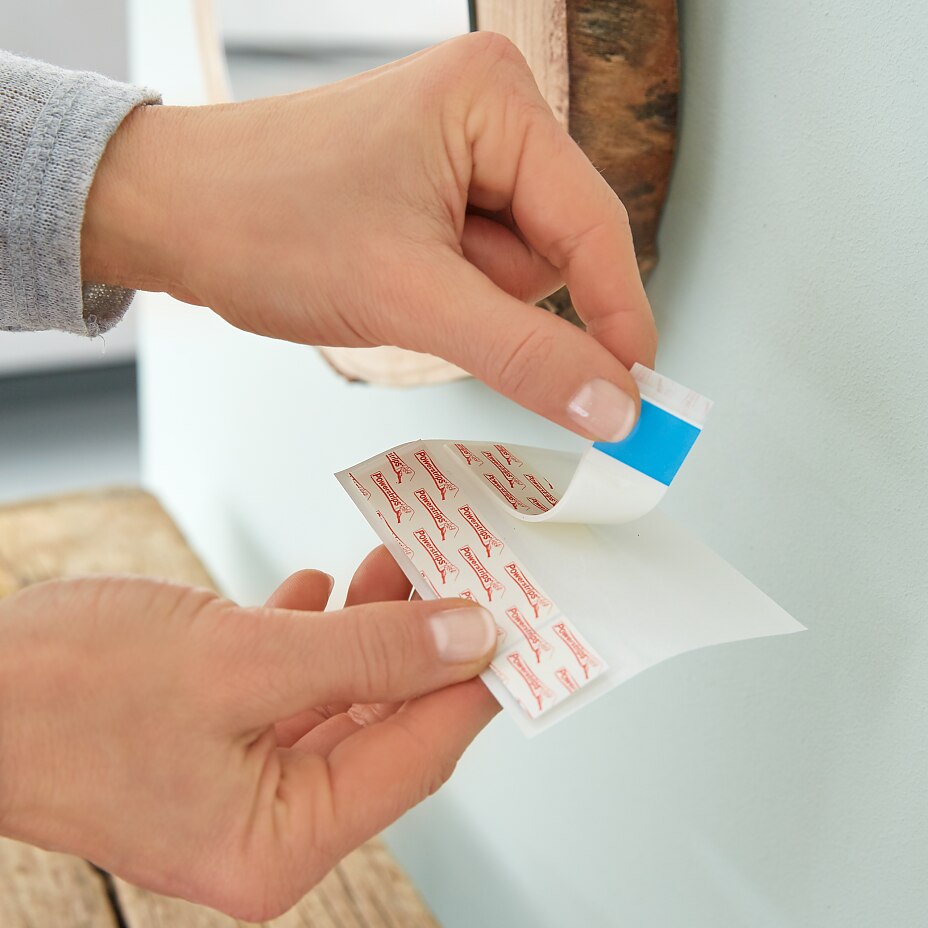 06
Place it on the desired spot on the wall and press firmly for five seconds.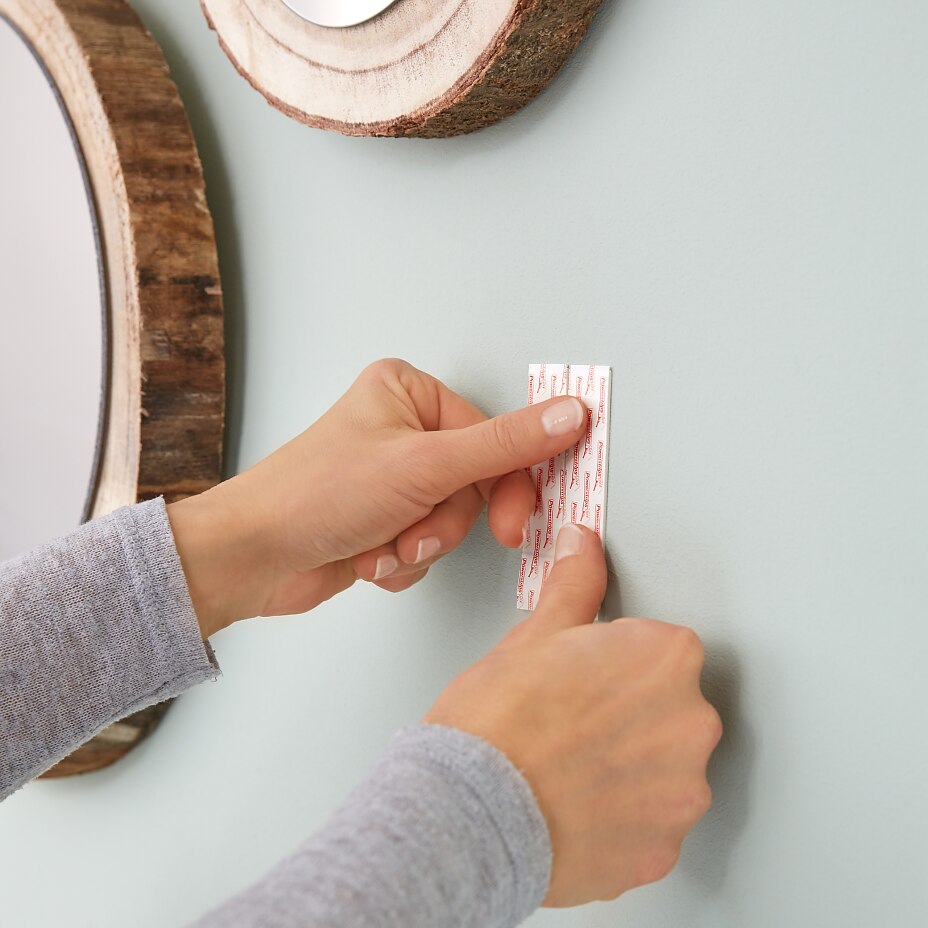 07
Remove the protective film.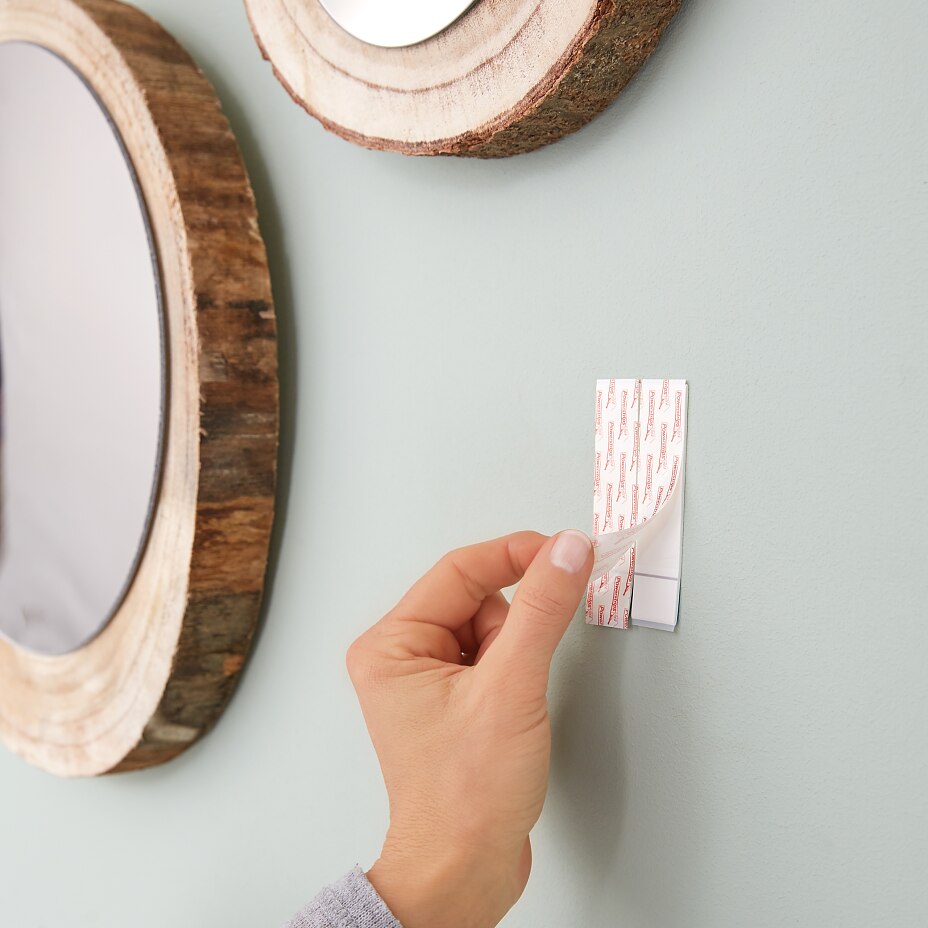 08
Place the Adhesive Nail on the Powerstrip® and press firmly for five seconds. Hang the mirror on the wall.