Wall Decoration - Christmas Tree
For many people, a tree is THE Christmas decoration. But who says that it always has to be a fir tree? In the hallway or in small rooms, this stylized tree on the wall is a great option. And since it is mounted with Powerstrips, after the holidays it can be easily removed without a trace.
Level of difficulty
Leisurely inspiration
We need:
Printed schematic drawing of a tree
3 round wooden rods ø 0.6 cm
small handsaw
pencil
yardstick
gold wire
fir branches
scissors
glitter balls and pendants for decorating
10 tesa Powerstrips® Transparent Hooks Large

Time required: approx. 0.5 hours 
This is how we do it: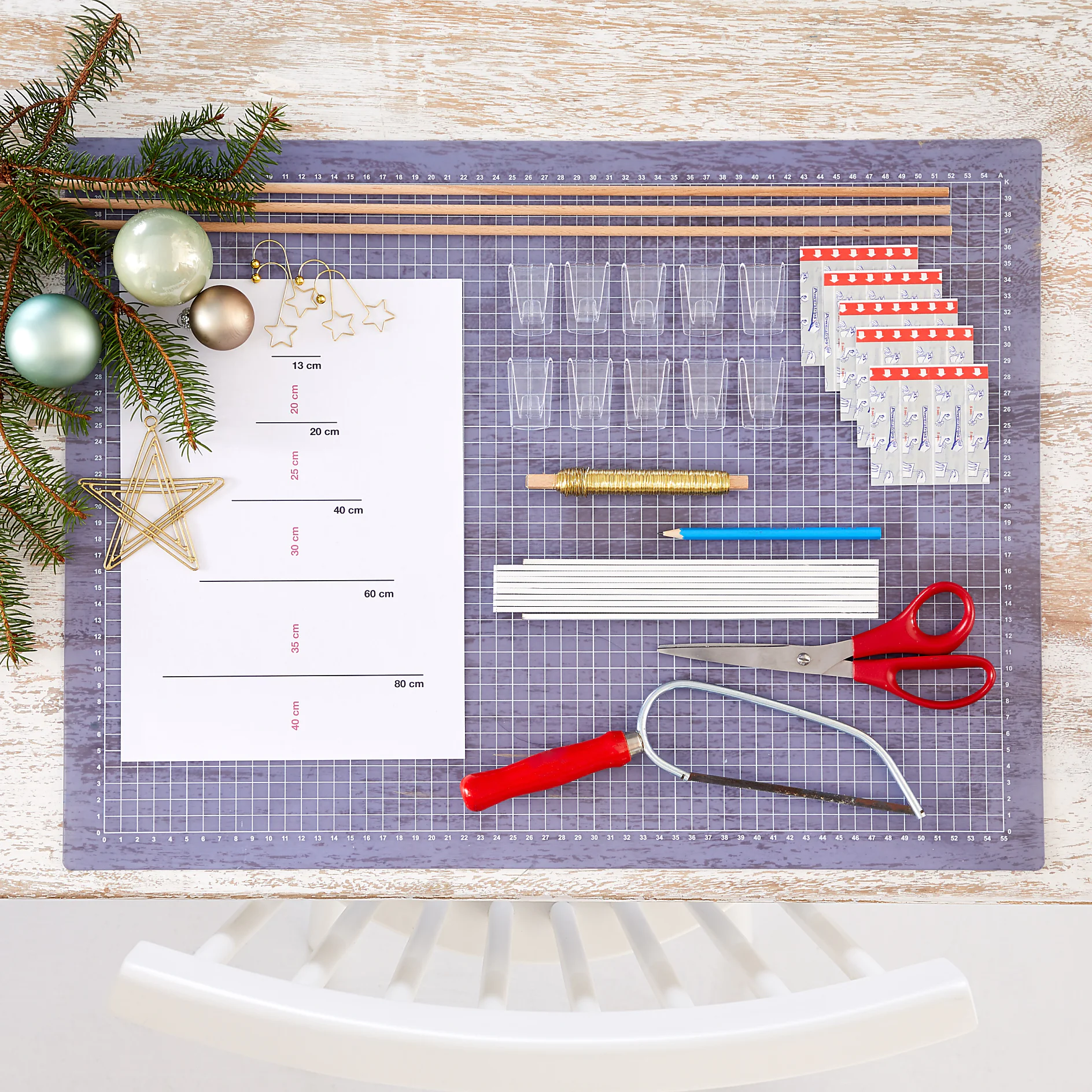 Collect all items and let's start!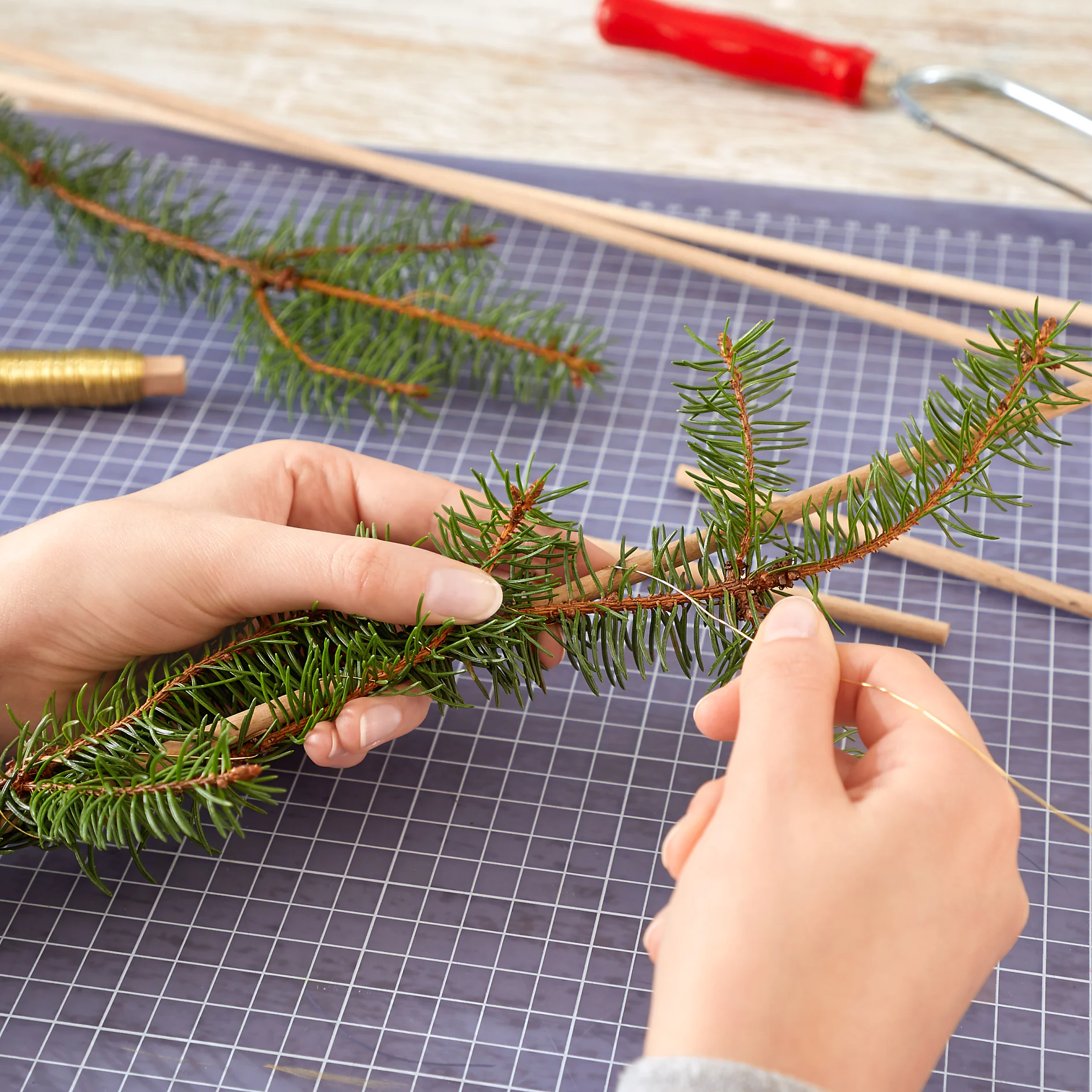 Saw the round wooden rods according to the dimensions on the schematic drawing. Wrap the rods with small twigs and gold wire.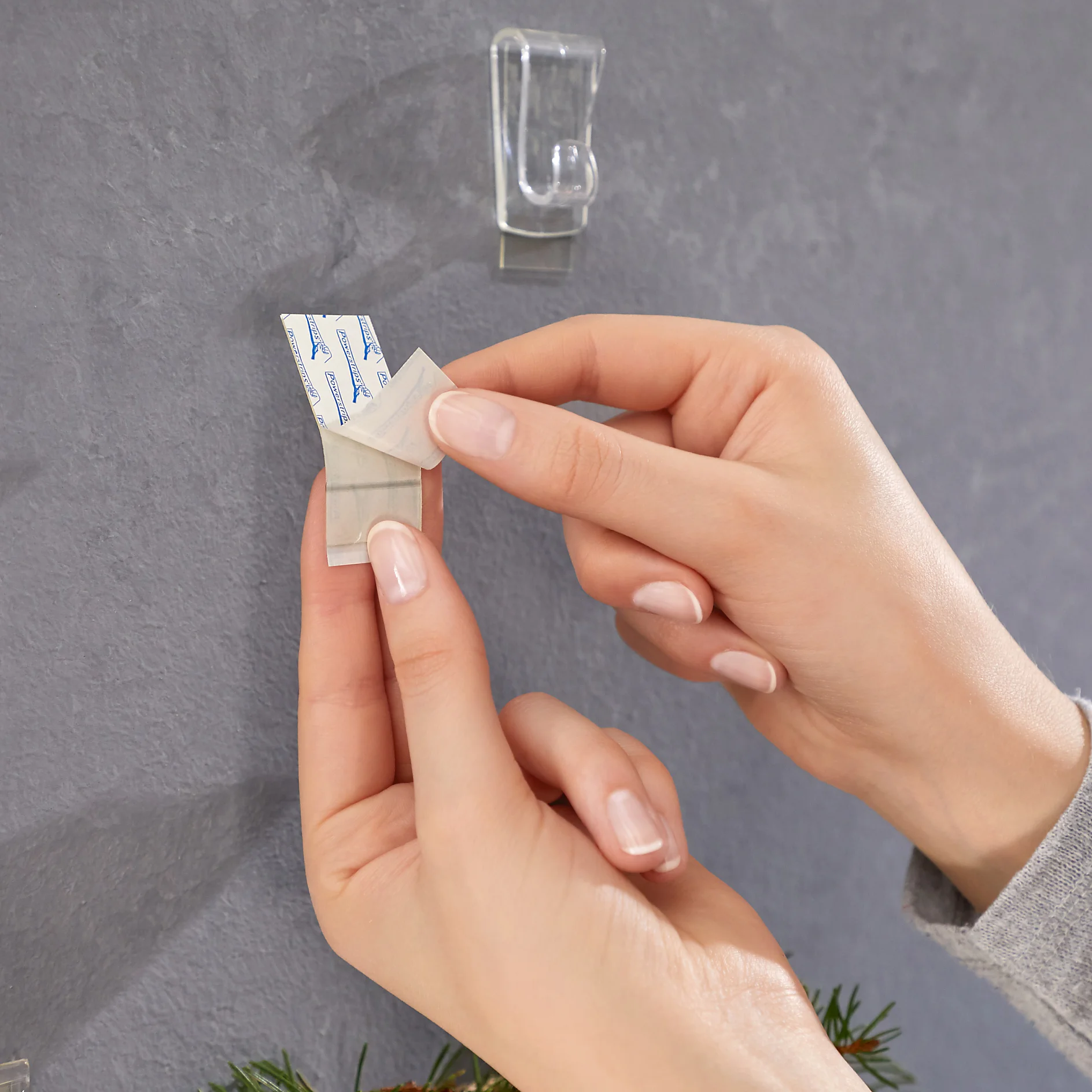 Carefully draw the measures for the hooks on the wall according to the schematic drawing and using a pencil. Mount the hooks to the wall as follows: Clean the wall from dust, peel-off a Powerstrip from the sheet, and remove the protective film on one side.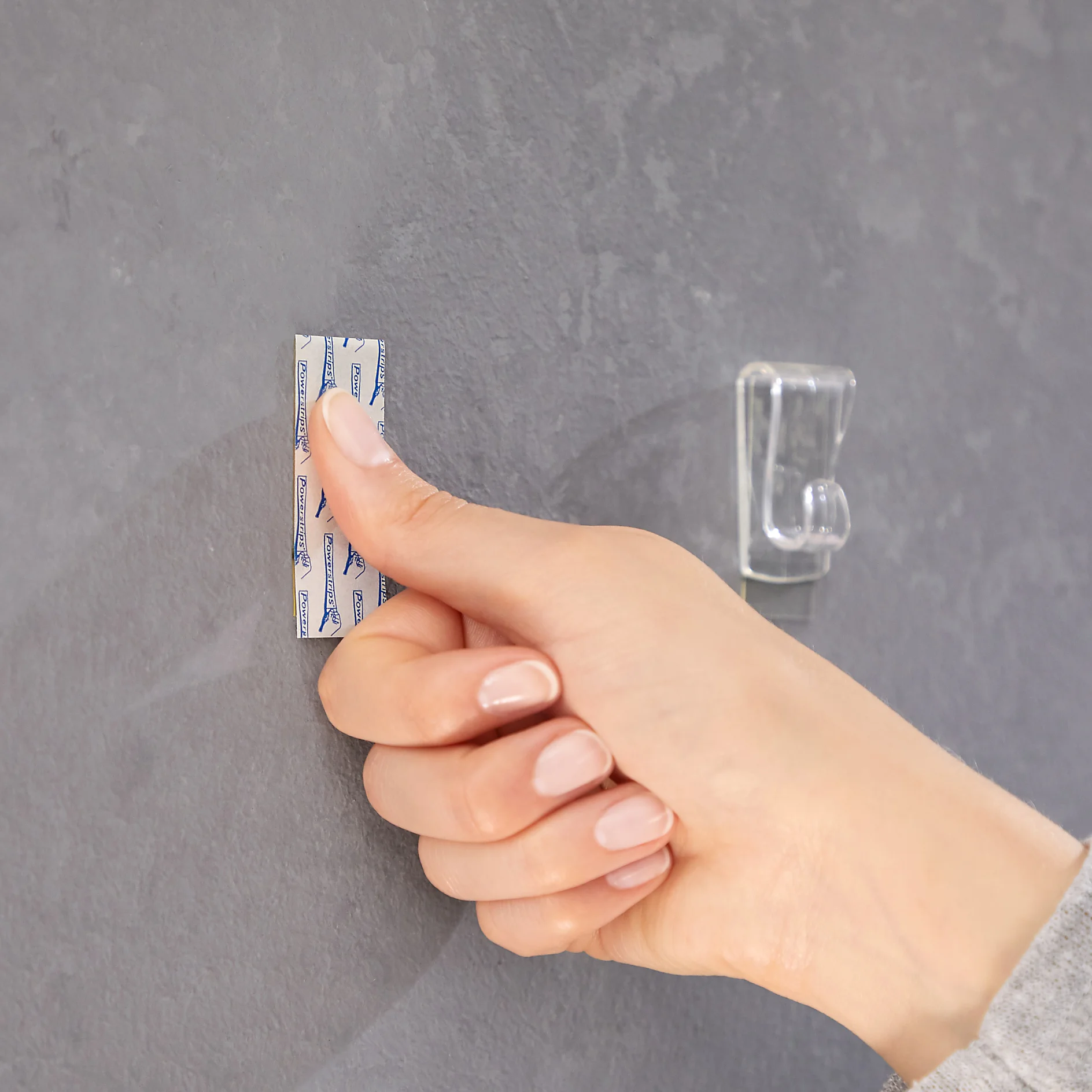 Place the Powerstrip on the desired spot on the wall and press firmly on different parts for five seconds.
Remove the second protective film.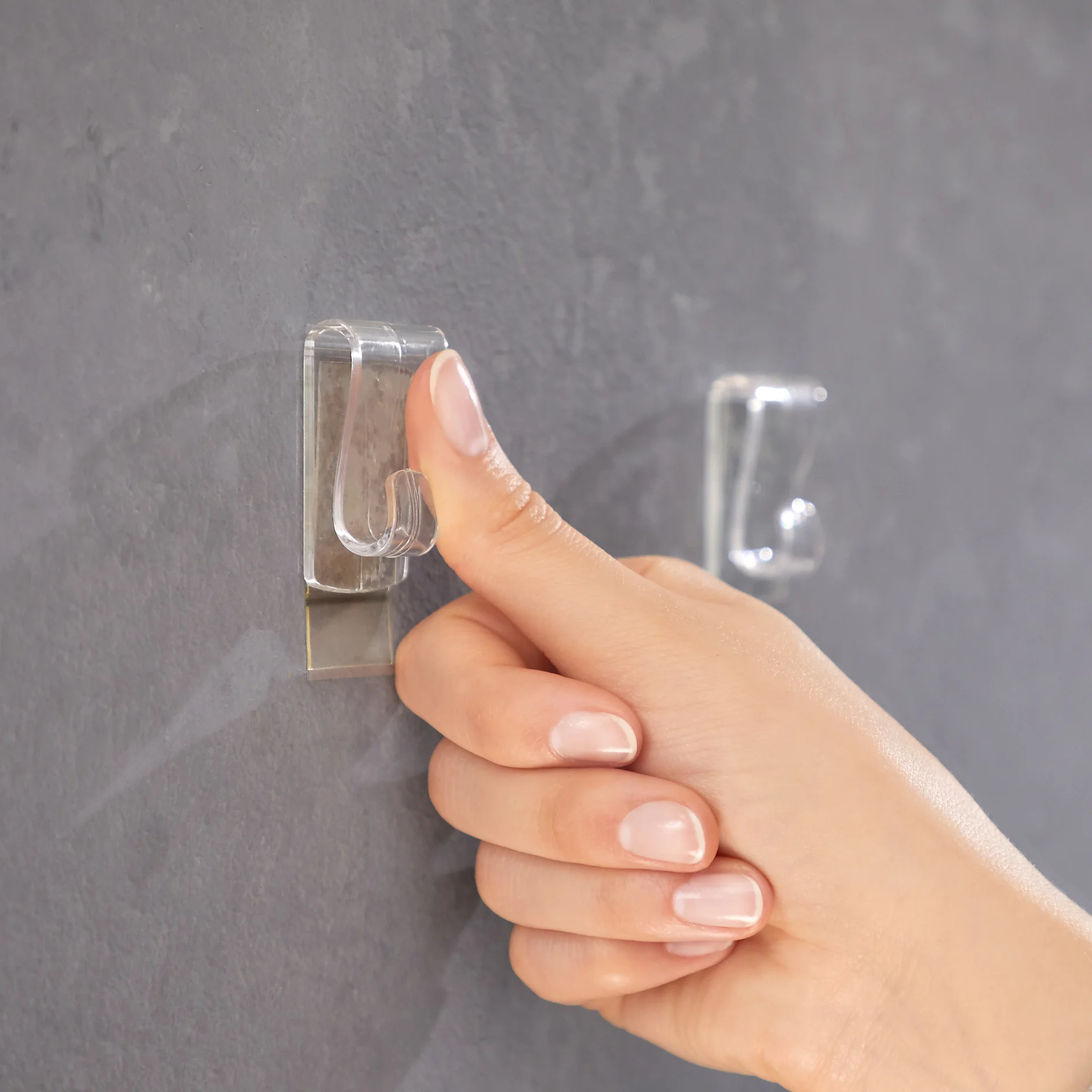 Place the hook on the Powerstrip and press firmly for at least five seconds. Repeat according to the schematic drawing.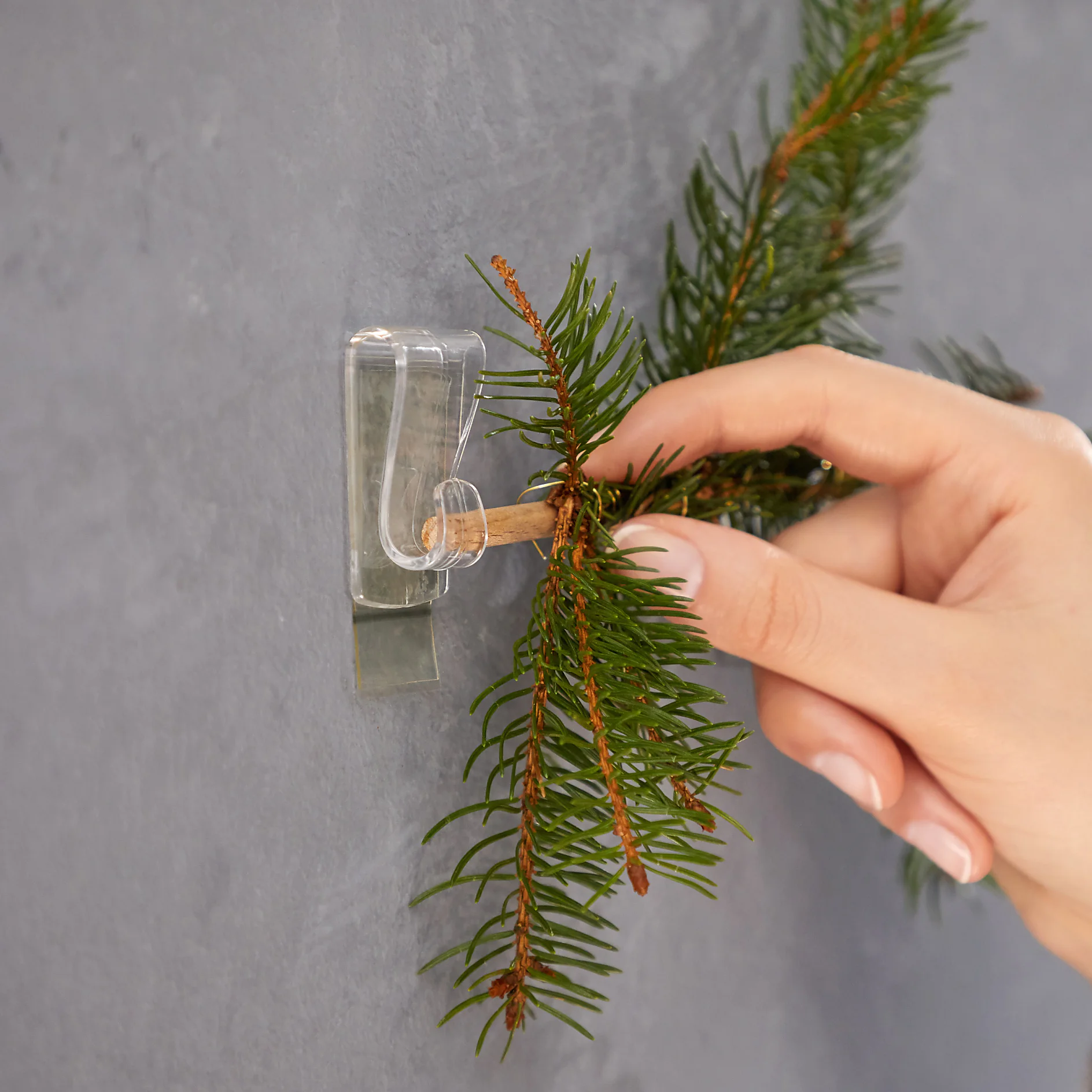 Slide the wooden rods through the hooks.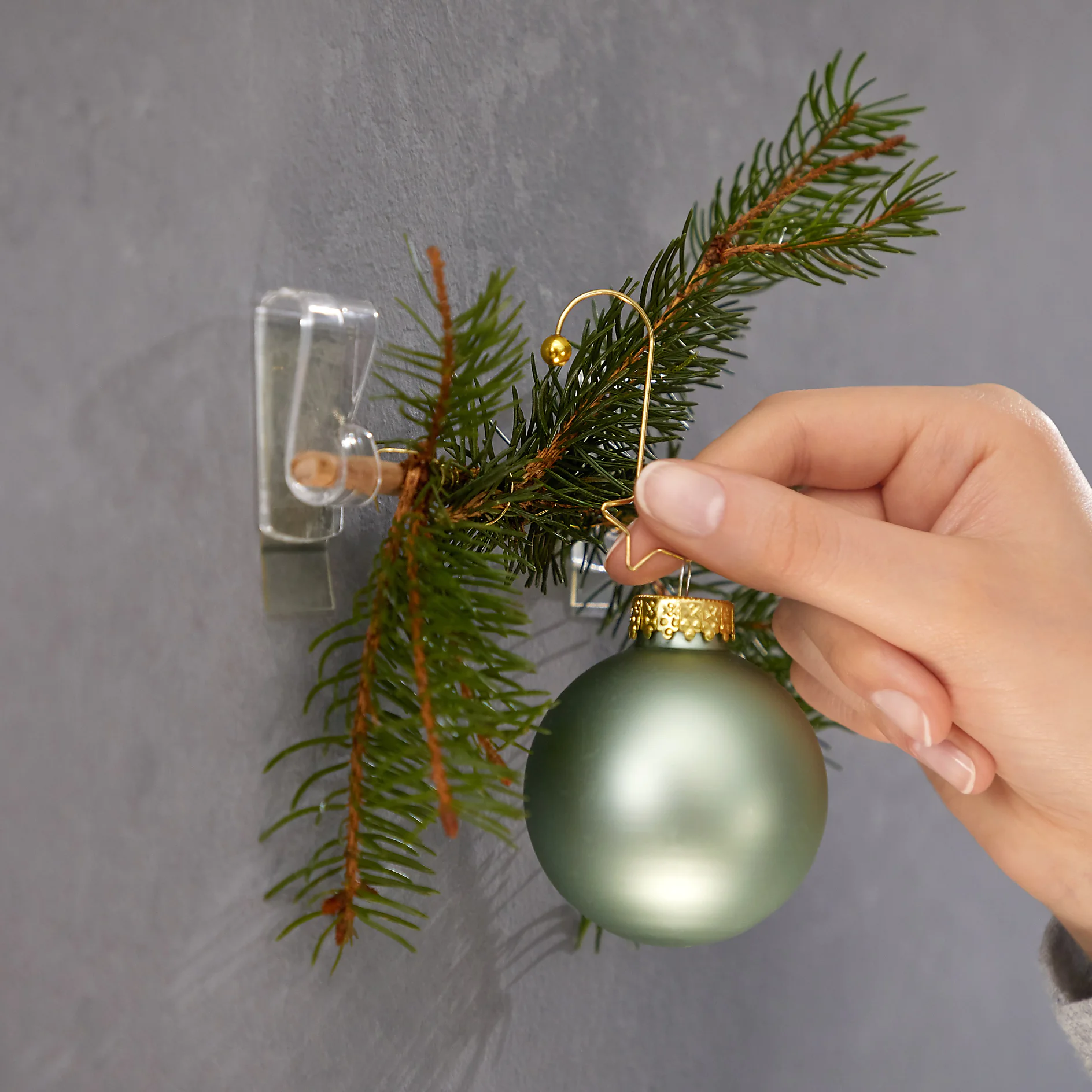 Festively decorate the tree with Christmas tree ornaments. 
DIY Christmas Tree Wall Decoration