Torches
With these torches as party decorations, you bring joyful South American colors to your garden. The torch handles are simply decorated with colored tapes.
Level of difficulty
Original & quick
We need:
Bamboo torches scissors tesa® Masking Tape PRECISION SENSITIVE tesa® Masking Tape OUTDOOR tesa® Insulating Tape red tesa® Insulating Tape green/yellow tesa extra Power® Perfect, tesa® Deco Tapes
This is how we do it: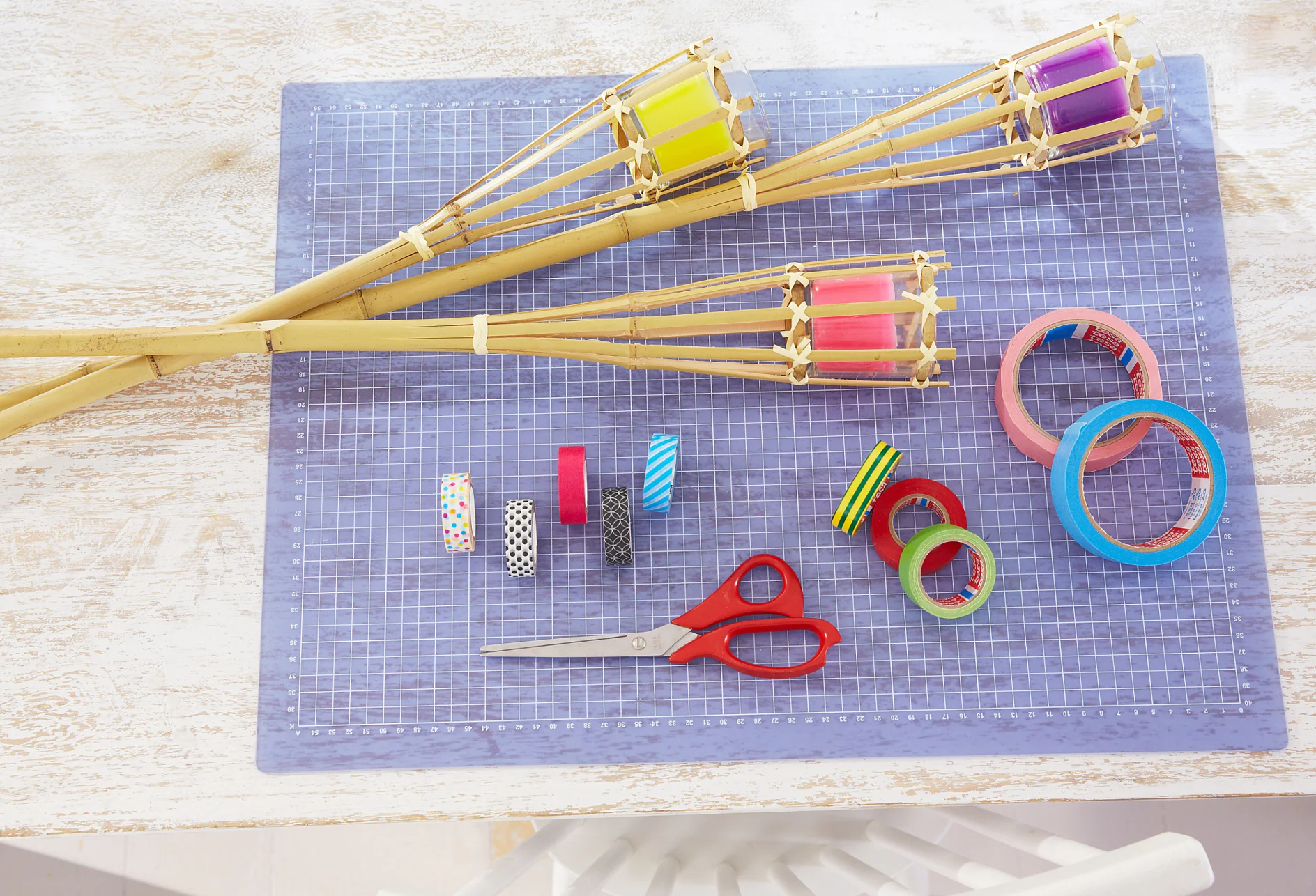 Collect all items and let's start!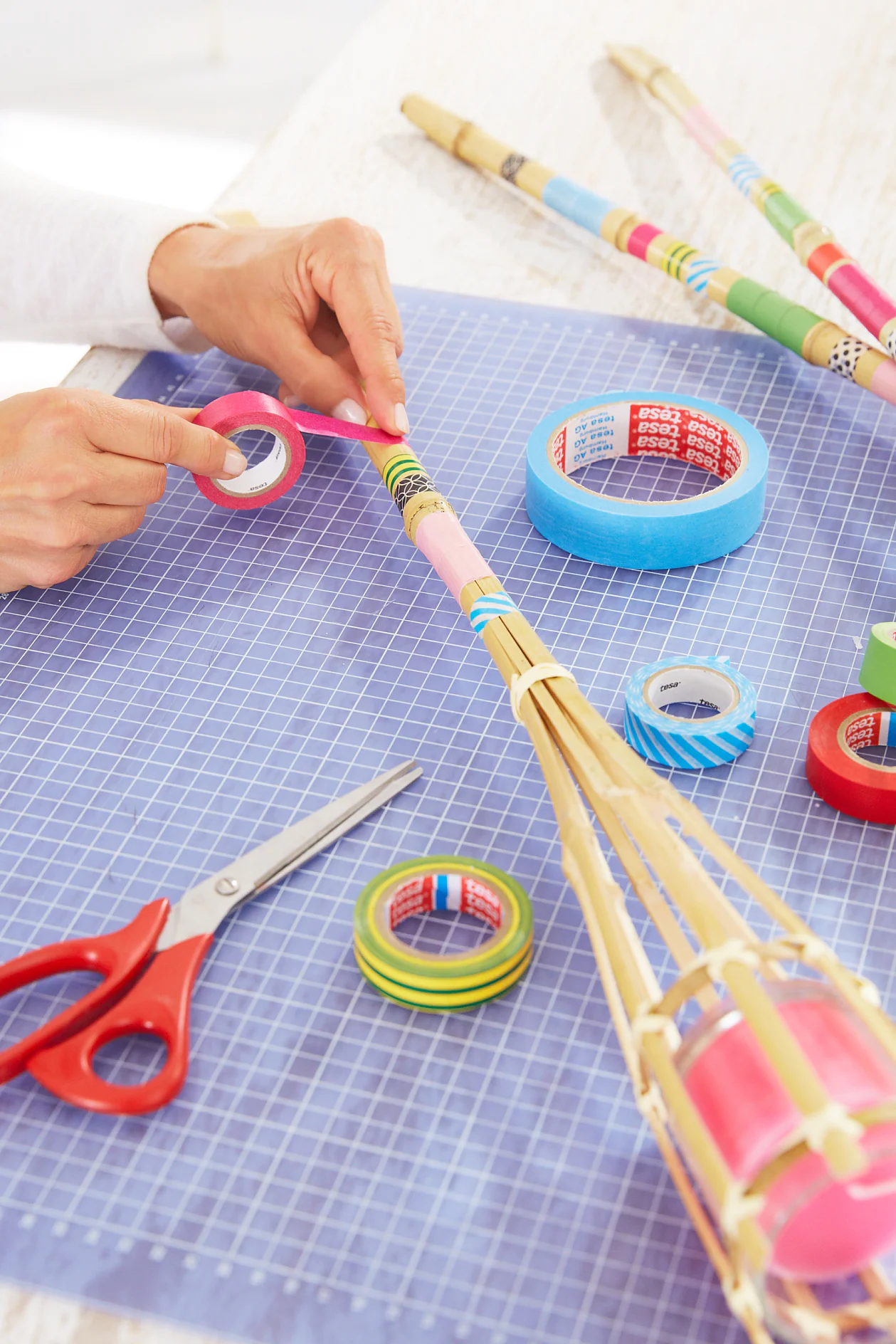 The handles of the torches are covered with the tapes in different widths, intervals, and sequences.