Wallpaper Shelf
The effort to build this decor shelf is minimal – Nevertheless, the effect is maximum, because the wallpaper-covered DIY floating shelf seems to merge with the wall, and you need to look twice to see the original trick behind this creative shelving idea.
Level of difficulty
Original & quick
We Need:
small DIY wall shelf
wallpaper scraps
scissors
ruler
pencil
tesafilm® double-sided
tesafilm® Mini Dispenser
tesafilm® crystal
This Is How We Do It: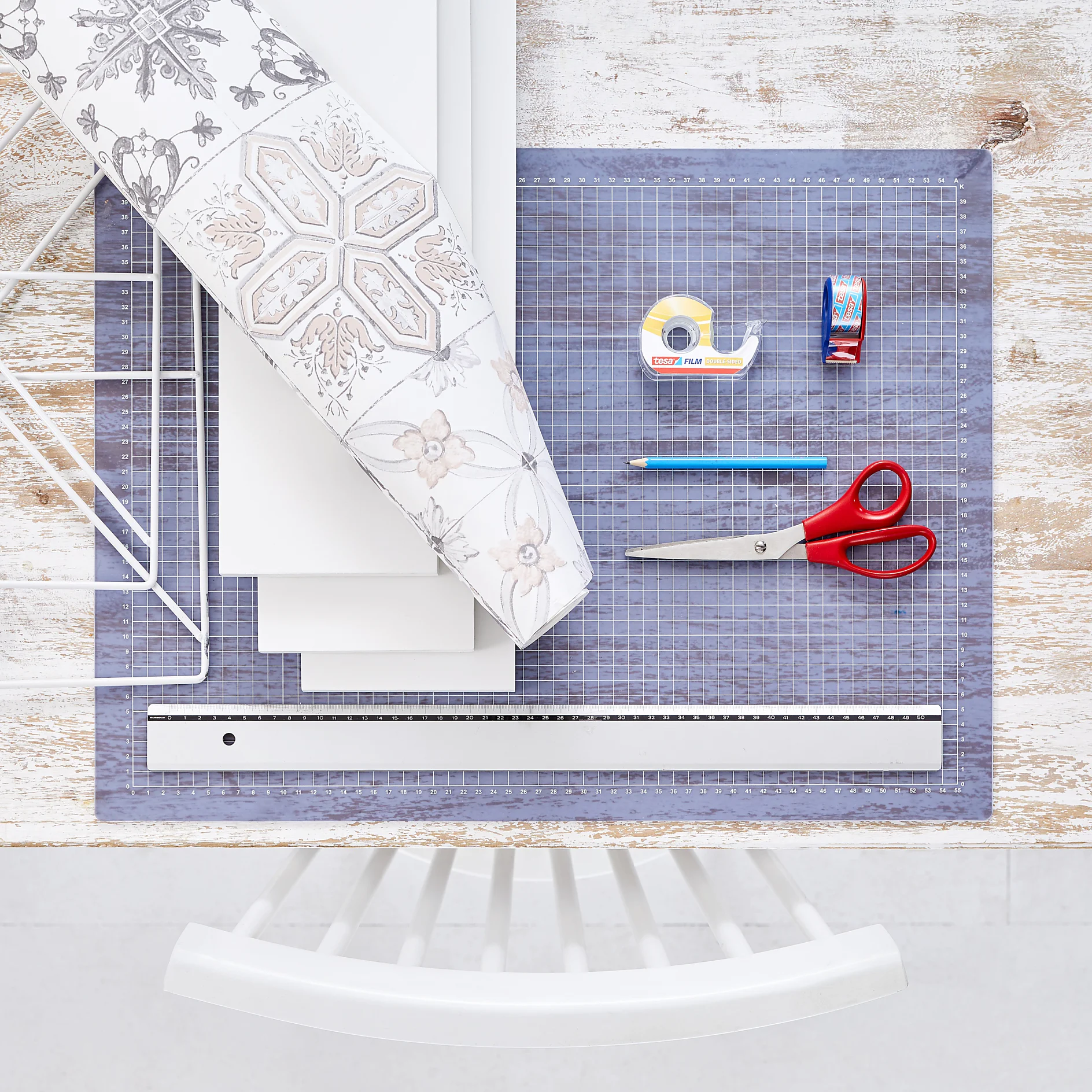 Collect all required items and let's start!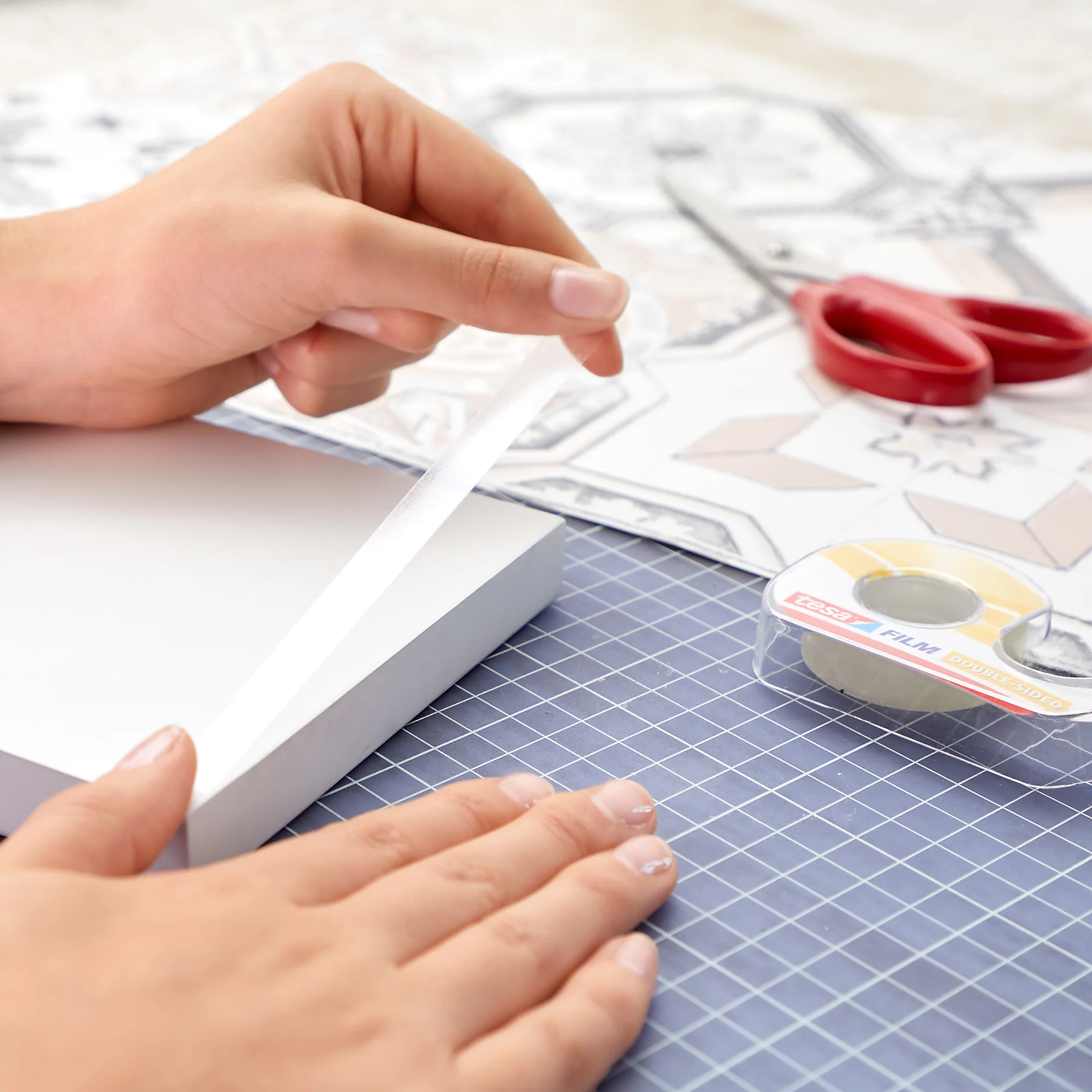 Measure the shelf and cut the wallpaper according to its size: to fit accurately in width, while in depth all around +3 cm.
Cover the shelf around the narrow outer edges with double-sided tesafilm®.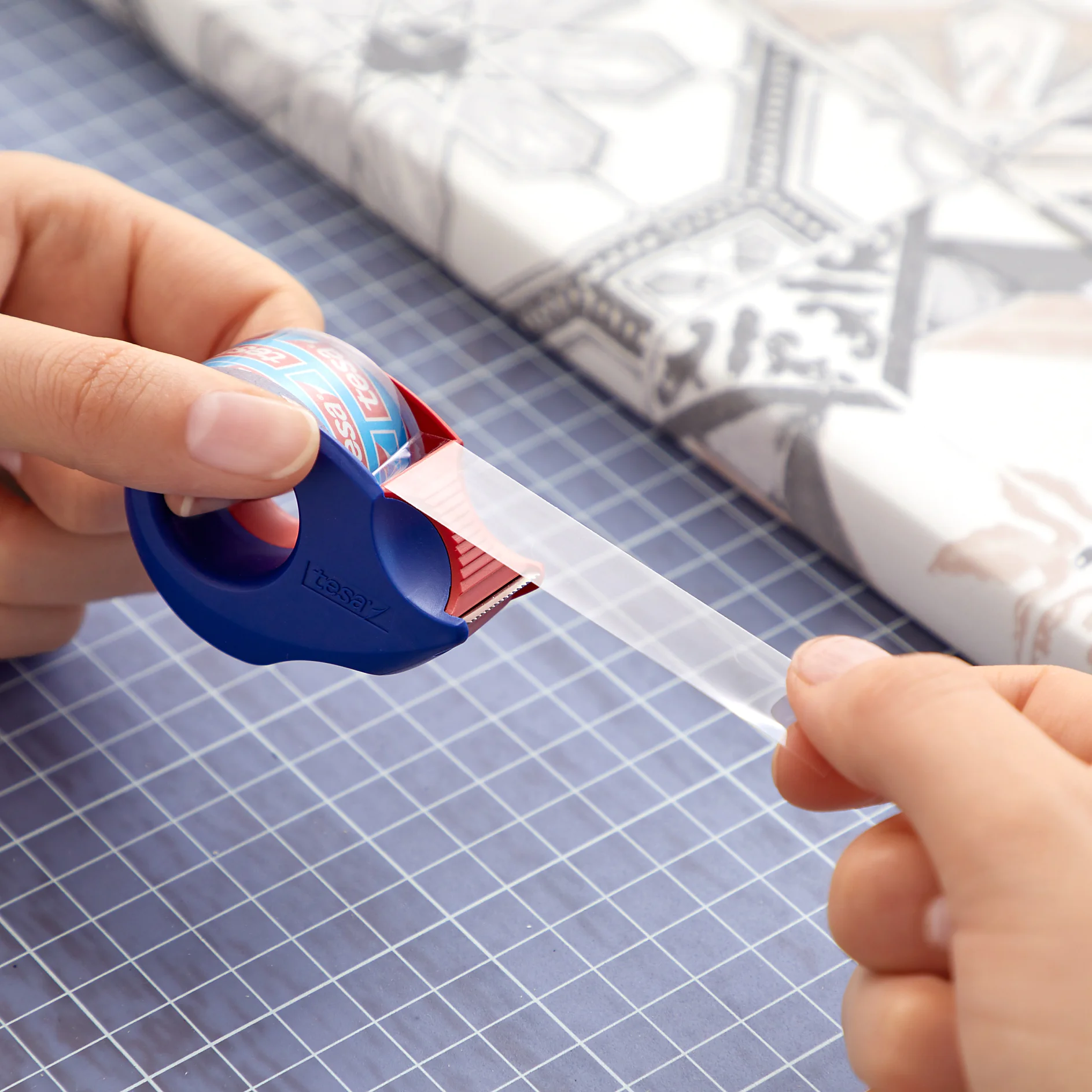 Place the shelf precisely on the wallpaper scraps, so the sides are flush right and left, and press firmly. Tear a piece of tesafilm®.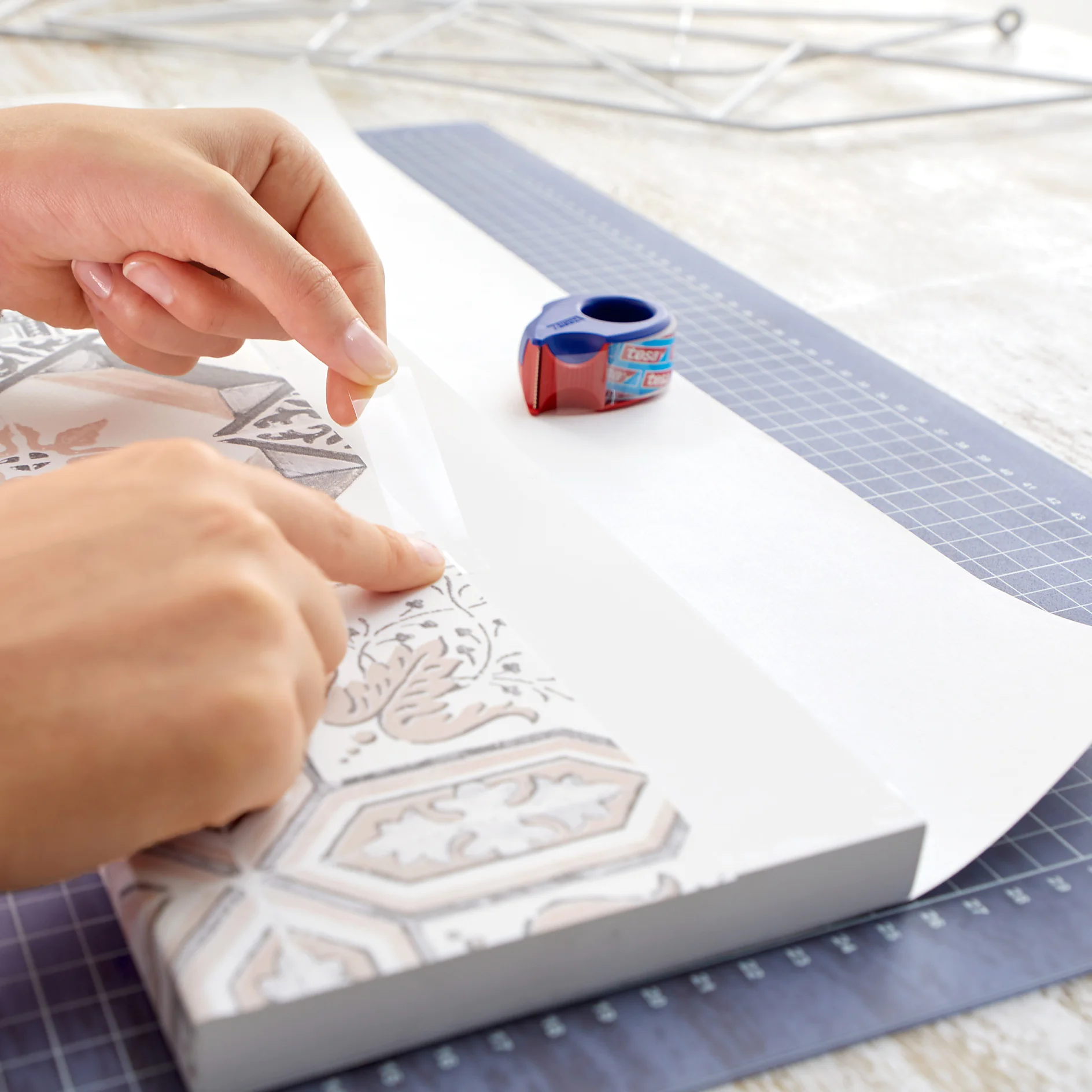 Wrap one side of the wallpaper tightly around the shelf and fix it with tesafilm®.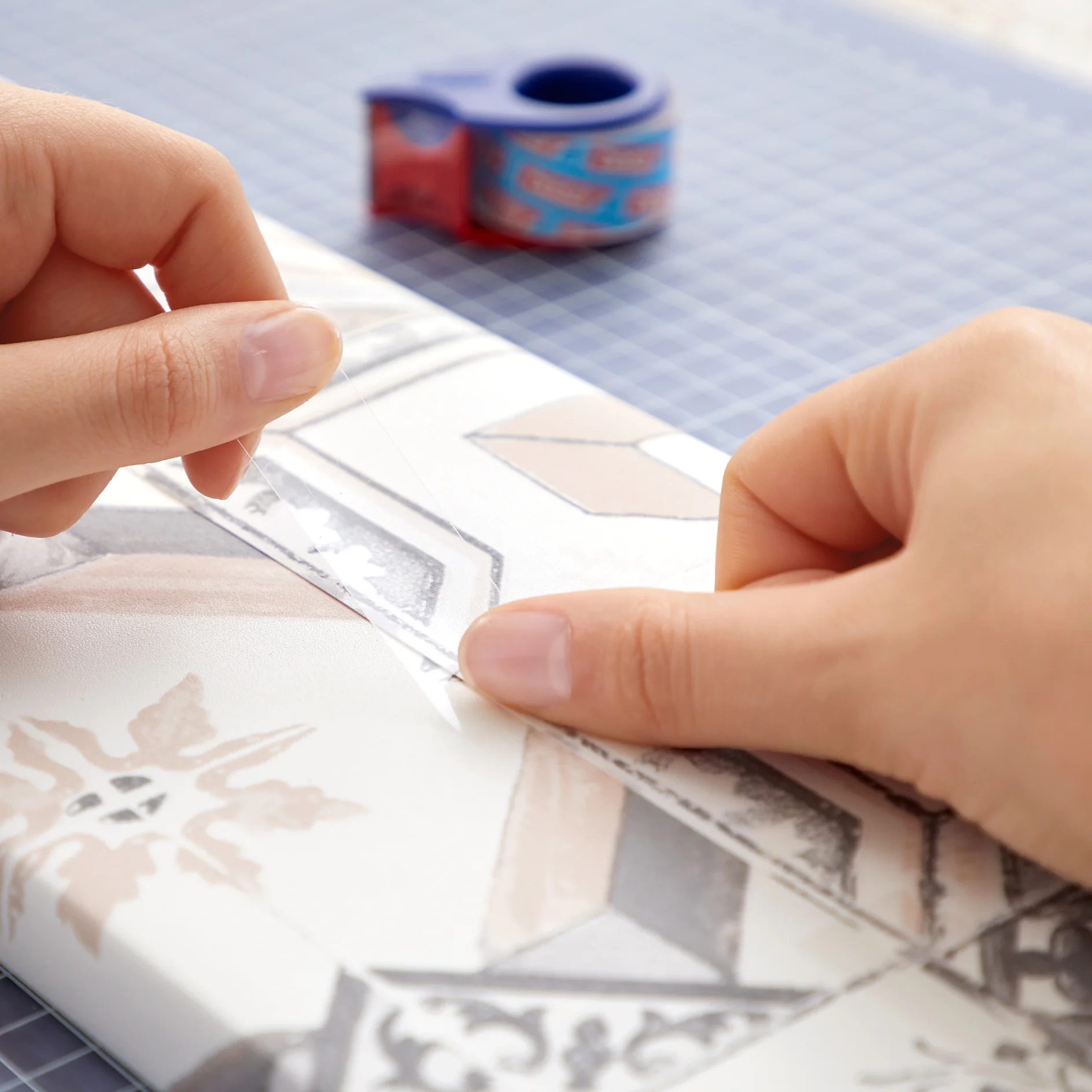 Now wrap the other side of the wallpaper tightly and fix it with tesafilm®.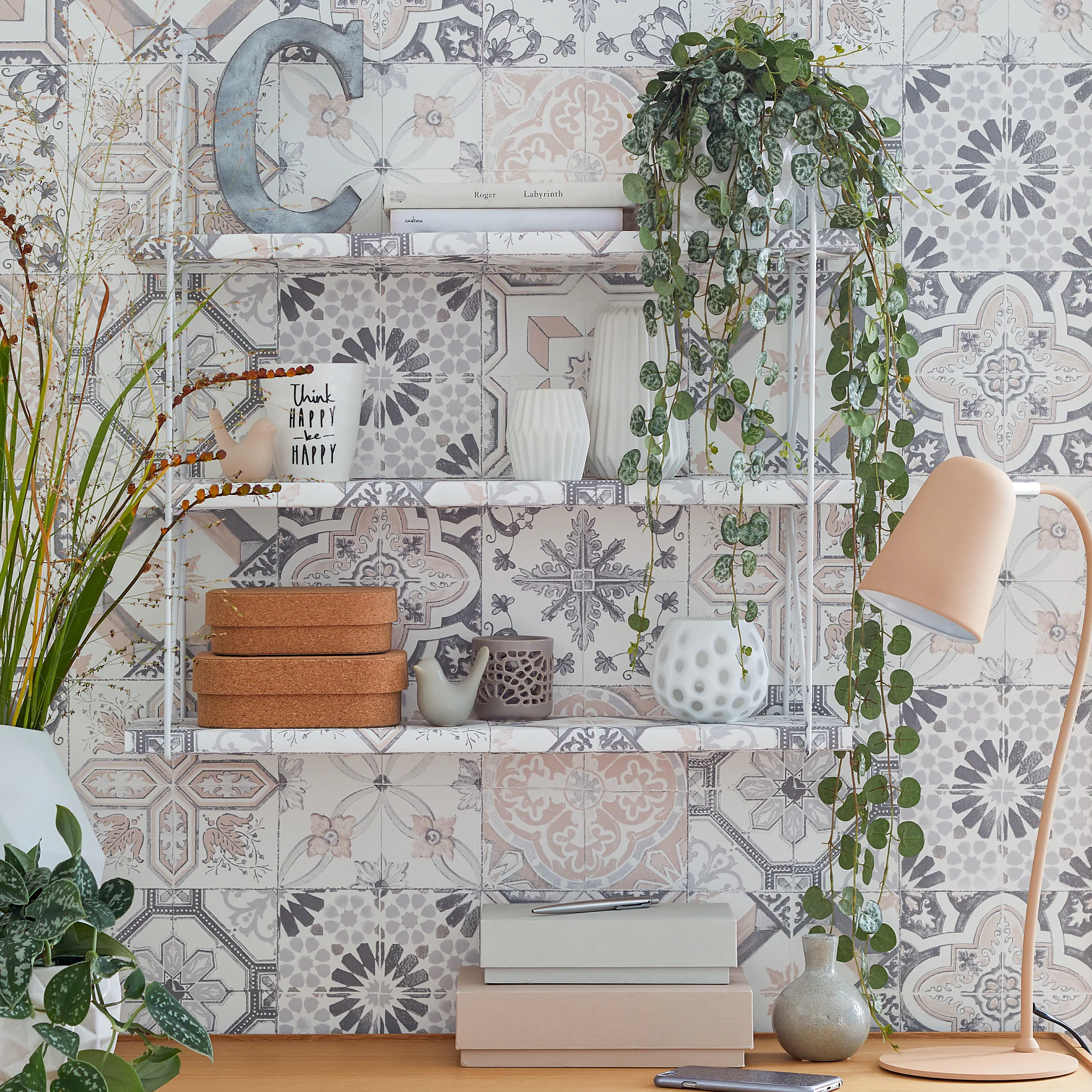 Assemble the shelf and hang it on the wallpapered wall.