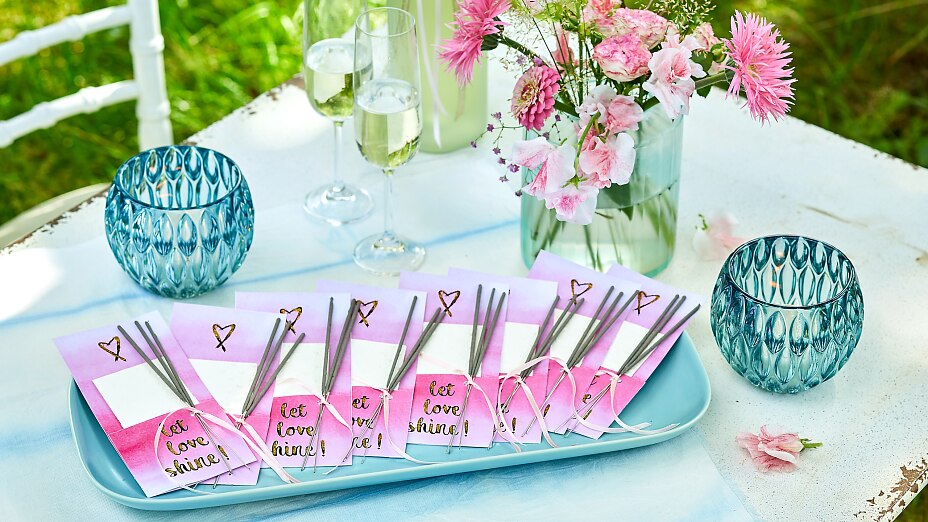 Sparklers & Wedding Tissues
A wedding idea to make sure your guests are well-prepared for any eventuality: Give them small bags with paper tissues and sparklers before the wedding ceremony.
---
---
We need:
Templates printed on sturdy paper
scissors
hole pliers
pink satin ribbon (3 mm wide)
embossed paper handkerchiefs (available at dawanda.de)
sparklers
01
Collect all items and let's start!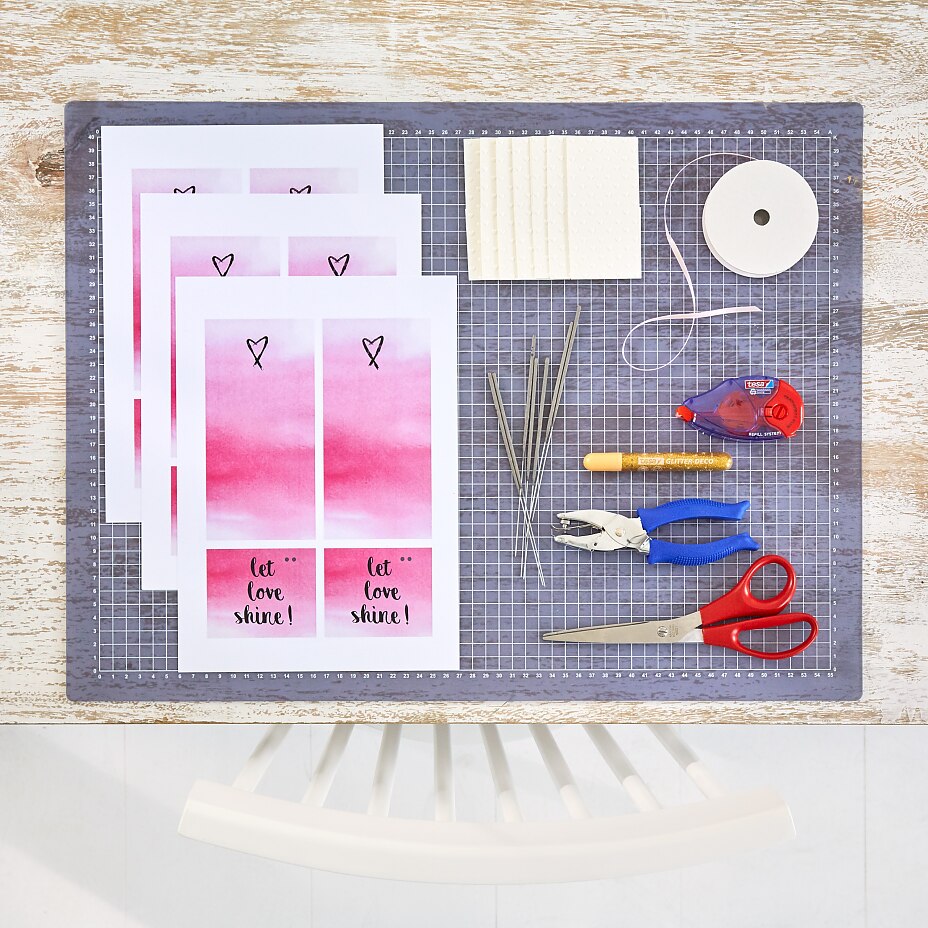 02
Cut out the templates for the wedding decorations.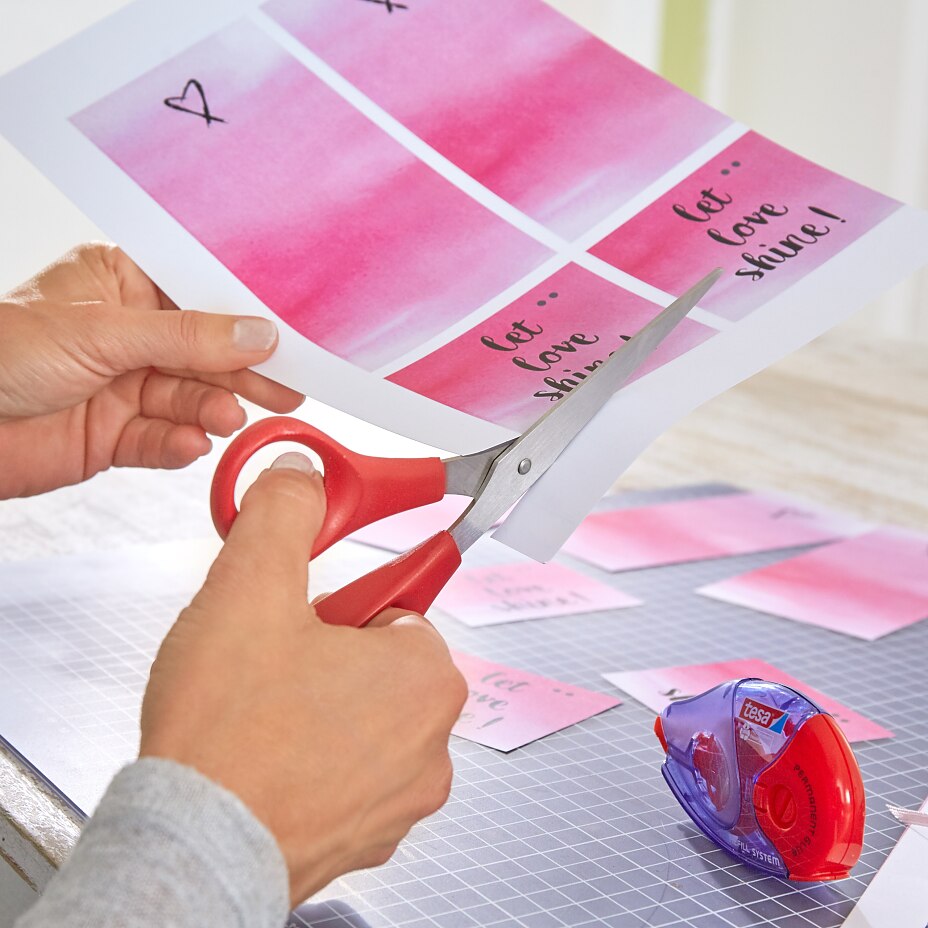 03
Punch two holes at the marked spots on the smaller part.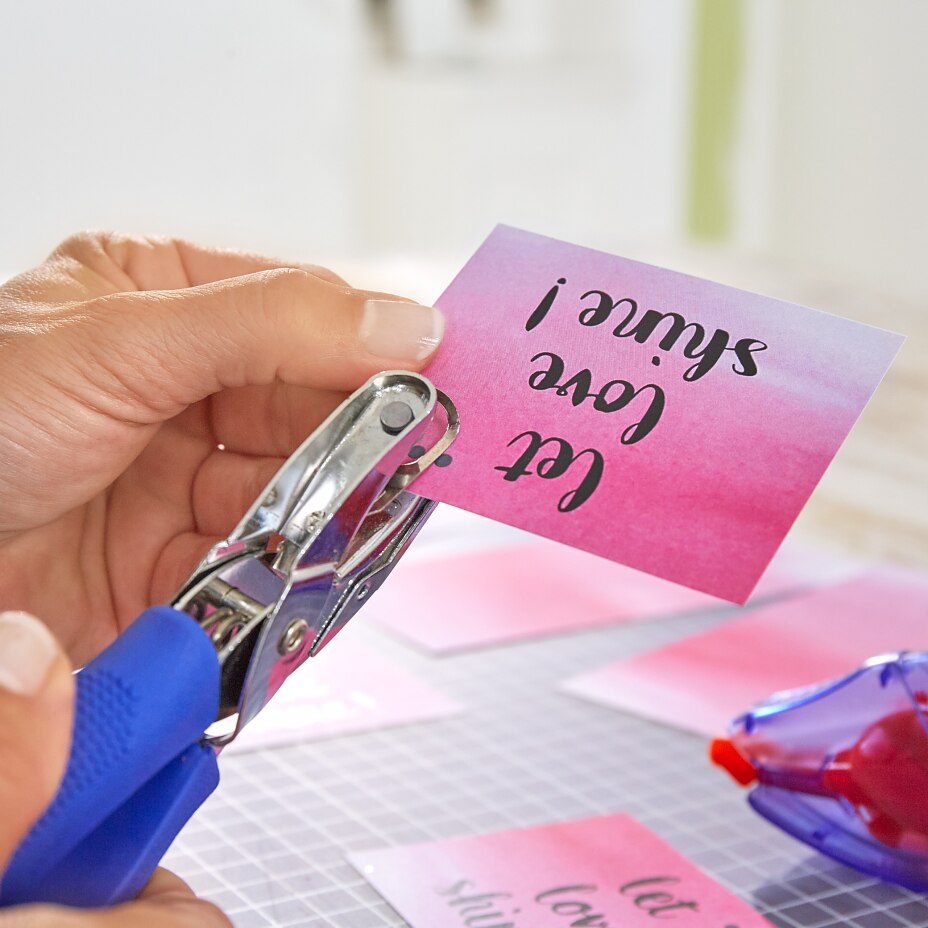 04
Thread an approx. 24-cm satin ribbon through the holes.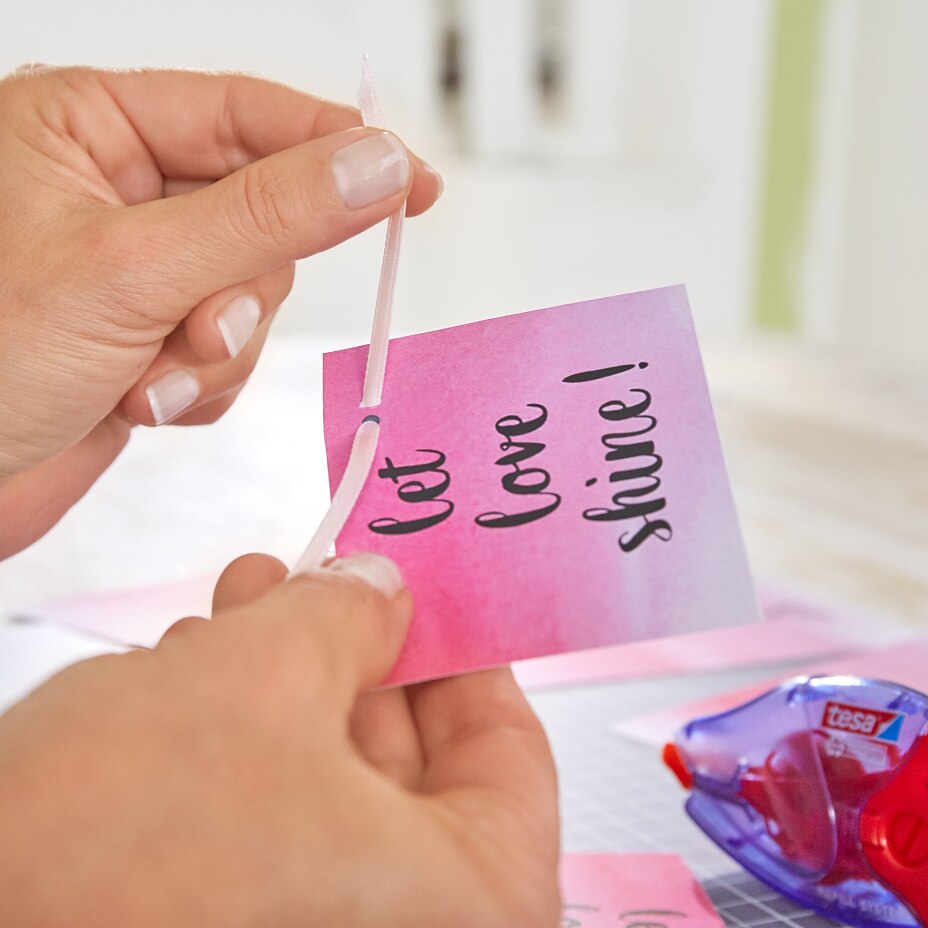 05
Apply the glue along the lower side borders using the Glue Roller.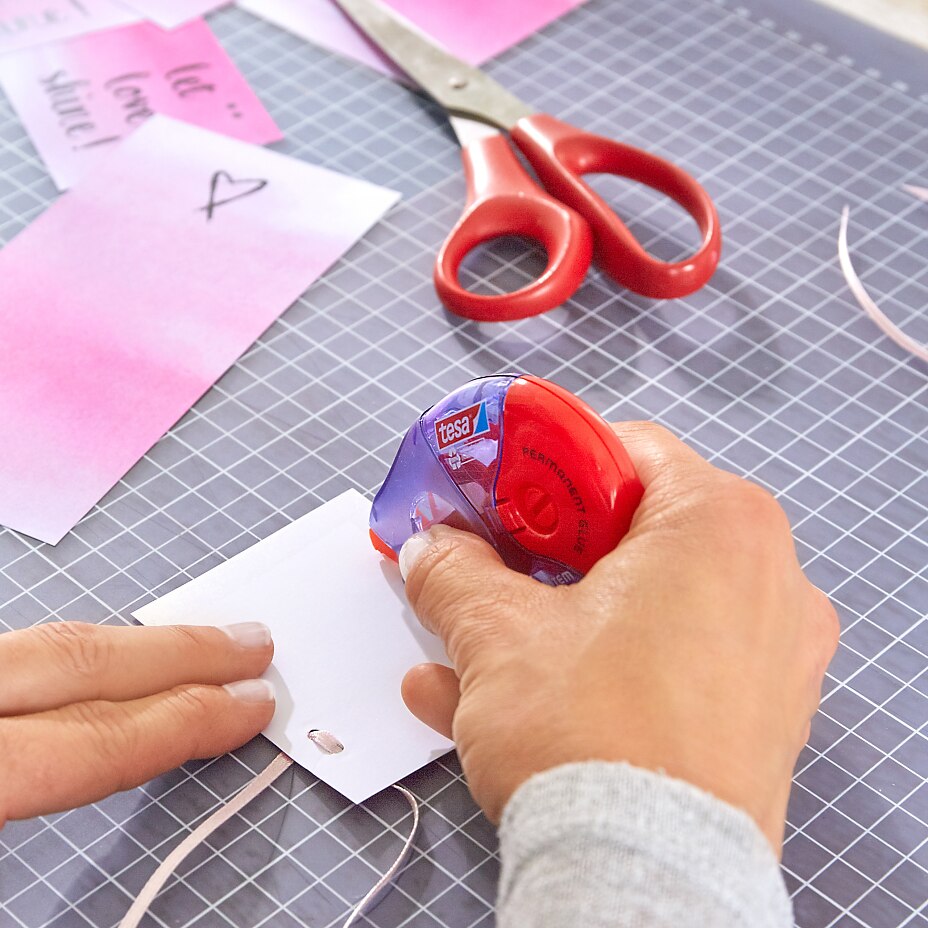 06
Glue the smaller part onto the lower half of the larger part.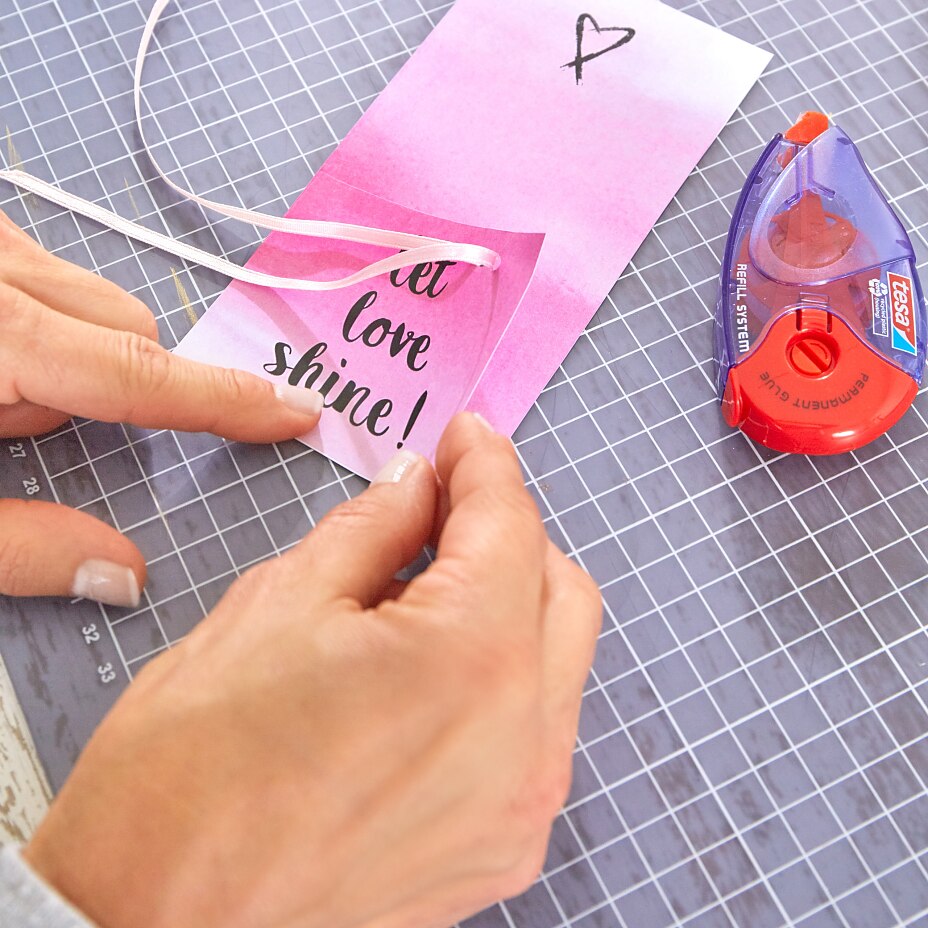 07
Use the glitter pen to trace the left sides of the letters and the heart. Allow to dry for 6 hours.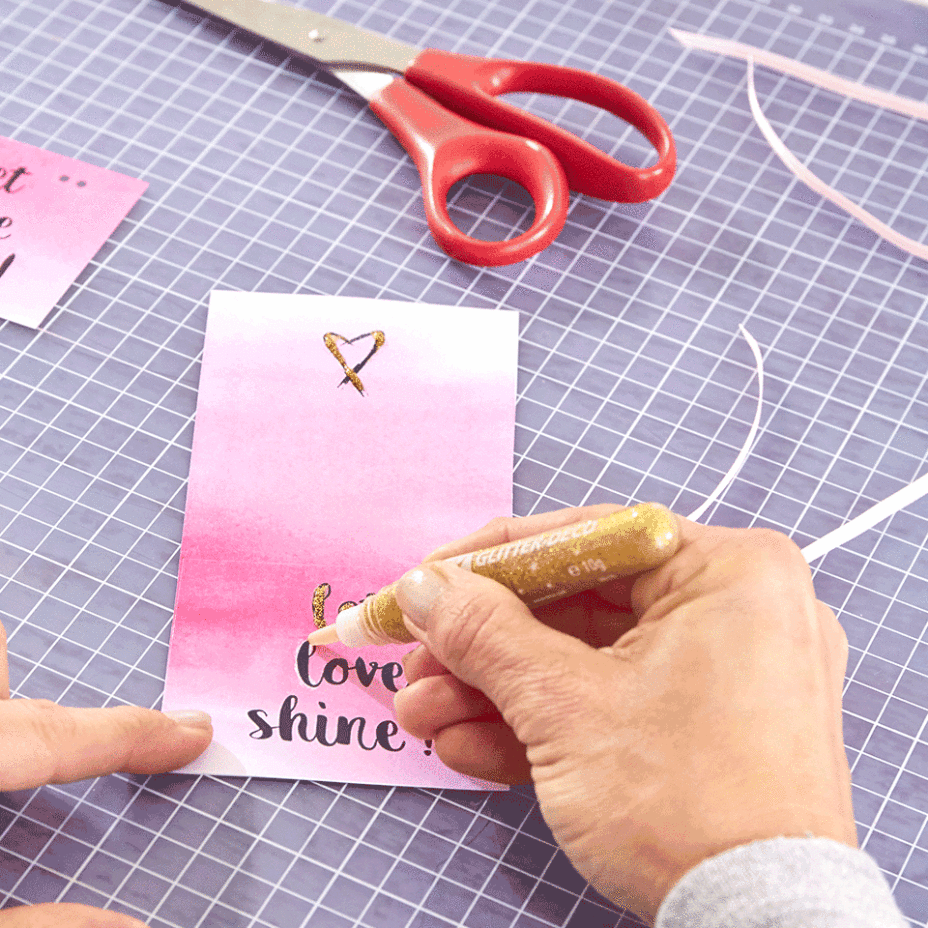 08
Insert the paper tissues and tie three sparklers to the ribbon.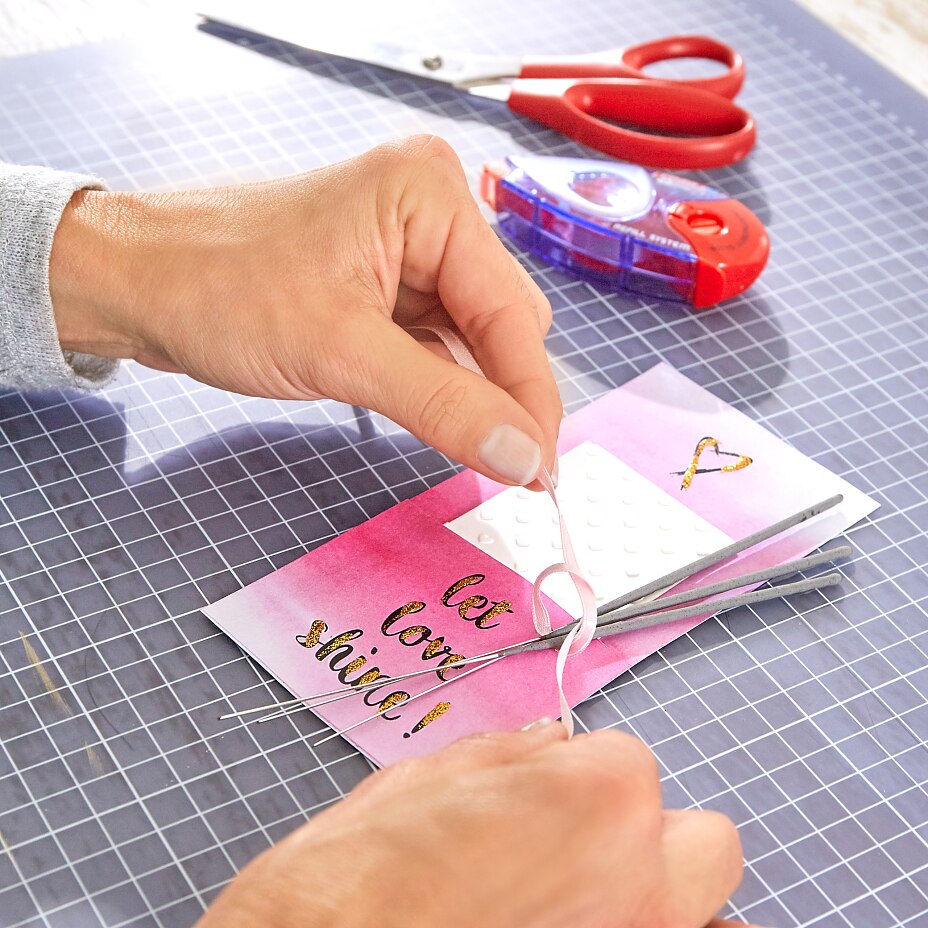 DIY Sparklers & Wedding Tissues