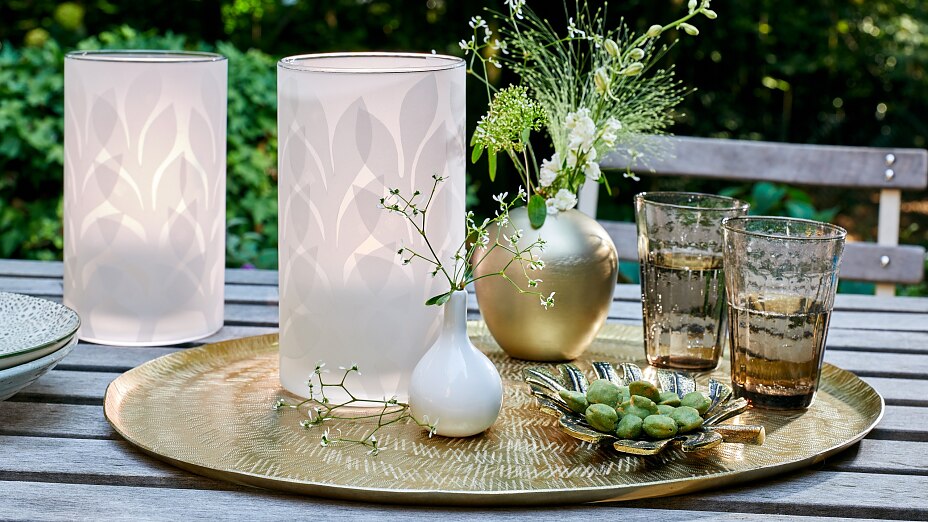 These decorative lanterns with delicate leaves are pretty sophisticated. They look just as nice during the day as they do in the dark – and not many DIY lanterns lights can claim that!
---
---
We Need:
Round glass lanterns
solid tracing paper
printed template
pencil
scissors
cutter
ruler
01
Collect all required items and let's start!
02
Cut out a template leaf and transfer it to the tracing paper with a pencil. Depending on the size of the lantern light, cut out approx. 6 leaves.
03
A tip for faster results:
Put two sheets of tracing paper on top of each other, glue both layers together outside the lines using the glue stamp - this way, the layers will not slip during cutting.
04
Cut tracing paper sheets matching the width of the lantern + 1 cm.
Using the glue stamp, apply glue on the leaves and attach them overlapping onto the paper sheet.
05
Wrap the paper with the leaves inside around the lantern and glue together.