Silk Paper Lanterns DIY
These decorative lanterns with delicate leaves are pretty sophisticated. They look just as nice during the day as they do in the dark – and not many DIY lanterns lights can claim that!
Level of difficulty
Leisurely inspiration
We Need:
Round glass lanterns
solid tracing paper
printed template
pencil
scissors
cutter
ruler
tesa Glue Roller Permanent ecoLogo®
tesa Glue Stamp Permanent ecoLogo®
This Is How We Do It: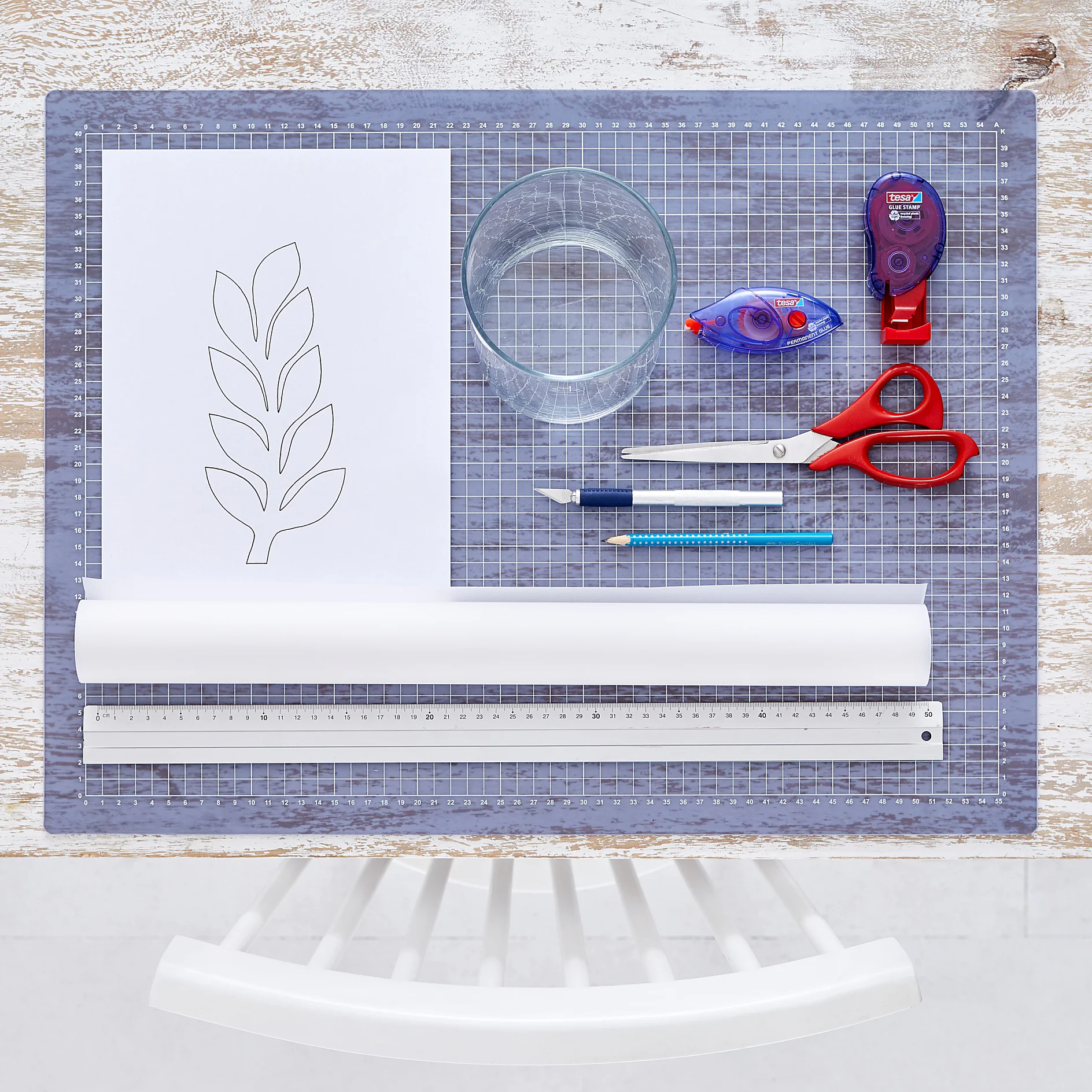 Collect all required items and let's start!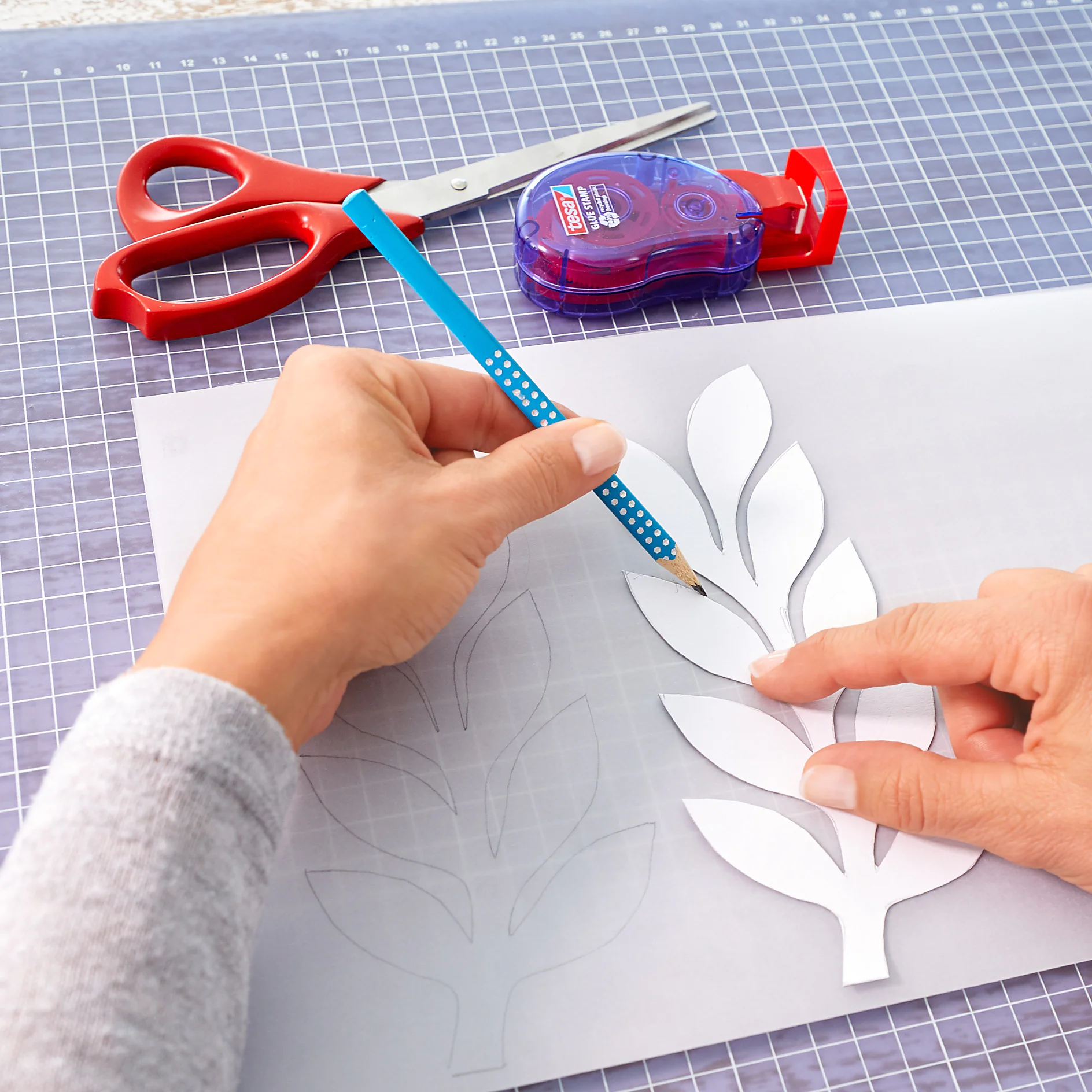 Cut out a template leaf and transfer it to the tracing paper with a pencil. Depending on the size of the lantern light, cut out approx. 6 leaves.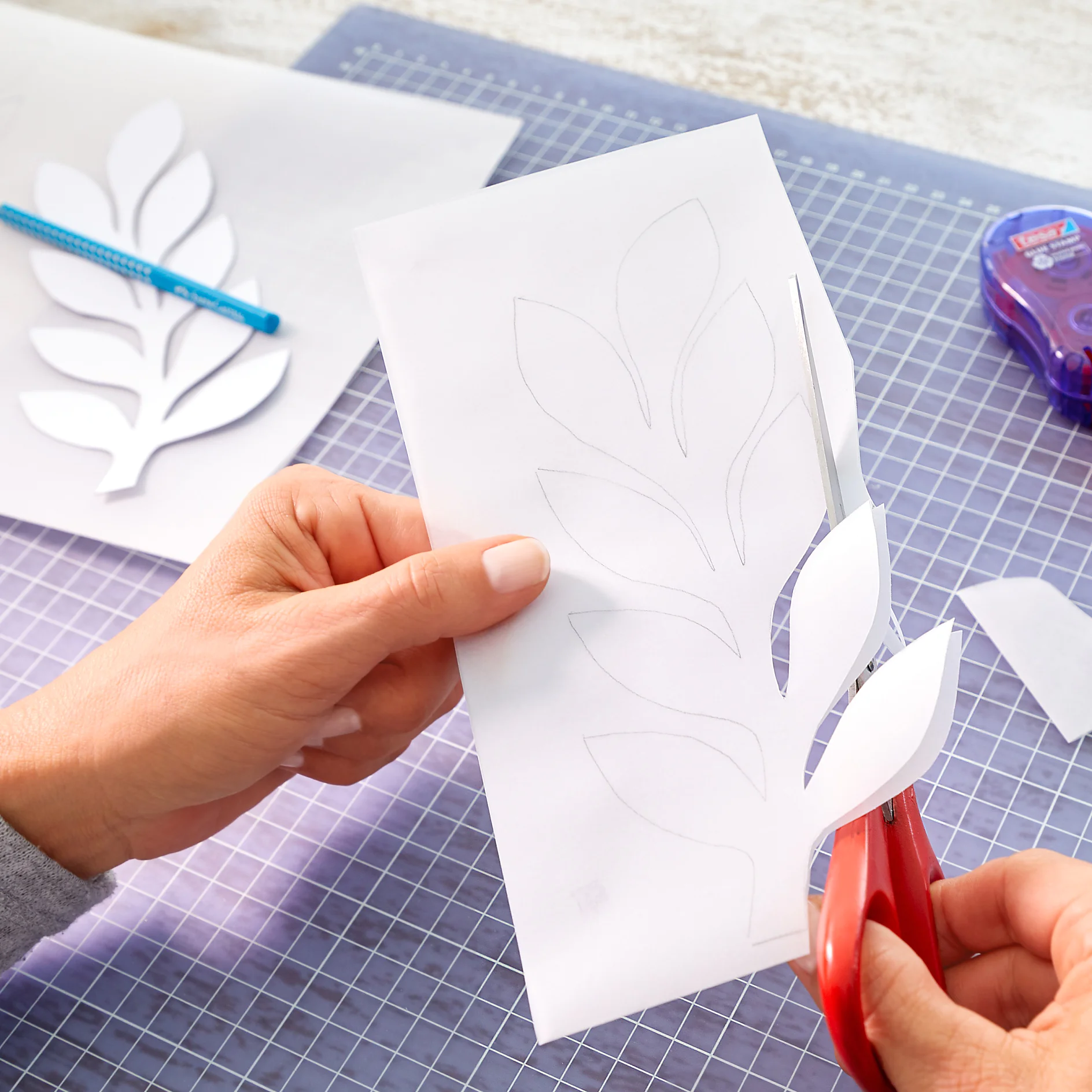 A tip for faster results:
Put two sheets of tracing paper on top of each other, glue both layers together outside the lines using the glue stamp - this way, the layers will not slip during cutting.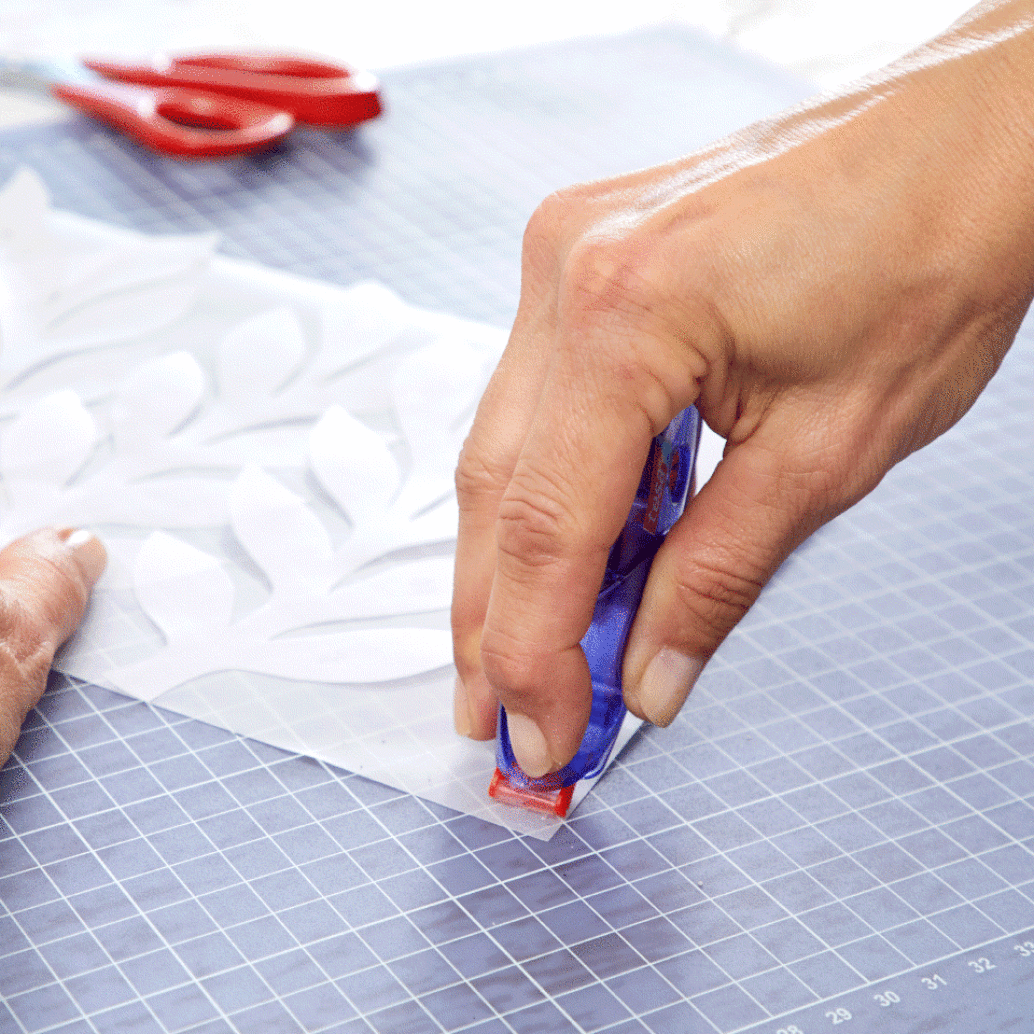 Cut tracing paper sheets matching the width of the lantern + 1 cm.
Using the glue stamp, apply glue on the leaves and attach them overlapping onto the paper sheet.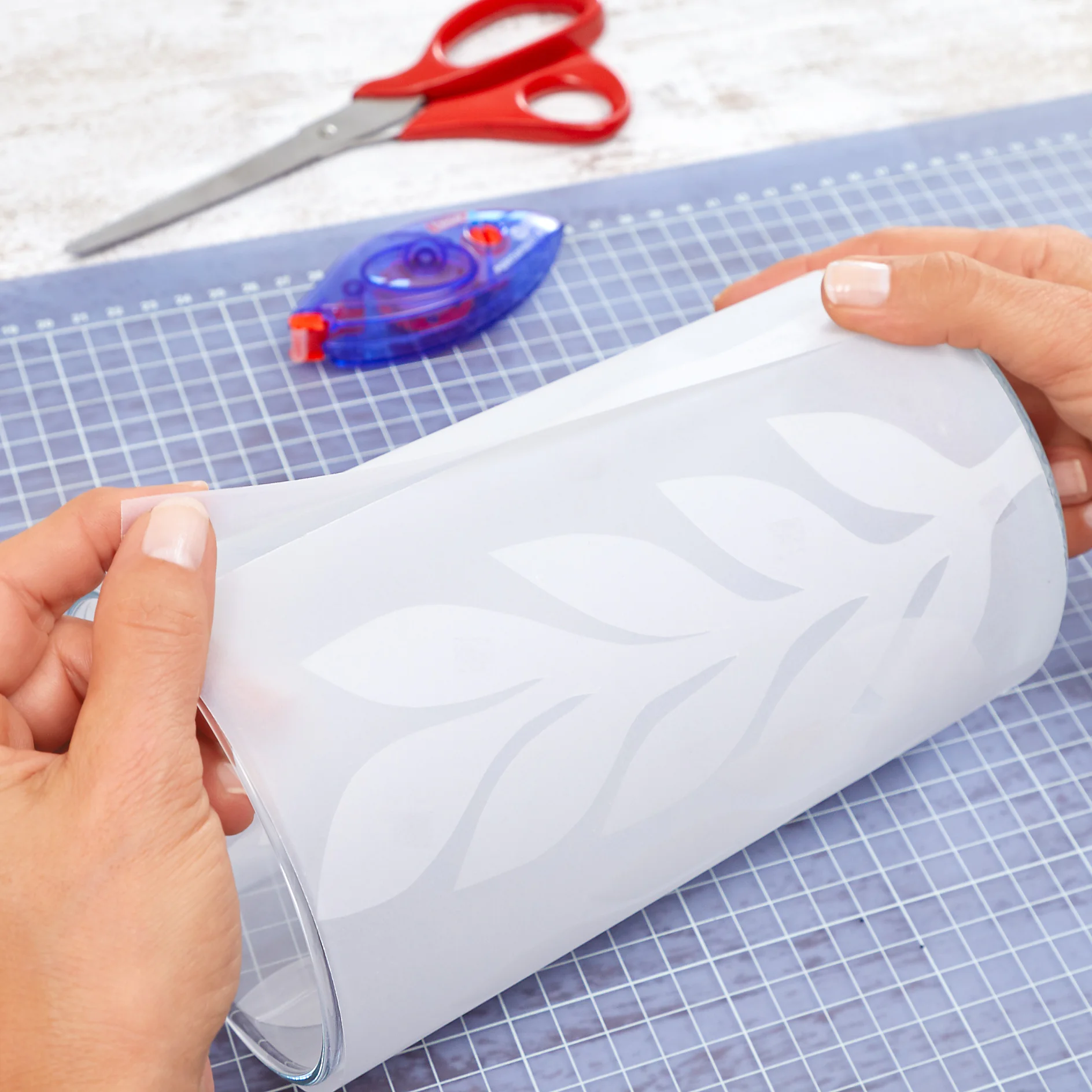 Wrap the paper with the leaves inside around the lantern and glue together.