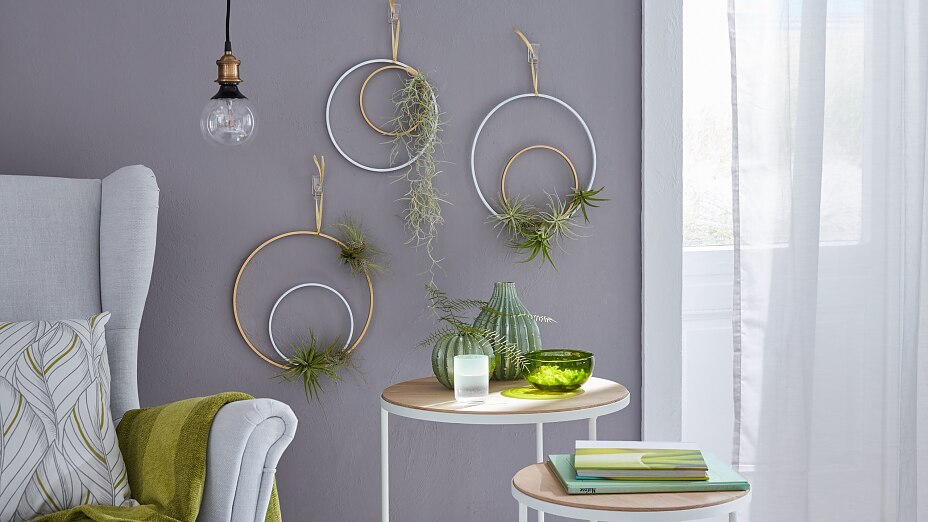 What a beautiful combination: The ambience is Nordic, while the decoration is rather exotic. Easy-care Tillandsias hang on the wall in round wooden frames, creating a tropical wall décor and adding a touch of excitement to the rather conservative ambience.
---
---
We need:
Round wood frames with different diameters: 15, 18, 23 and 30 cm
brush
acrylic paint in gold and white
scissors
thin gold wire
natural bast
gold-colored ribbon
different types of Tillandsia
01
Collect all items and let's start!
02
Paint the wooden frames in gold or White.
03
Place two rings with different size and color into each other and join them at 3 cm width using tesafilm®.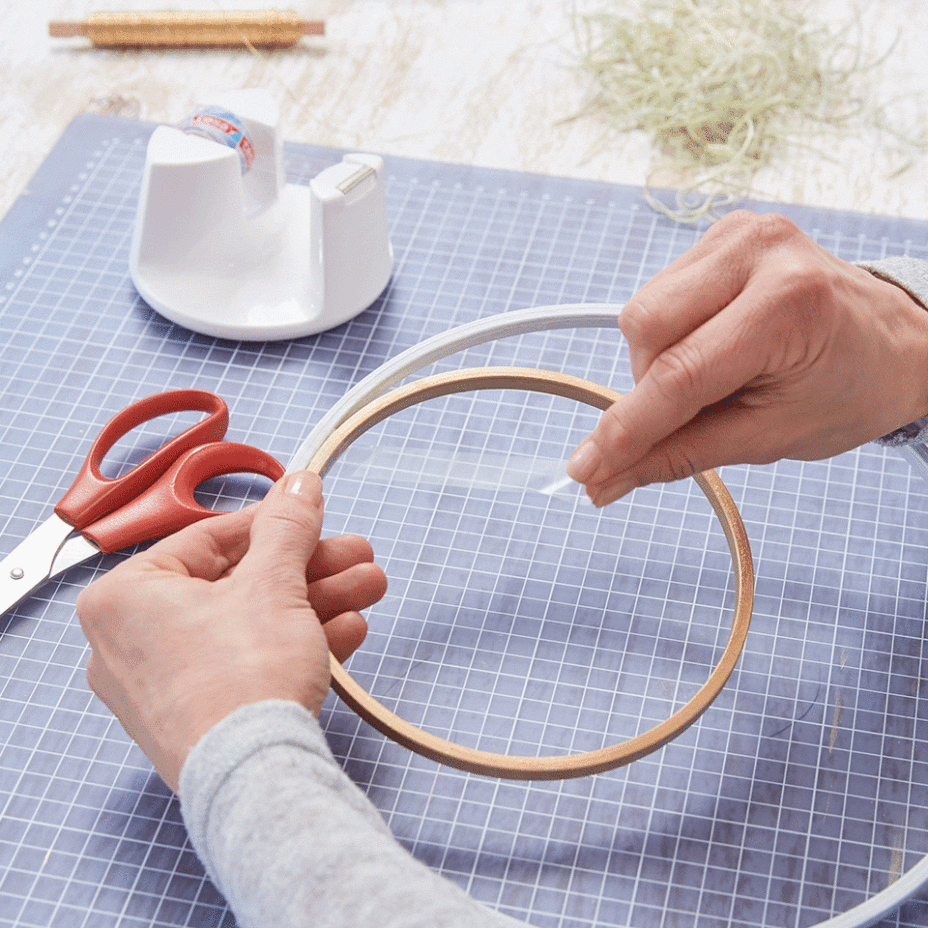 04
Carefully wrap the joint with a piece of natural bast and knot the ends on the back.
05
Arrange the Tillandsias in a beautiful fashion on the rings and fix them with the gold wire.
06
Attach a piece of the gold-colored ribbon to the outer rings.
07
Clean the wall from any dust and dirt. Peel-off a Powerstrip® from the sheet.
08
Place it on the desired spot on the wall and press firmly on different parts for at least five seconds.
09
Remove the protective film.
10
Place the hook on the Powerstrip® and press firmly for at least five seconds. Do not press on the latch.
11
Hang your tropical wall décor on the ribbons.