Pumpkin Lantern
Everyone has yellow Halloween pumpkins at the front door, but these mysterious DIY Halloween luminaries are truly unique: Incredible, but true – these scary Halloween lanterns are crafted from transparent package tape, which is wrapped in many layers around a pumpkin form.
Level of difficulty
Leisurely inspiration
We need:
Pumpkin form (we used papier mâché, but you may also use pottery or a real pumpkin) scissors cling film battery-operated LED string lights branch cutter tesapack® eco & strong transparent
This Is How We Do It: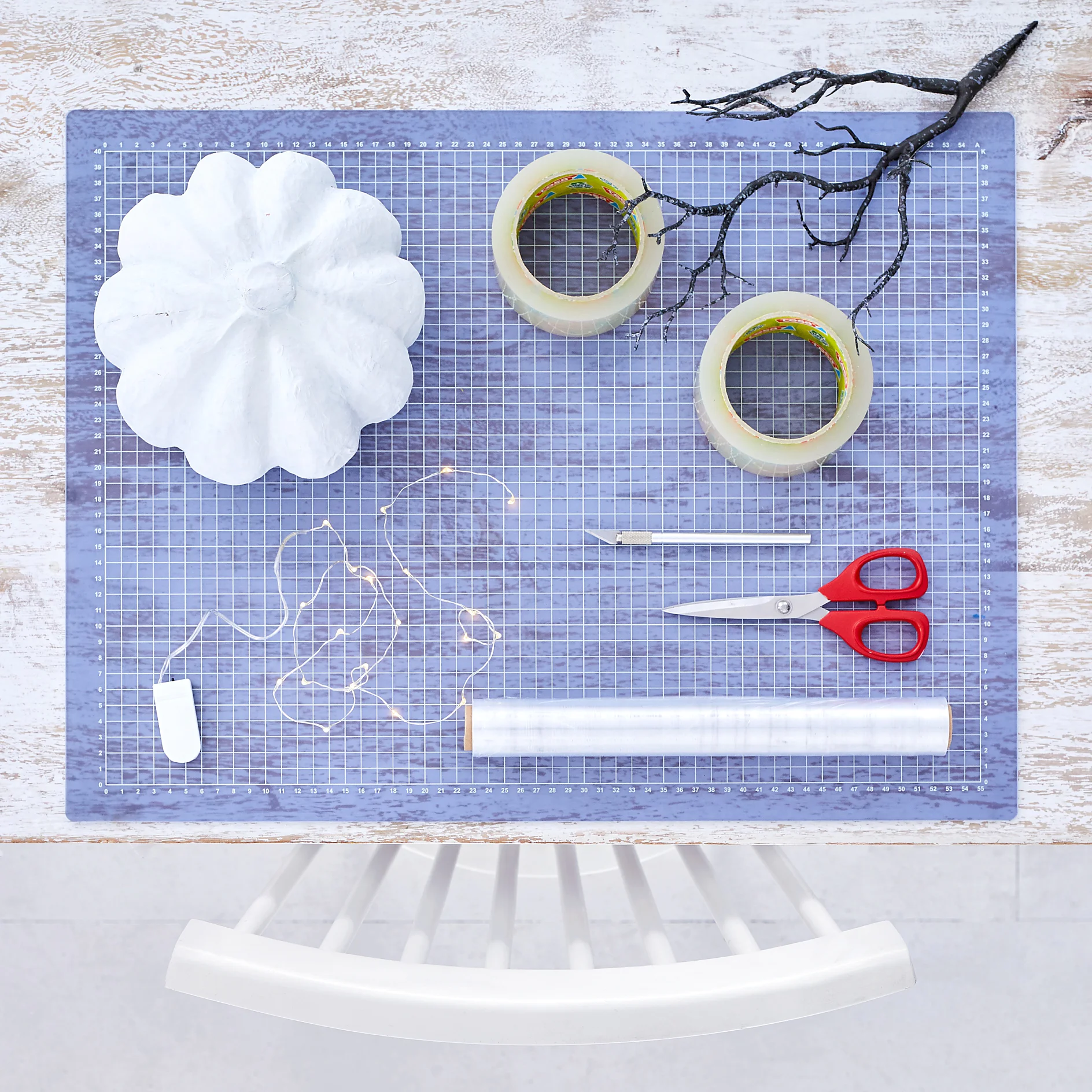 Collect all required items and let's start!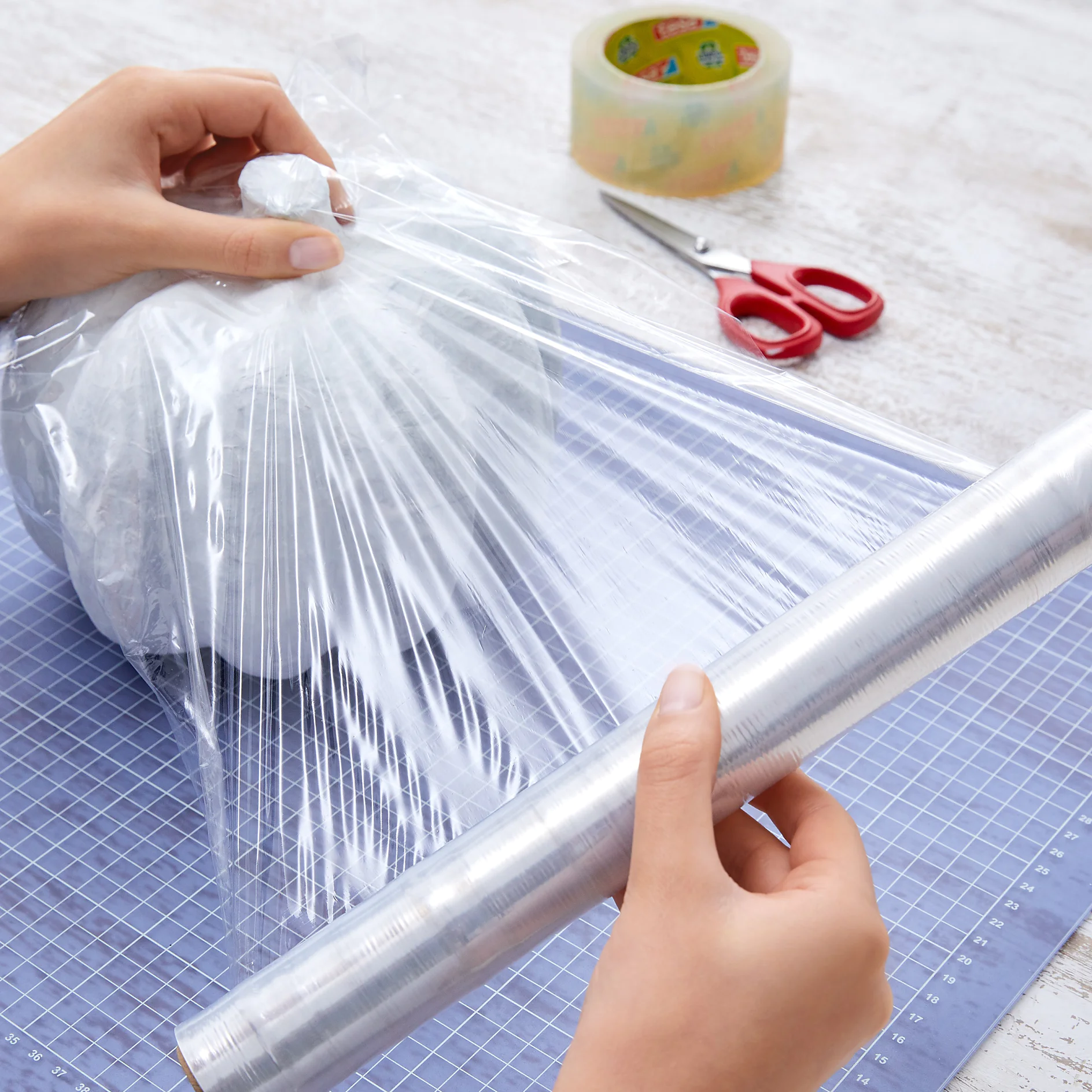 Wrap the pumpkin form with cling film so the tape will not stick directly to the form and later can be removed easily.
Now wrap the pumpkin with many layers of overlapping packing tape until creating a thick shell. Make sure that the adhesive tape is pressed firmly against the form.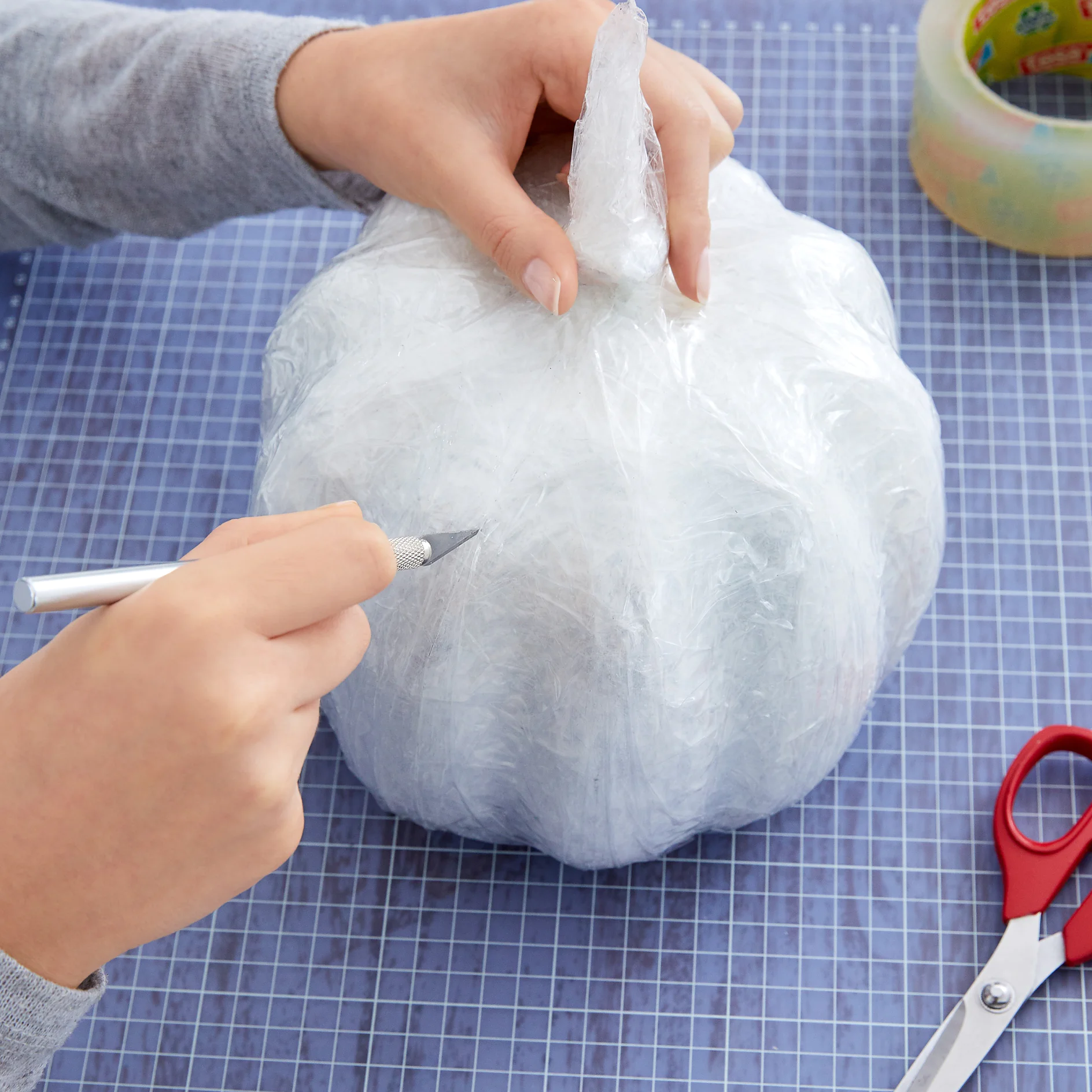 Once the shell is sturdy enough, cut it at the thickest point from the top to the center of the bottom using the cutter.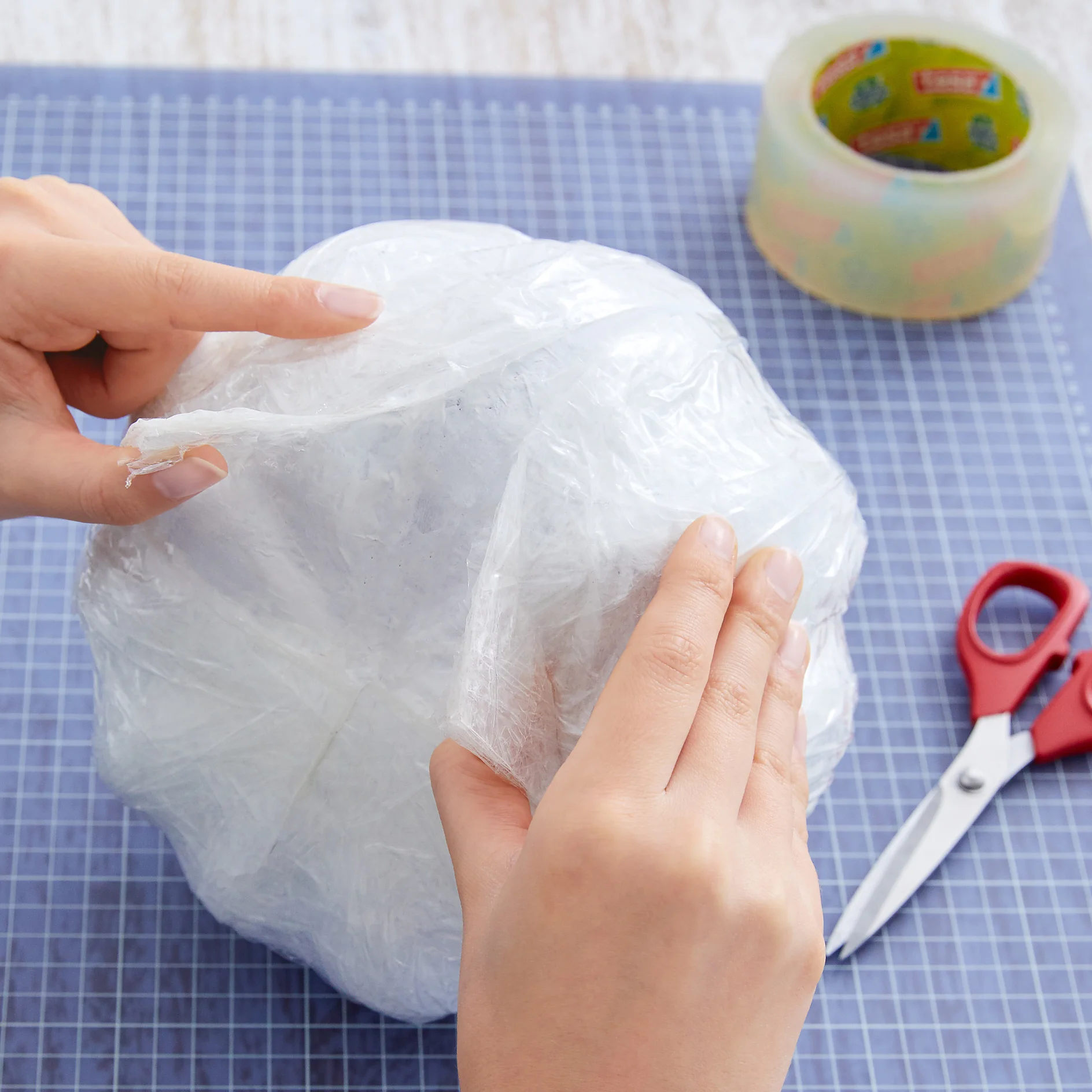 Cut the bottom crosswise and remove the form from the shell.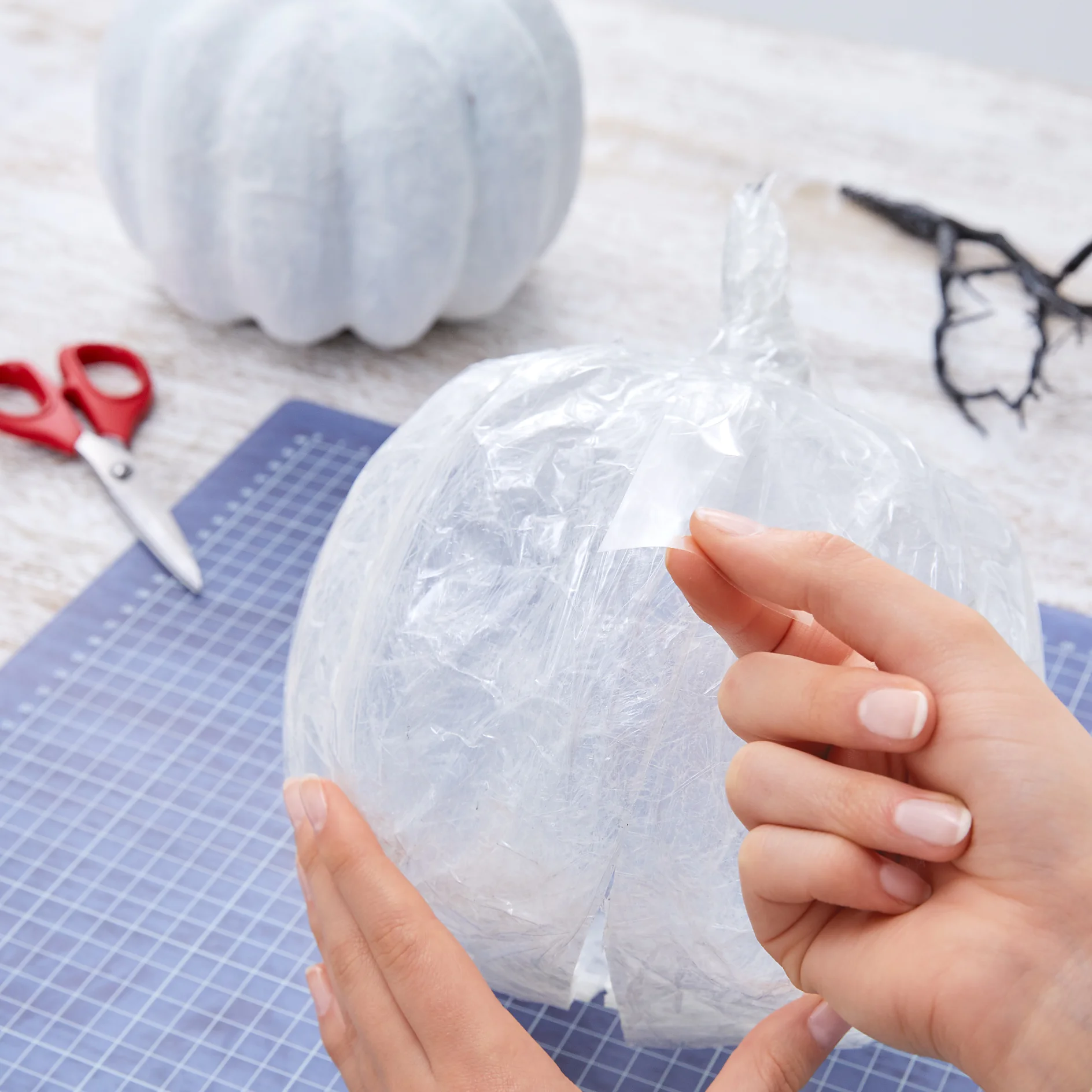 Re-shape the shell and close the cut with packing tape.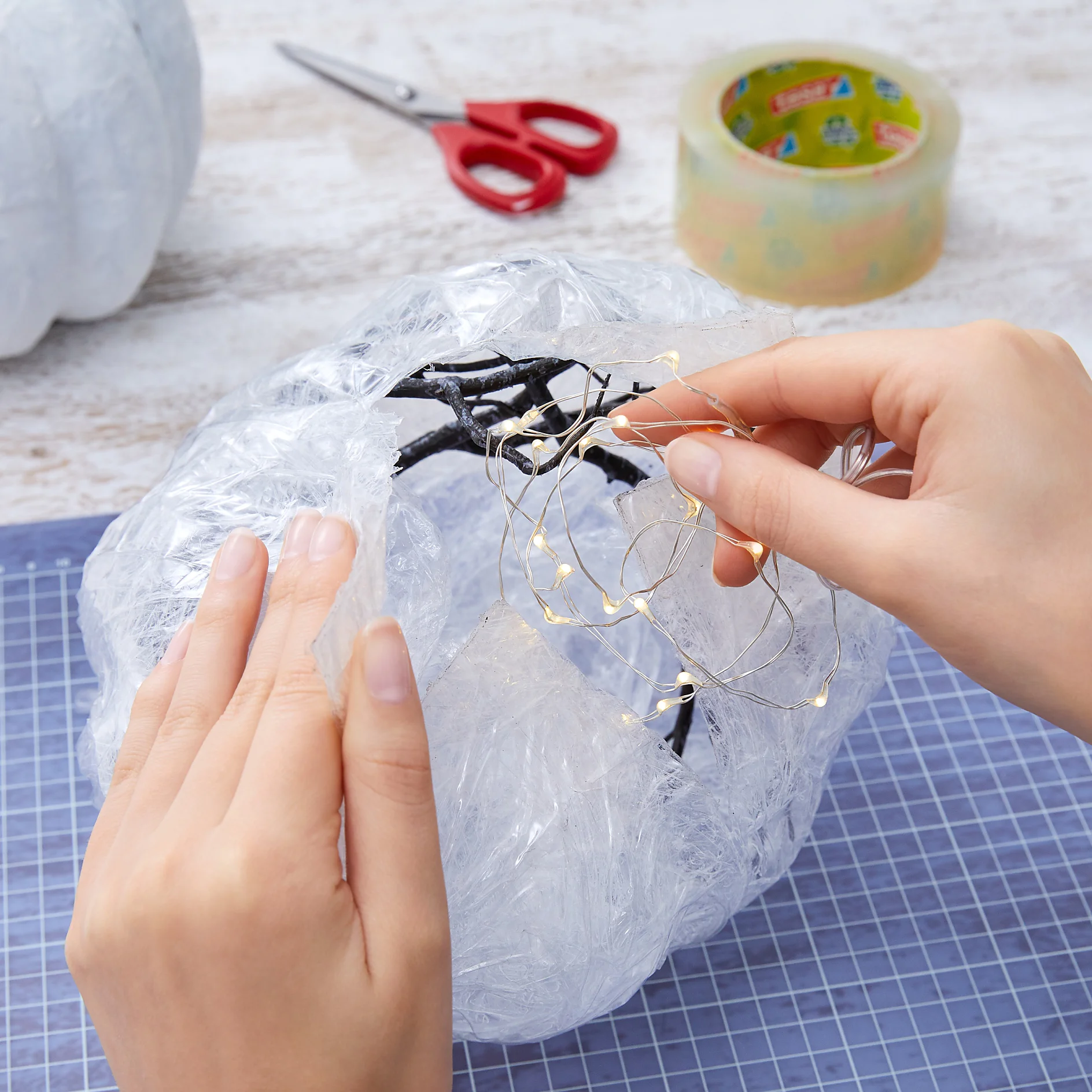 Insert the branch and the light chain into the pumpkin shell through the open hole on the bottom.