Plaster flower
All you need is an old vase, plaster bandages, a fabric flower and white paint. The result: an extraordinary object that looks beautiful with or without flowers.
Level of difficulty
Leisurely inspiration
We need:
a bellied vase plaster bandages a bowl with water a fabric flower a painting board rubber gloves scissors white spray paint tesa® All-Purpose Glue
How it´s done: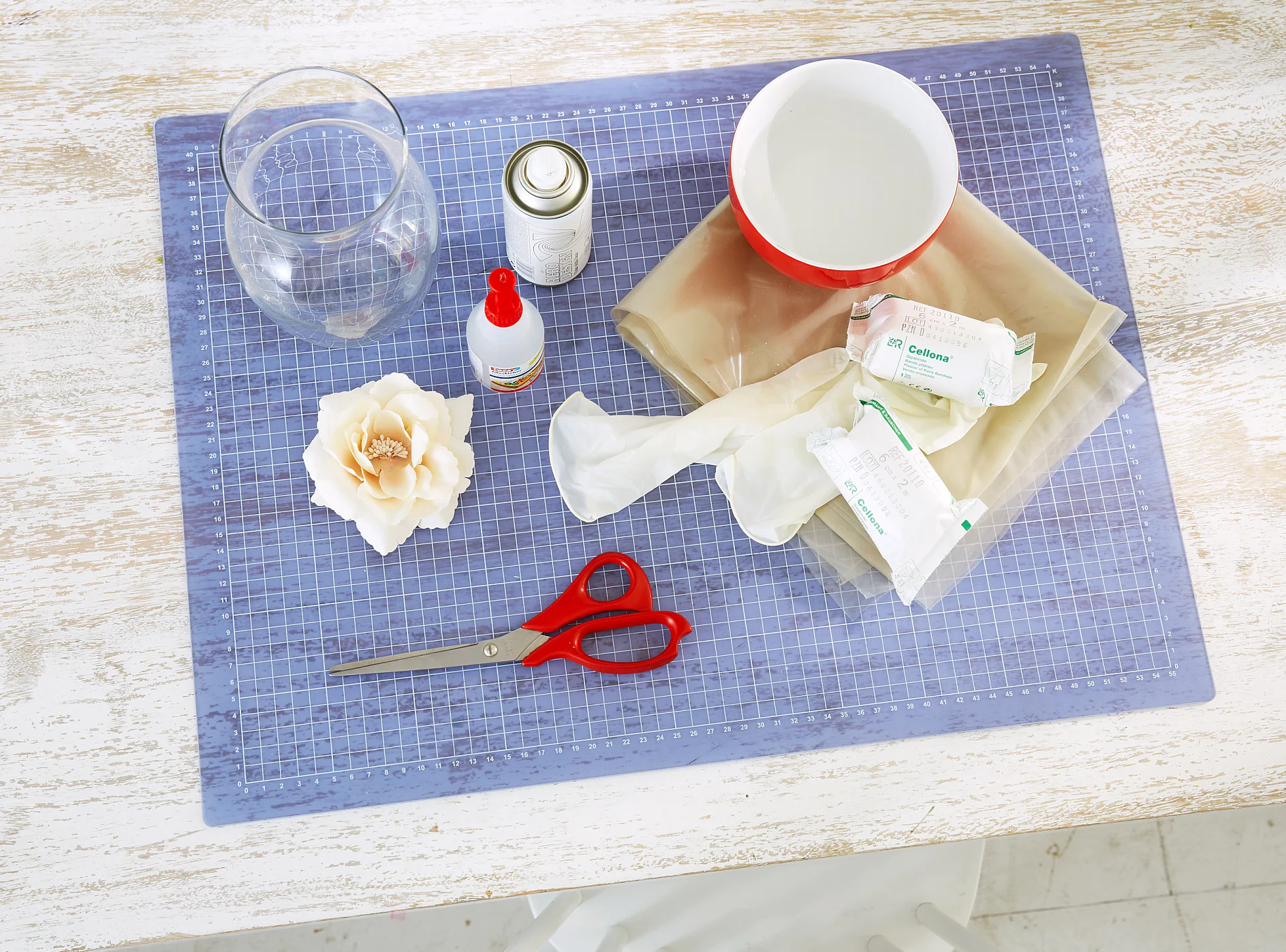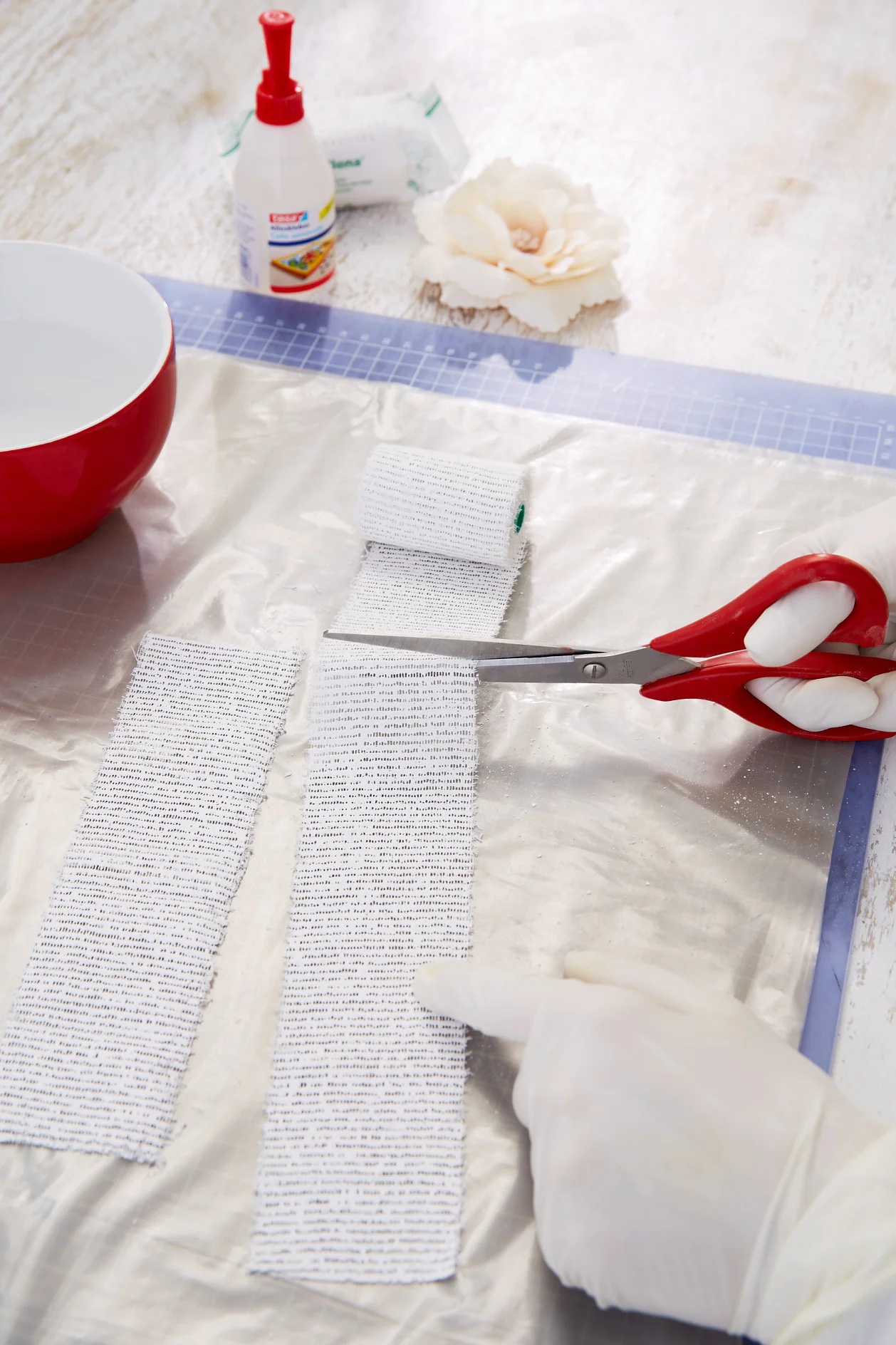 Cut the plaster bandages in vase length + 2 cm.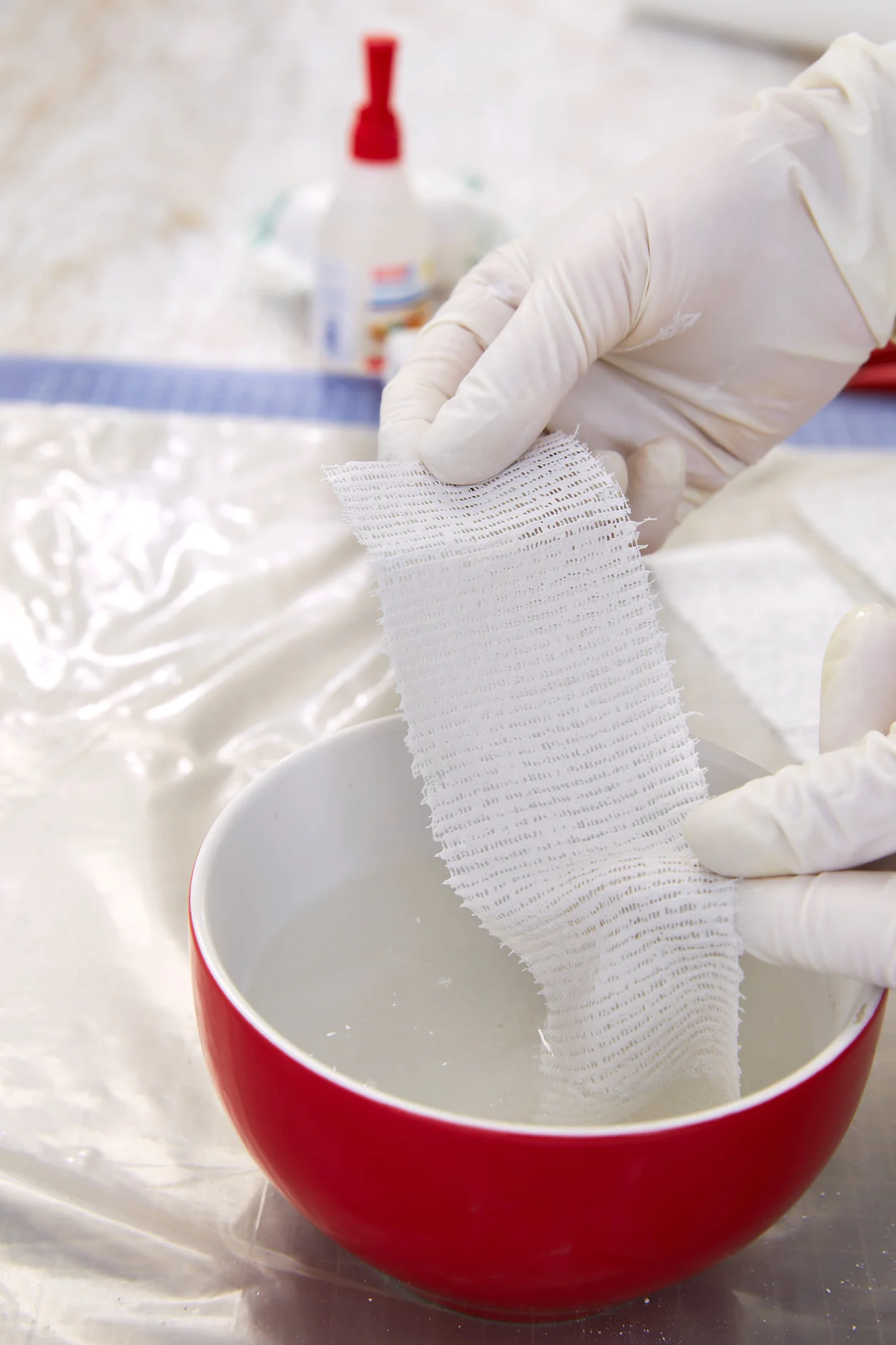 Briefly dip the plaster bandages into cold water.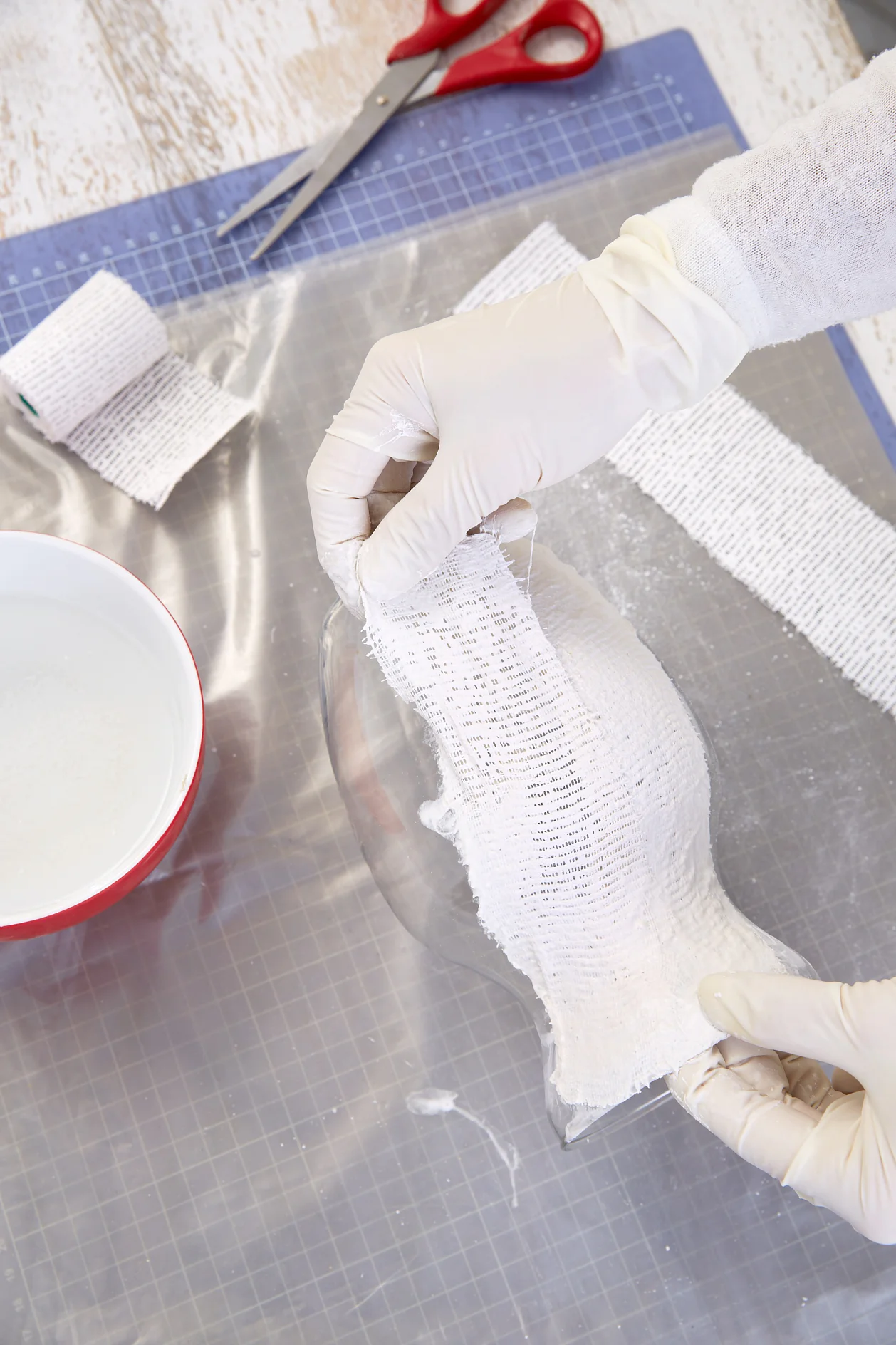 Now place one end of the wet plaster bandage even at the bottom of the vase; bend the remaining part on the top side into the opening. Repeat until the vase is fully covered with plaster bandages. Smoothen the surface. Allow the vase to dry.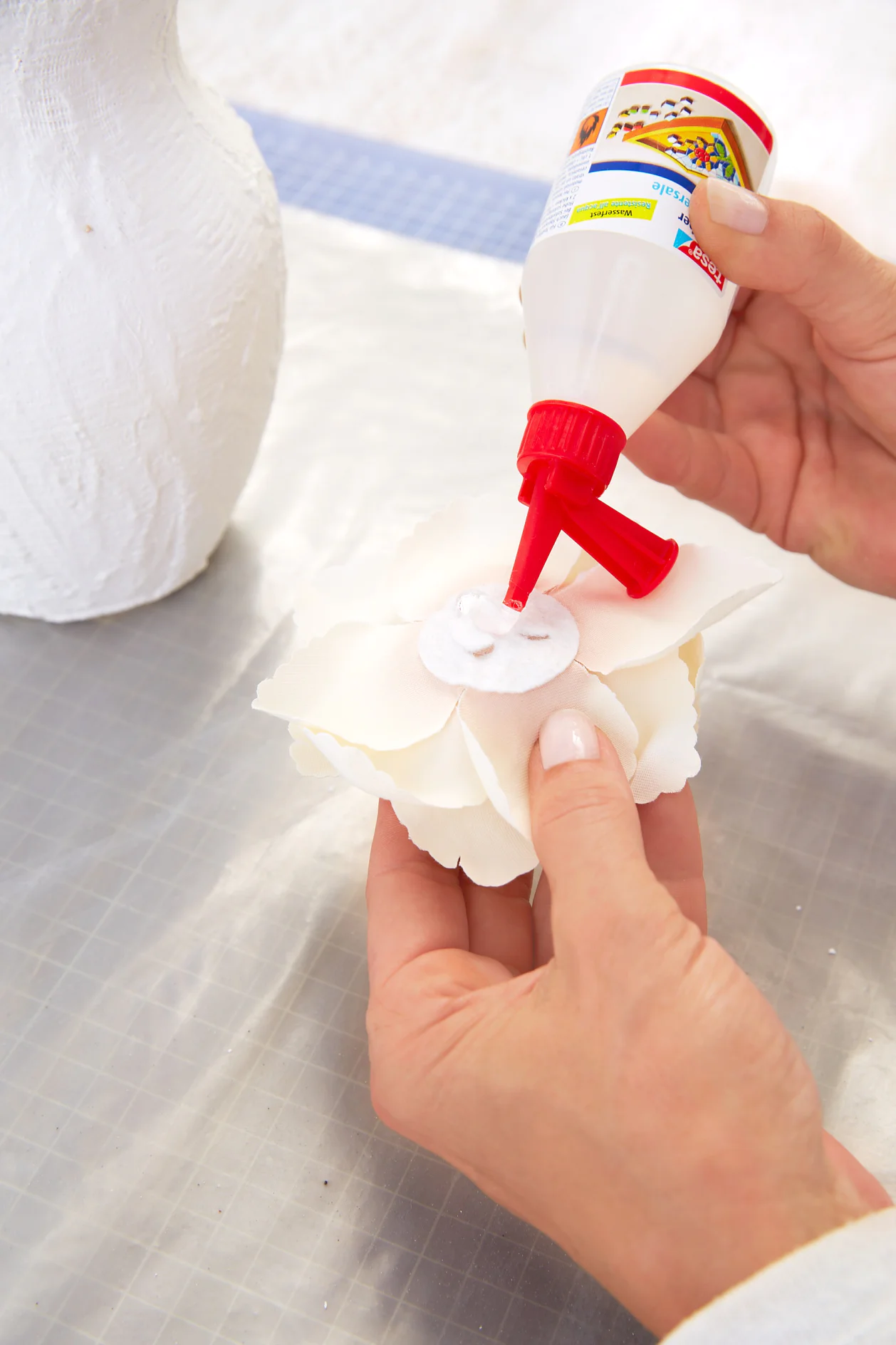 Apply tesa® All-Purpose Glue to the backside of the flower.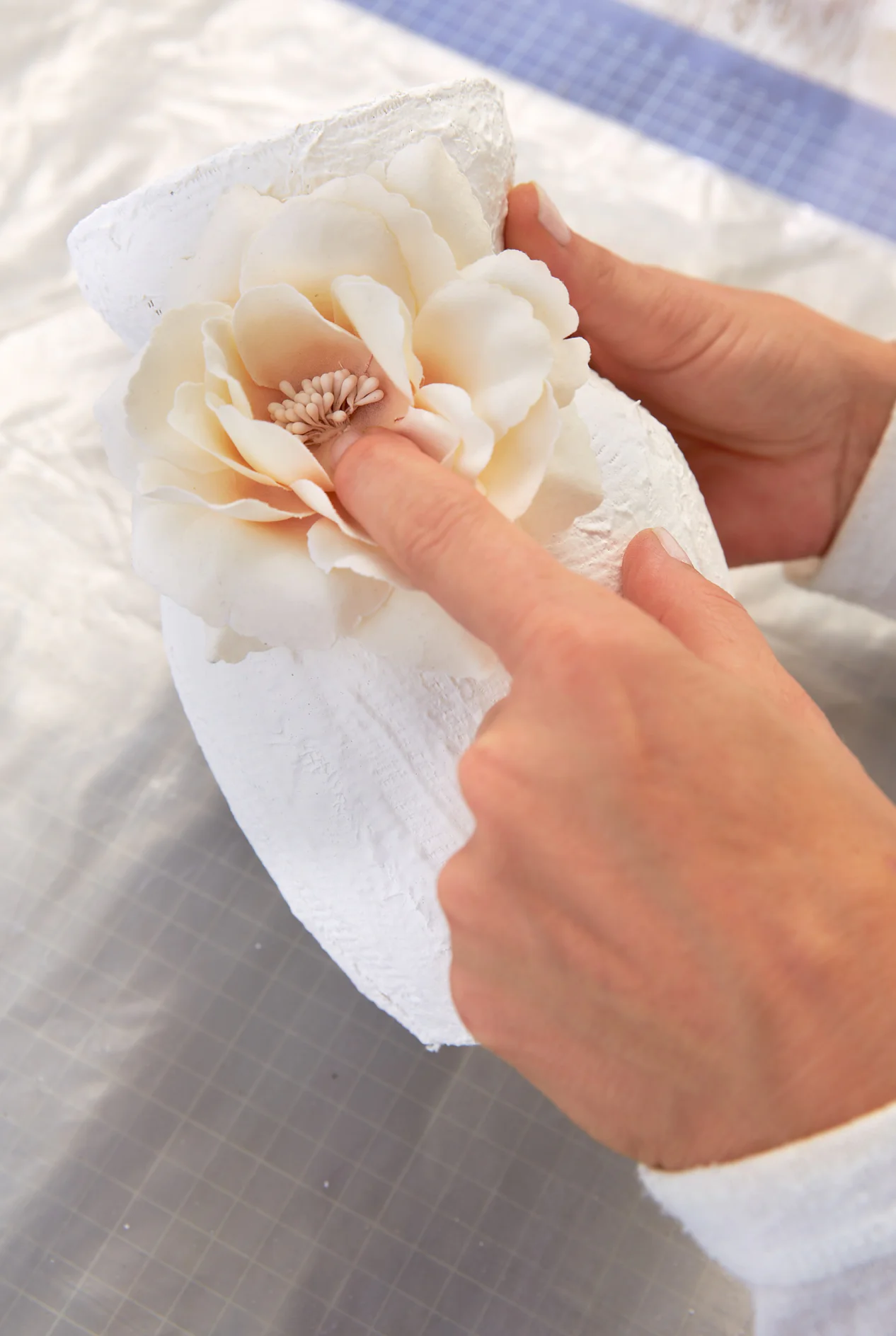 Glue the flower on the vase. Allow the glue to dry with the vase lying on one side, so the flower will not slip.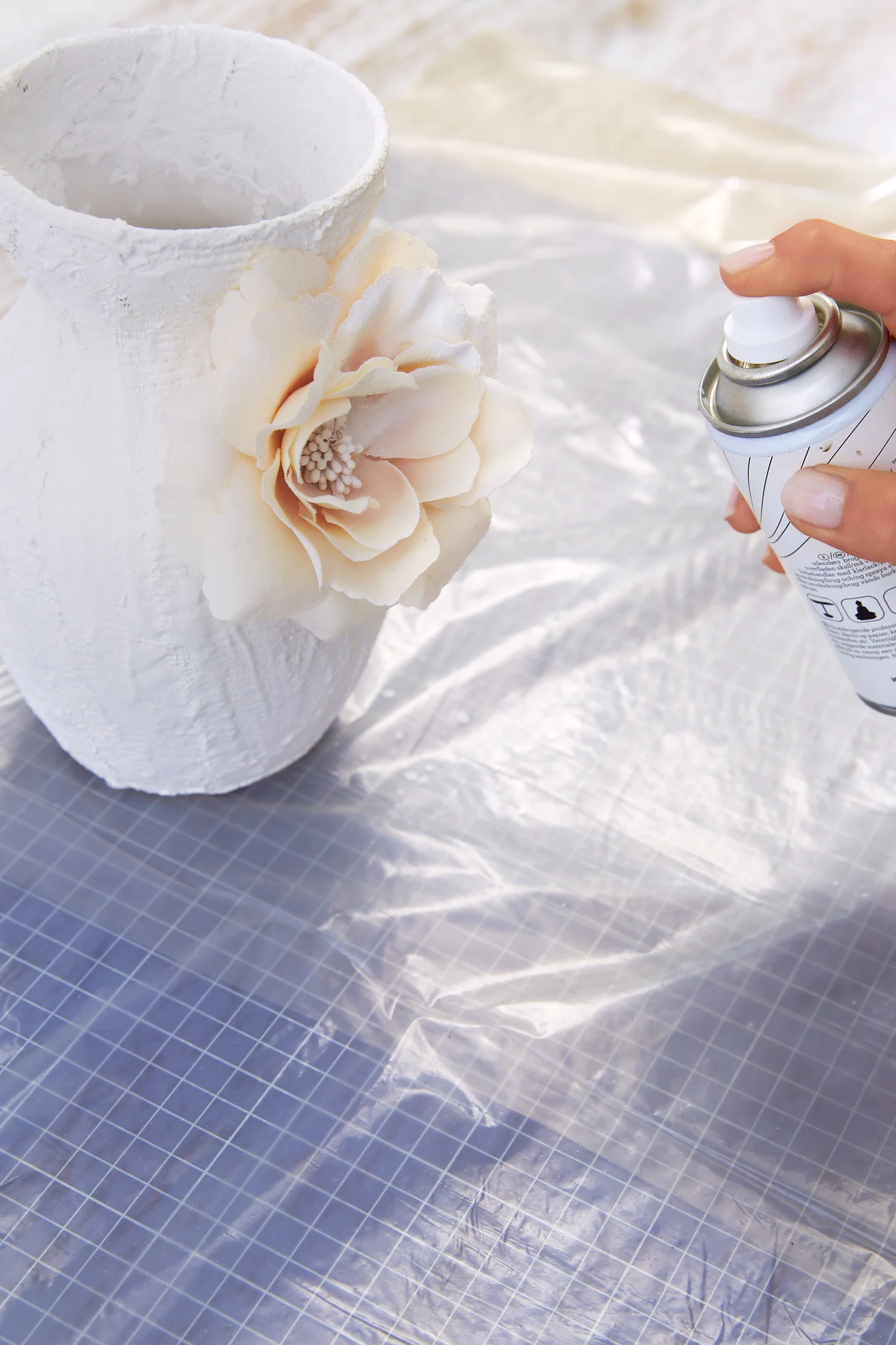 Once all is well dried up, finish the vase with white spray paint.