Party Picker
Small name tags avoid confusion, the pickers (here for blueberries) with tiny paper tassels are a great party snack idea.
Level of difficulty
Original & quick
What we need:
Long wooden skewers black and white patterned silk papers scissors ruler black foil pen tesafilm® invisible 33 m x 19 mm
How we do it: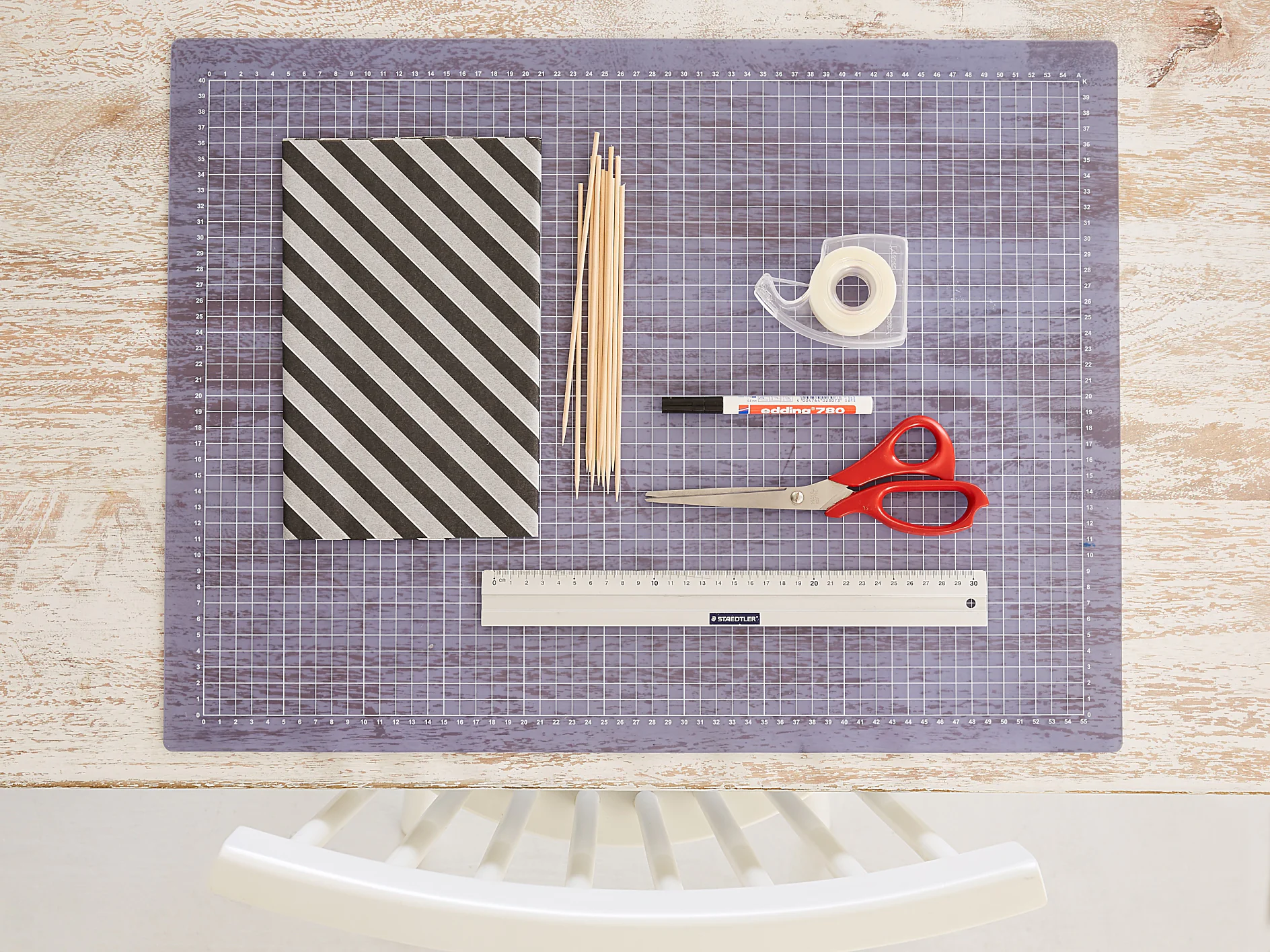 Collect all items and let's start!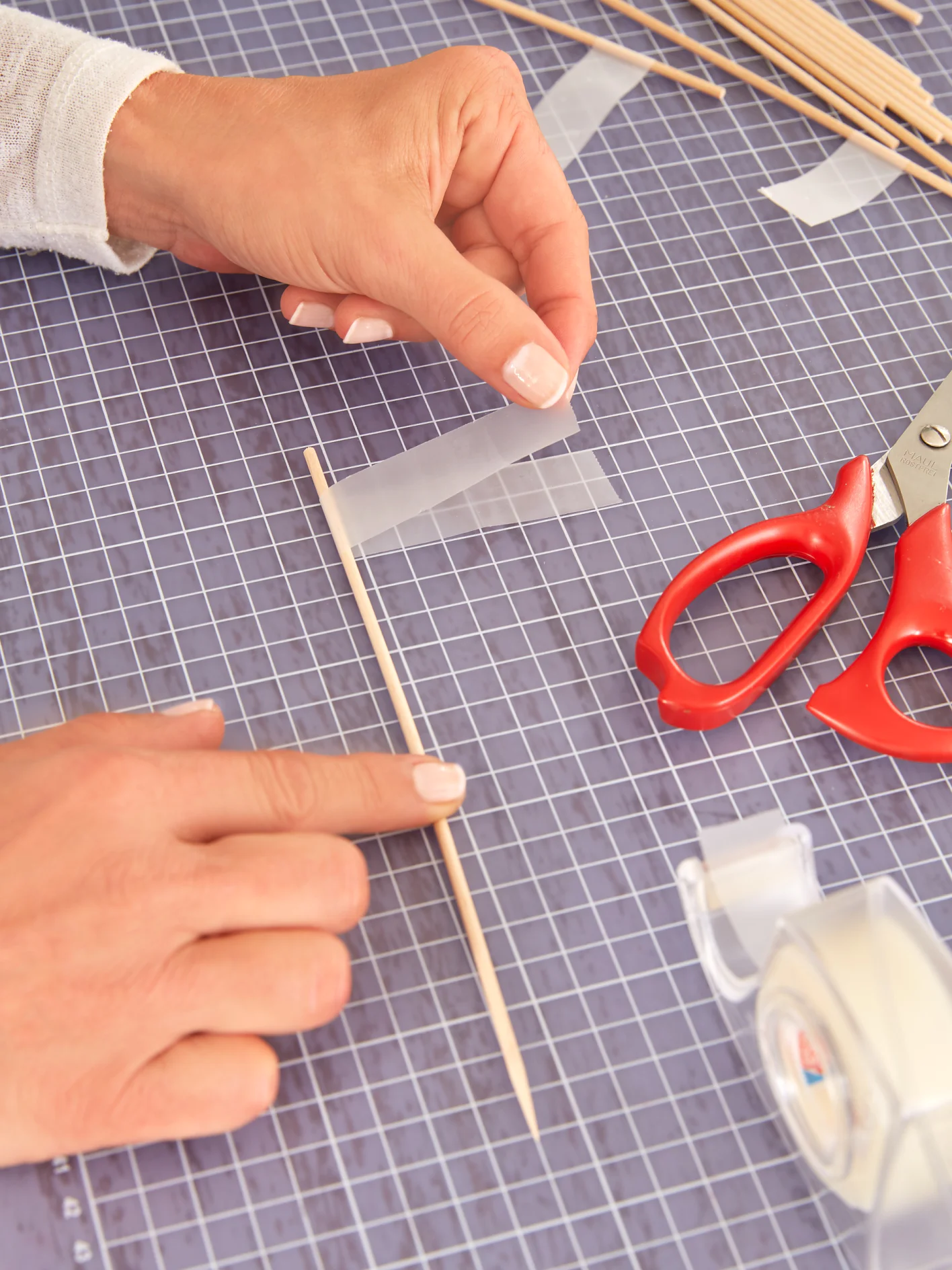 Cut a 12-cm strip tesafilm® invisible, and place a wooden skewer in the center. Glue both sides onto each other.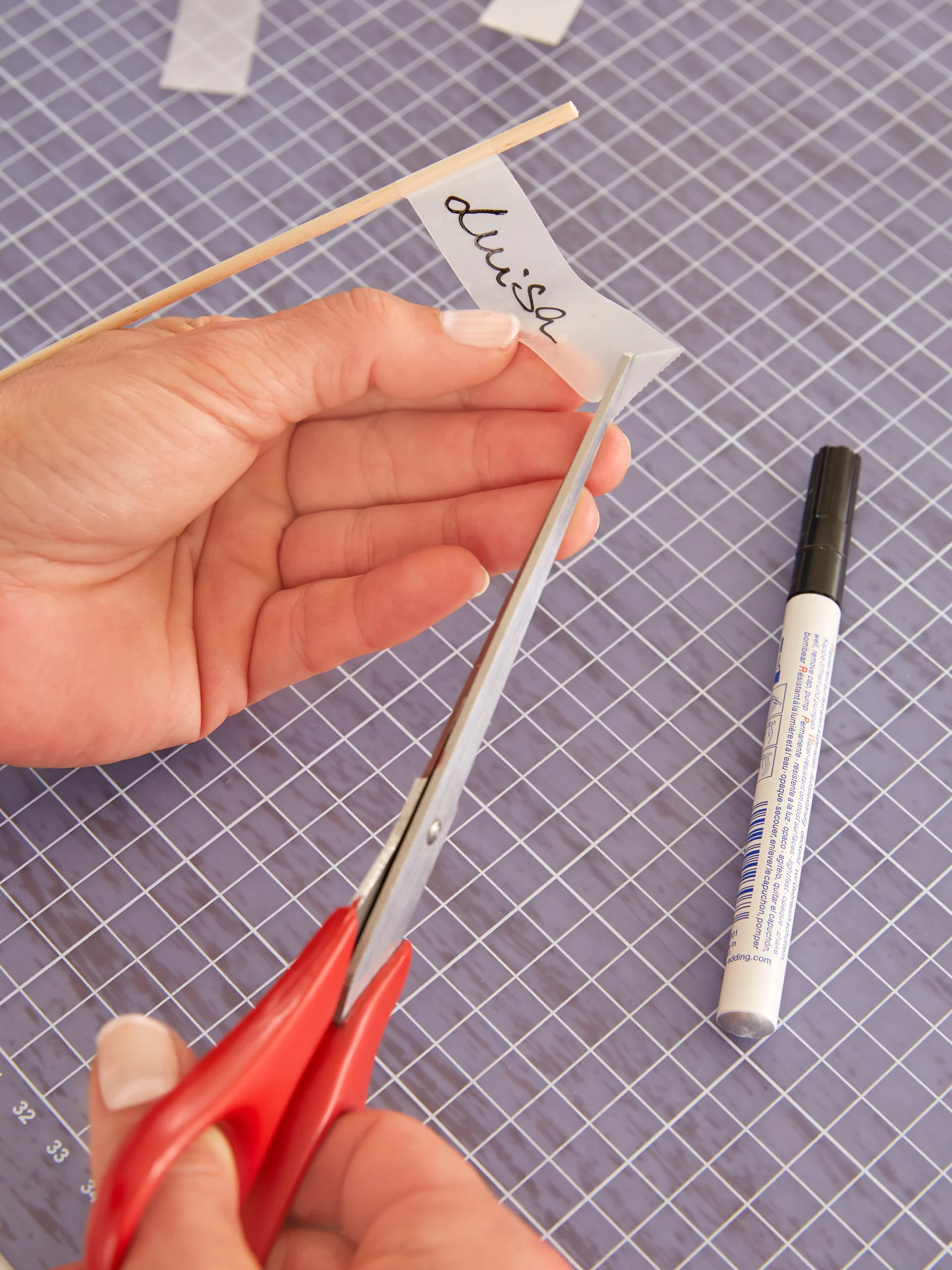 Label the tag and then cut out a triangle.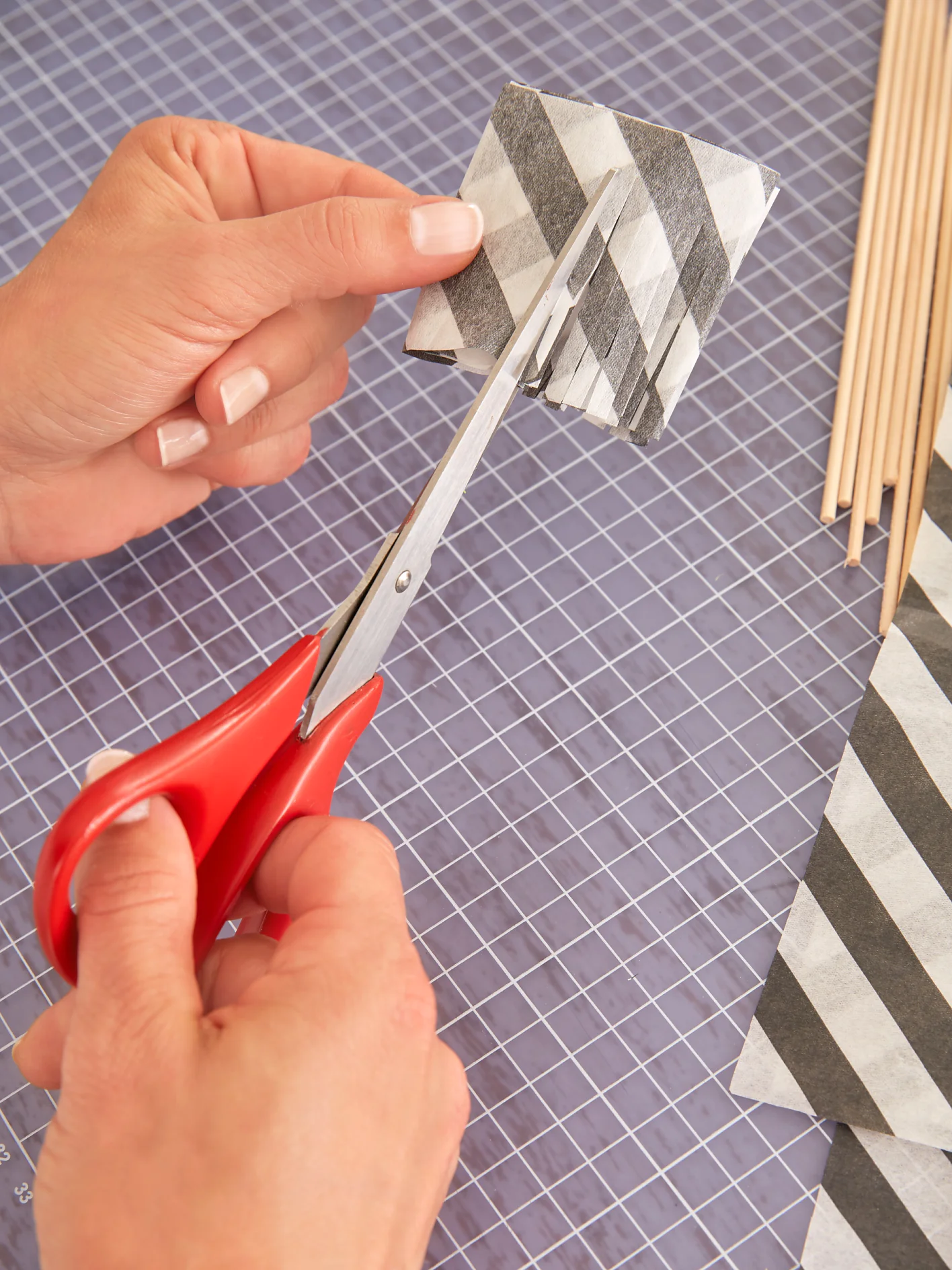 Cut strips from the silk paper: 6 cm wide and 50 cm long. Fold the strips several times and cut down to 1 cm to the lower edge in narrow spaces.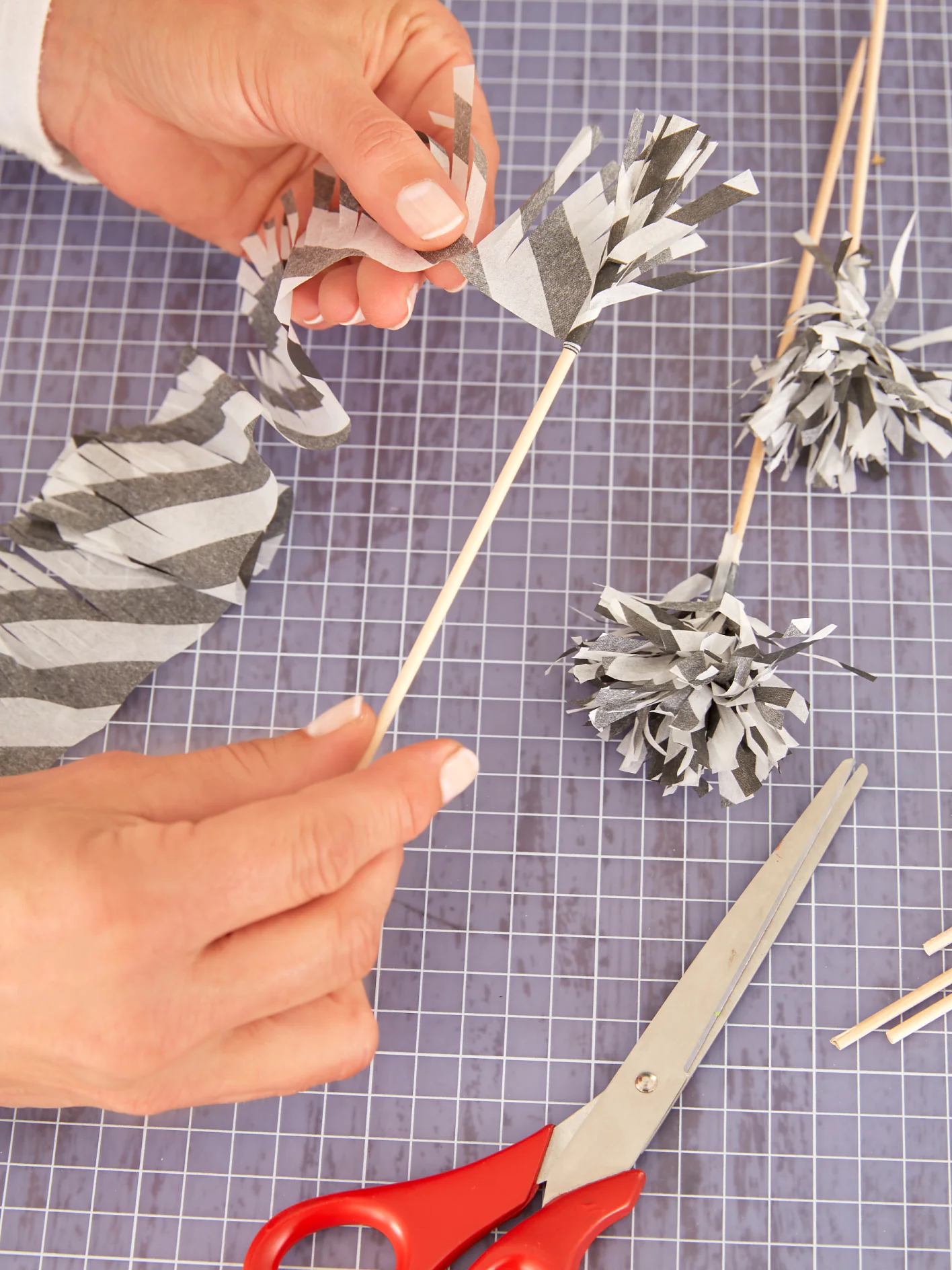 Unfold the strips and wrap them tightly around the upper end of a wooden skewer.
Fix the paper end to the skewer using tesafilm®.