Leather Strap Hooks
Whether on a cool metal board like here, or simply on the wall – With the round adhesive screws, these modern coat hooks made of leather loops can be easily mounted without drilling any holes!
Level of difficulty
Original & quick
We need:
Leather scraps in black and brown (approx. 2 mm thick)
Cutting pad
Steel ruler
Pencil
Cutter
Punch pliers
4 x tesa® Round Adhesive Screw (2.5 kg)
4 x matching cap nuts (M4)
Time (without the drying time for the adhesive screw): approx. 1/2 hour
This is how we do it: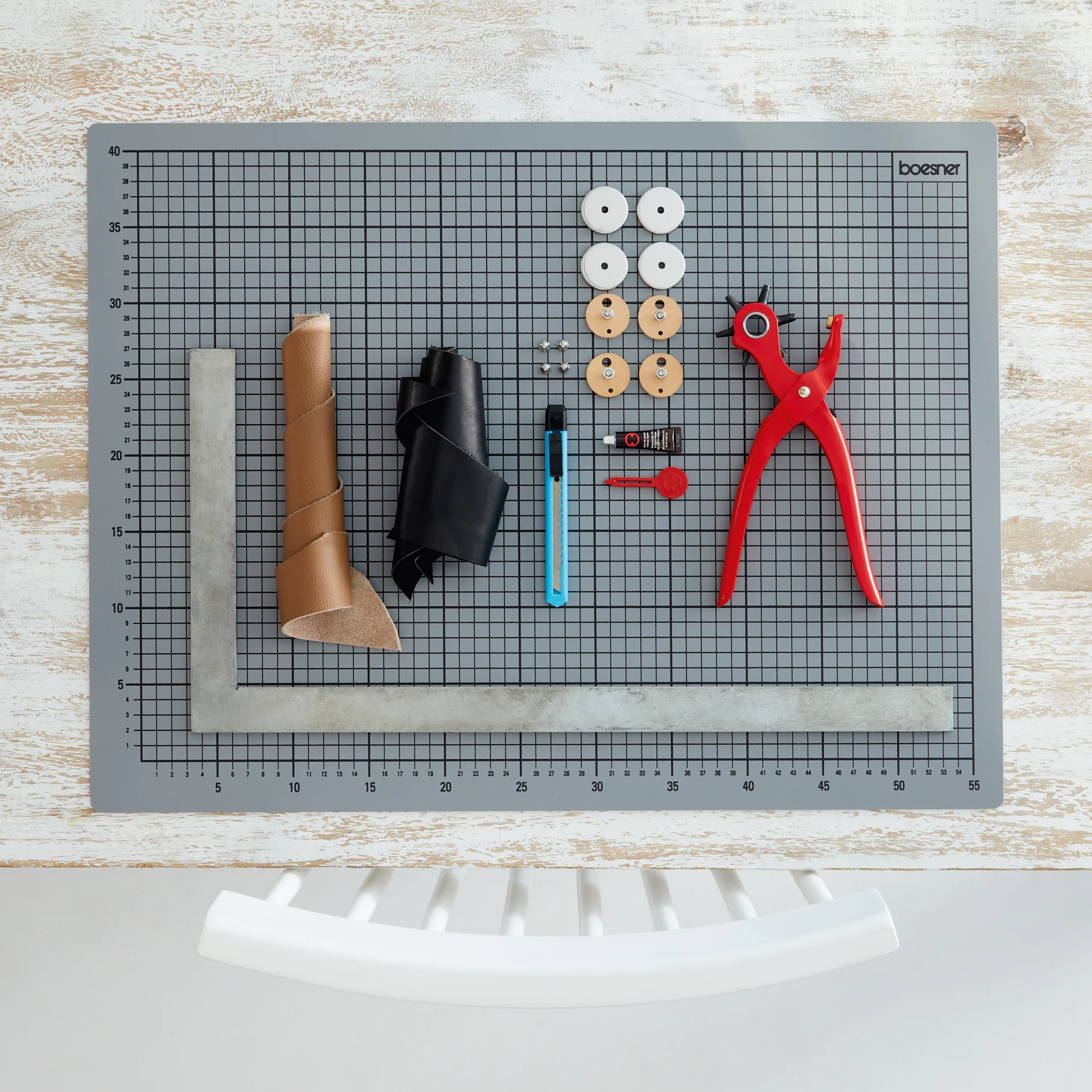 Collect all items and let's start!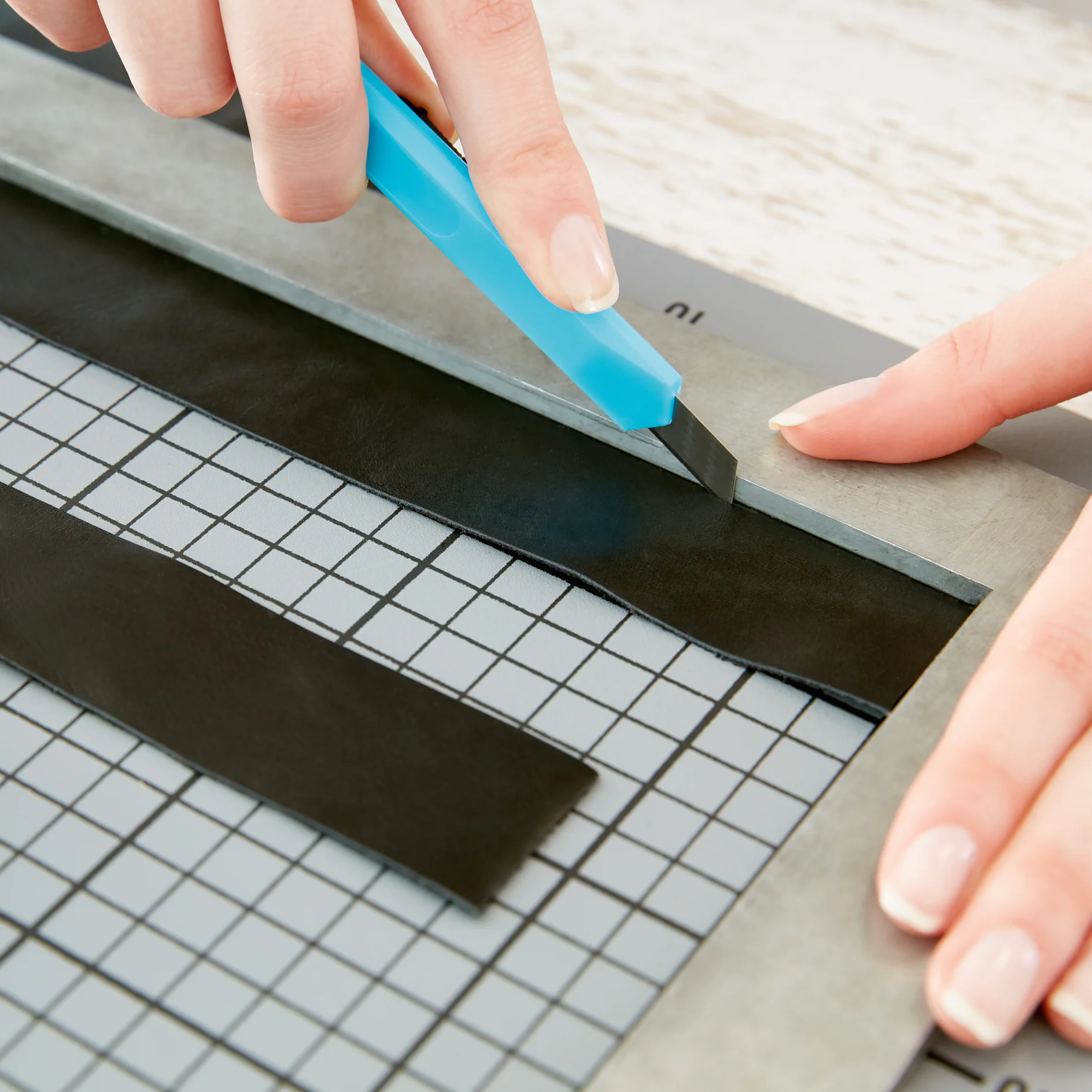 Use the cutter and the steel ruler to cut four strips (3 cm wide and 50 cm long) from the leather scraps.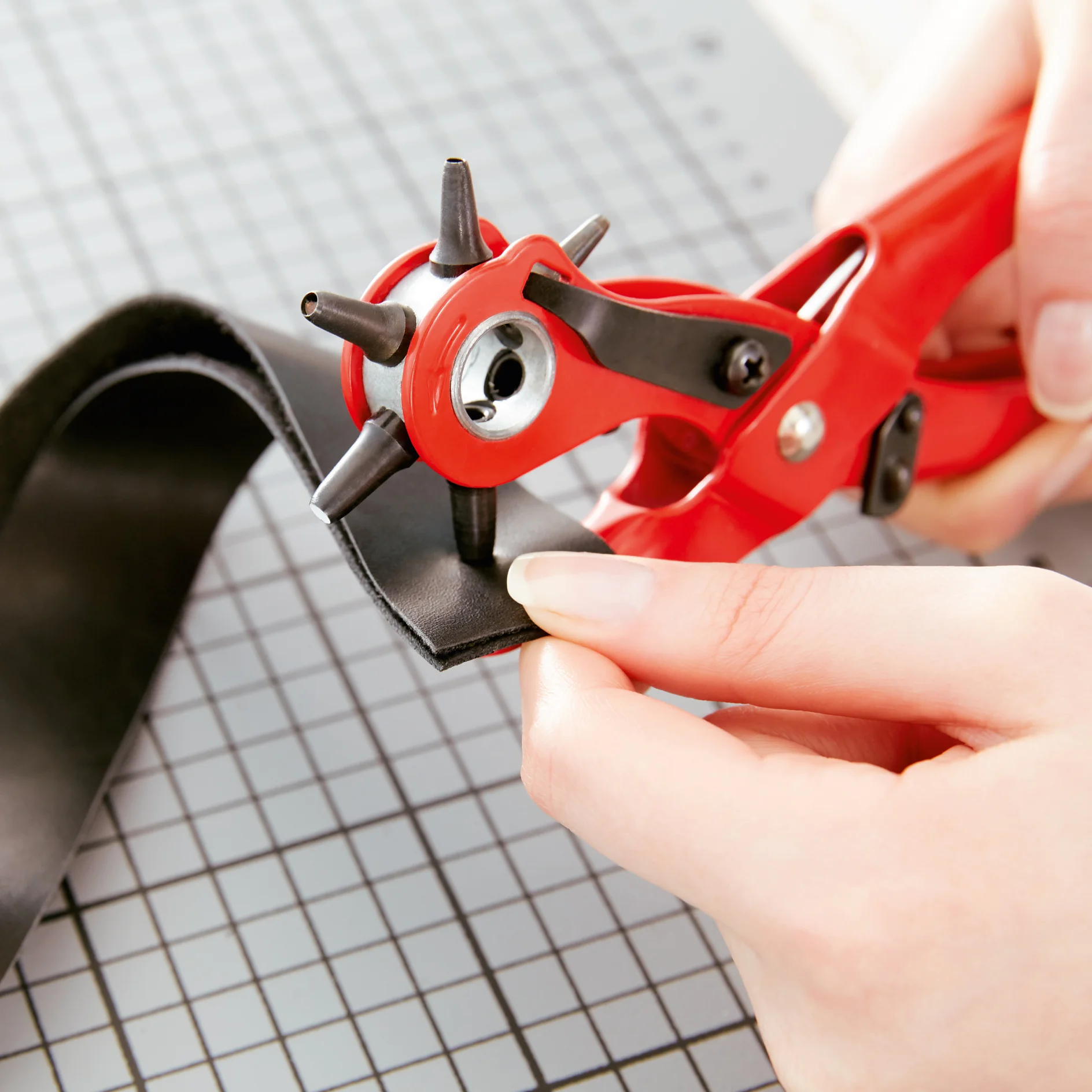 With the punch pliers, punch a hole into the upper and lower narrow side of each leather strip, approx. 2 cm from the edge.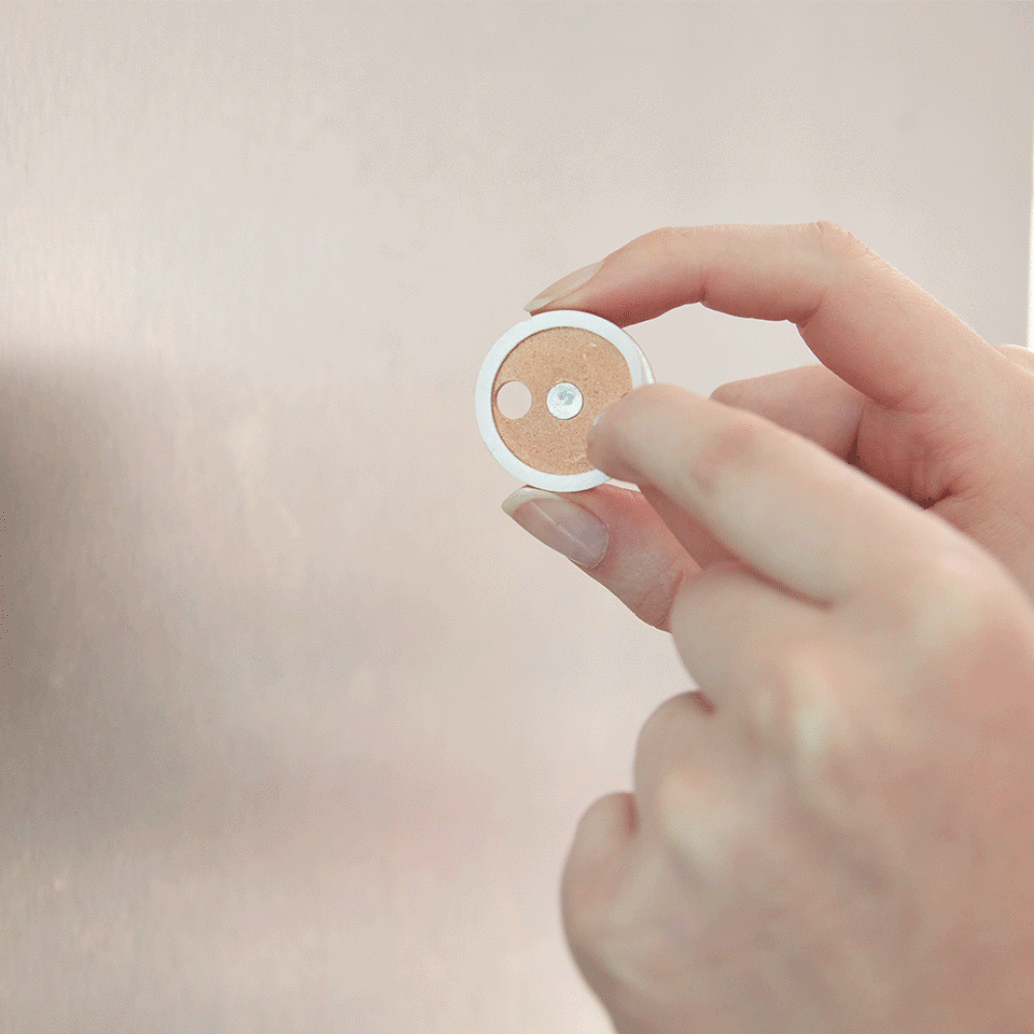 For each leather loop, attach an adhesive screw to the wall according to the instructions on the packaging, and allow to dry overnight.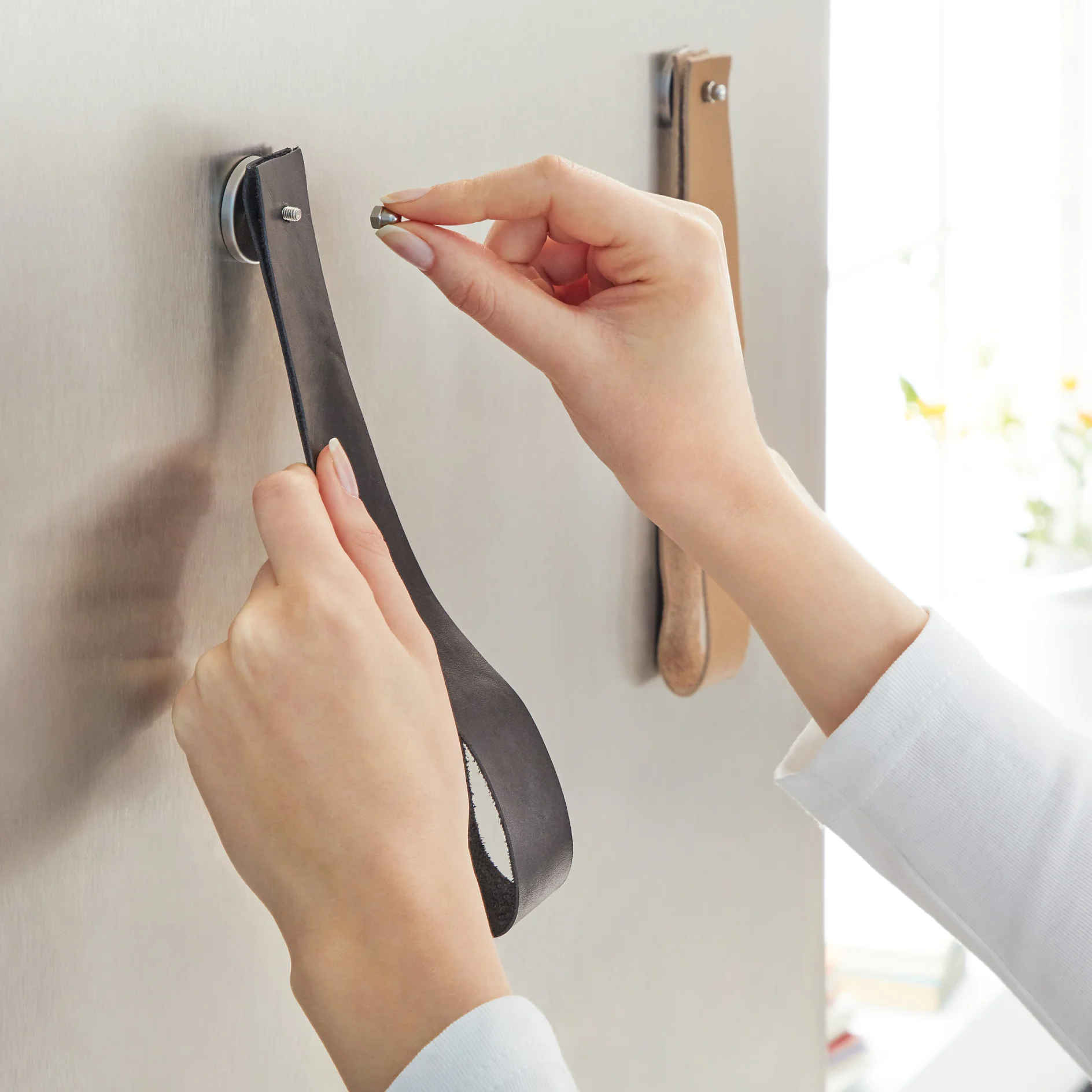 Fit the adhesive screws with the metal covers and fix them with the nuts. Double the leather strips (right side faces out) and place them on the adhesive screws. Fix the no drills wall hooks with the cap nuts.