Halloween Garland
Only the brave will dare to ring at this door. Because the paper bones garland says: "Keep Out" and is sprayed with (fake) blood – Find out how to make your own scary Halloween paper crafts ...
Level of difficulty
Leisurely inspiration
We need:
Stencil "bones", watercolor paper
black watercolor paint
brush
pencil
scissors
ribbon
punch pliers
artificial blood spray
gauze bandages
tesa® Powerstrips Transparent Hooks Large
tesa® Easy Cover Premium Foil with masking tape
tesa® Easy Stick ecoLogo
Time: 1 hour + 3 hours drying time
This Is How We Do It: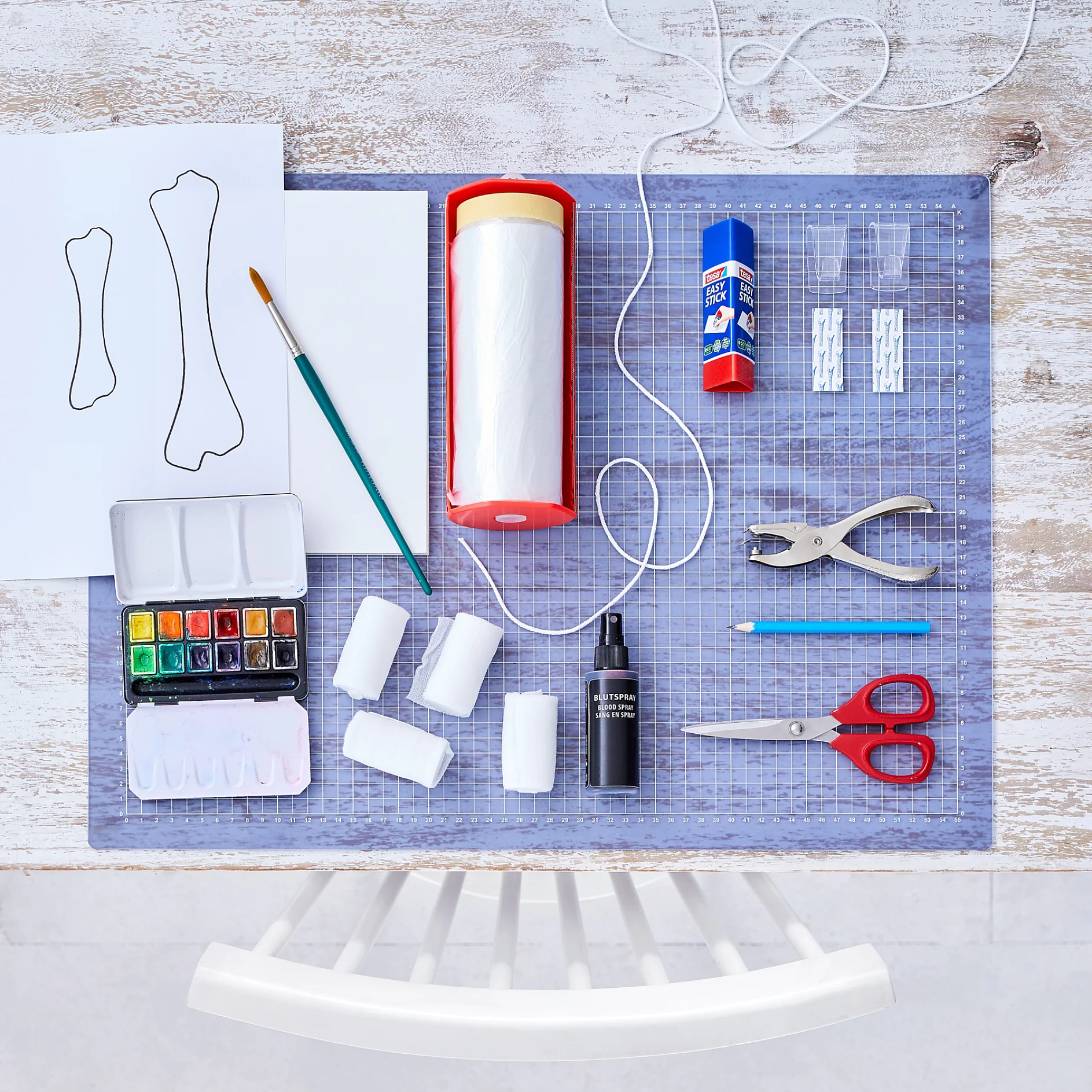 Collect all required items and let's start!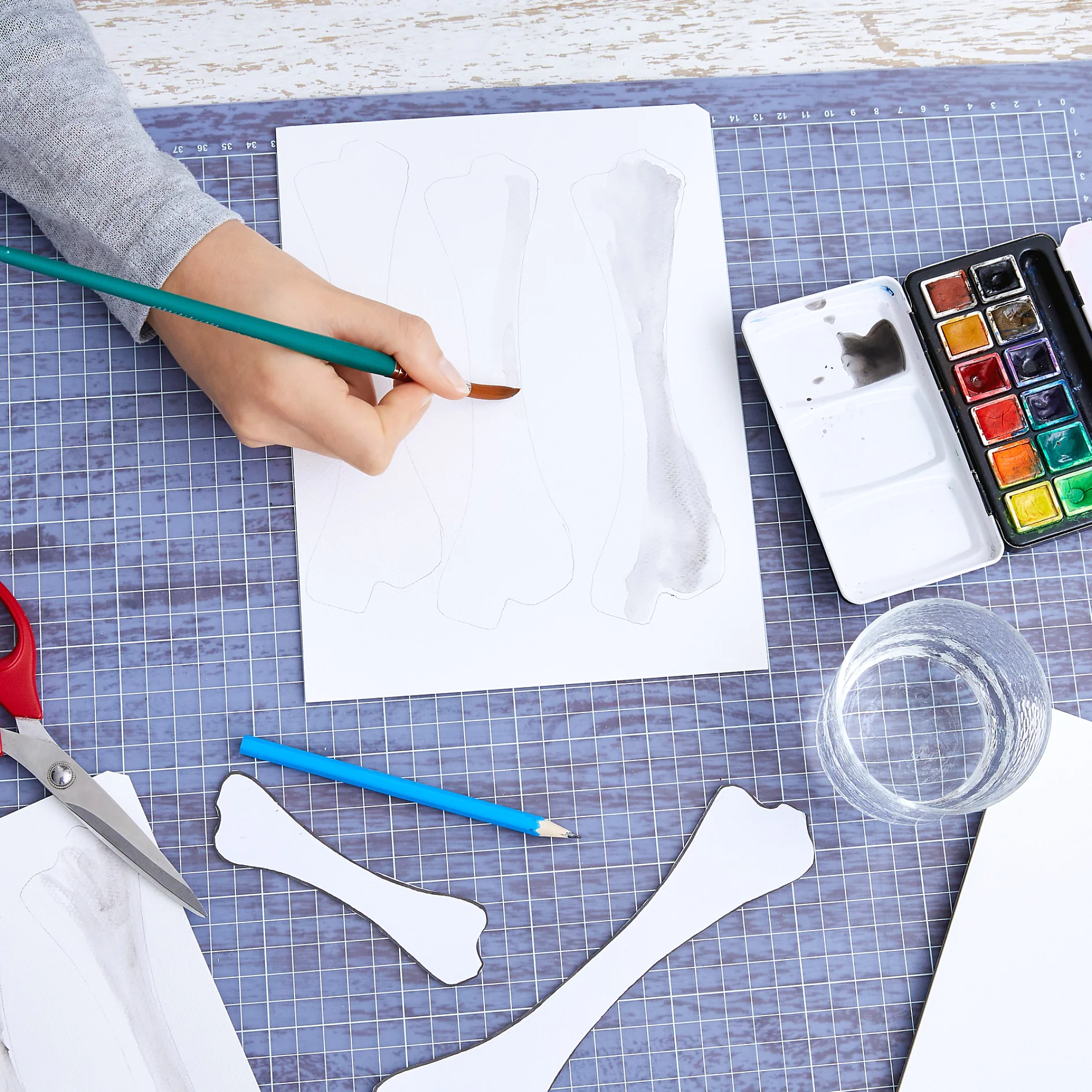 Cut out the bone stencils and transfer them to the watercolor paper using a pencil: 12 x large, 12 x small. Shade the paper bones gray with heavily diluted black watercolor and let them dry. If the paper curls, simply iron it with low heat and without steam.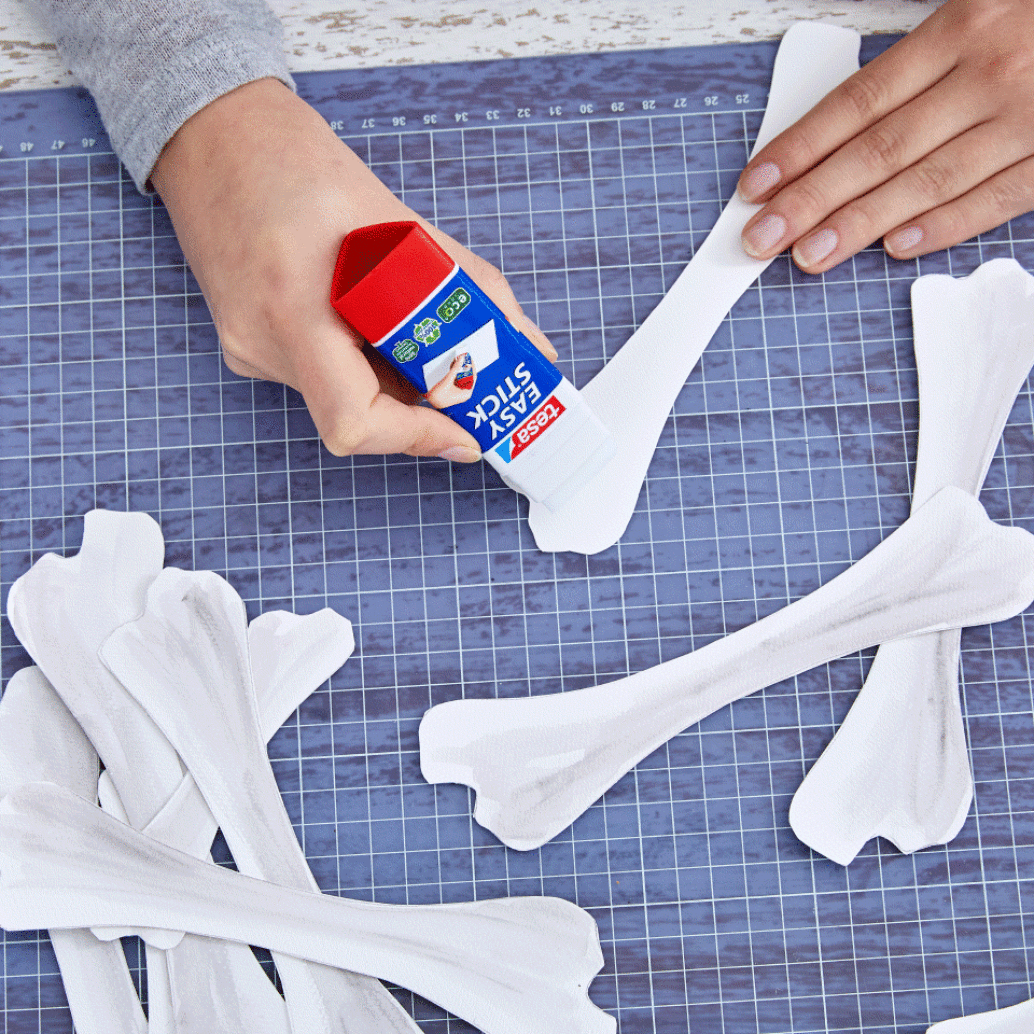 Cut out the bones and glue them together forming the letters "KEEP OUT" using the Easy Stick.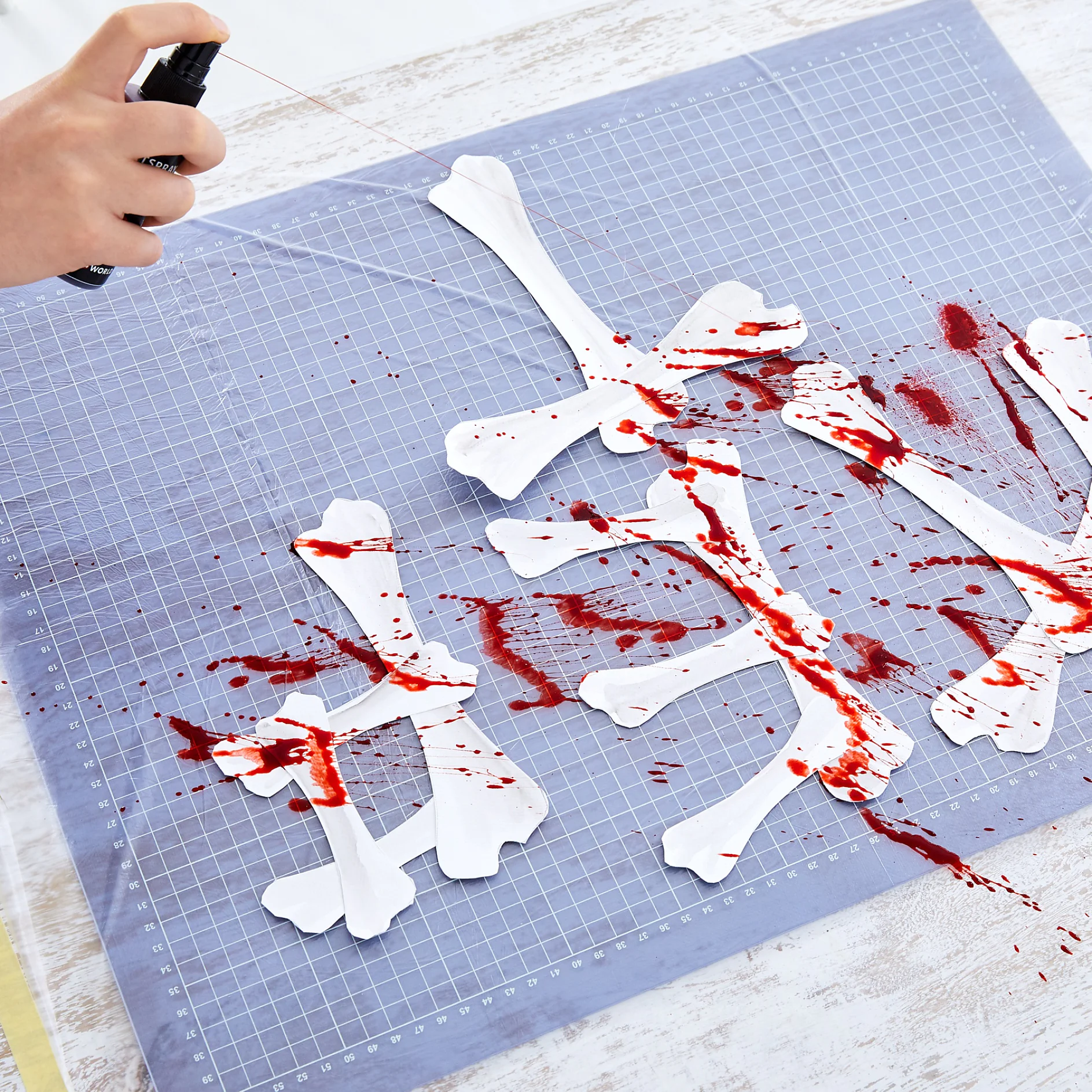 Mask the work surface with the foil and sprinkle the letters with artificial blood. Allow to dry.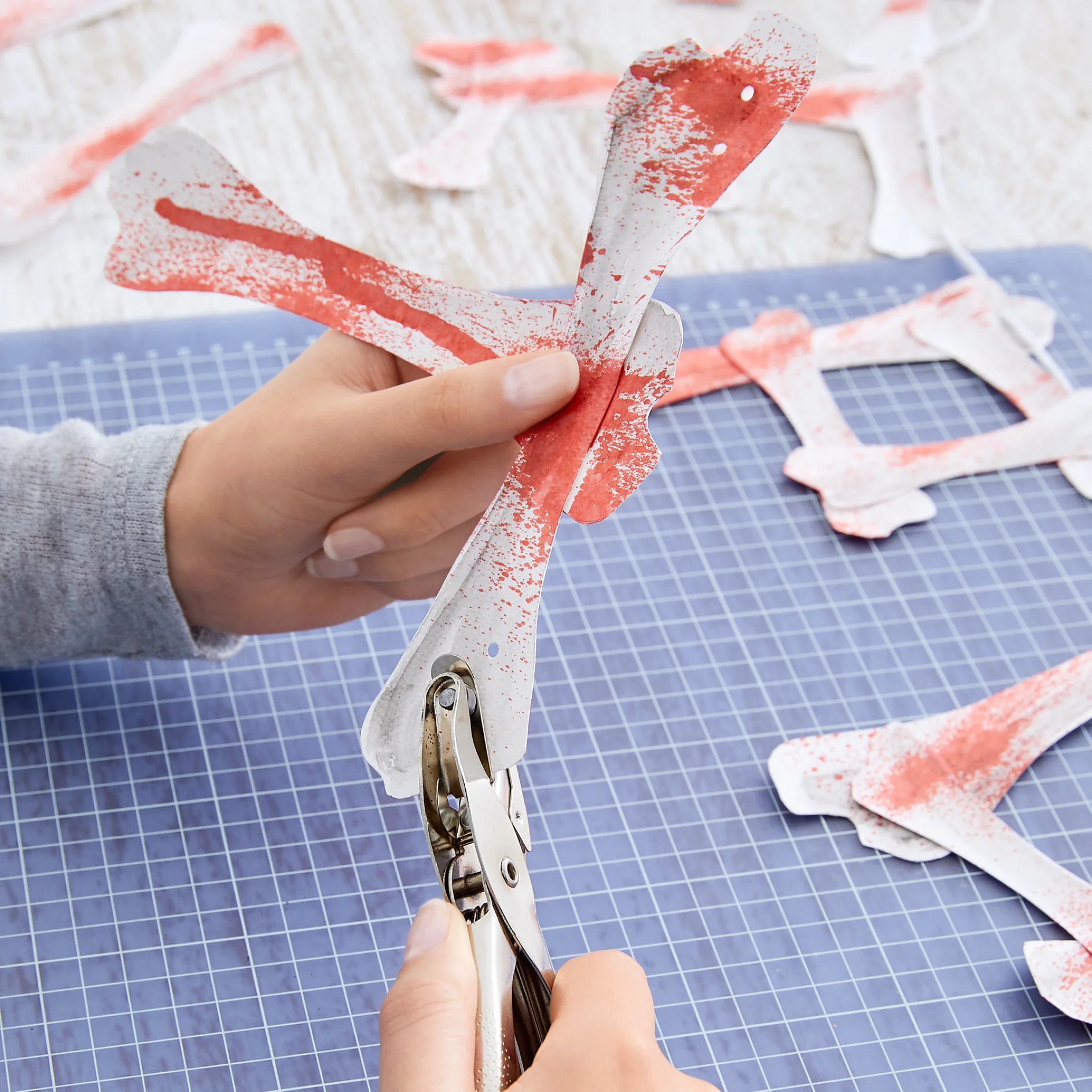 Punch holes through the top part of the letters and thread them onto the ribbon.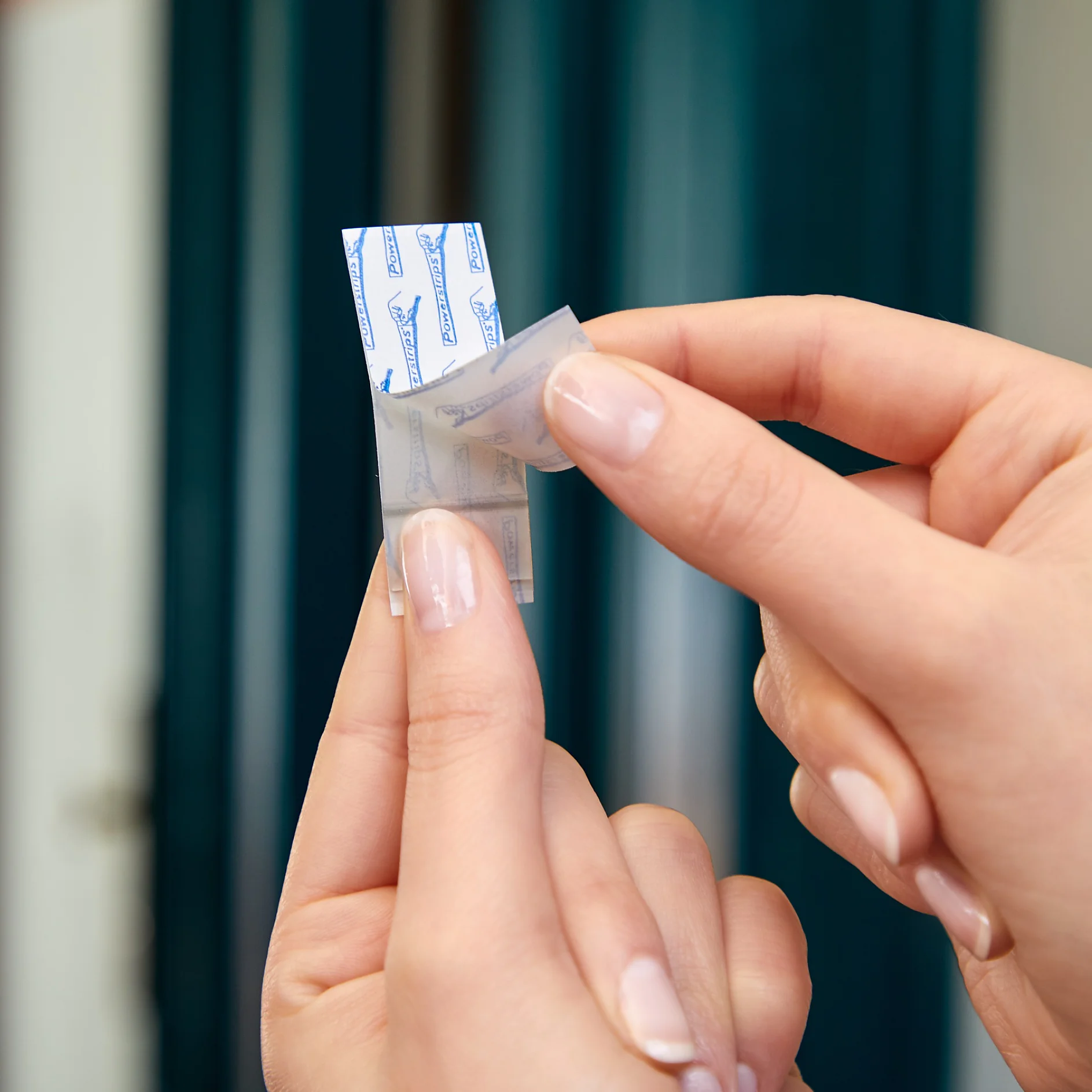 Clean the wall from any dust. Peel-off a Powerstrip and remove the protective film on one side.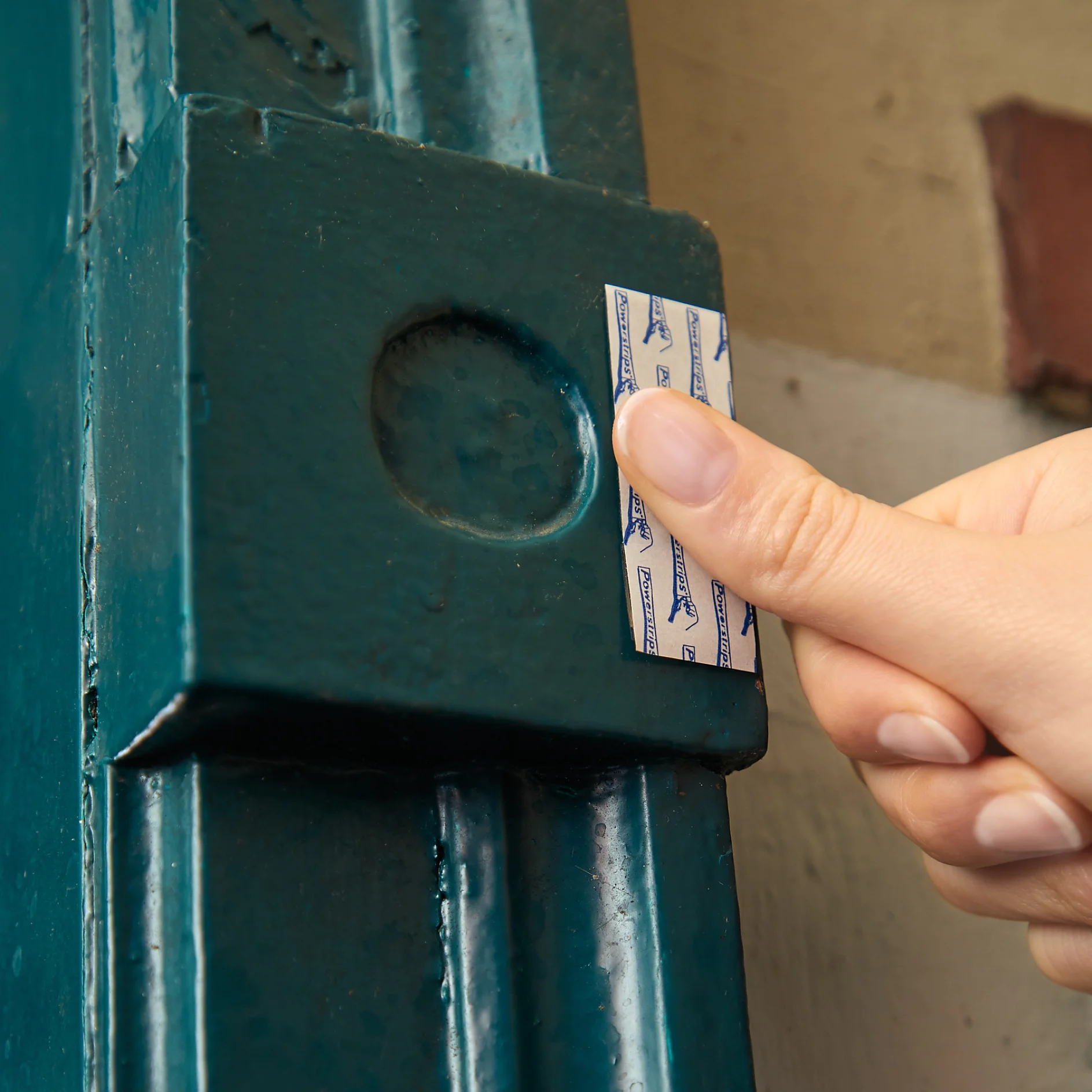 Place the Powerstrip on the desired spot on the wall and press firmly on different parts for at least five seconds.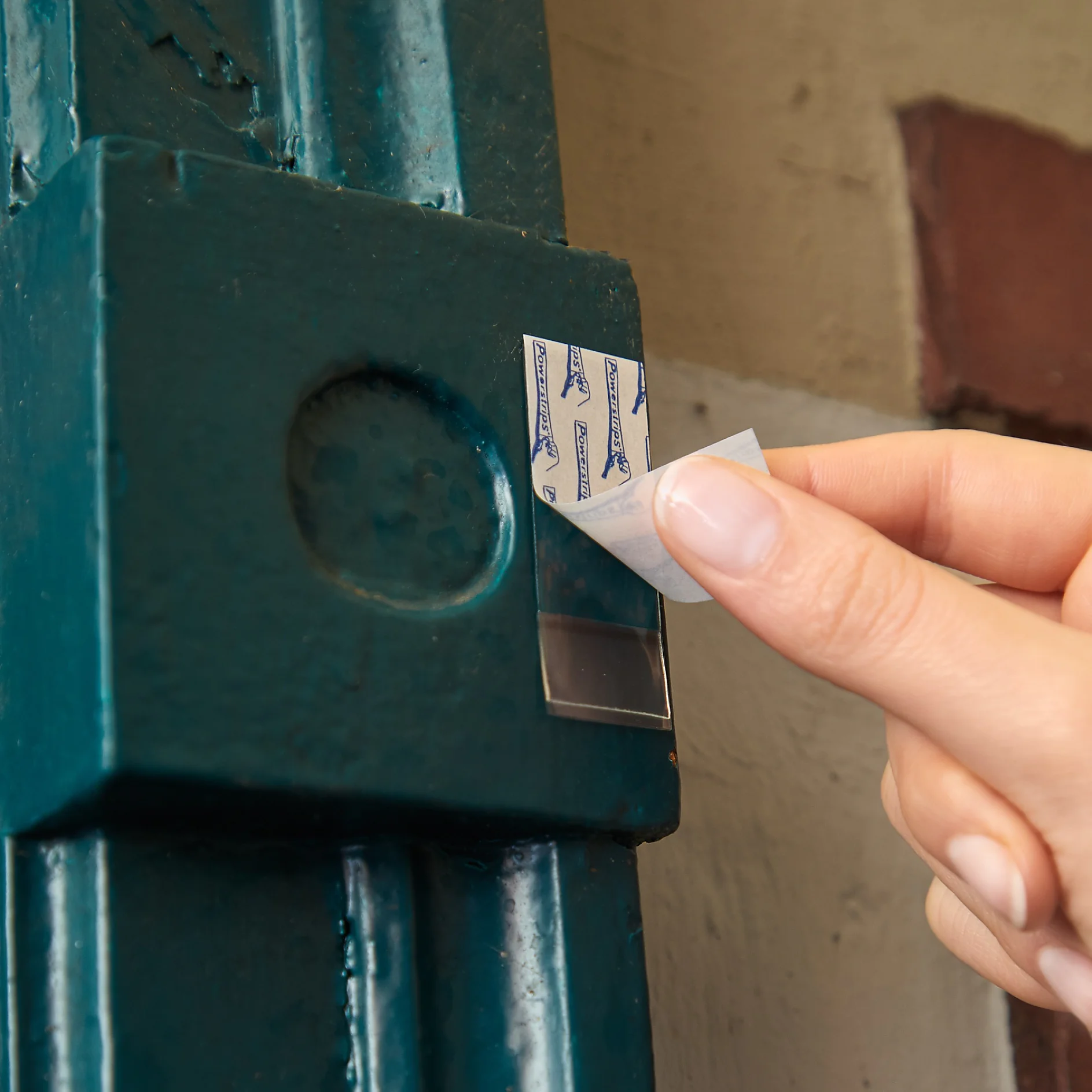 Remove the second protective film.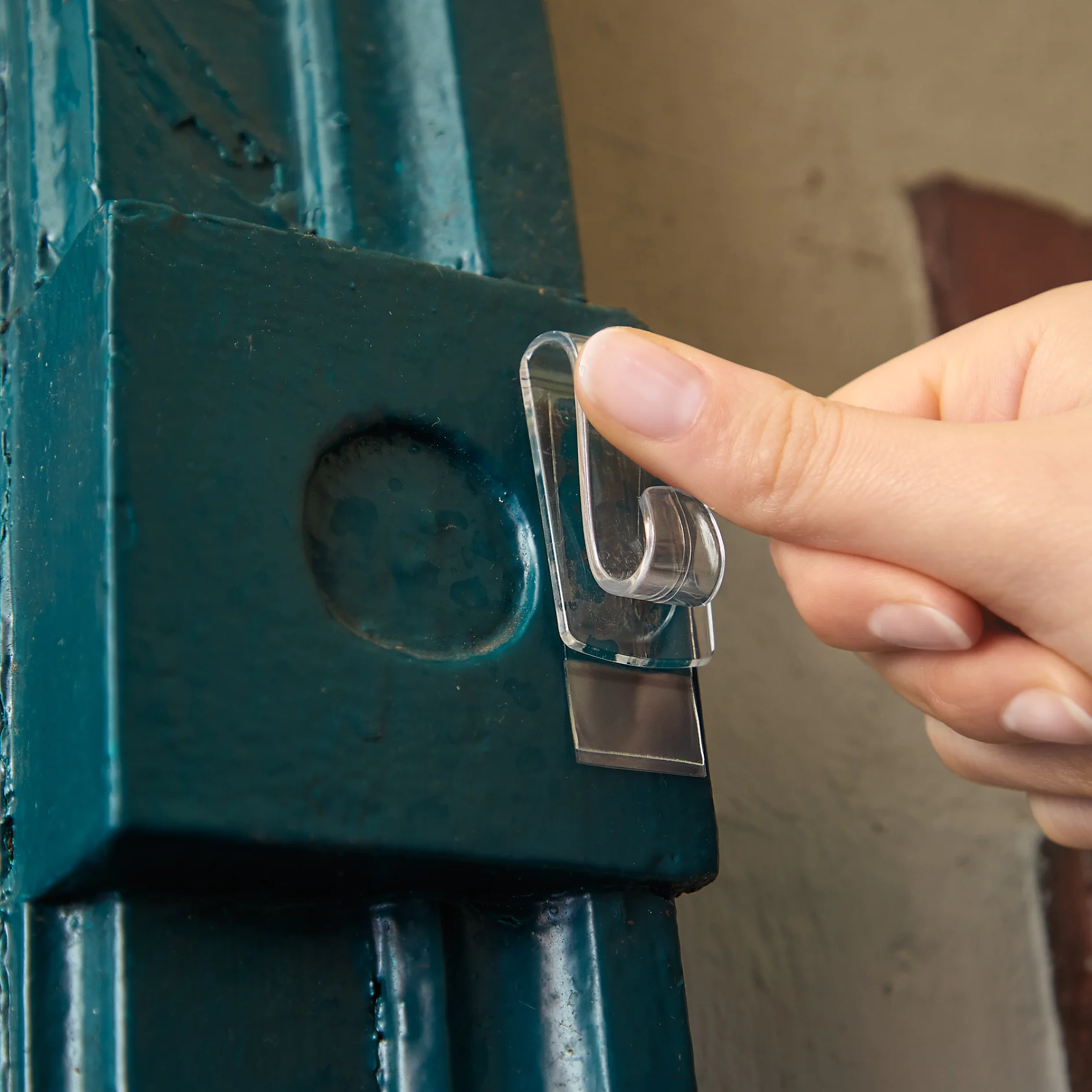 Place the hook on the Powerstrip and press firmly for at least five seconds.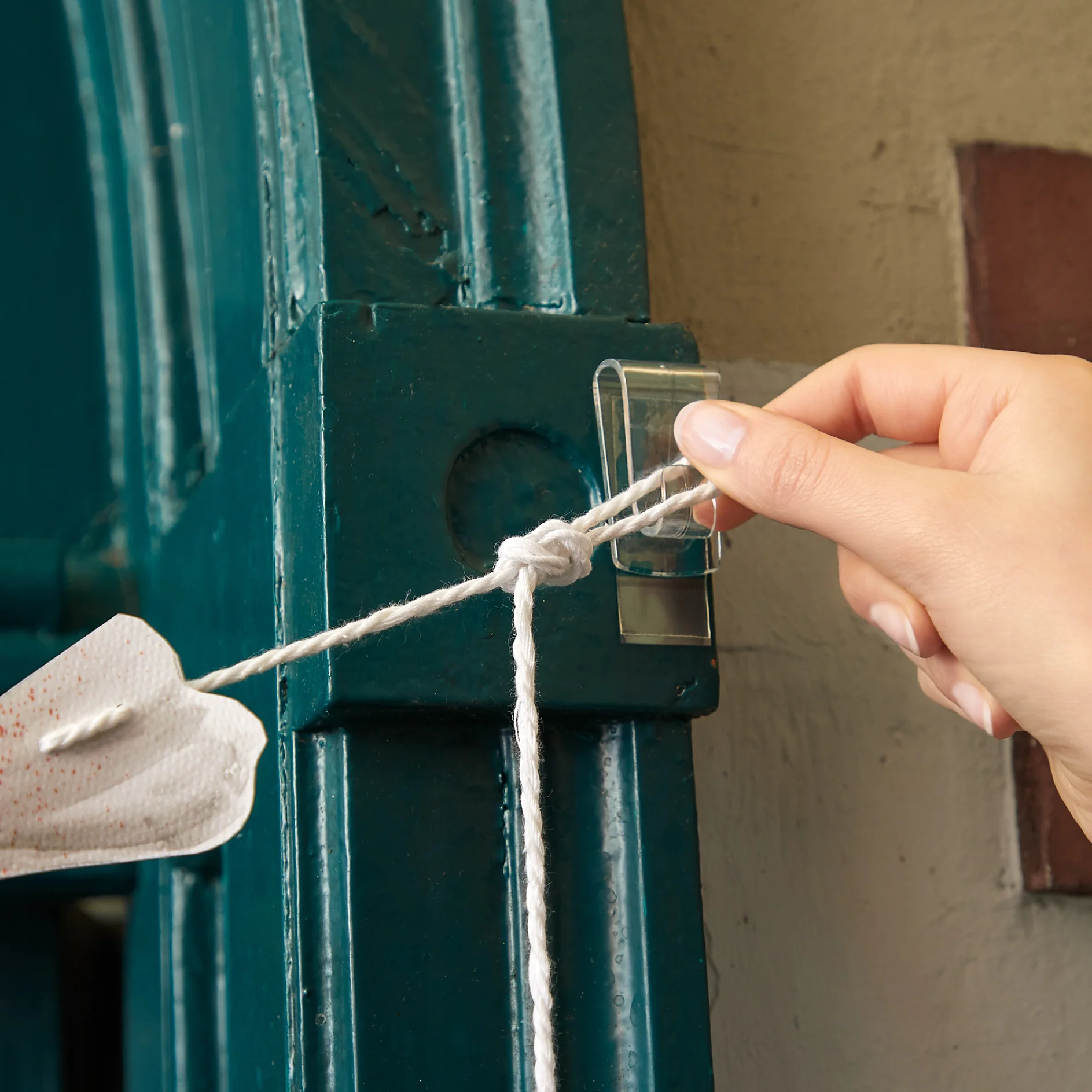 Hang the paper garland on the hooks.