Geometric mobile from straws
Home decor for baby rooms: The geometric mobile made from straws is fixed with the removable adhesive hooks tesa Powerstrips® Transparent DECO Hooks Large. Perfect for decorating ideas!
Level of difficulty
Leisurely inspiration
Requirements
Metal ring for lampshades Ø 30 cm (craft supplies)
ribbon - 3 mm wide (per element 1.5 m + 3 m, depending on the ceiling height)
paper straws
small wooden beads Ø 12 mm
ruler
scissors
long needle 
tesa Powerstrips® Transparent DECO Hooks Large
Steps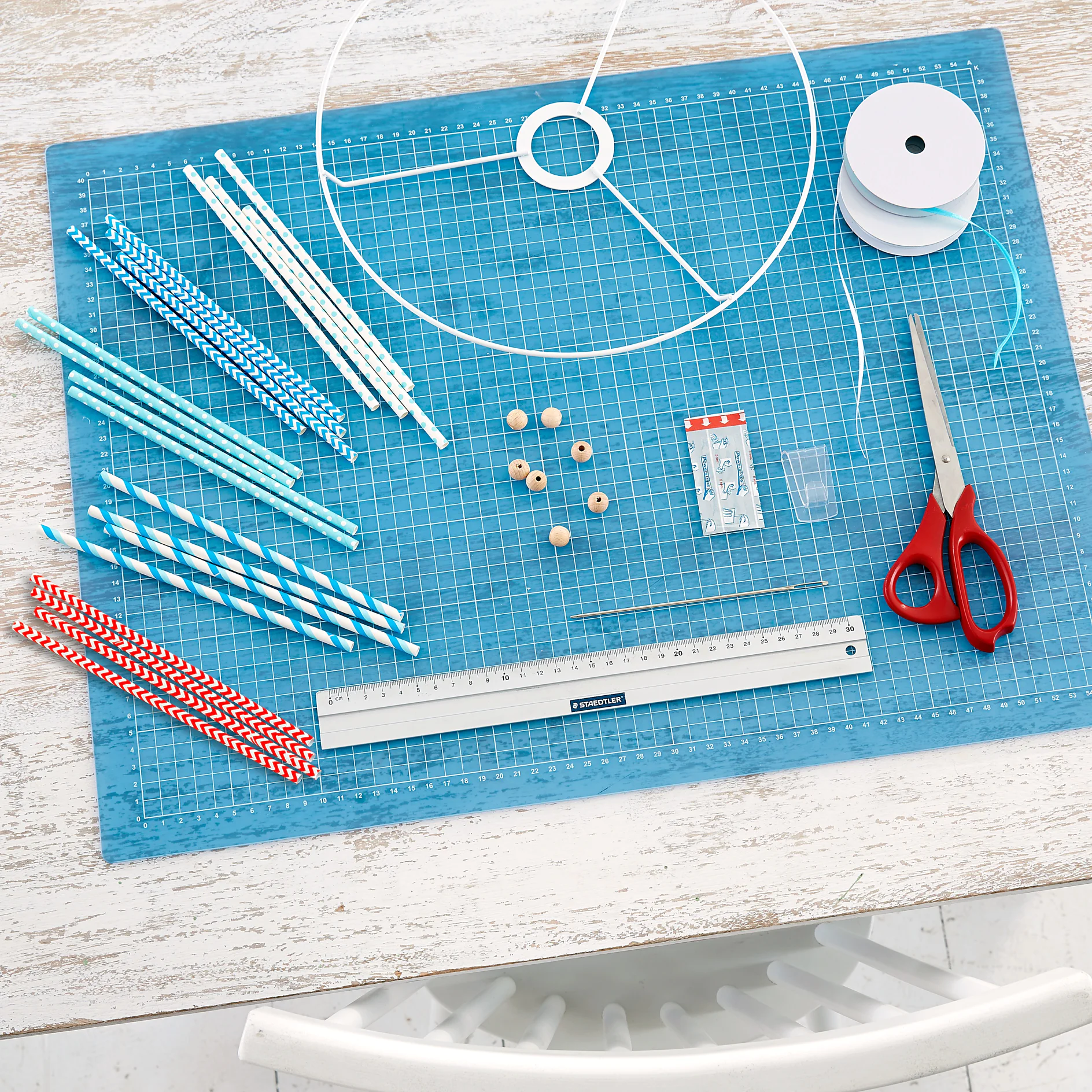 Collect all required items and let's start!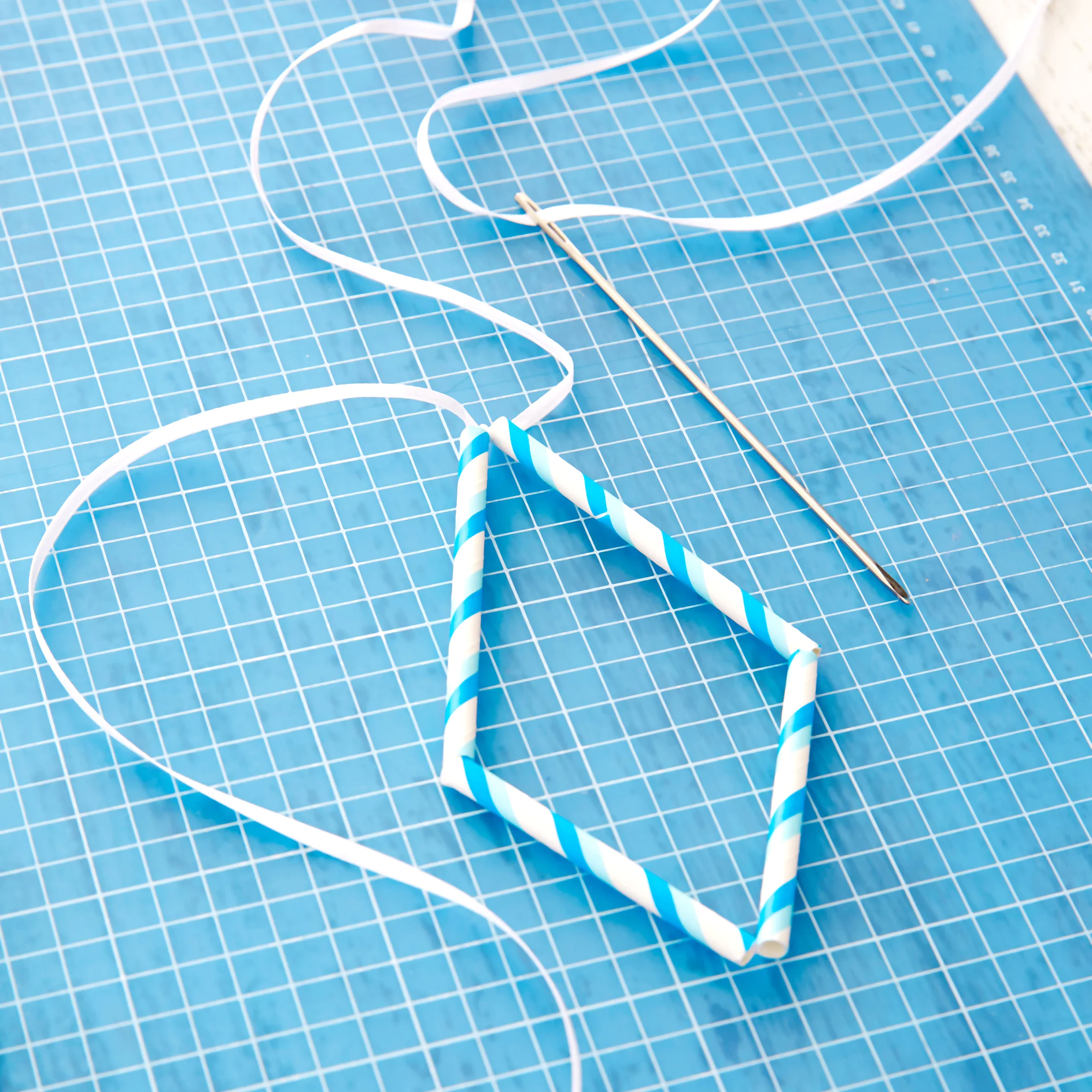 First, cut the straws: per element, three pieces of 9 cm and six of 7 cm length.
Then, cut 1.5 m from the ribbon and thread it through the needle. Now thread the straw pieces as follows: one long, two short, one long. Tie the ribbon on top, taking into account a piece of approximately 30 cm for hanging.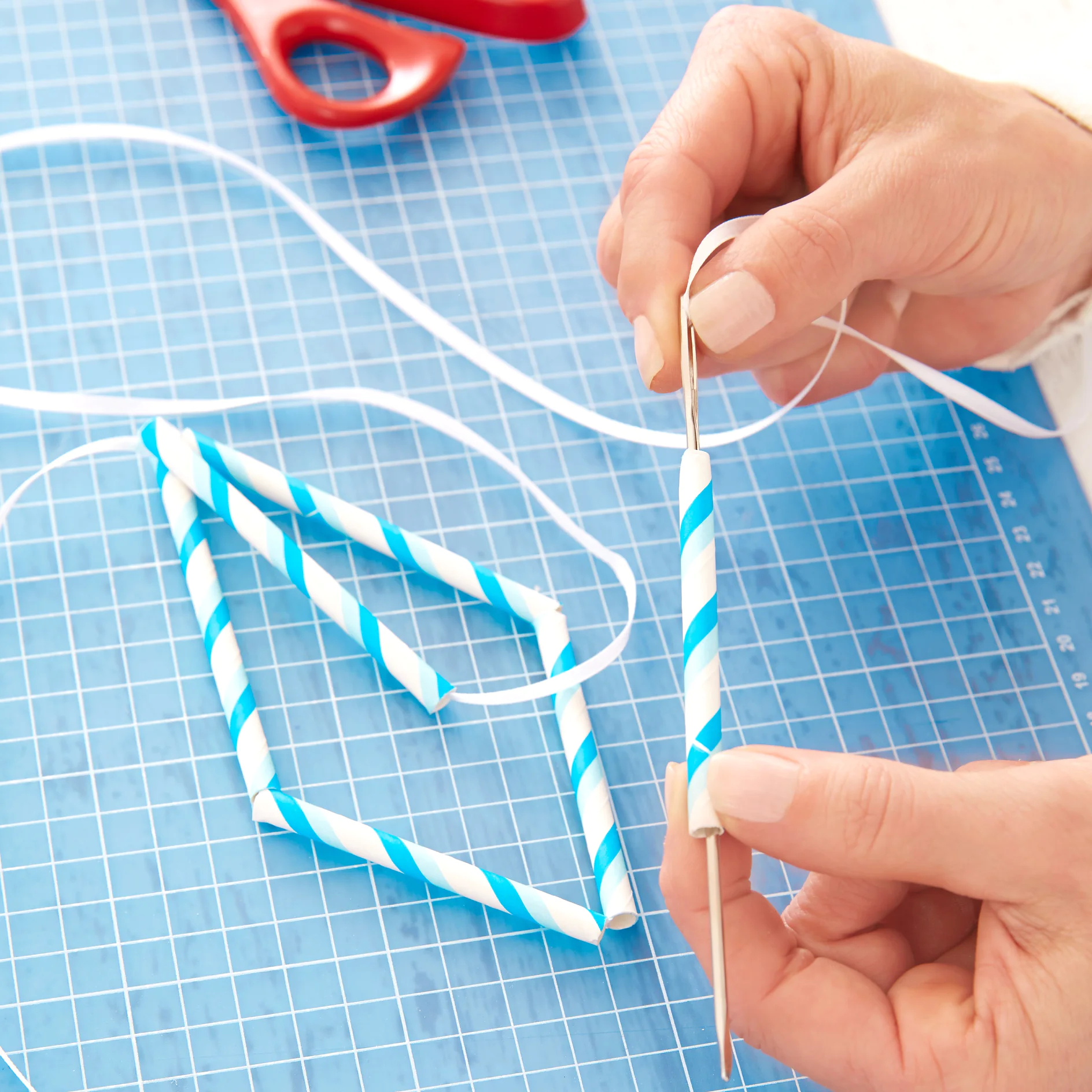 Now thread one long and one short piece. Tie the ribbon on the bottom end. Thread a wooden bead on the ribbon.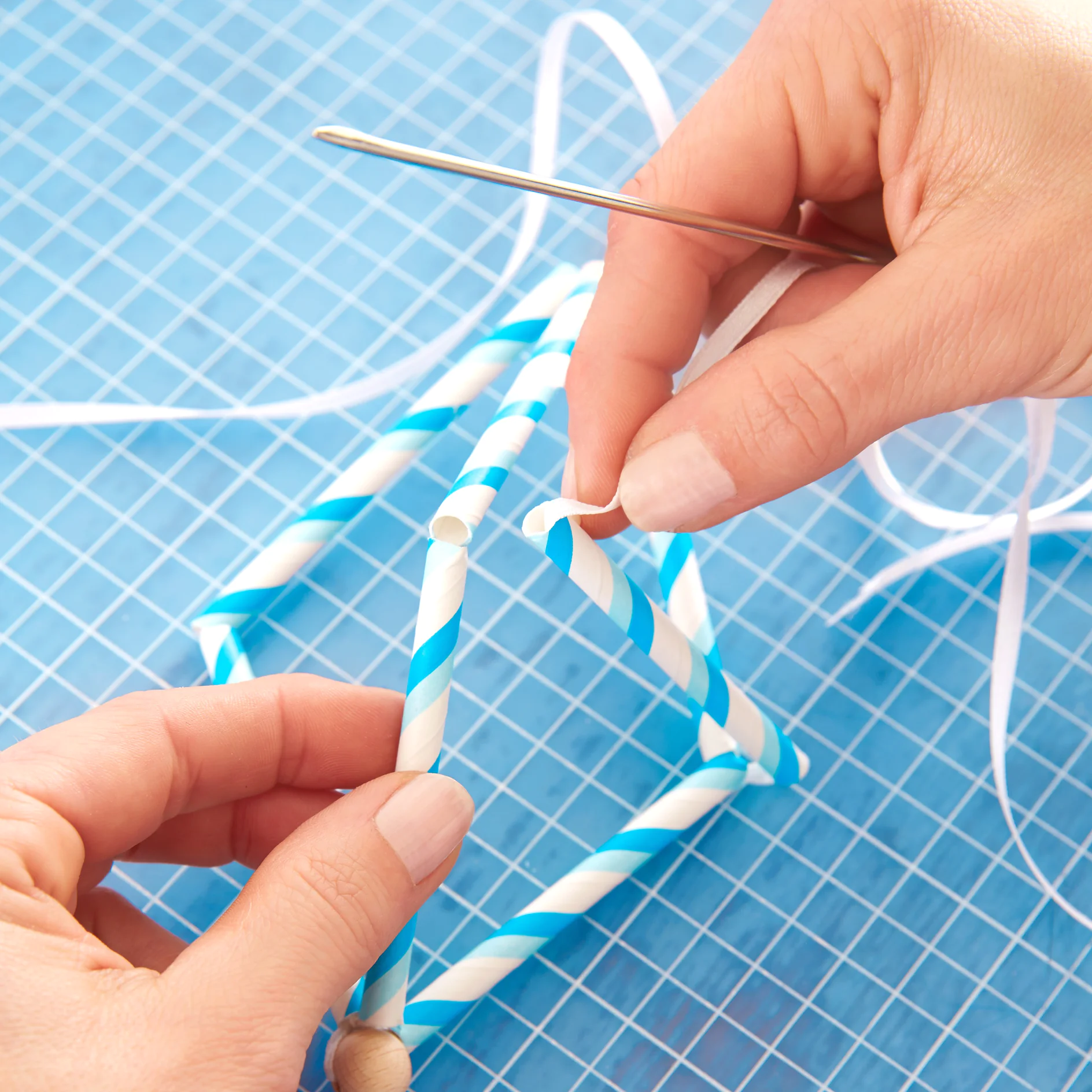 Now pull the needle through a short piece up to the middle. Take on a new short piece and thread it crosswise to the next element. Tie the ribbon between the pieces.
Thread the next crosspiece and tie in the middle. Repeat the process with the last piece.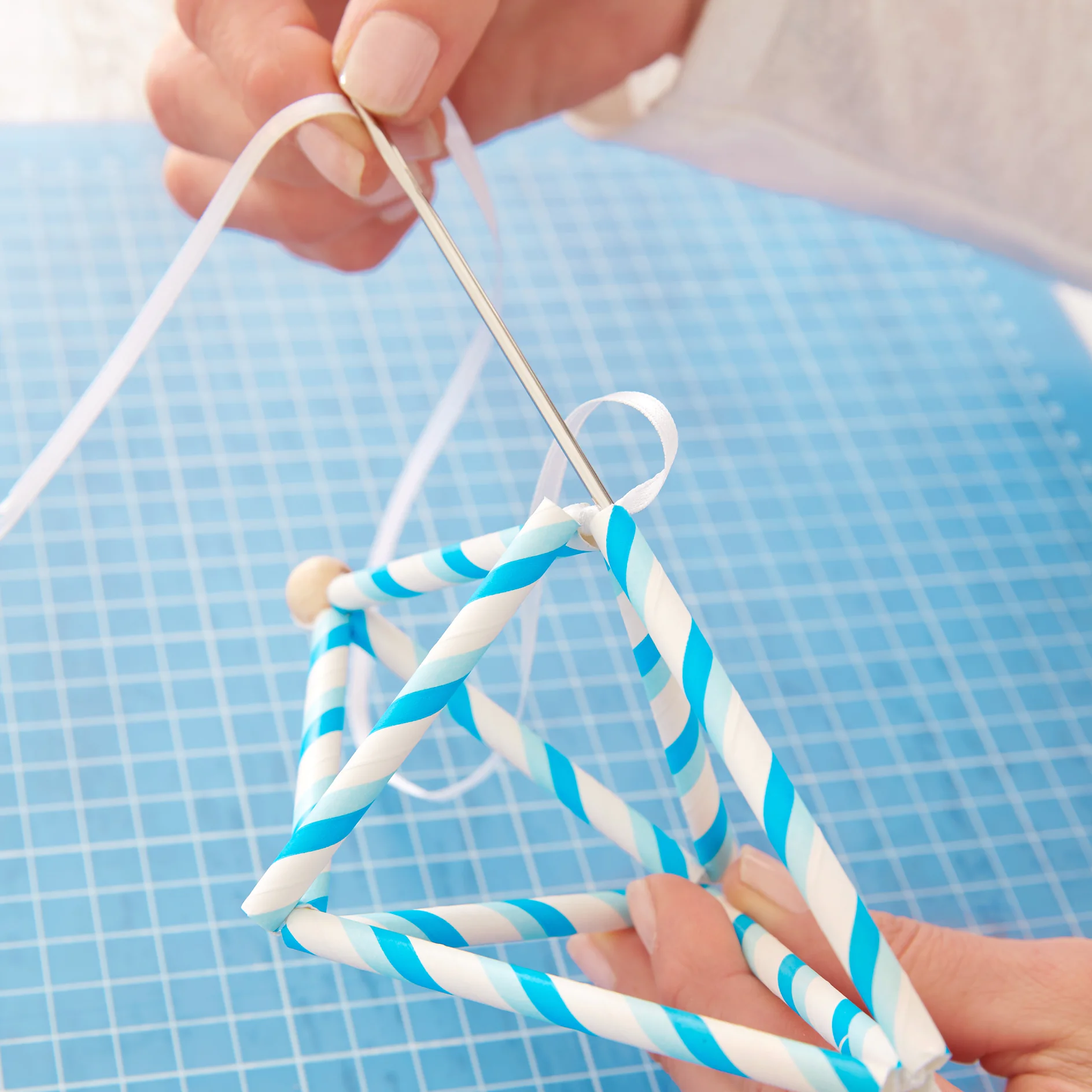 Now run the needle through a long part up to the top.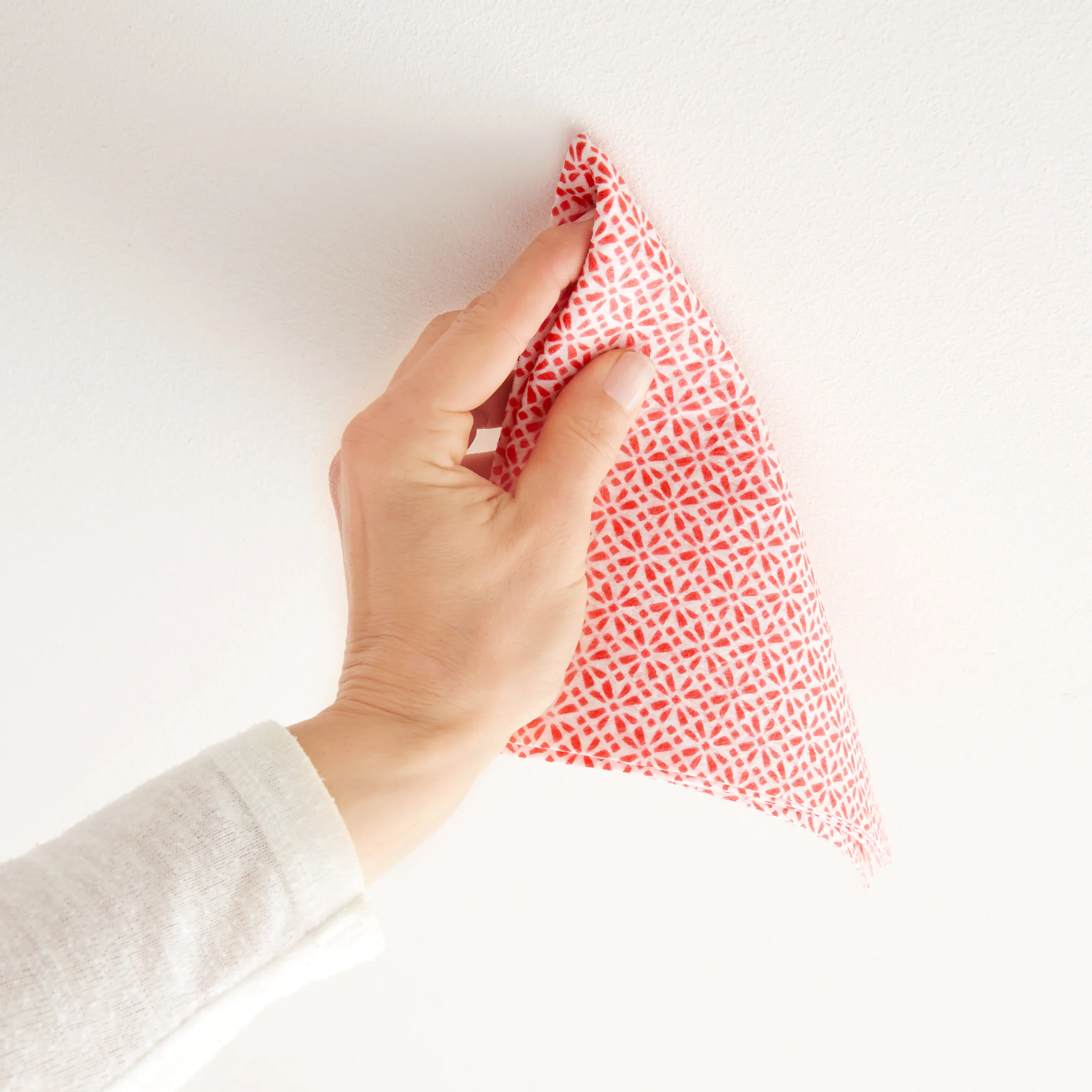 Before applying the Powerstrip®, clean and dust the surface thoroughly. Remove one protective film from the Powerstrip®. Firmly press the Powerstrip® at least five seconds on the desired spot on the ceiling. Do not remove the protective film on the latch. Then, remove the second protective film.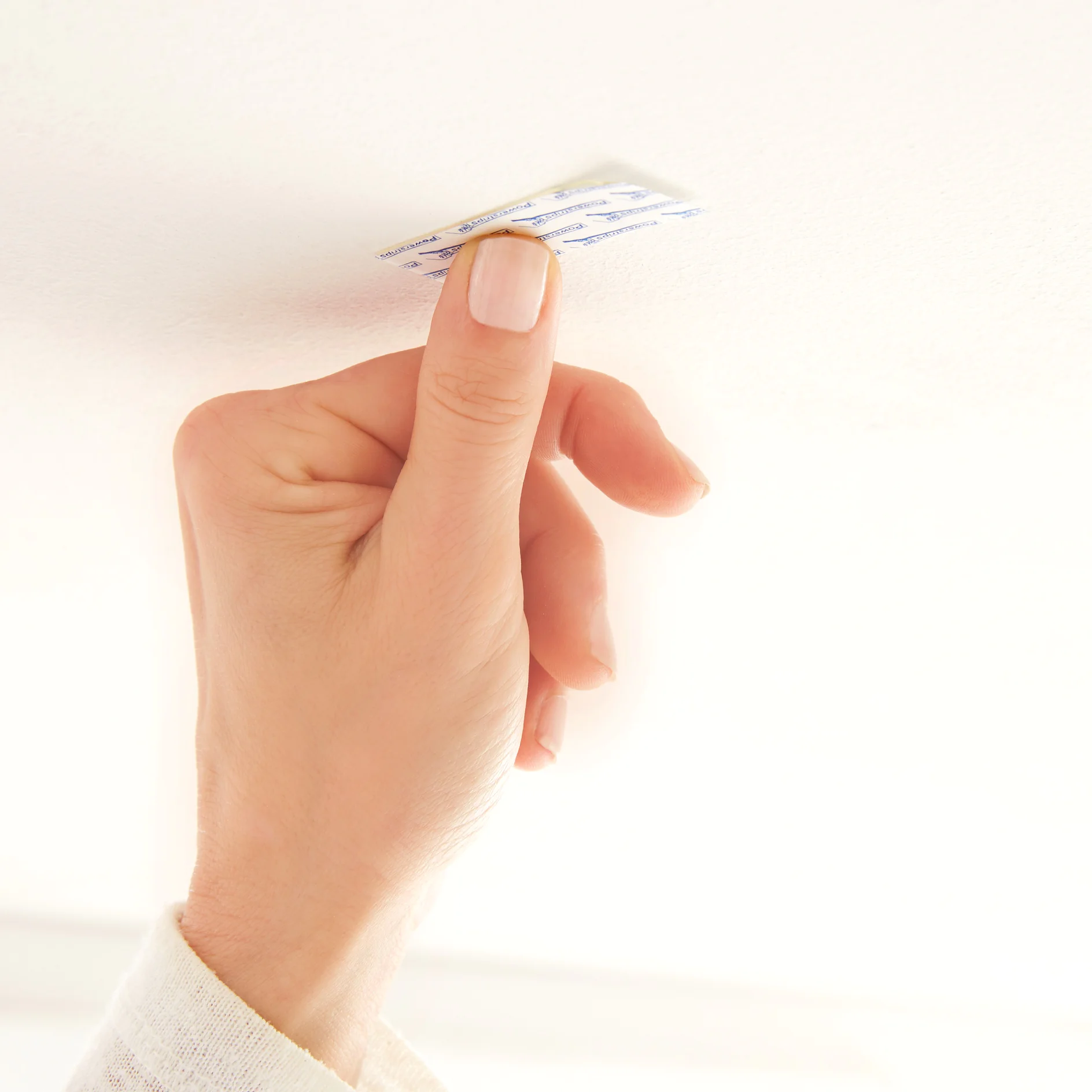 Place the hook on the Powerstrip®, right above the line, and press firmly for at least five seconds. Do not press on the latch.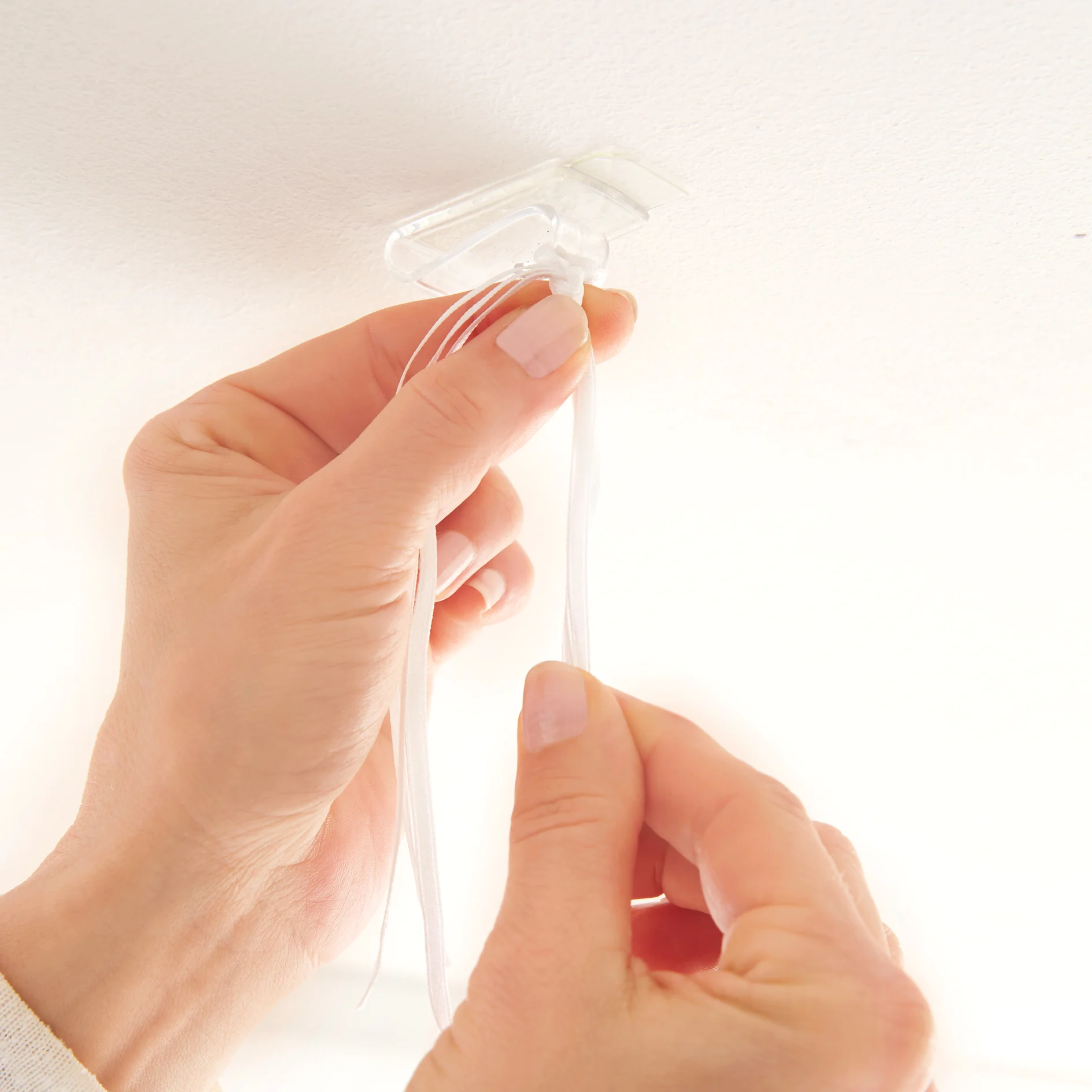 Cut three pieces of ribbon: The length depends on the ceiling height and the desired height of the mobile. They are knotted at regular intervals on the metal ring. Tie all three ribbons together, at a distance of 30 cm from the ring.
Mount the mobile to the ceiling hook.
Tie the elements in different heights to the metal ring. Check out our other room decor ideas!