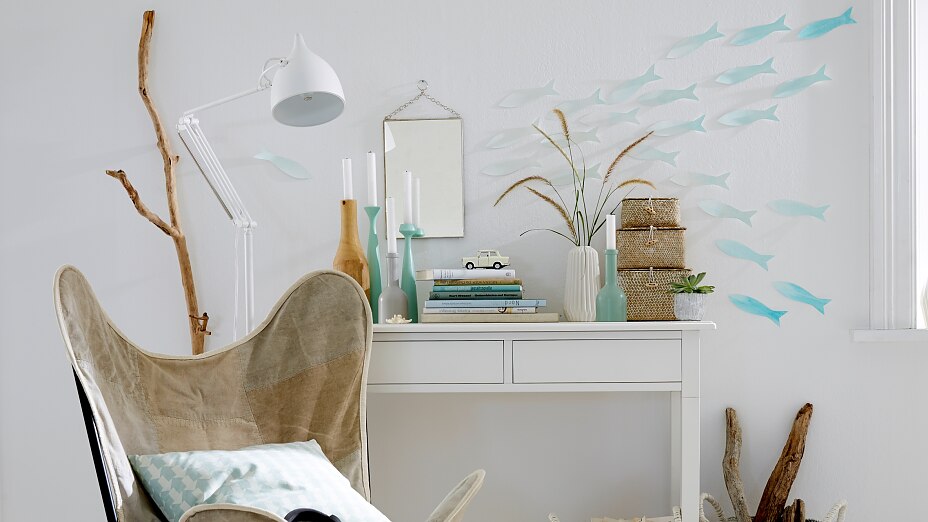 Even if the sea is far away, you may still enjoy the magic of the underwater world: Simple stick paper fish to the wall and dive in!
---
---
We need:
Watercolor paper
turquoise watercolor paint
watercolor brush
water
fish template
thick paper for the stencil
scissors
pencil
01
Collect all items and let's start!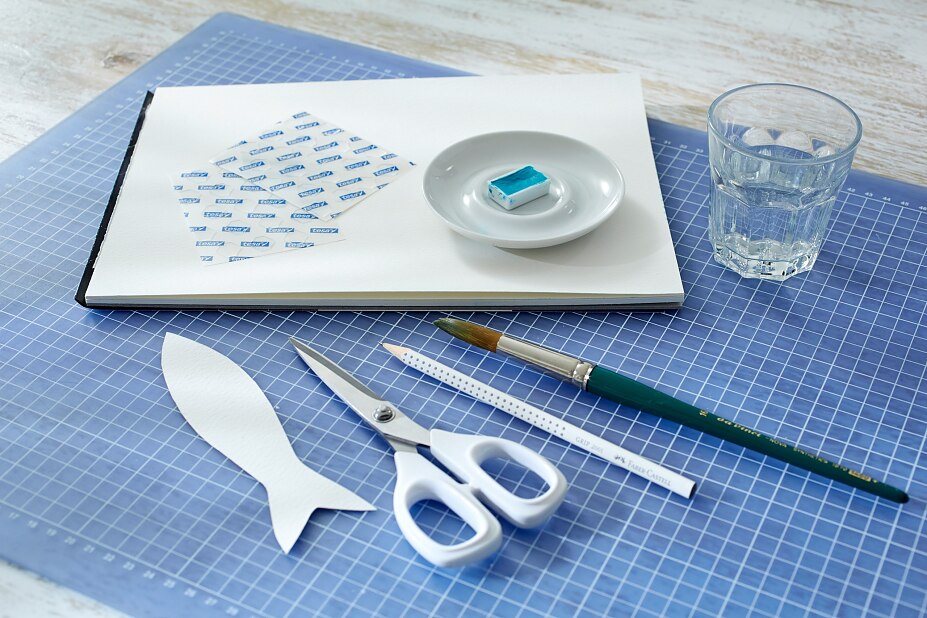 02
Moisten the watercolor paper with water and apply the watercolor paint with a color gradient. Create several sheets with different color intensities.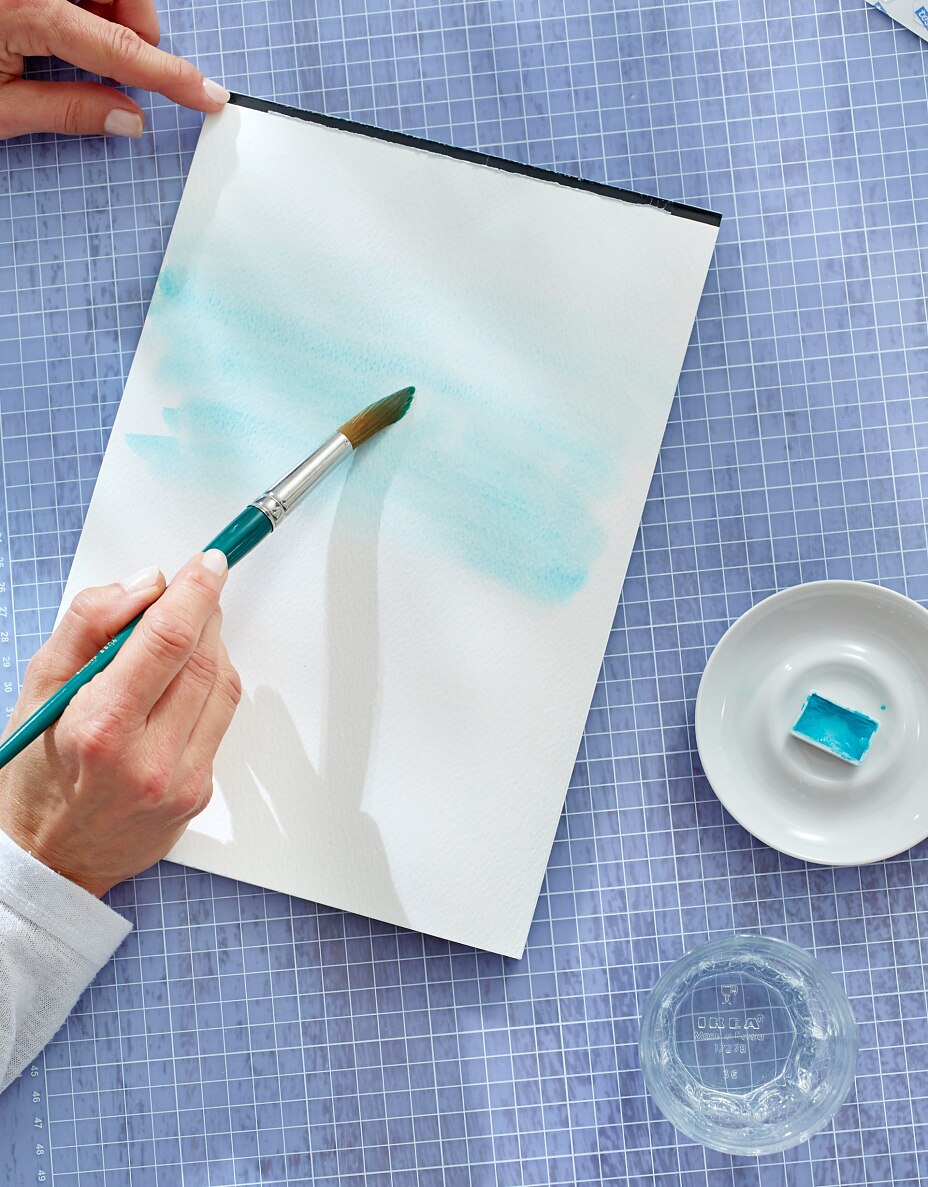 03
Using the fish template, create a stencil on the thick paper and transfer the outlines of the fish onto the colored paper with the pencil. Arrange the fish in a way that the color shades move from light to dark.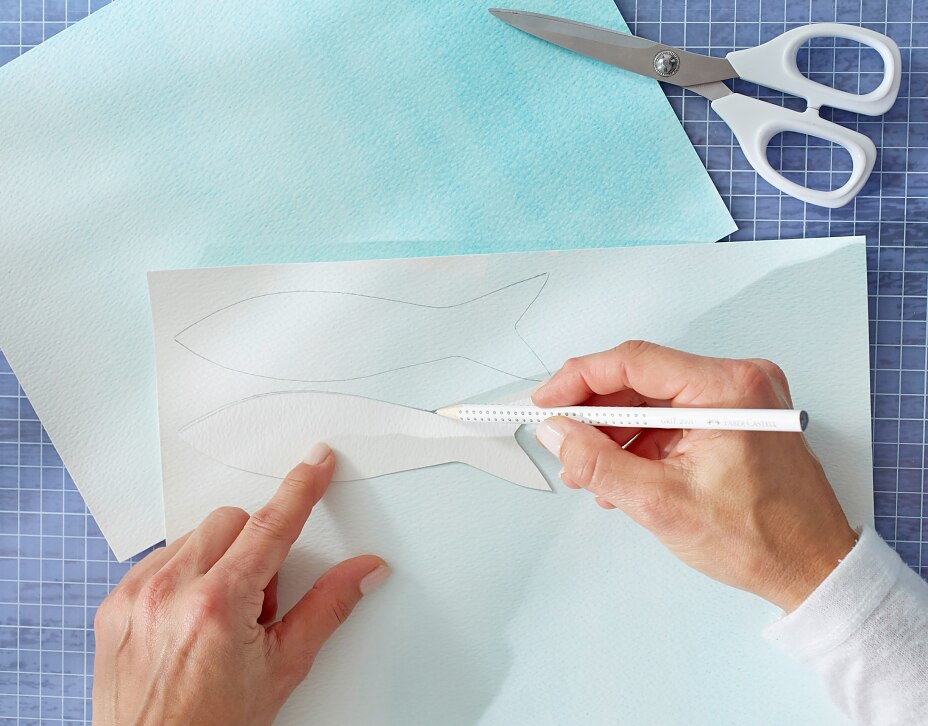 05
Remove a tesa® TACK adhesive pad from the protective film.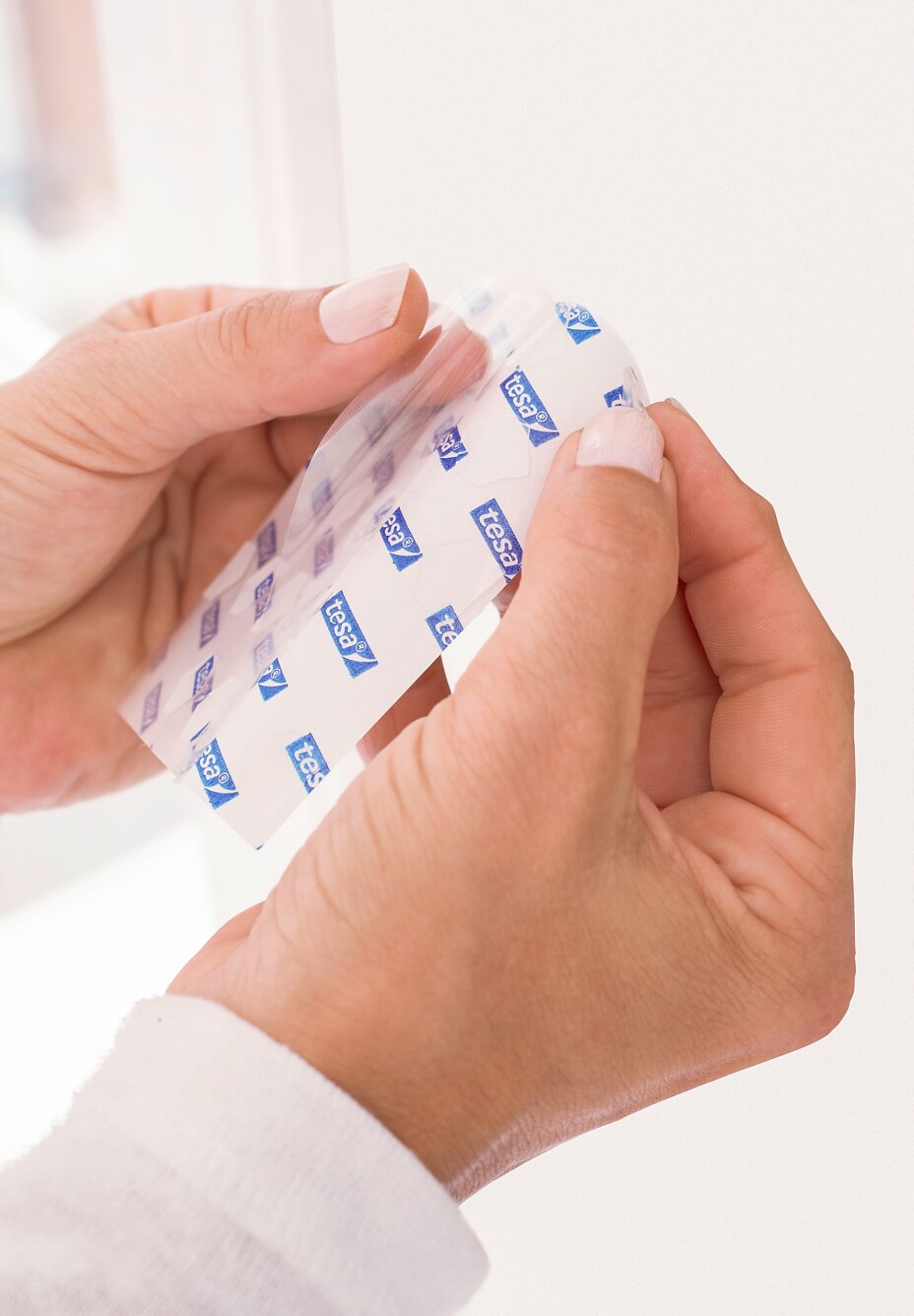 06
Apply the adhesive pad on the desired spot on the wall.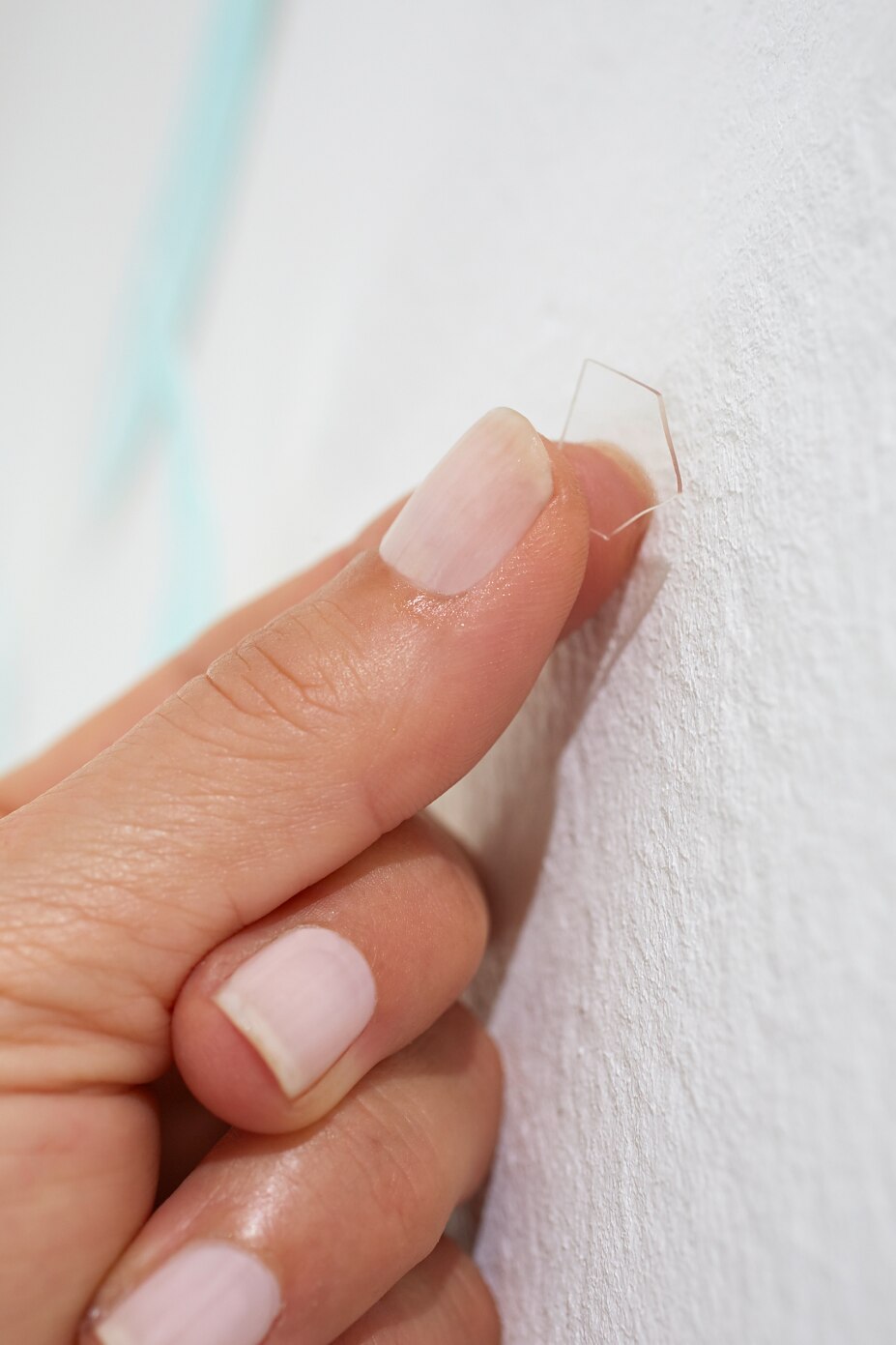 07
Press the fish on the tesa® TACK adhesive pad and fold the tail slightly upwards. Arrange the swarm in way that the center is bright and the outside darker. This creates a dynamic look.