DIY Lantern
Delicate plants and flowers not only decorate the wayside during a picnic - Pressed and dried, they also embellish candle wind protectors.
Level of difficulty
Original & quick
What we need:
Plastic cover sheets
semi-transparent matt white A4 (available, for example, in any copy shop)
3 for the large lantern
2 for the small one
pressed plants
cutter
ruler
scissors
cutting board
large and small disposable cups
tea candles
tesa extra Power® PERFECT black 25 m x 19 mm (fabric tape)
tesa® TACK Transparent Adhesive Pads
How we do it: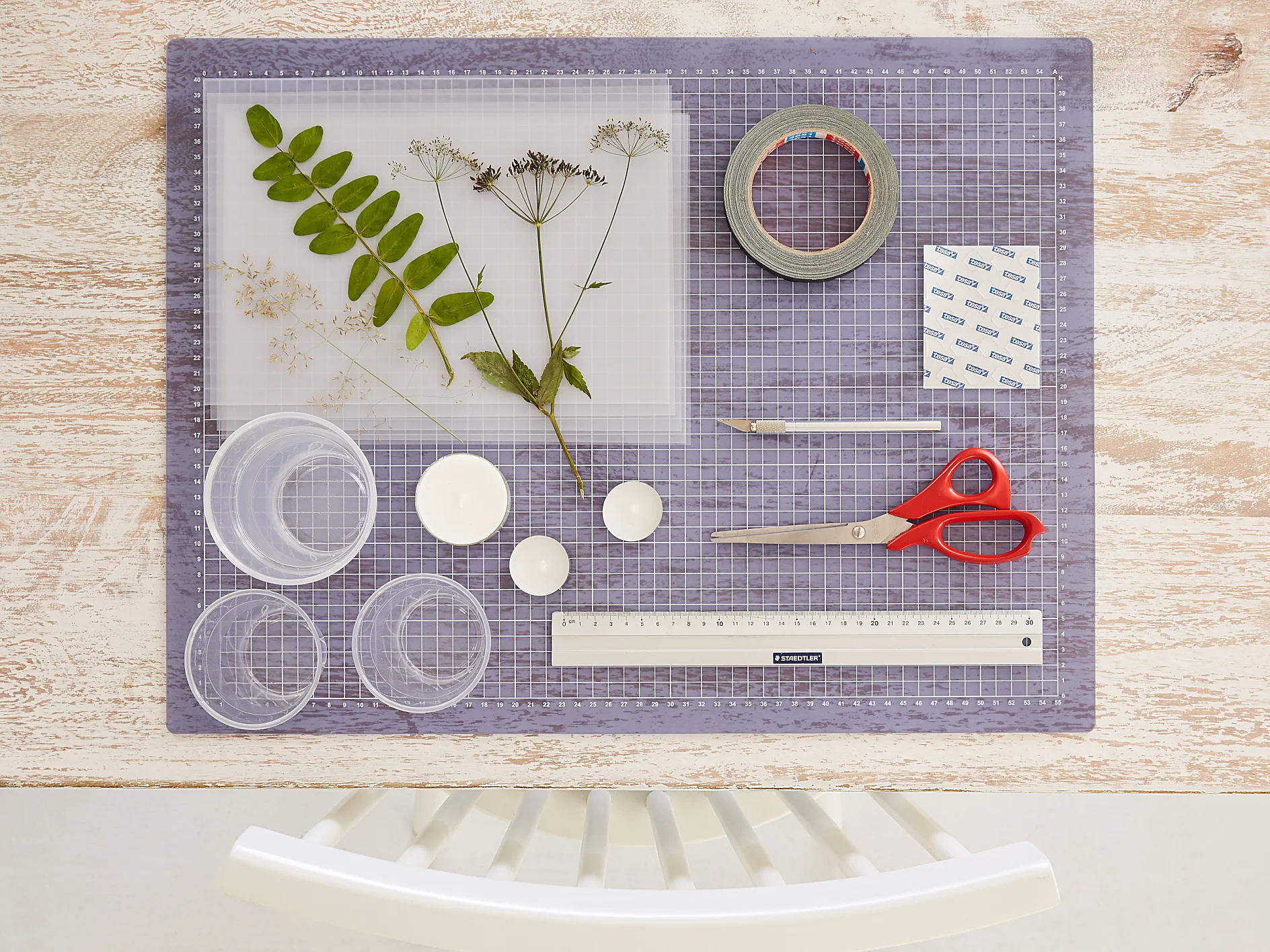 Collect all items and let's start!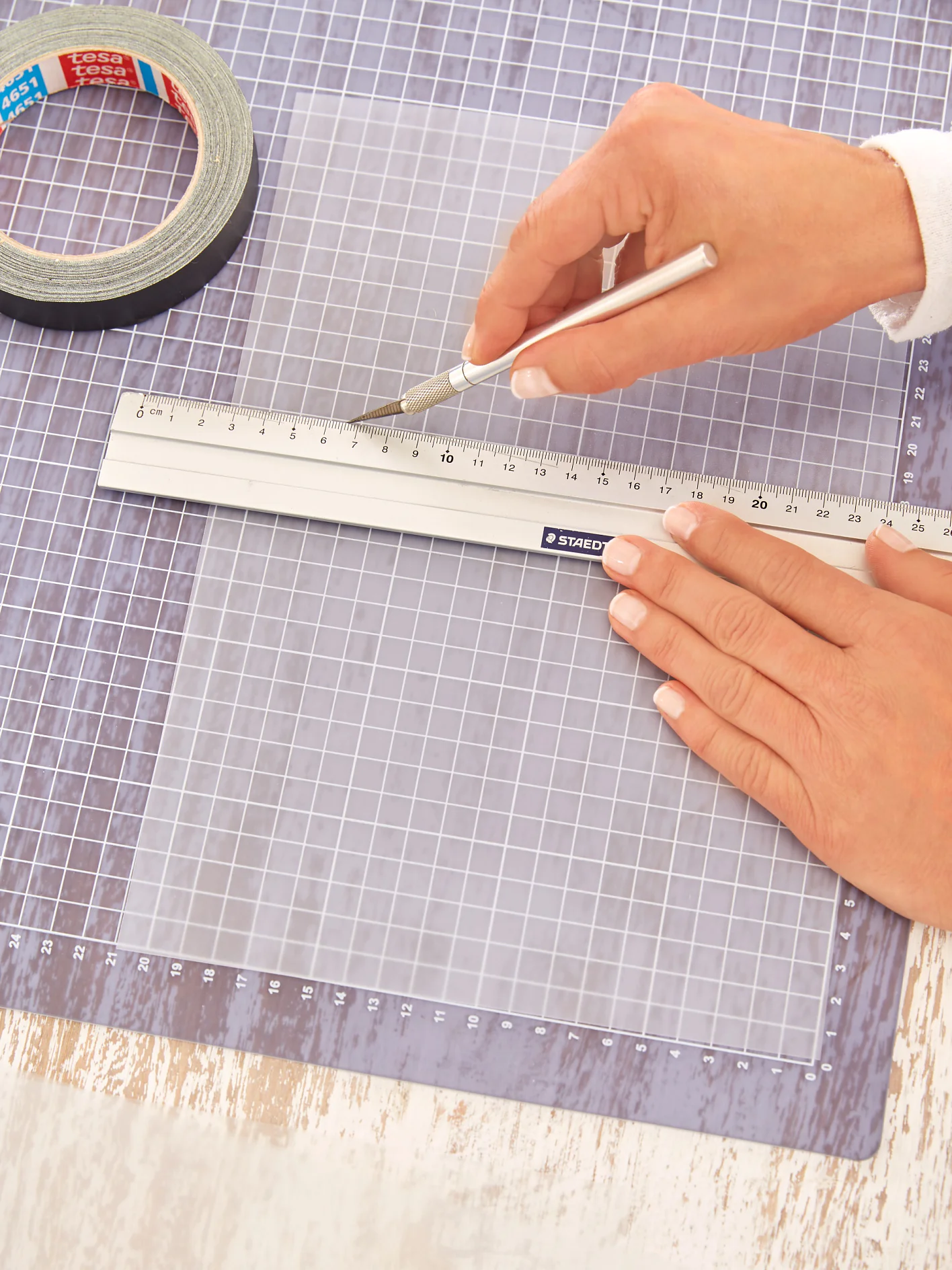 Cut the cover sheets as follows: large lantern 3 x 18 cm x 21 cm, small lantern 3 x 15 cm x 16 cm.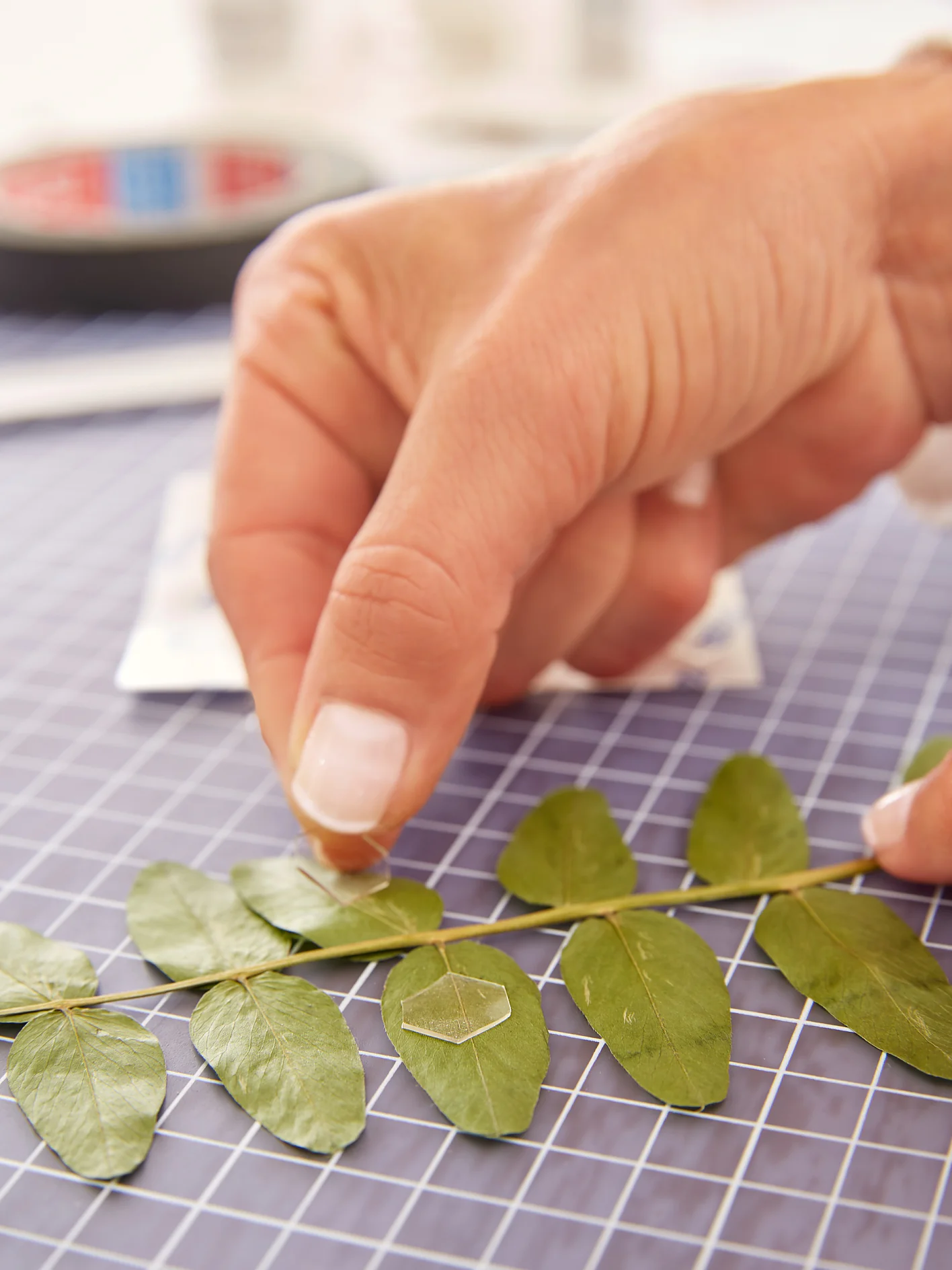 Carefully stick adhesive pads on the backside of the pressed plants and glue them onto a cut-out cover sheet. This way, they will stay in place.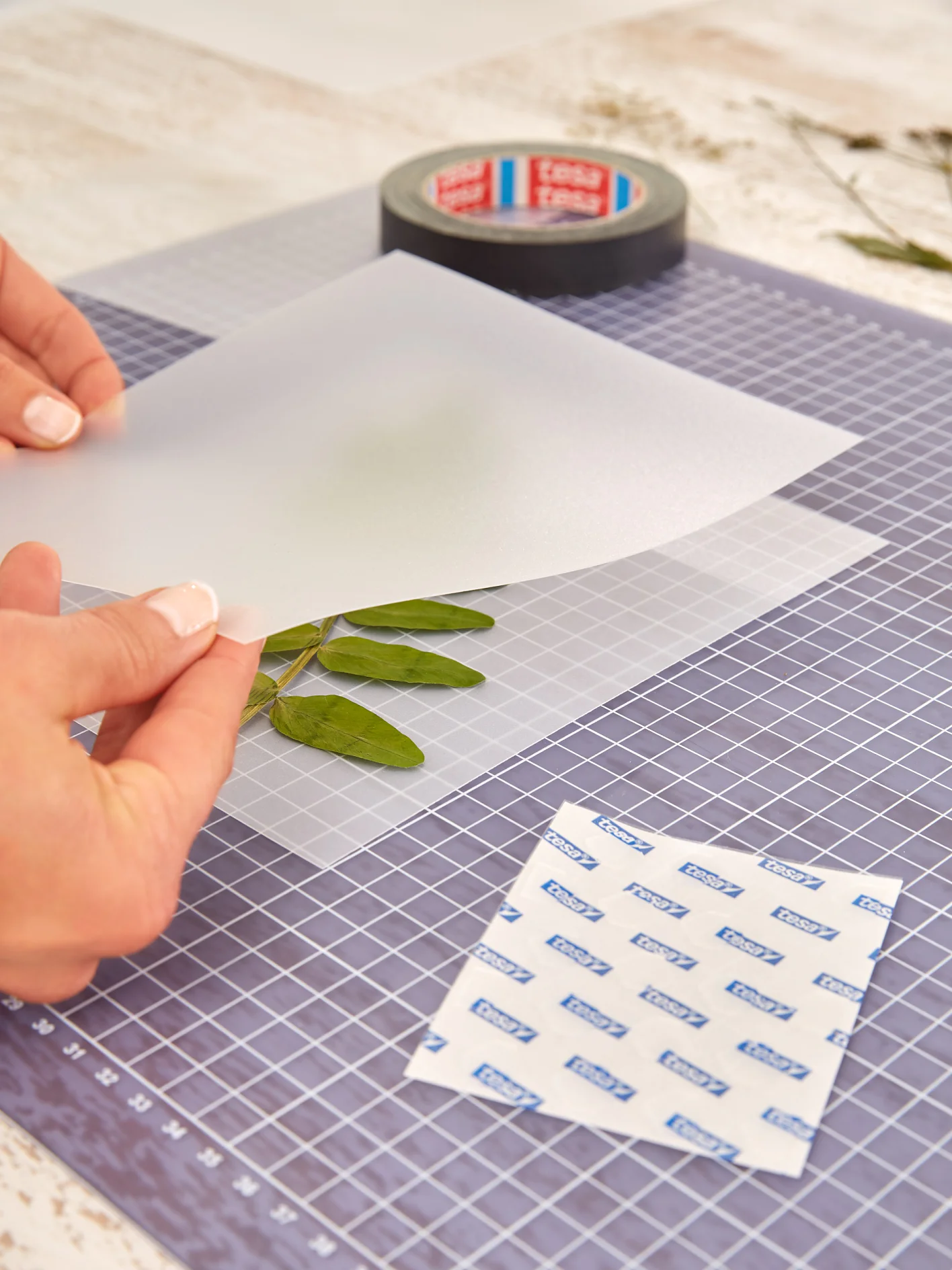 Place the second cover sheet on the first.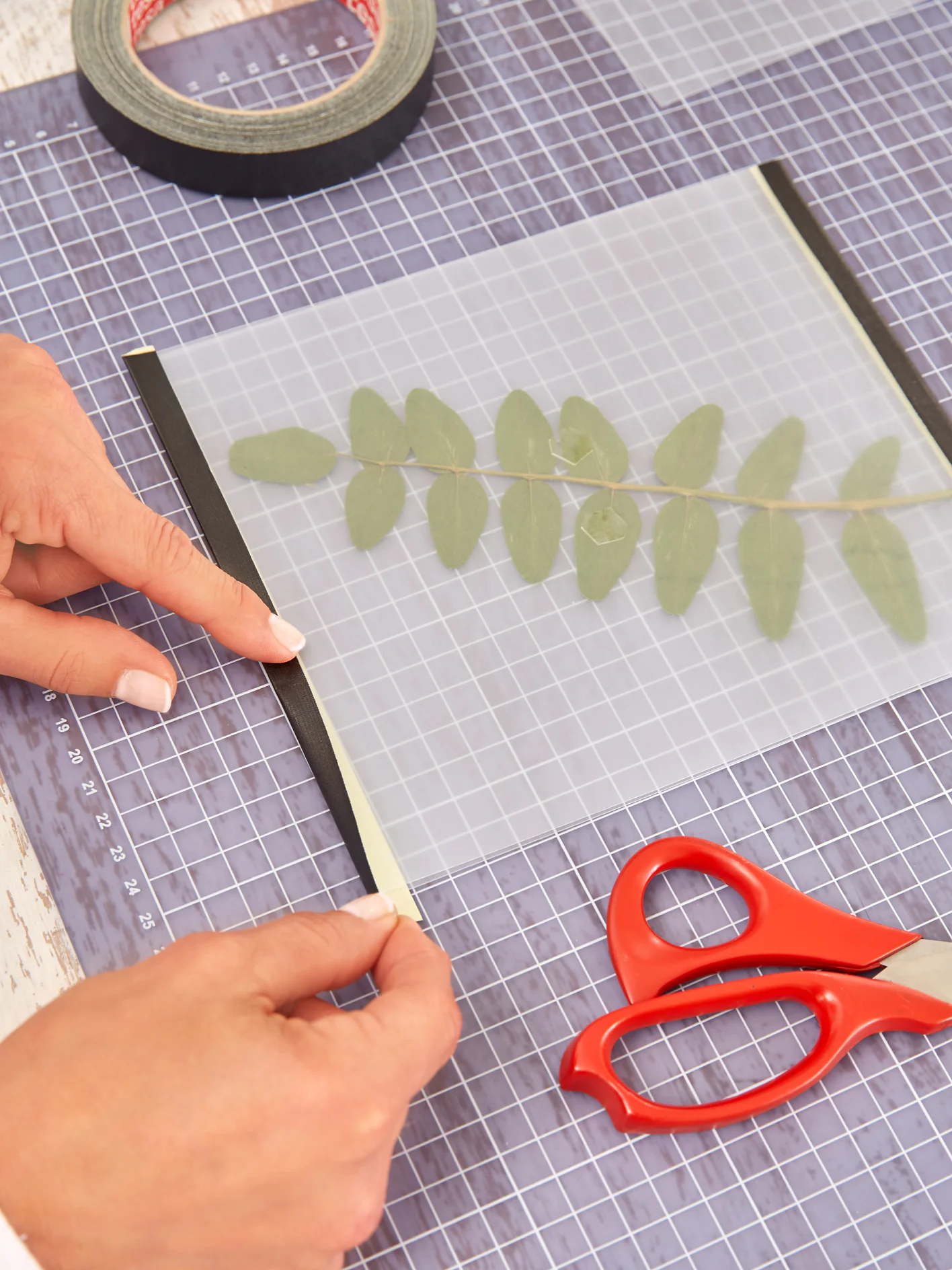 Now border the upper and the lower edges (large - 18 cm, small - 16 cm) with the fabric tape. Simply border one side of the edge, then turn the sheet around and glue the other half of the tape around the edge. Cut off the ends. Border the single third cover sheet the same way as above.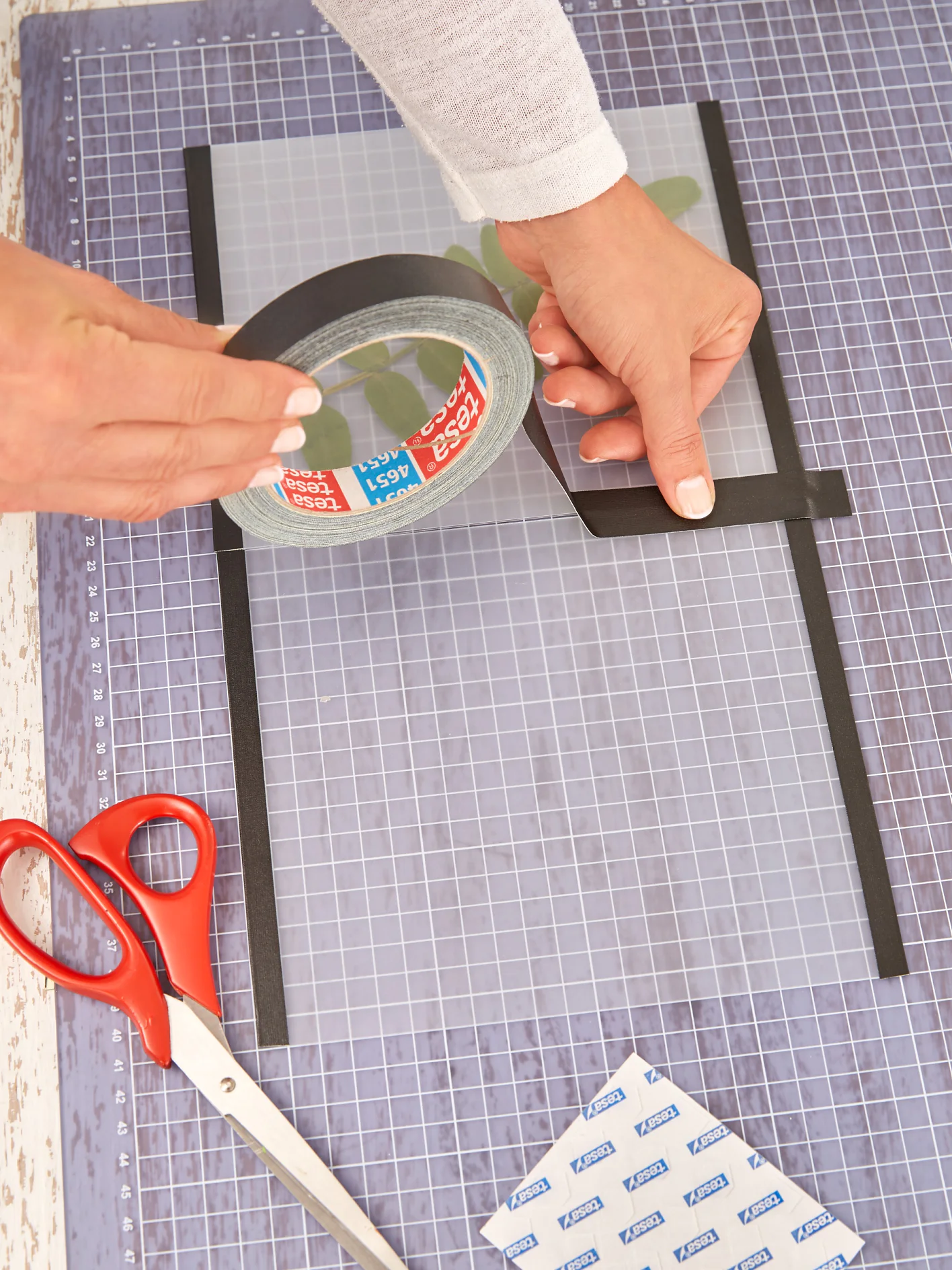 Place both cover parts next to each other and apply a strip of fabric tape onto the center of the cut edges. On each side, leave 1 cm of tape.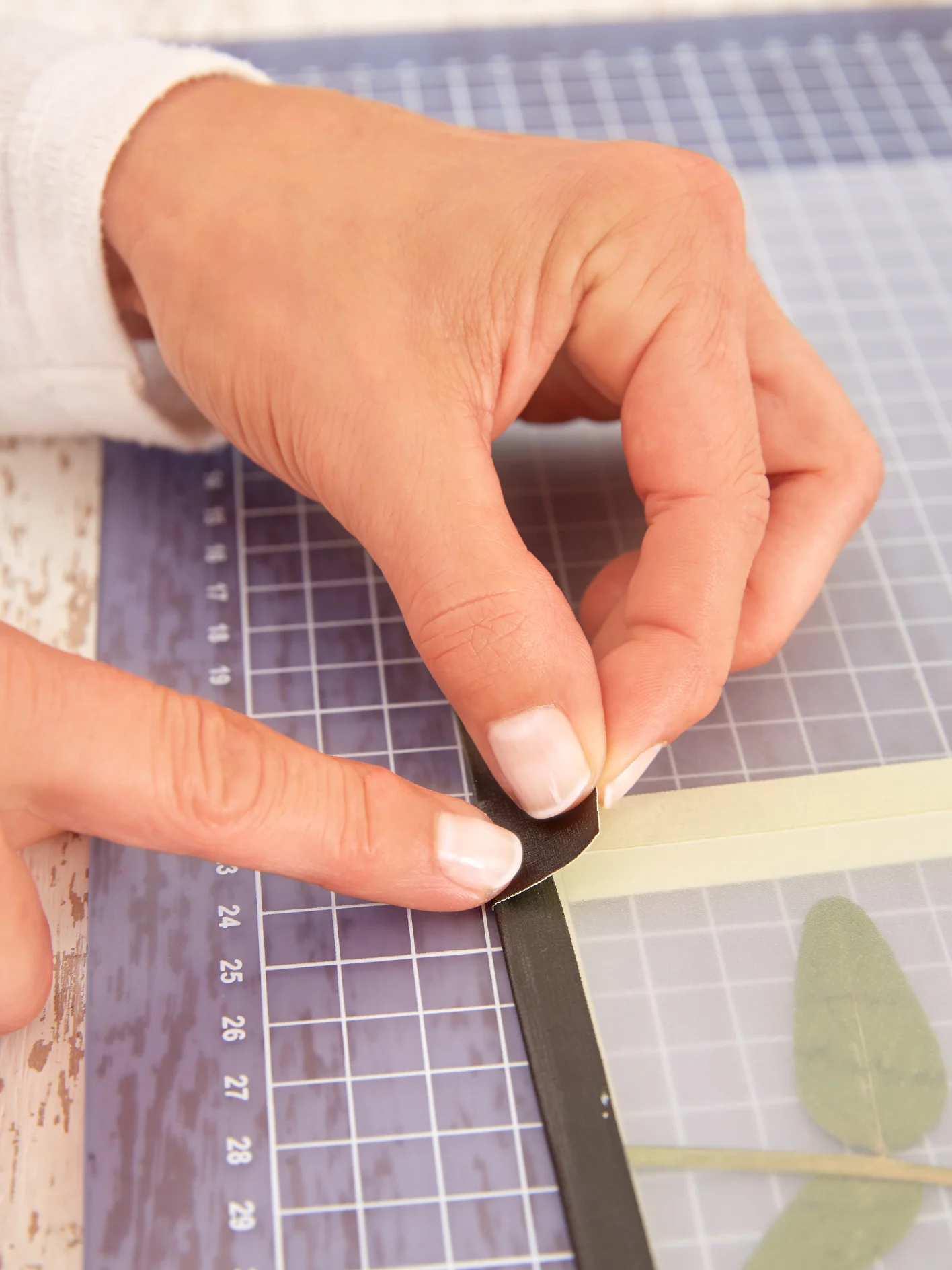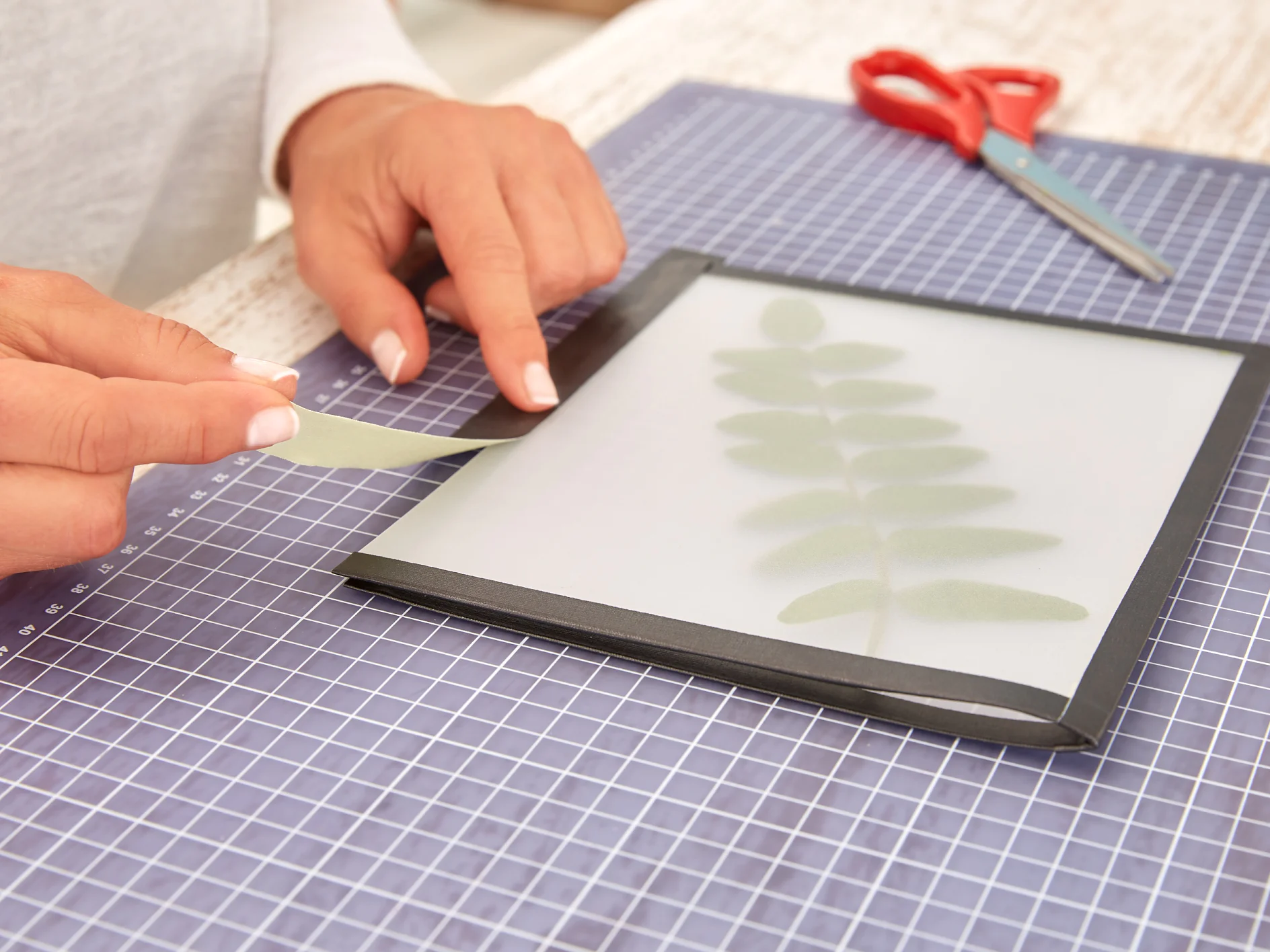 Fold the parts together and apply fabric tape to one half of the still open edge. On each side, leave 1 cm of tape.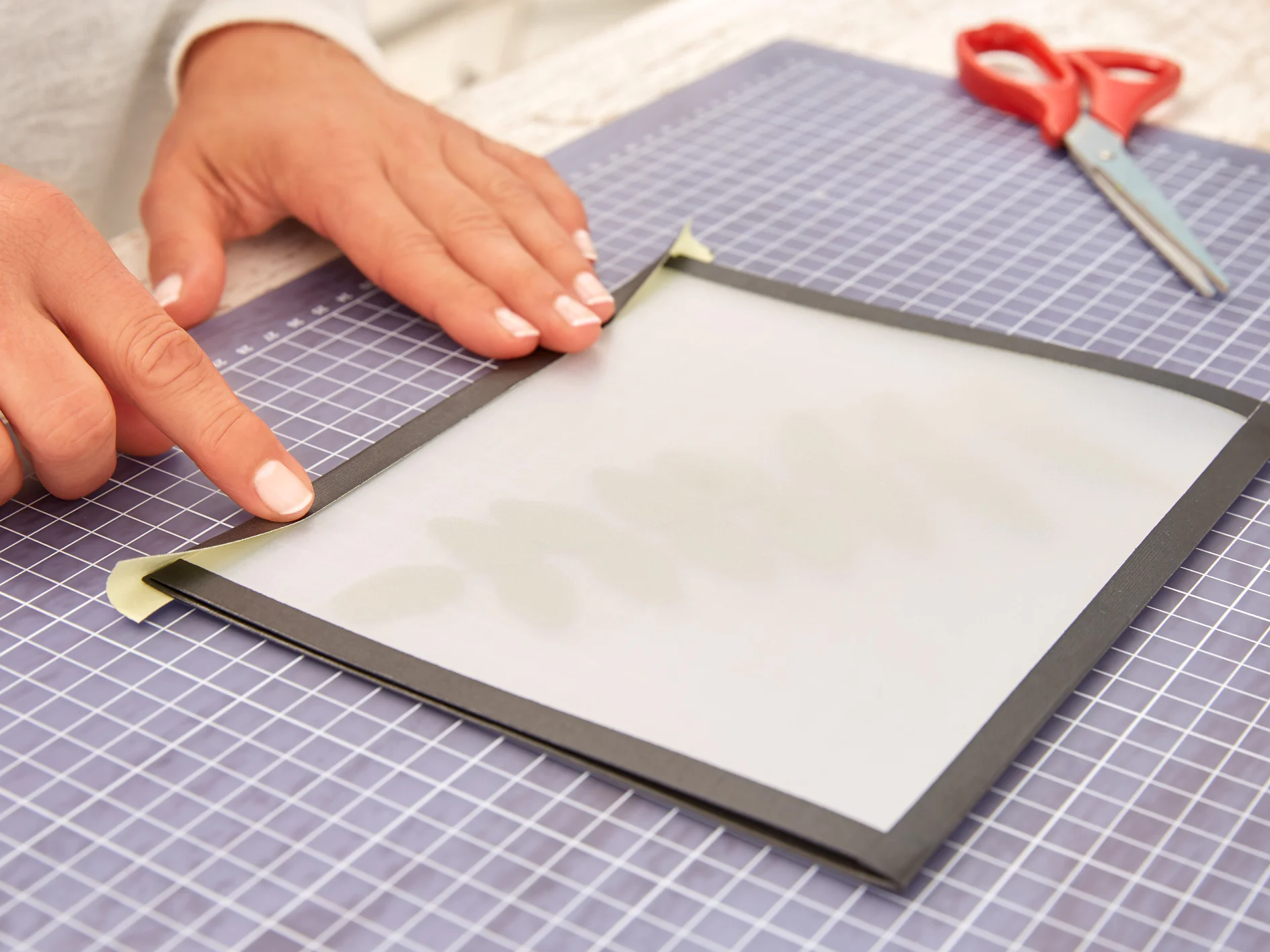 Turn the sheet around, and apply the adhesive tape 3 cm above and below the edge.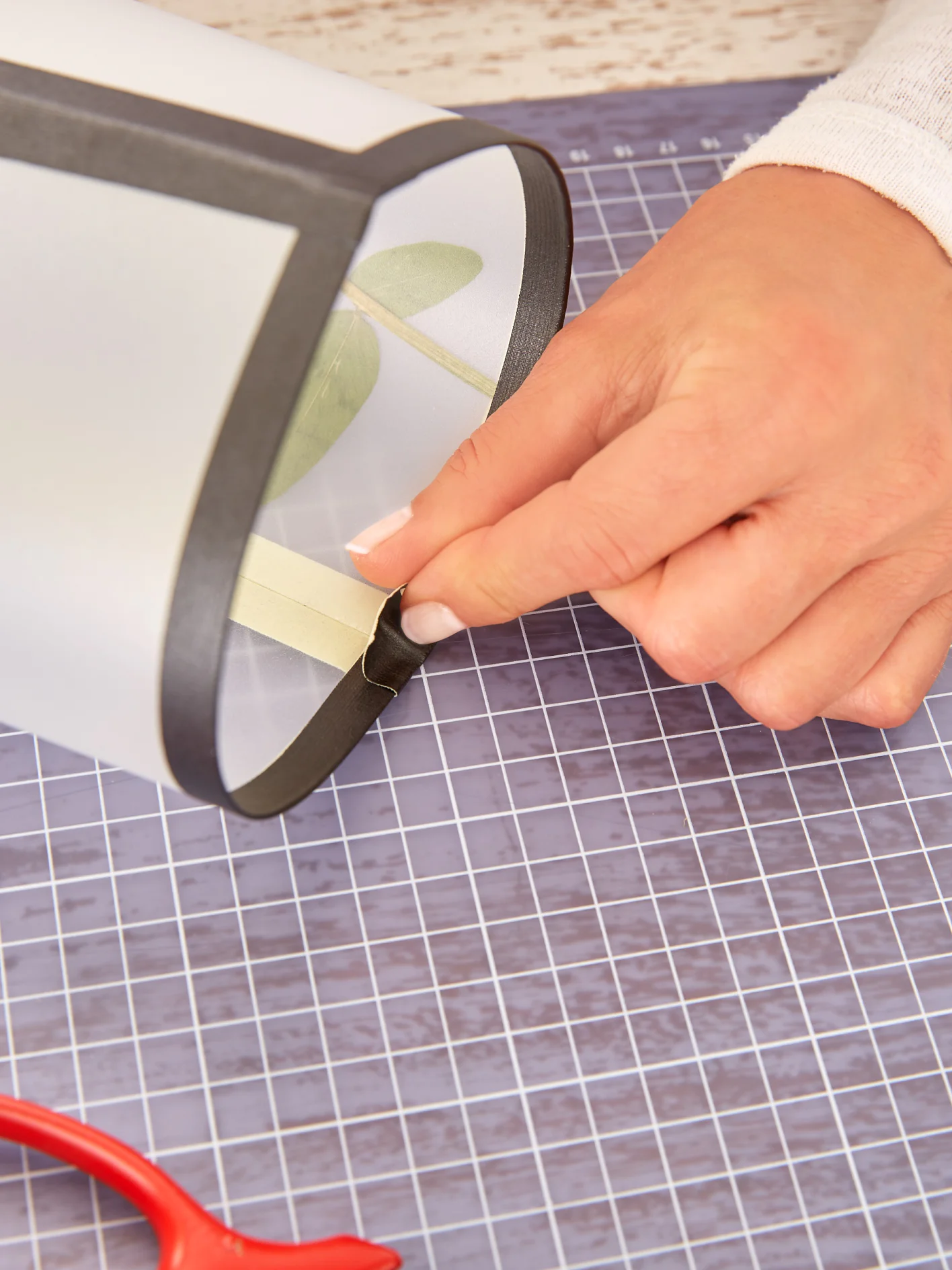 Open the lantern, smooth down the rest of the fabric tape and glue the ends inwards.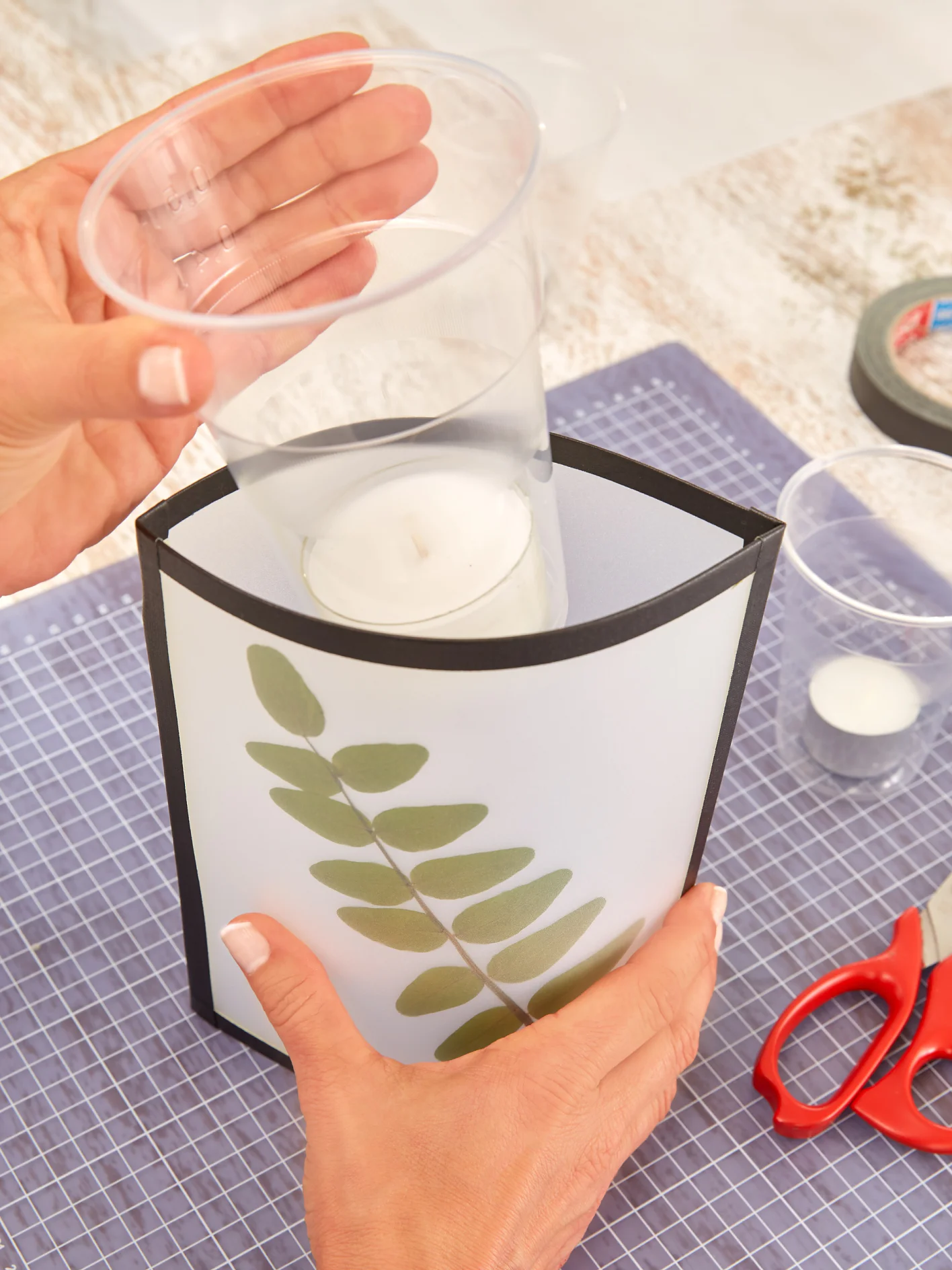 Place a transparent disposable cup with a tea candle inside the lantern.