Cake Stand
Pile it up: These cake stands are perfect for a summer party. They look cheerful, highlight fruit or cakes, and are not difficult to make. An original detail: tesa® Deco Tape strips separate the colored areas on the plates.
Level of difficulty
Original & quick
We need:
unglazed clay pots and saucers
brushes
scissors
white acrylic paint
colored acrylic paint
crackle varnish
tesa Powerbond® ULTRA STRONG
tesa® Masking Tape for Wallpaper 25m:25mm
tesa® Deco Tape
This is how to do it: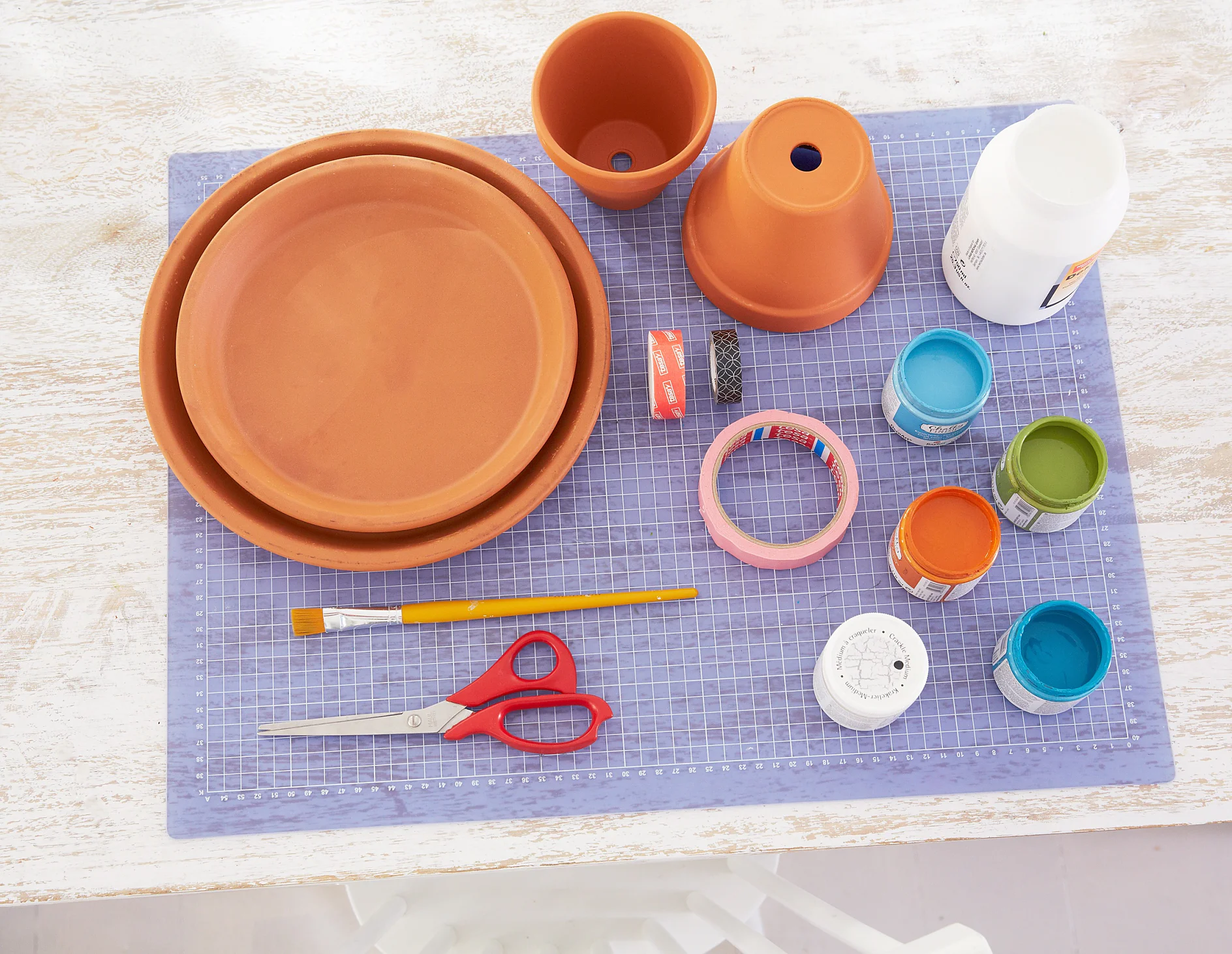 Collect all items and let's start!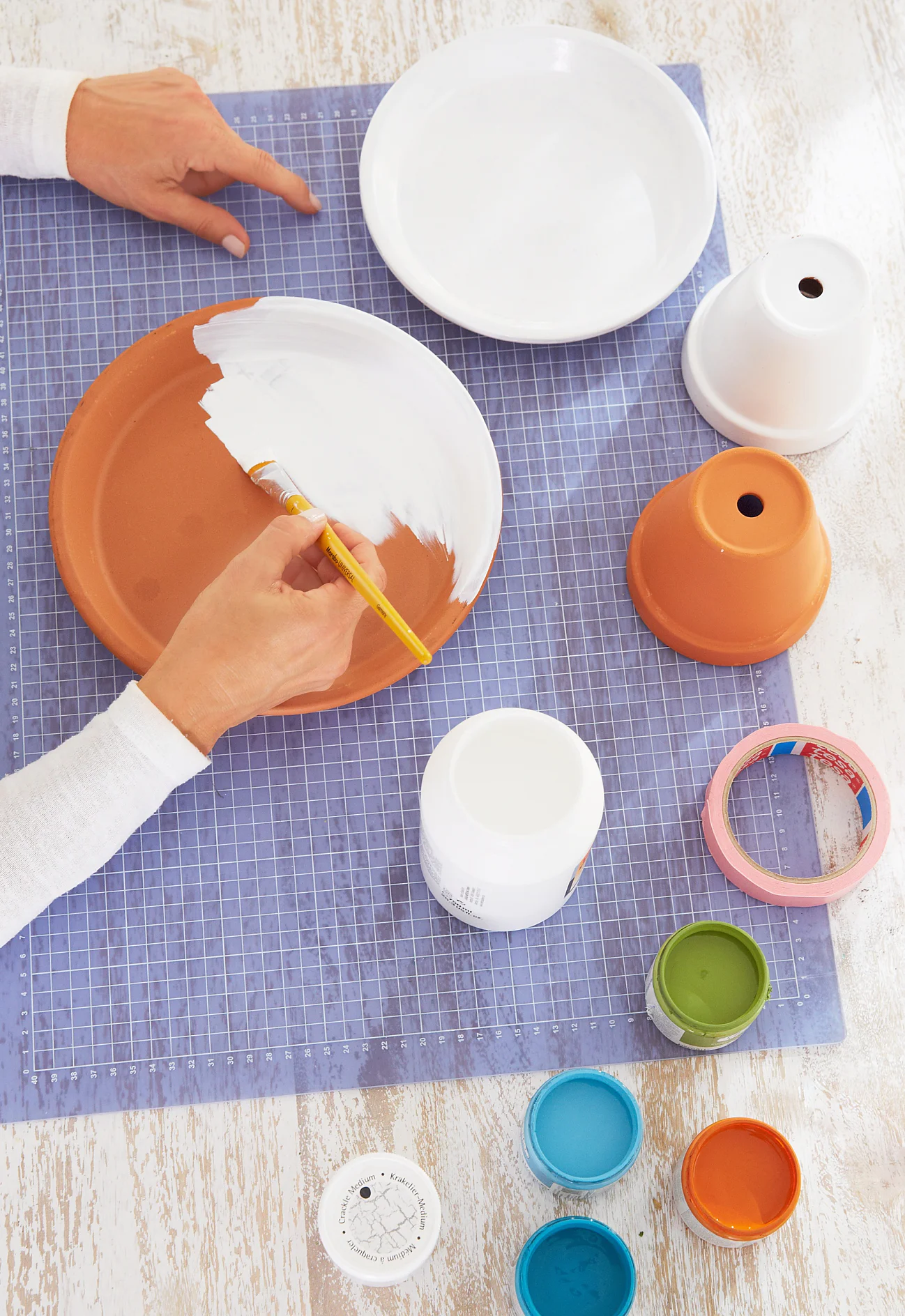 For each cake stand, prime one pot and one saucer with the white paint.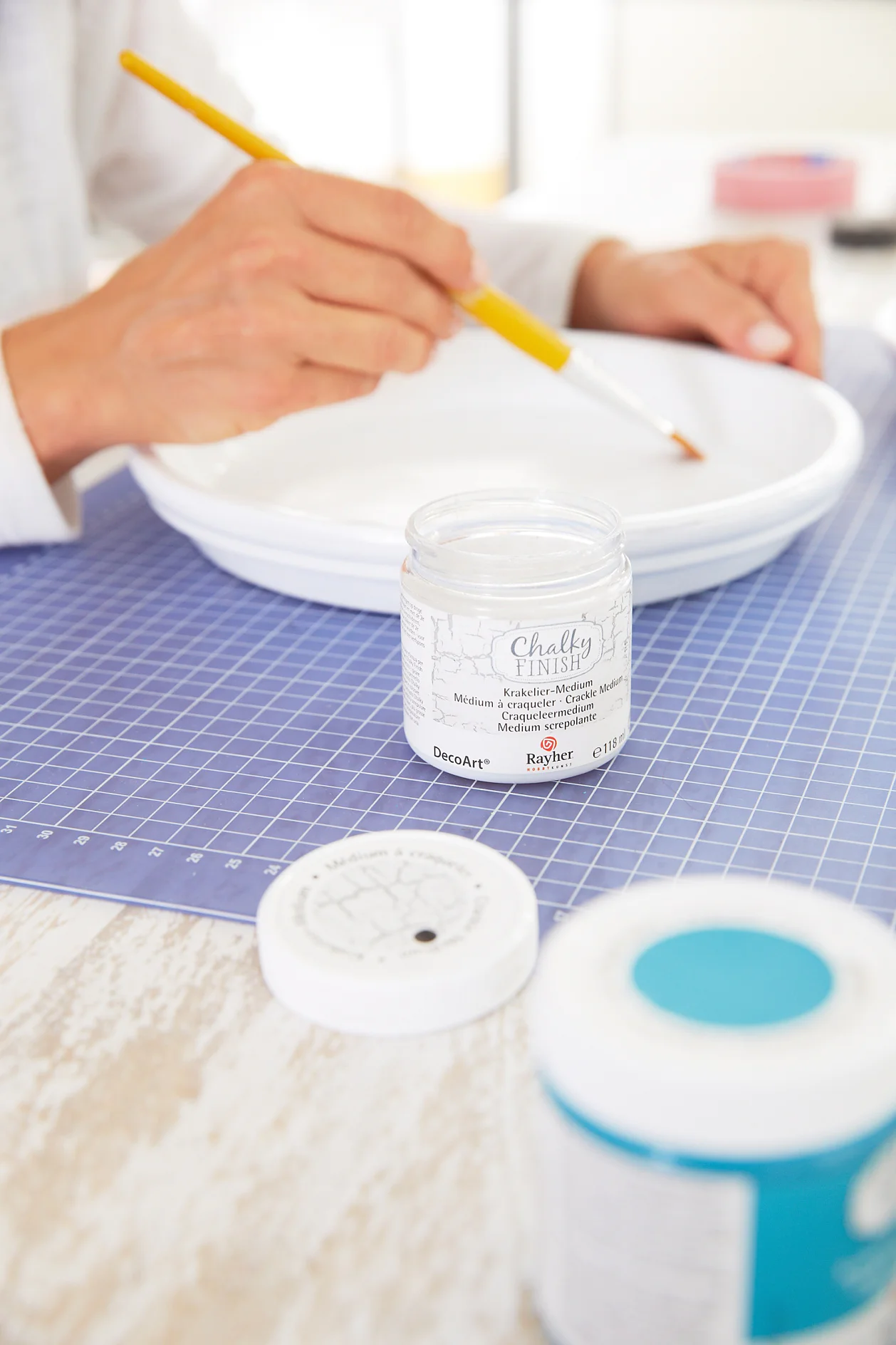 After drying, coat them with the crackle varnish.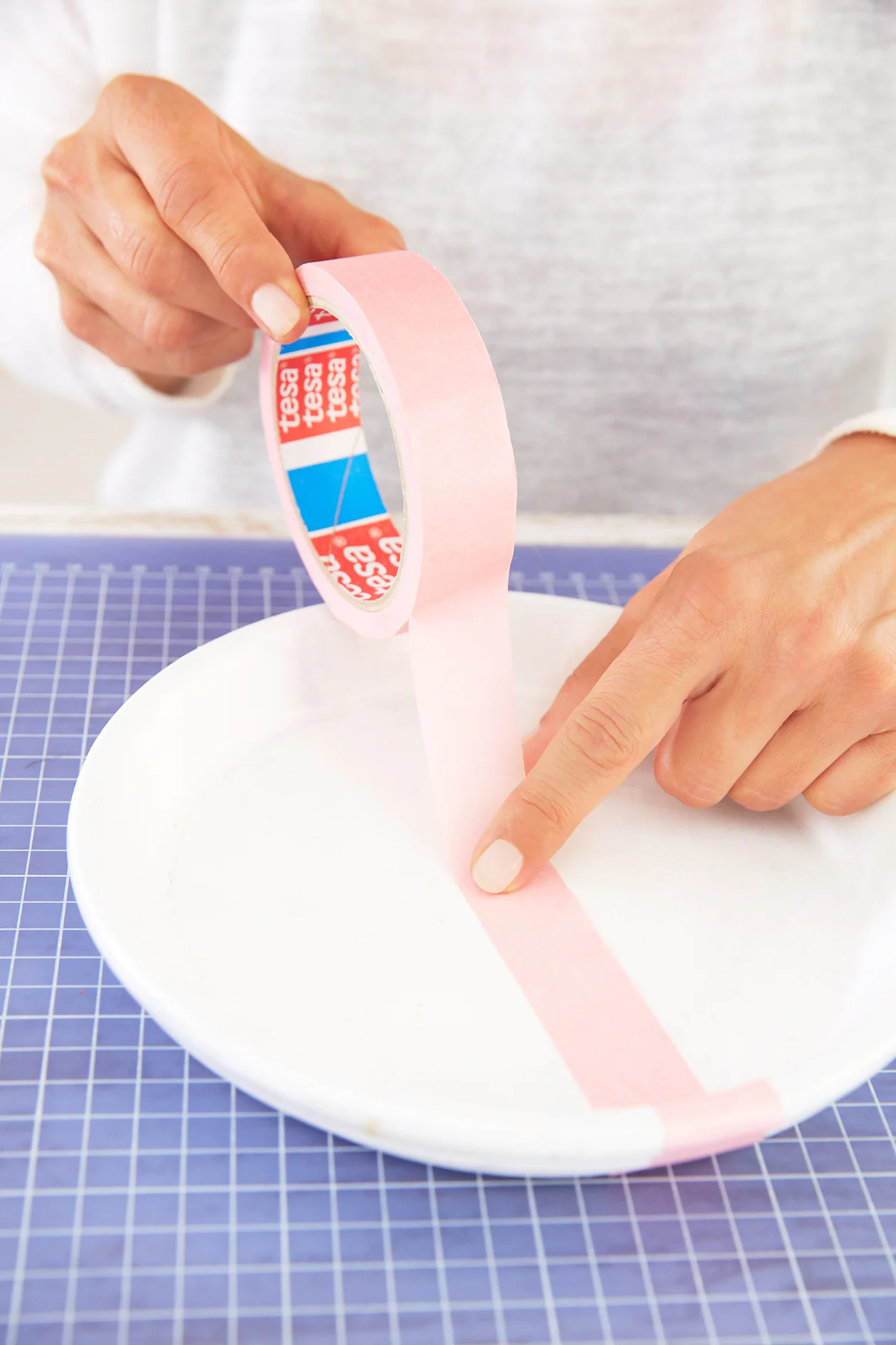 Allow to dry again, then mark off one side with the masking tape.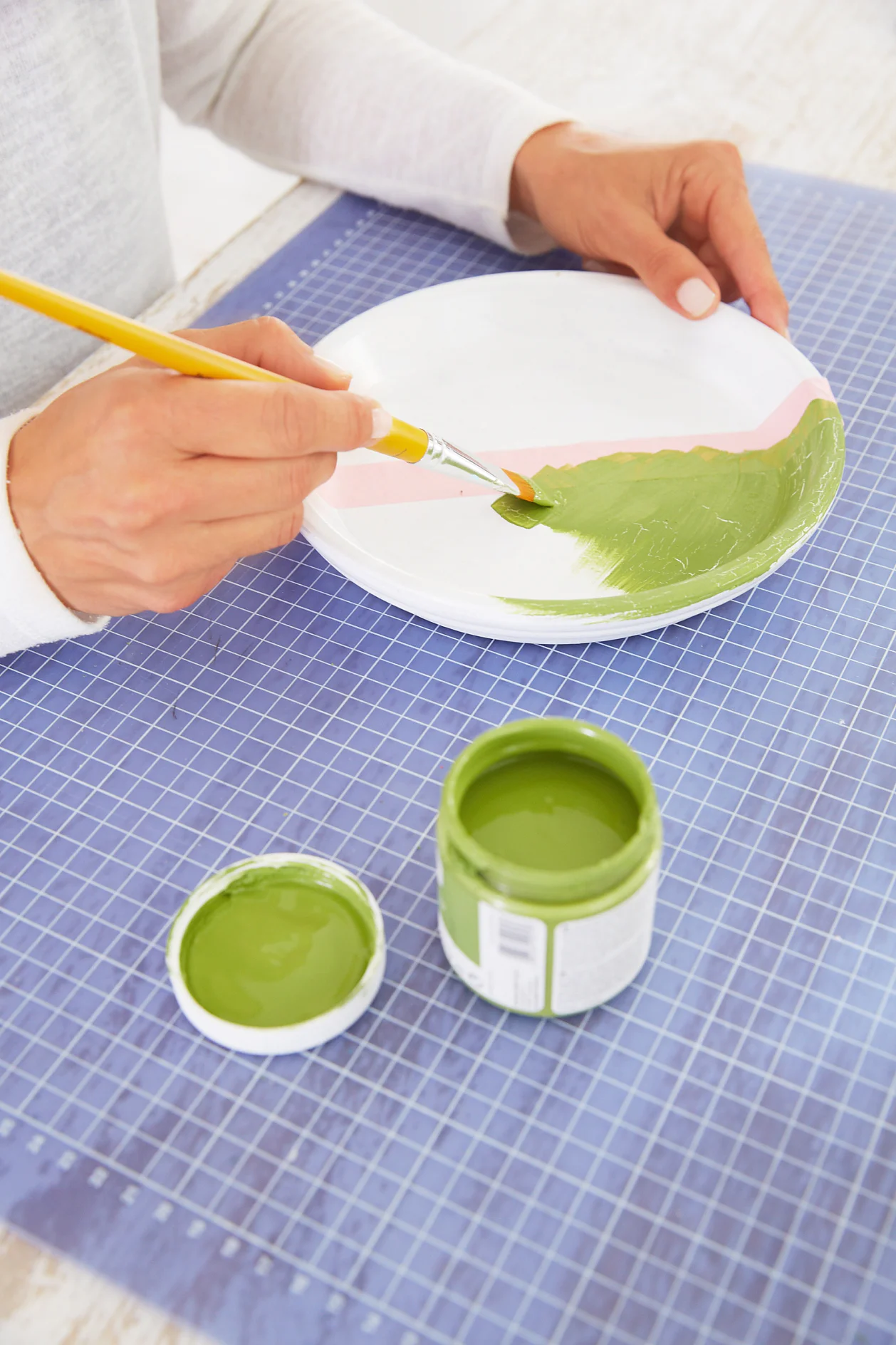 Paint one area in the desired color.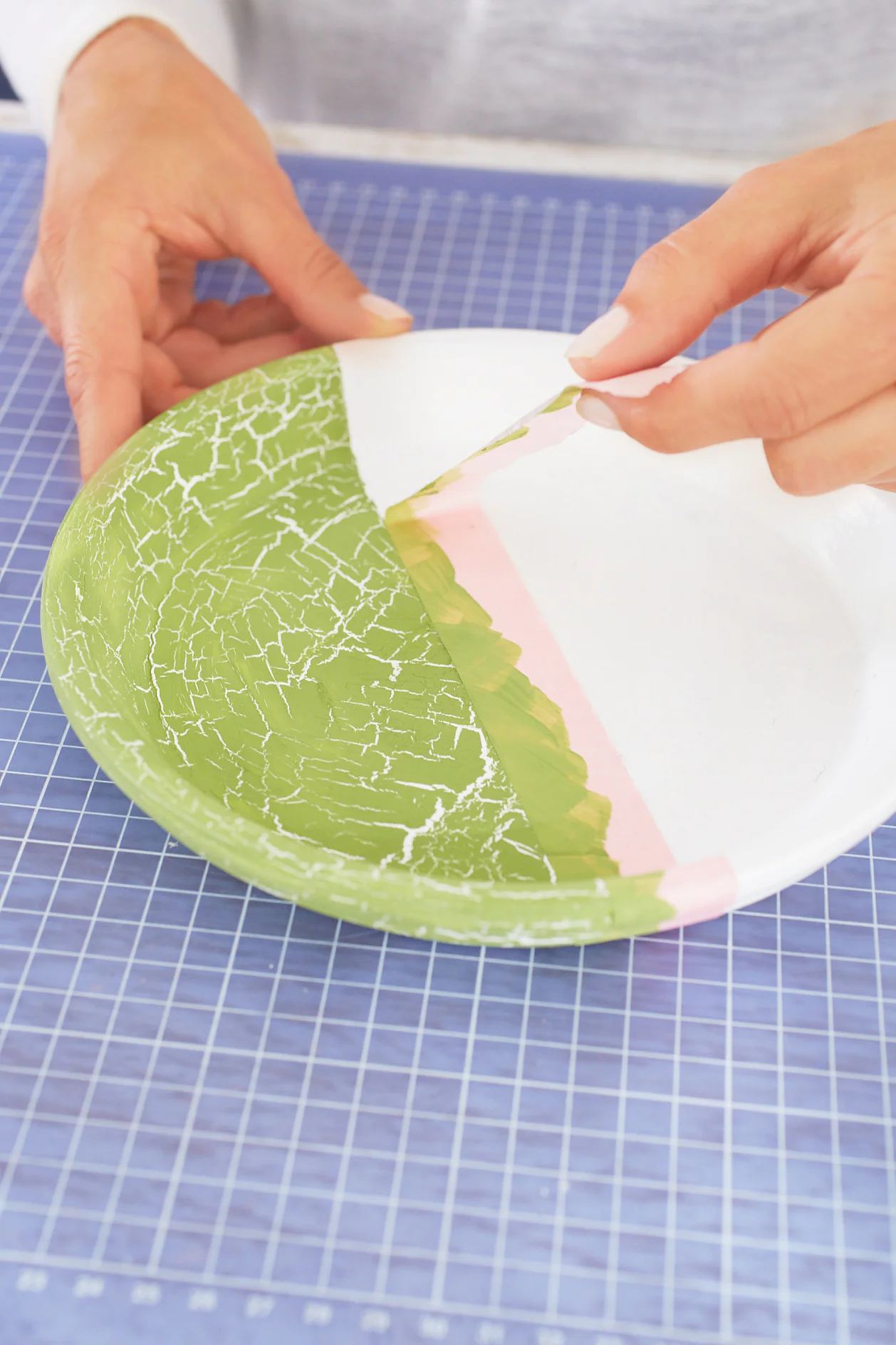 Allow the paint to dry and remove the masking tape.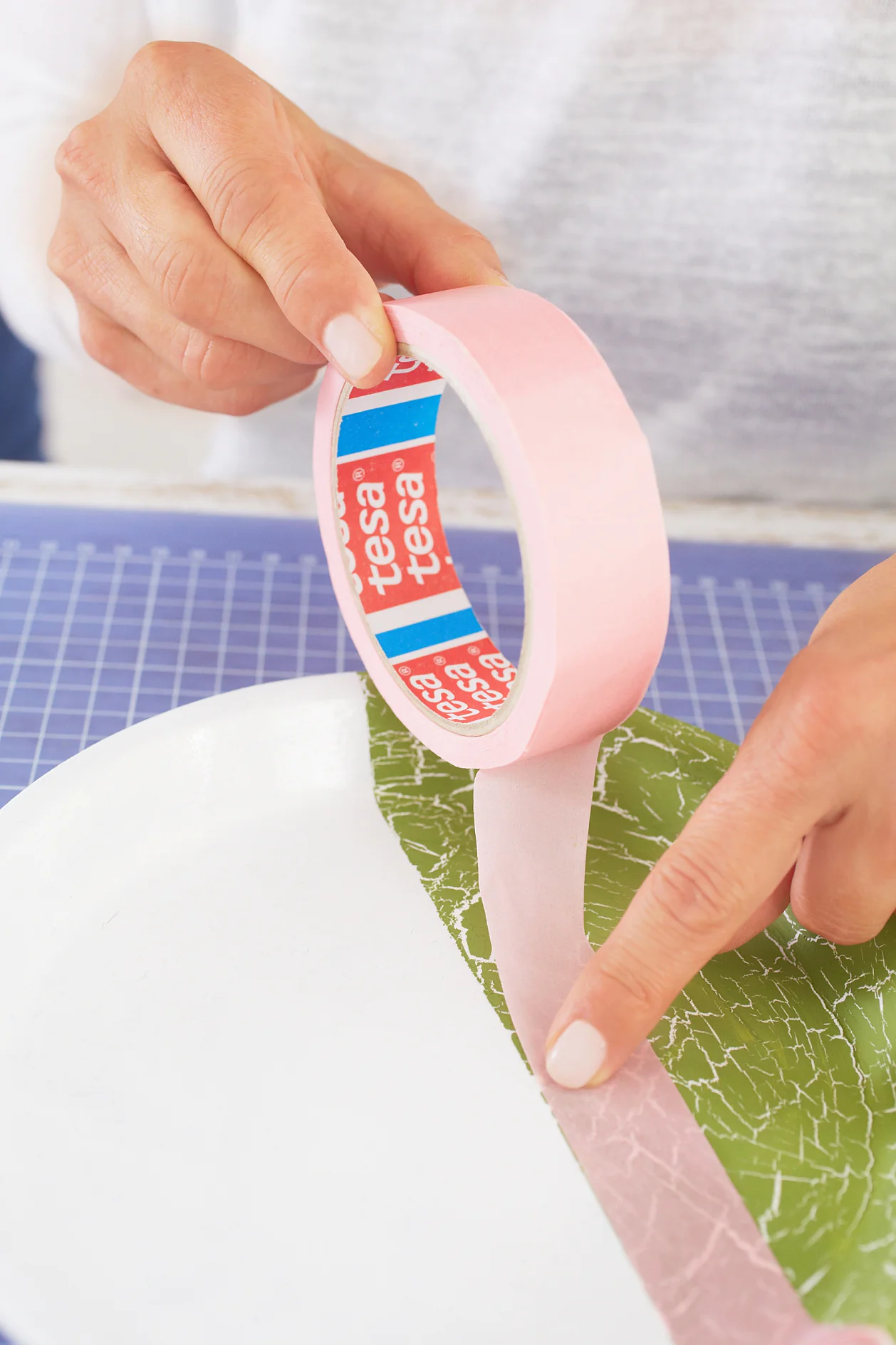 Upon drying, the crackle varnish creates
fine cracks in the color. Once the first side is thoroughly dried, the second surface can be masked.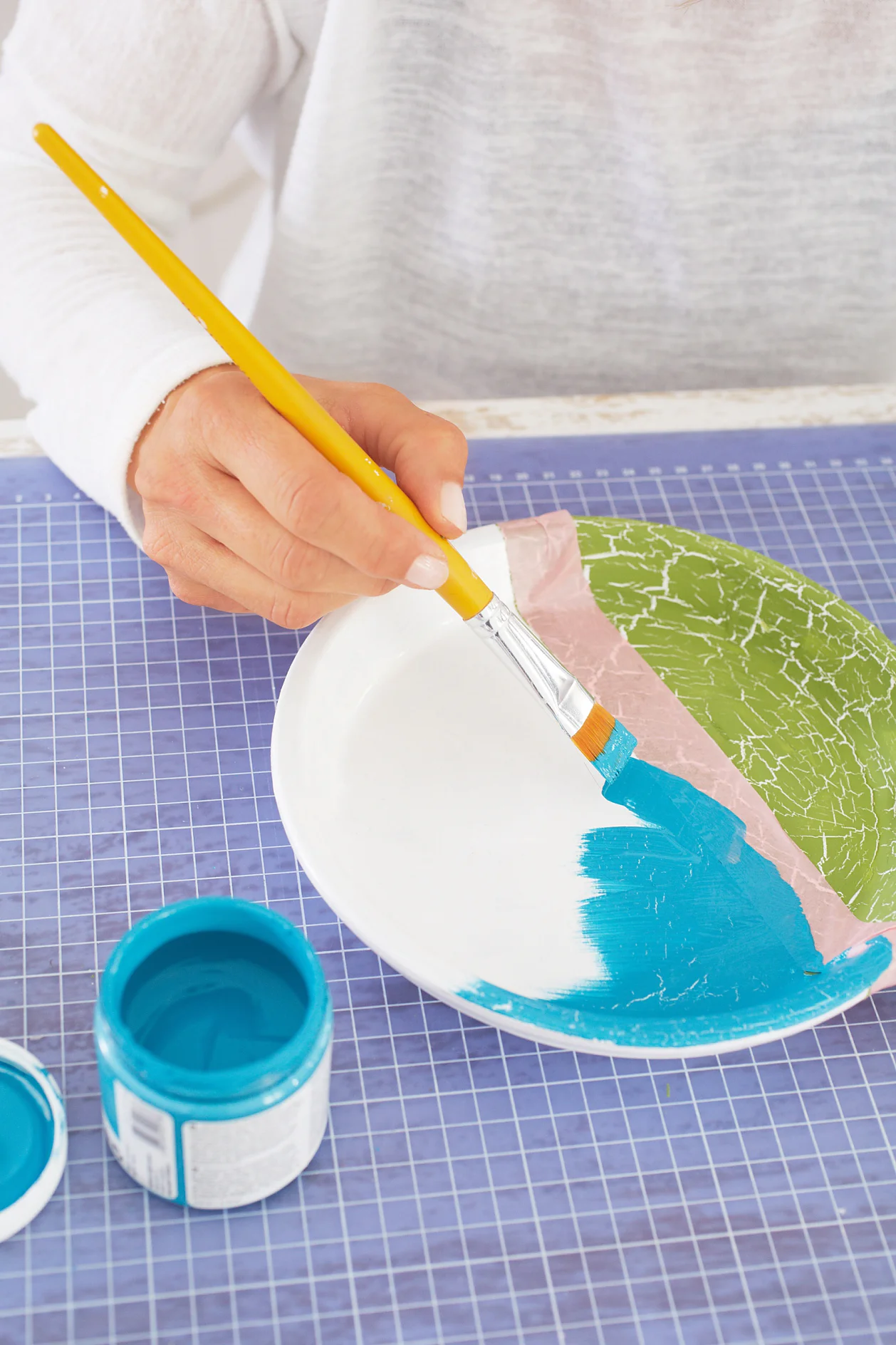 Paint the area in another color.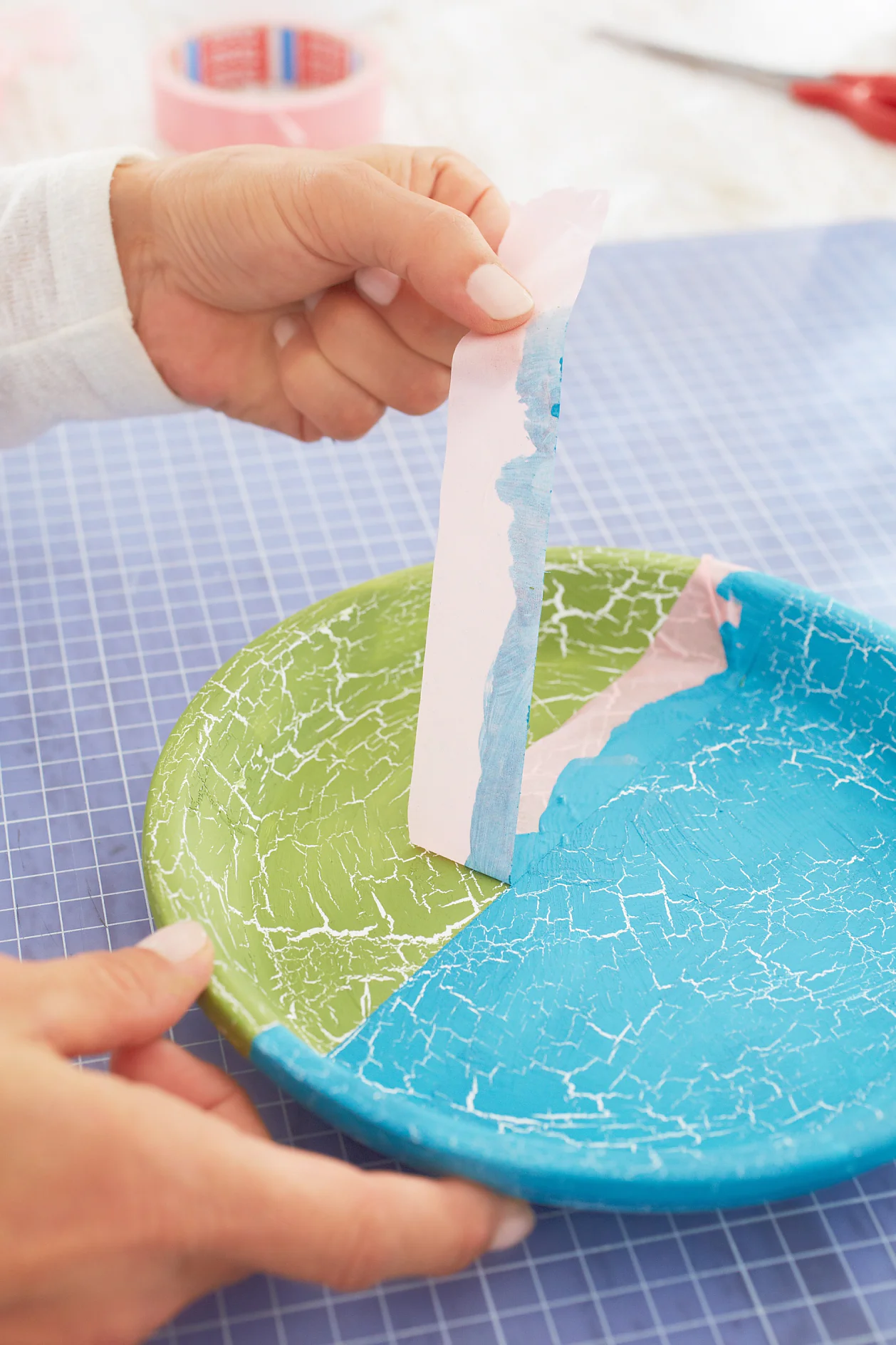 After drying, remove the masking tape.
Cover the color edges on the saucer with tesa® Deco Tape.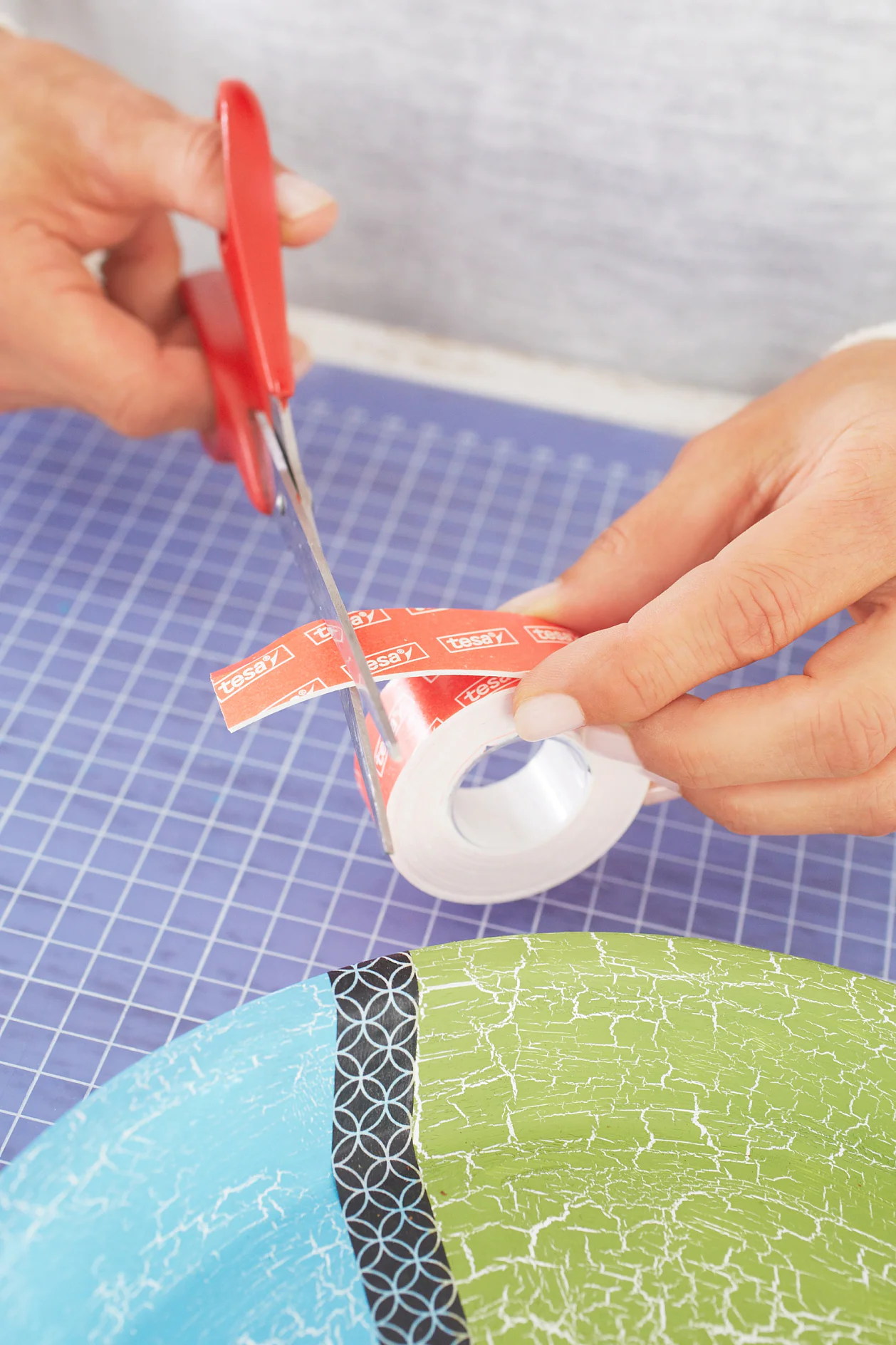 Cut off small pieces of Powerbond® ULTRA STRONG...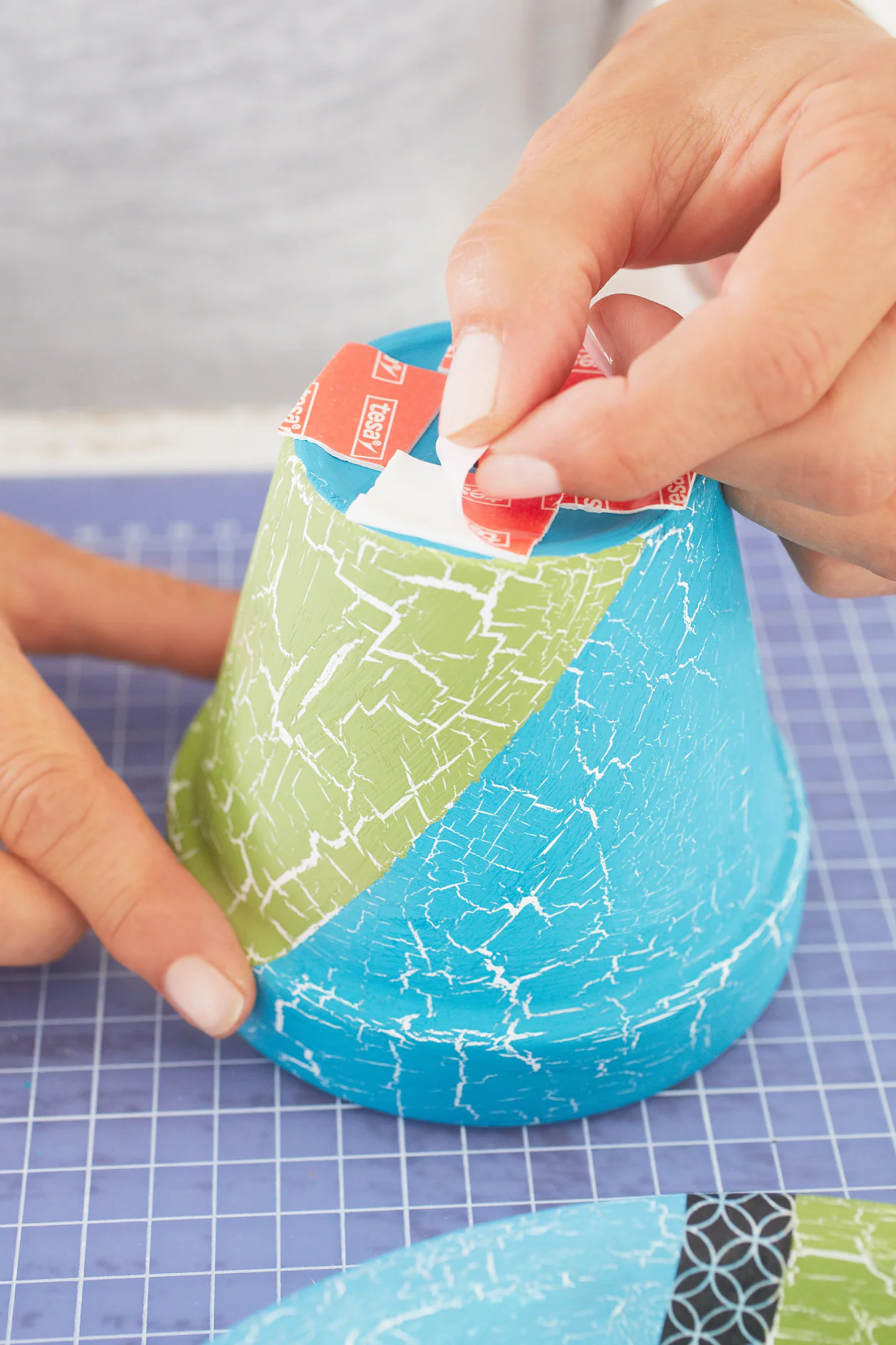 …and fix them to the bottom of the clay pot. Press firmly for 5 seconds, then remove the protective films.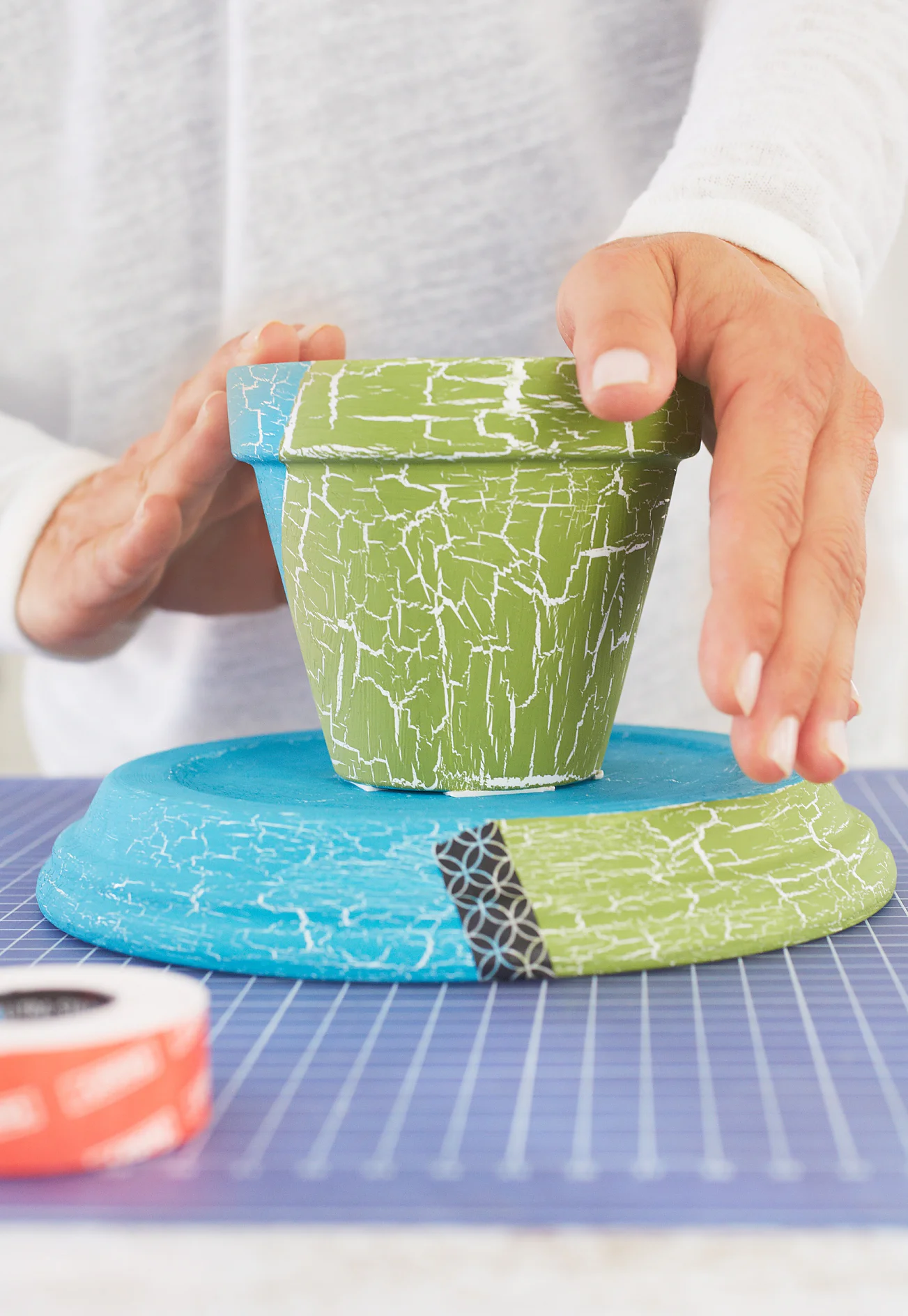 Now firmly press the pot at least 5 seconds on the bottom of the saucer.