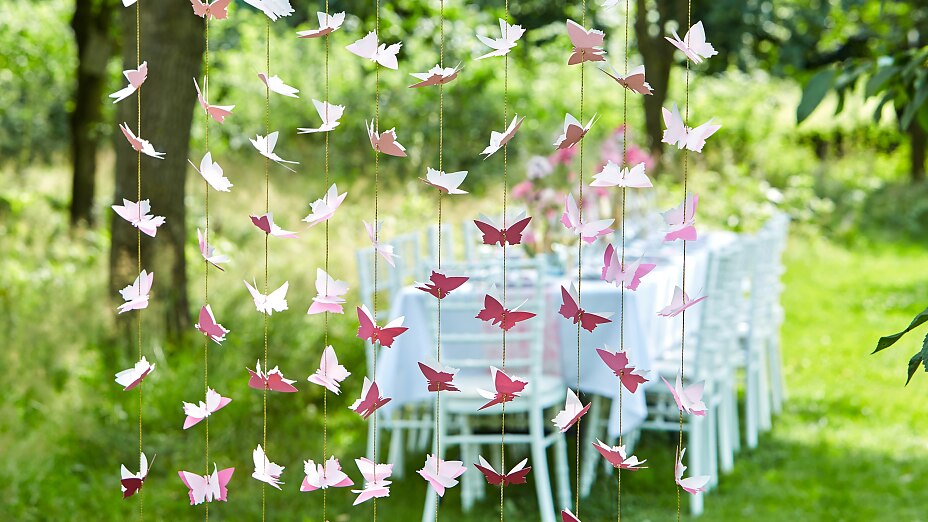 Butterfly Wedding Garland
For this outdoor garland, we've collected many butterflies – However, they are made of paper and threaded on gold-colored strings.
---
---
We need:
Motif punch butterfly (7 cm wide)
cardboard in 4 different shades of pink and white
tracing paper
large darning needle
pin
thin gold string (per garland approx. 2 m)
scissors
01
Collect all items and let's start!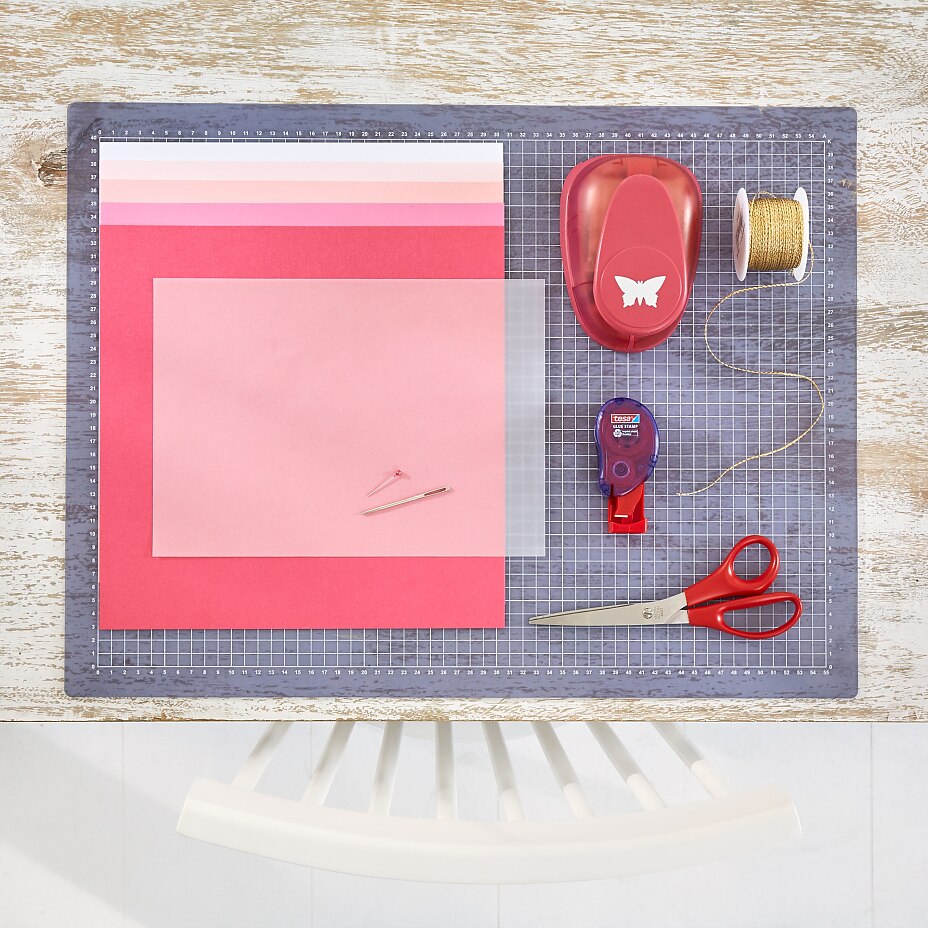 02
Punch out 12 butterflies per garland from the tracing paper and from the cardboard.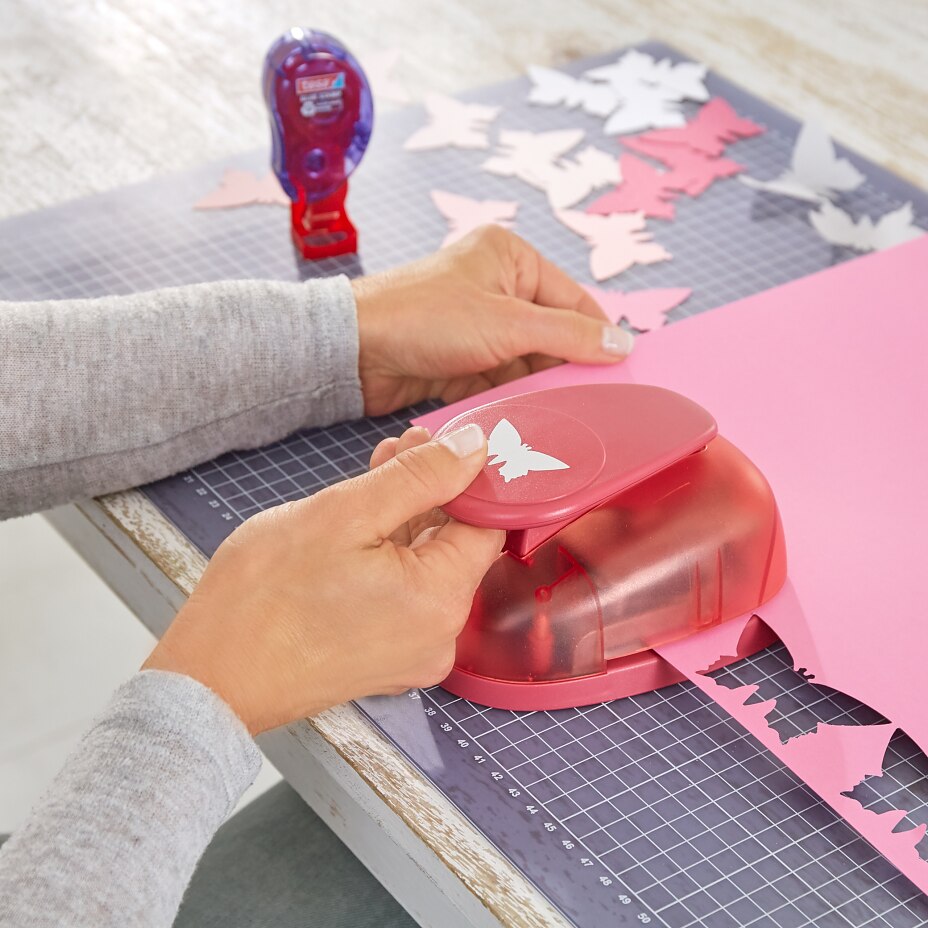 03
Using the Glue Stamp, apply an adhesive pad in the center of each cardboard butterfly.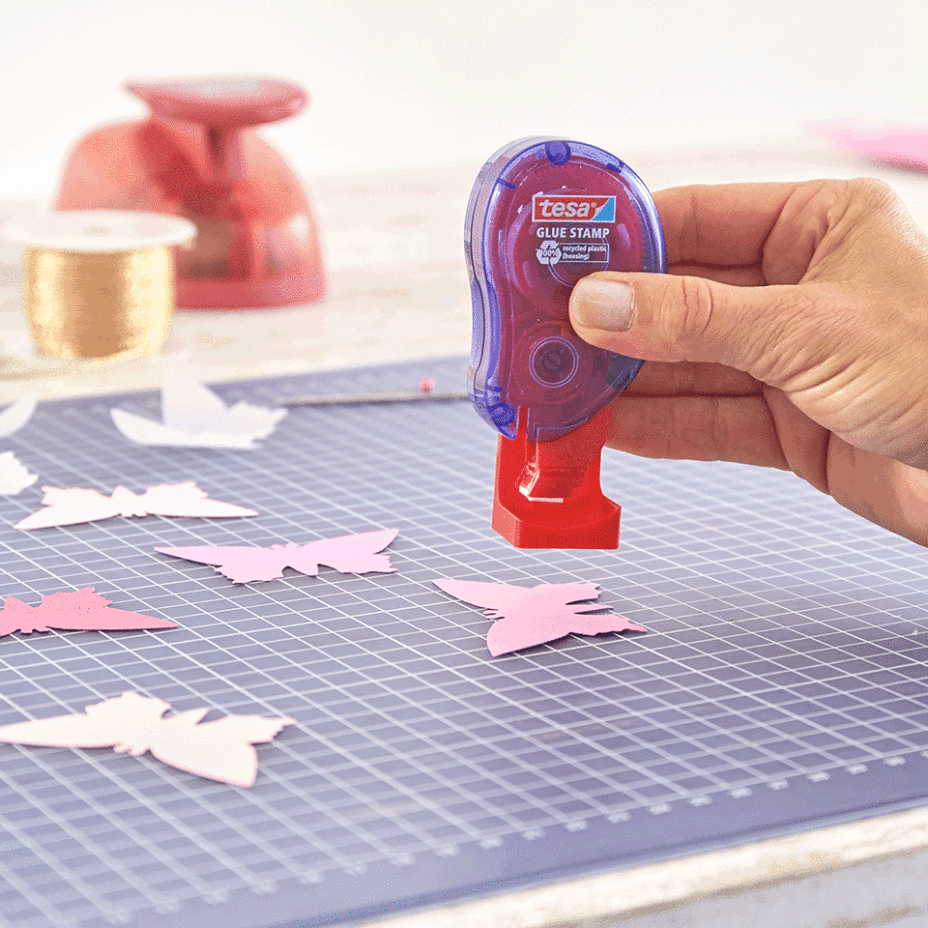 04
Glue the butterflies made of tracing paper on the cardboard, and fold the wings slightly upwards.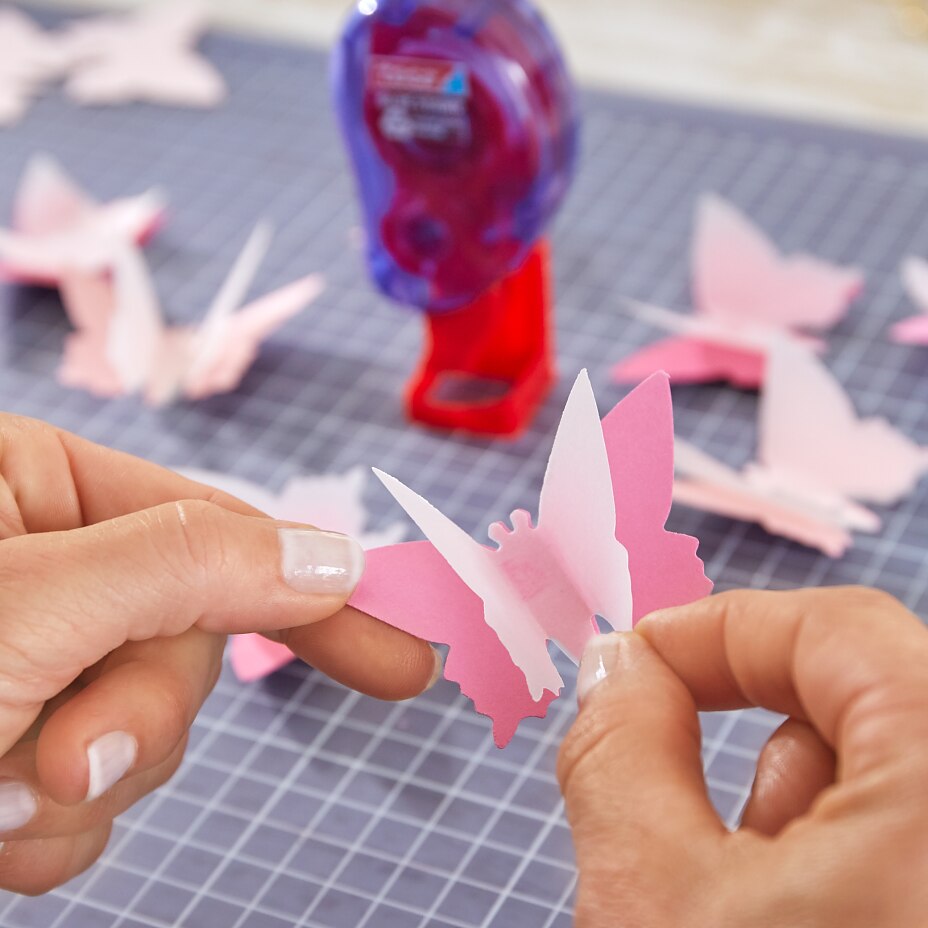 05
Using the pin, stitch a small hole in the butterflies and use the darning needle to thread the butterflies onto the string. Make a knot at the end of the drawstring, thread on a butterfly, make another knot after about 7 cm, thread on the next butterfly, and so on.
Start with the dark butterflies and then brighten up as you go, creating a beautiful color gradient. Hang several flower garlands on a branch or stick, creating a curtain.