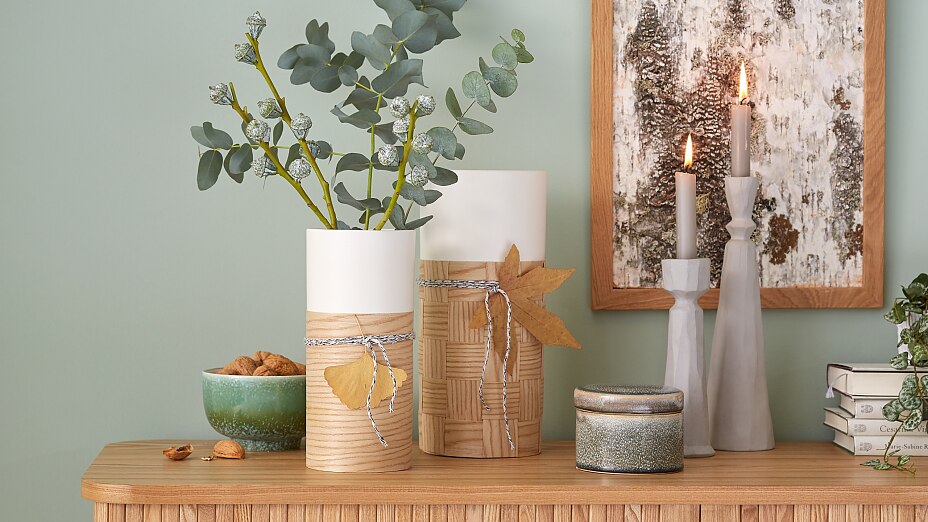 A veneer braided dress turns a regular vase into an eye-catcher. If that's too complicated for you, simply cover the vase with a full piece of braided veneer - Your decorative vase will look less striking, but still great.
---
---
We need:
white cylindrical vases
ruler
cutter
pencil
scissors
cutting pad
wood veneer fabric (for example, by Halbach)
string
pressed leaves
01
Collect all items and let's start!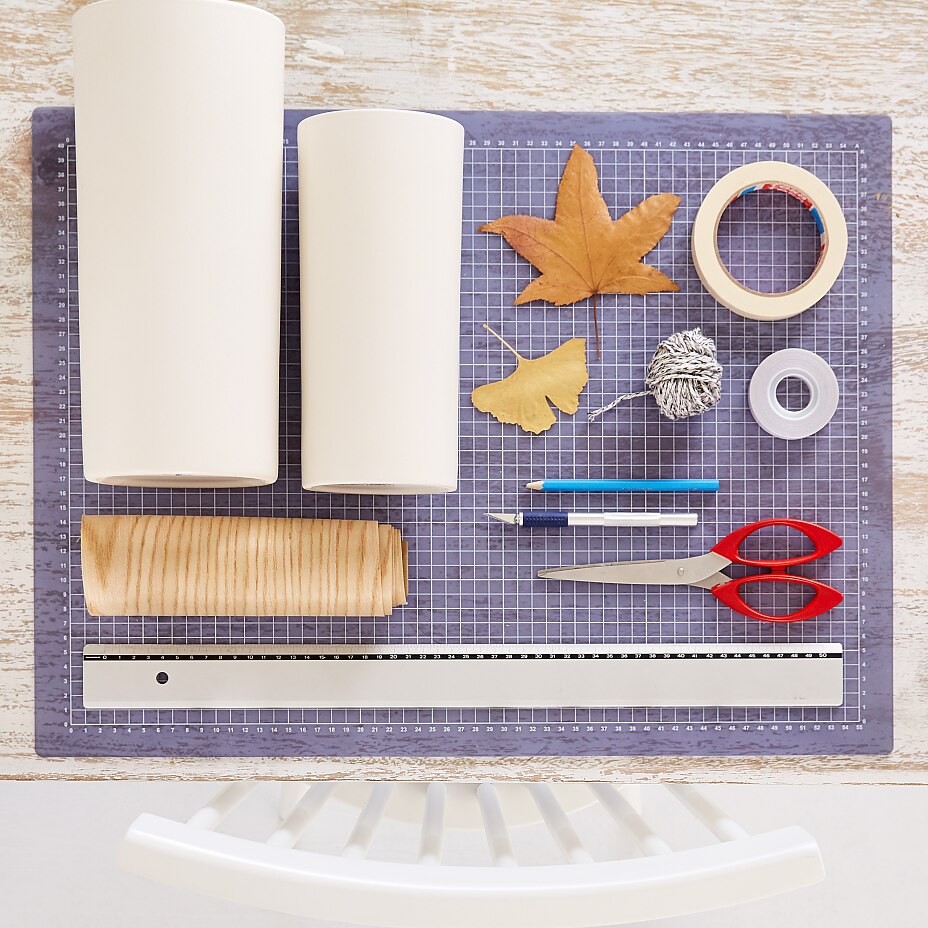 02
Cut the veneer fabric in the desired height and width (circumference of the vase + 1.5 cm). Fix the veneer on the cutting pad with the masking tape. Using the ruler and the pencil, gently draw a line along the left and right side at a distance of 1.5 cm from the border. Tip: If the fabric bends too much, carefully iron it with a little steam.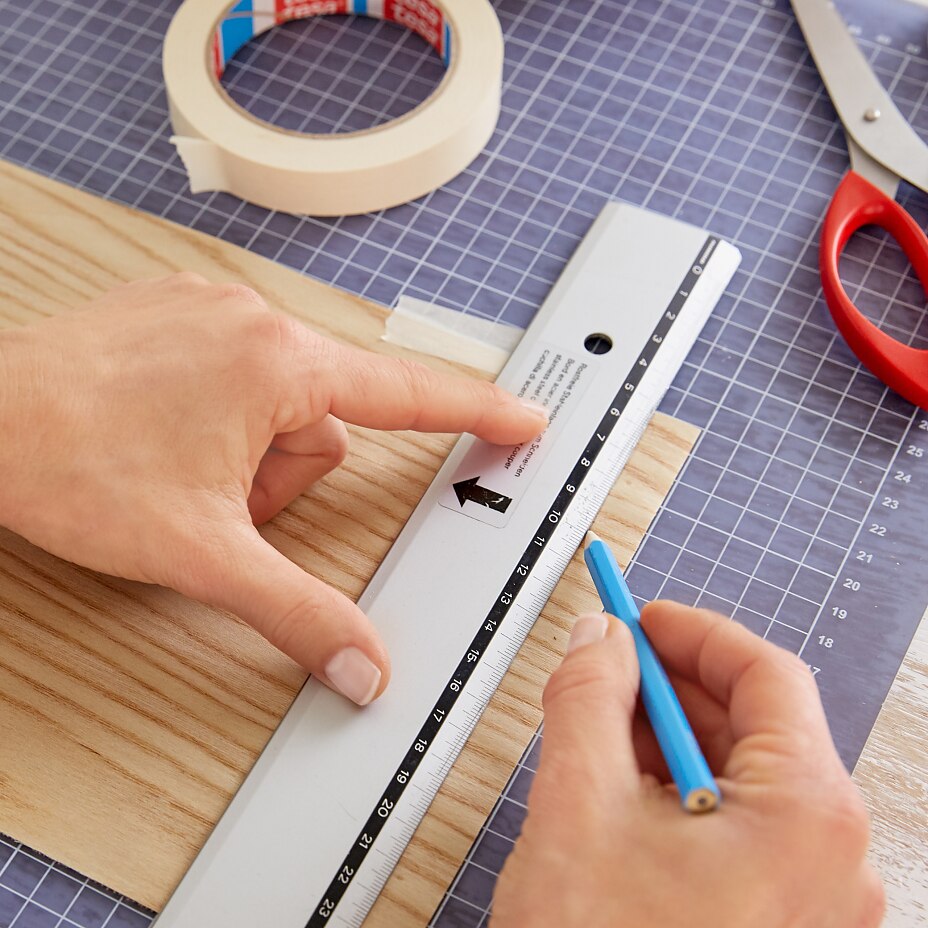 03
Cut the veneer obliquely from line to line at an even distance using the cutter. The spacing of the lines defines the size of the square weave pattern.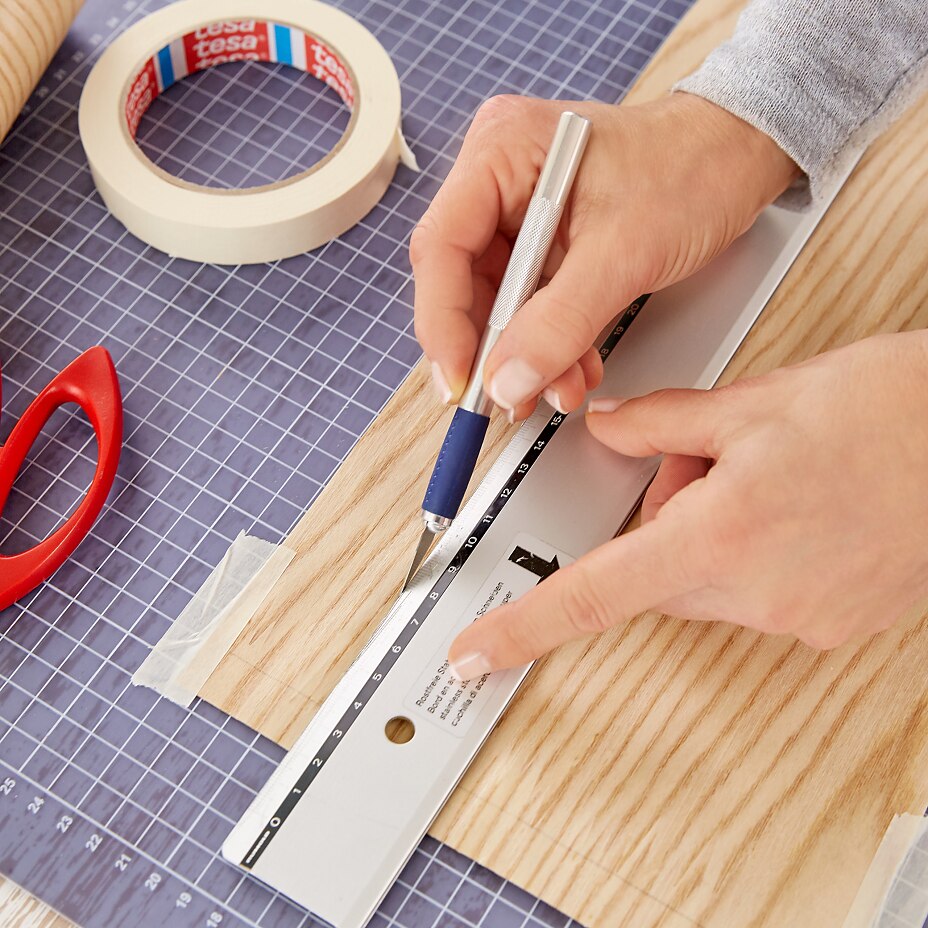 04
Now cut further strips from a piece of veneer fabric in opposite grain: Height of the cover x width of the strips determined in the previous step. Measure beforehand how many strips you'll need. Depending on the length of the cover, the pattern may not tally. In this case, simply cut somewhat wider or narrower strips. Interweave the strips.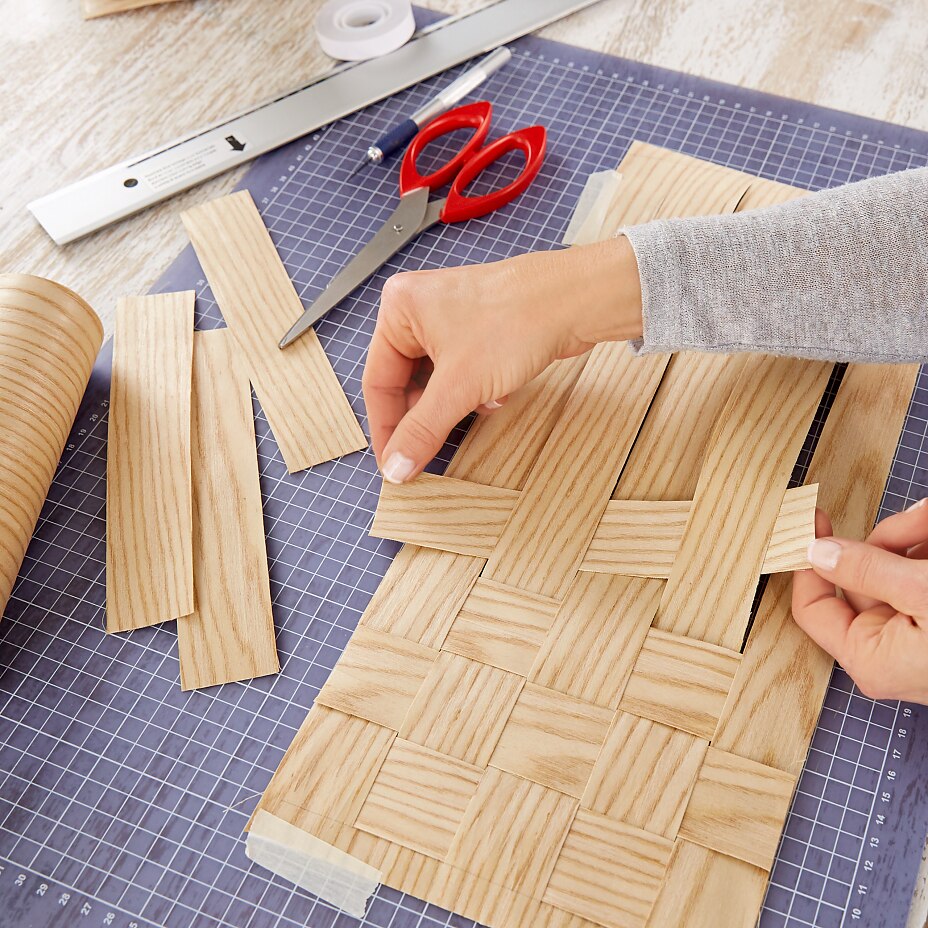 05
Fix the loose ends with double-sided adhesive tape. Cut off small pieces of adhesive tape. Lift the veneer strip, apply an adhesive strip, remove the cover paper, and firmly press on the strip. Repeat on the other side.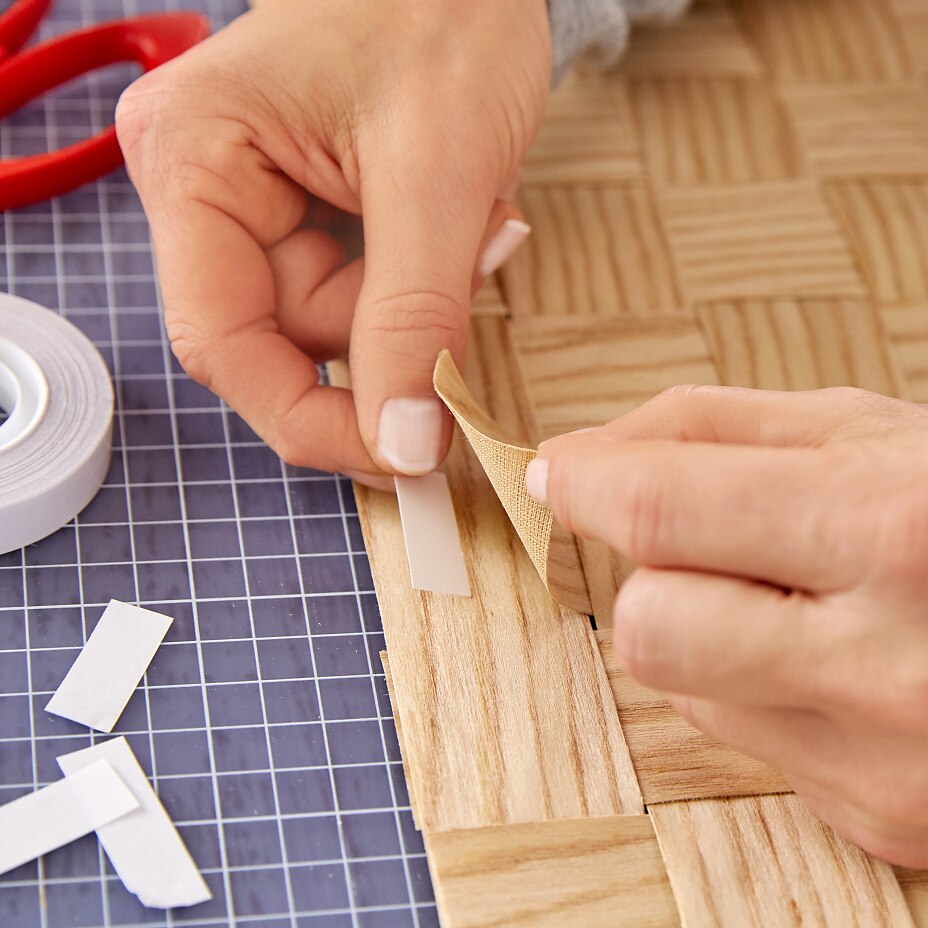 06
Apply a piece of double-sided adhesive tape to one end of the cover.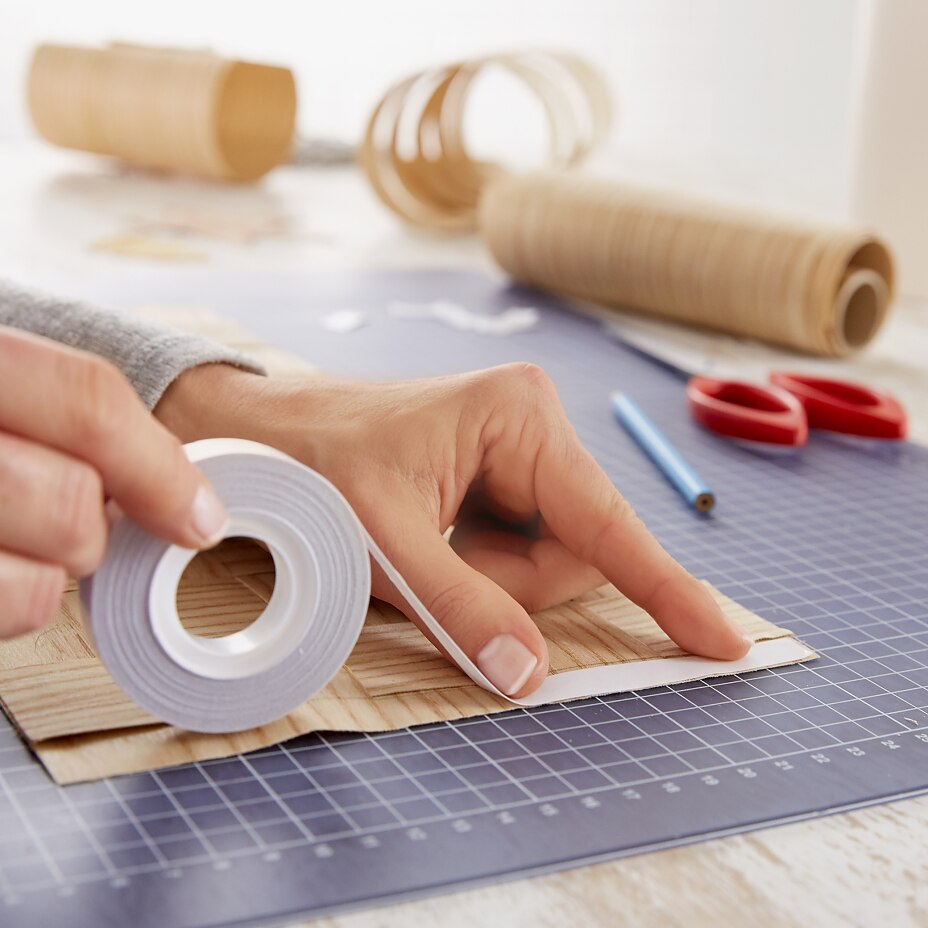 07
Remove the protective film.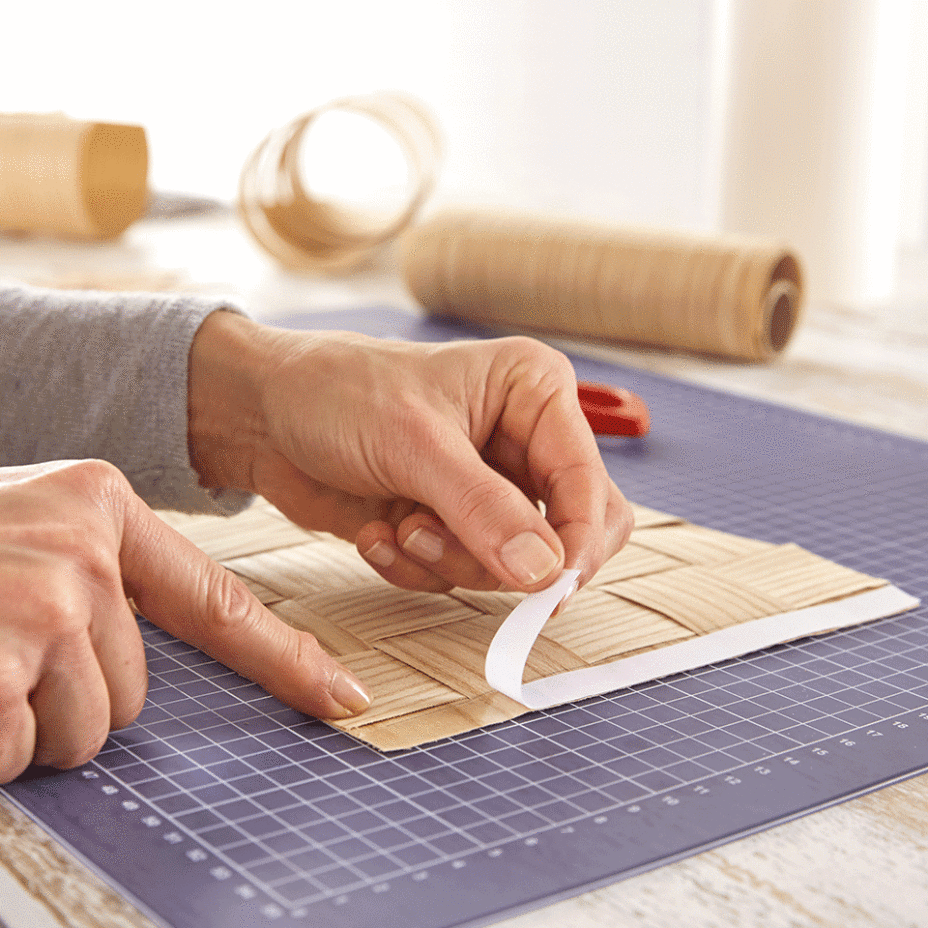 08
Place the cover around the vase, and glue together.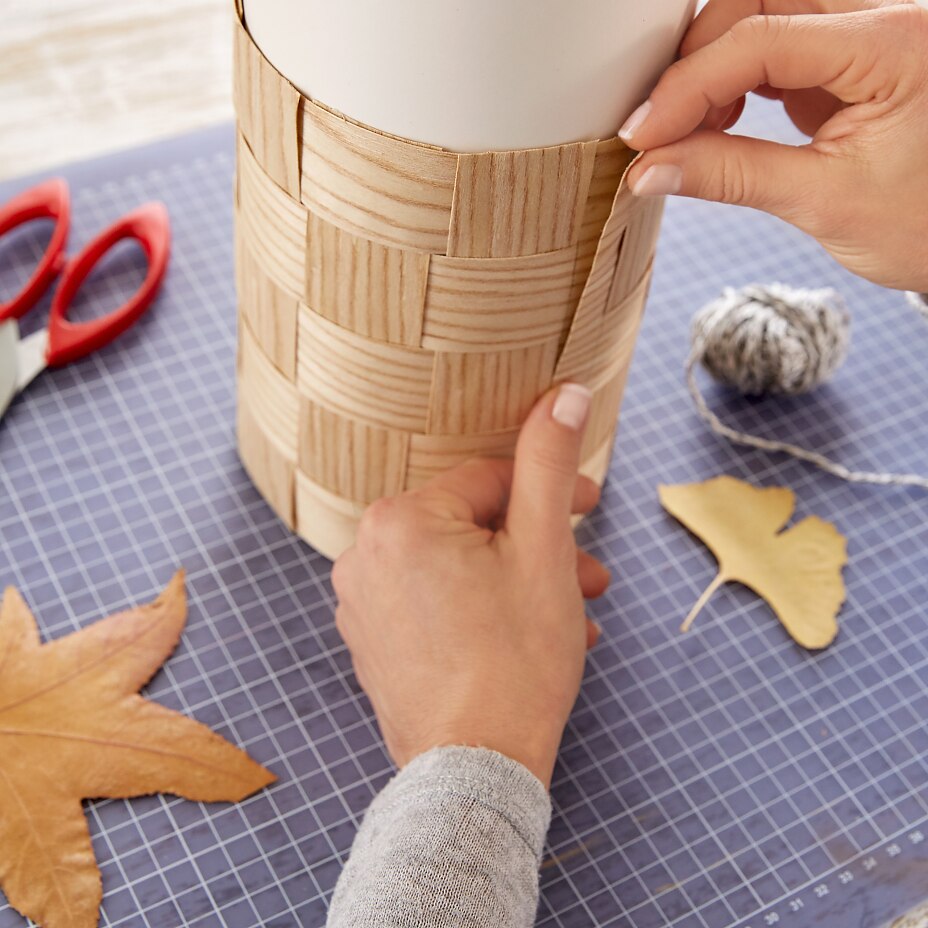 09
Tie the cord around the vase and attach a dried leaf.