Table runner
The fabric table runner with its delicate leaf ornament deserves the best spot on the table. Do it yourself - it's much easier than you might think, even for less talented tinkerers.
Level of difficulty
Original & quick
We need:
Wrapping paper as a working base
table runner
dried leaves
white textile spray
tesa® Spray Glue Permanent
How we do it: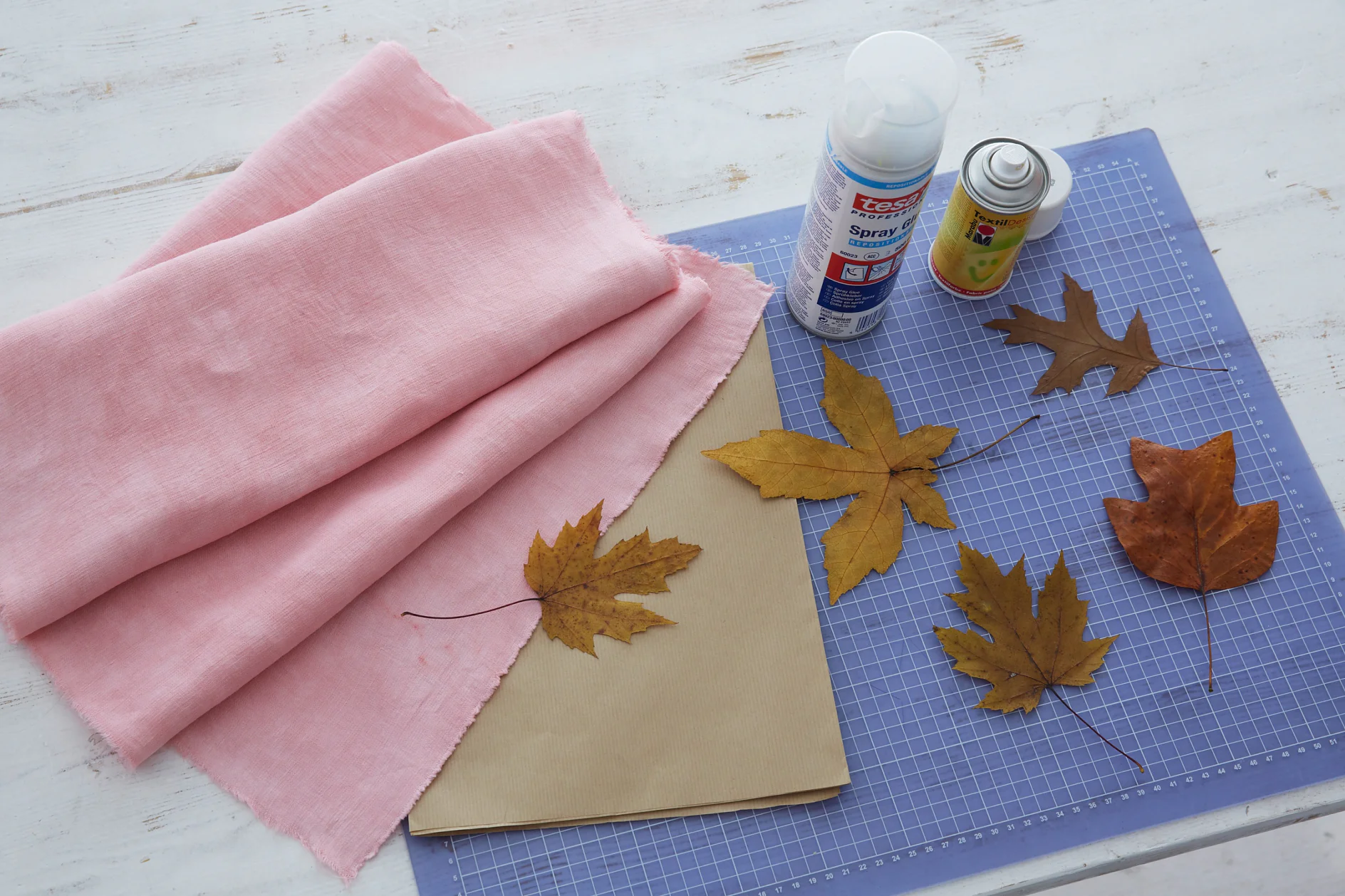 Collect all items and let's start!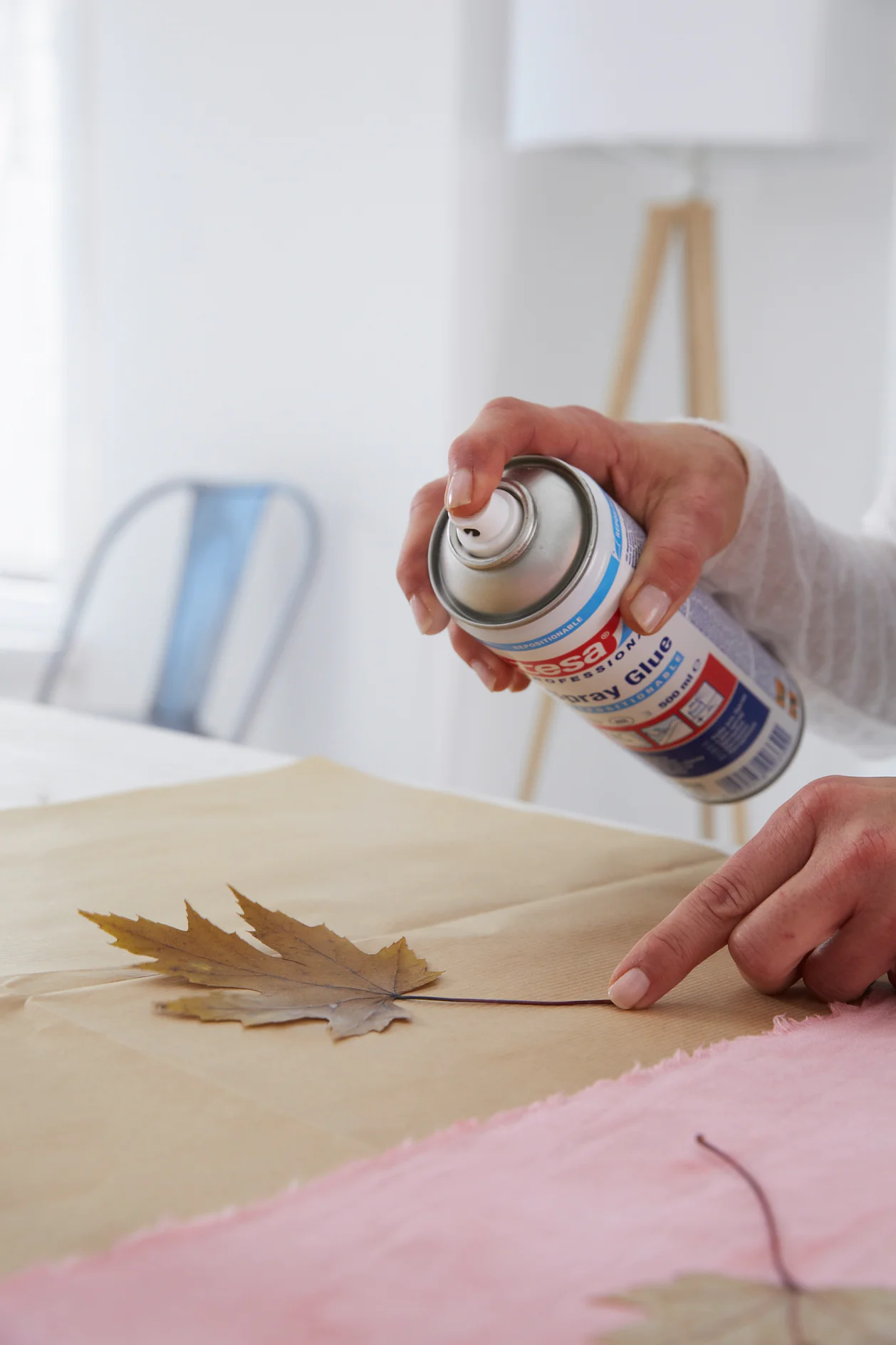 Cover one side of the leaves with a thin film of tesa® Spray Glue Permanent.
Glue the leaves in a nice pattern on the table runner.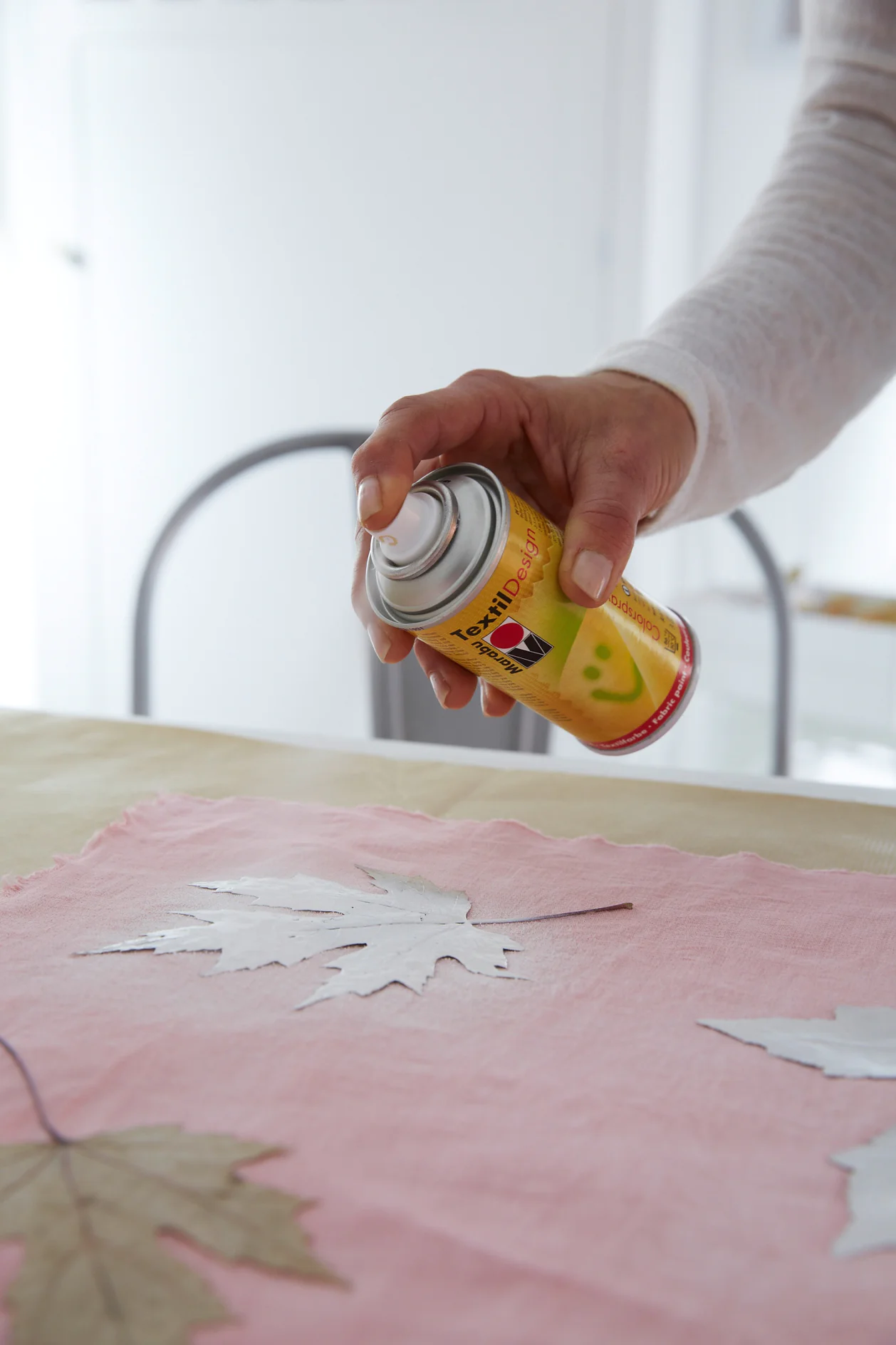 Now, apply the textile spray all around the leaves.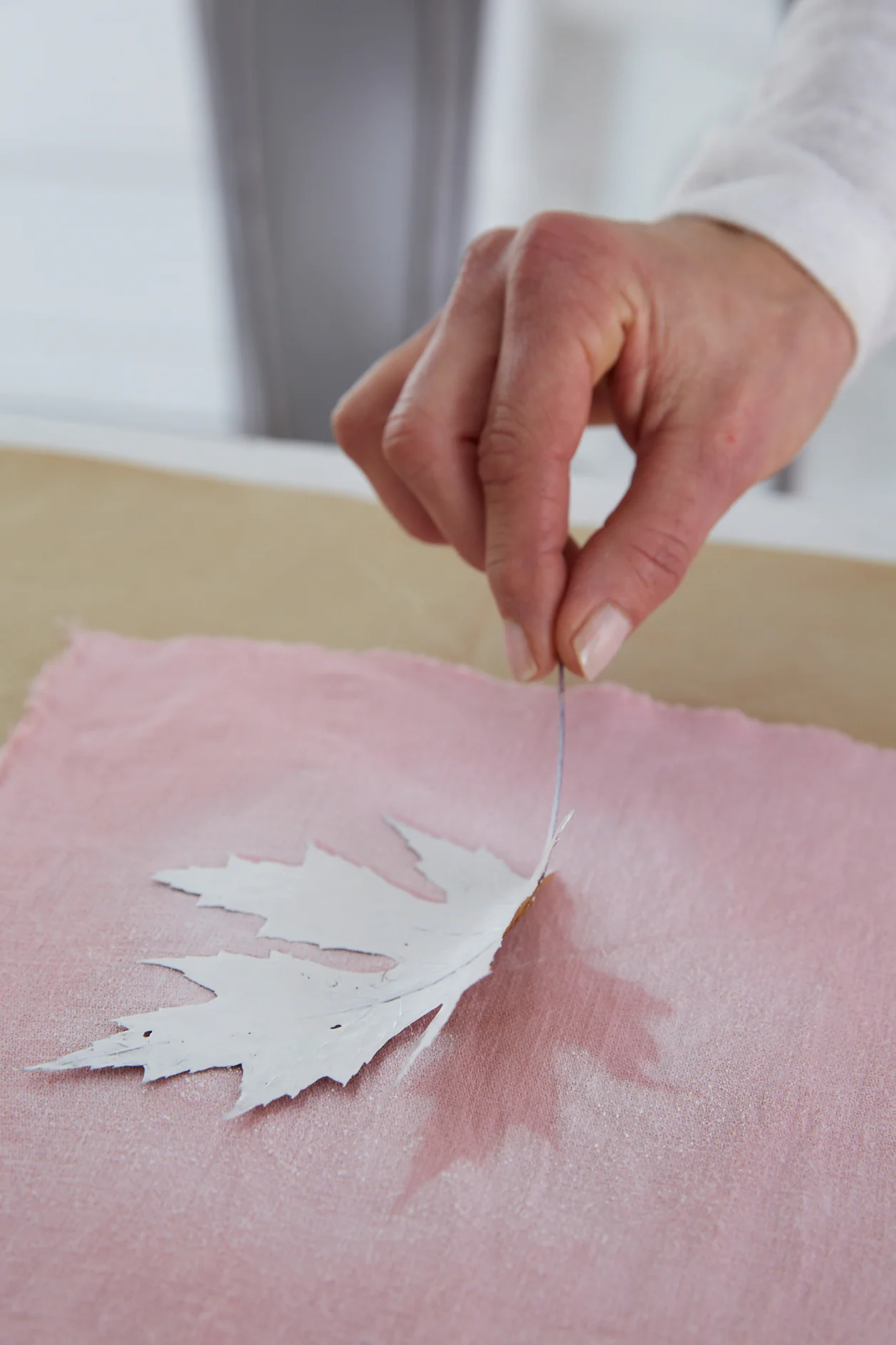 Carefully remove the leaves and allow the table runner to dry.