New
tesa

HighPerSealFX labels and tapes

Customised design and protection against tampering and theft
---
---
Heidelberg, 21. March 2016. With tesa HighPerSealFX labels and tapes, Heidelberg-based product- and brand-protection specialist tesa scribos unveils a new generation of tamper-proof labels and adhesive tapes. Thanks to flexible feature combinations, both labels and tapes will in the future help to add still further to the strength of the brand image. For example, the new security labels can be customised in any number of ways to match the design of the packaging by adapting the colour, printing, size and shape. The tapes can be highly customised with customer-specific printing. It's not just the design that is spot-on, however – when opened for the first time, tesa HighPerSealFX labels and tapes leave behind visible, predefined marks on the packaging for the end customer (the so-called void effect), thus providing effective protection against theft or tampering by counterfeiters.

Semi-transparent: the perfect match to packaging design
To further increase their tamper-proof credentials, tesa scribos has enhanced the new security labels and adhesive tapes with innovative properties. The label can now be customised even more, with the option to choose any colour, size or shape desired. However, for anyone wanting to leave the corporate identity on their packaging design as untouched as possible or wanting to ensure that important product information is not concealed, the new semi-transparent version is the perfect solution. The inconspicuous semi-transparent labels are nonetheless easily identified by consumers, whilst at the same time satisfying HighPerSeal security requirements: thanks to tesa's perfect adhesives, they boast optimum adhesion to any surface. Once removed, they leave behind an irreversible and customised void effect on the packaging: for example, the word "opened" appears in multiple languages on the packaging material, or an open lock symbol is shown. With the so-called Void Preview, the resulting void effect can be made visible by customs investigators or logistics staff using UV light even when the labels are still unopened.

Security that can be checked
With tesa connect & check, tesa scribos brings the advantages of an analogue security label into the digital age. Recipients can use a computer or smartphone to check the authenticity of a tesa HighPerSealFX label – and thus of the entire shipment – in a matter of seconds. Customers simply scan the printed QR code or visit the appropriate website. The tesa connect & check web application can also be incorporated easily into a brand owner's own app or existing homepage, enabling a brand image that is consistent, professional and protected.

Clean and simple application of the tesa HighPerSealFX tapes
Also new is the tesa HighPerSealFX tape. The Heidelberg-based company has worked intensively on further developing the sealing solution. The adhesive tape is now even more robust during handling, making it particularly well suited to machine application. The continuous adhesive tape can be applied easily and cleanly because, at the edges and in the centre of the tape, there are strips without the void effect: no residue is left on inner packaging if, for example, there is a gap between the top flaps of a cardboard box. In addition, no pieces of void residue fall into the packaging when it is opened. The void effect is also not triggered accidentally, for example when flaps slide against each other in transport. Thanks to the perfectly optimised adhesives from tesa, the solution adheres to all surfaces and is suitable both for boxes and for pallets. Just like the labels, the tesa HighPerSealFX tape can also be highly customised and can be printed according to customer requirements. It also features the Void Preview for experts, as described above.

tesa HighPerSealFX labels and tapes provide valuable shipments with effective protection against unauthorised access and tampering, since packaging cannot be restored to its original condition once opened. And because the security solutions are only available directly from tesa scribos, it is impossible for fraudsters to produce counterfeit versions of the security labels and tapes themselves. Combined with its unrivalled adhesive performance and security, tesa scribos provides the market-leading overall package for the protected shipping of valuable goods.
Press Downloads
Here you can add all documents and media files to the download cart at once. (Zip File)
Documents
New HighPerSeal FX Labels and Tapes
File type

word

File size

240.6 kB
Images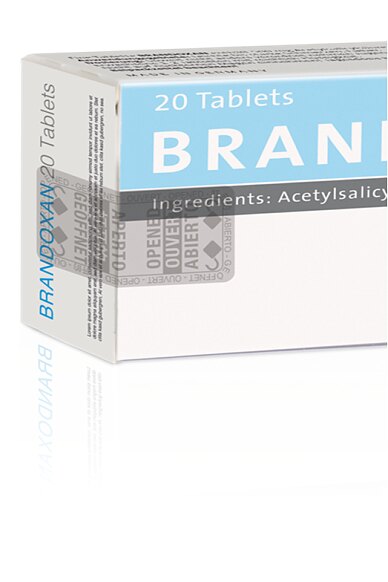 Semi-transparent HighPerSealFX Label
File type

image

File size

290.9 kB
Semi-transparent HighPerSealFX Label
File type

image

File size

290.9 kB

Dimensions

523x784

Copyright status

This media asset may only be used for editorial purposes, a commercial use is excluded. All tesa media assets that are reproduced for editorial purposes must bear the copyright notice "© tesa SE. All rights reserved". An electronic processing is only permitted with the prior consent of tesa SE. May be reproduced freely. We ask for a copy.