Spacer Tape
Industrial strength double-sided tape solutions for aesthetically appealing facade applications.
Structural Glazing Spacer Tape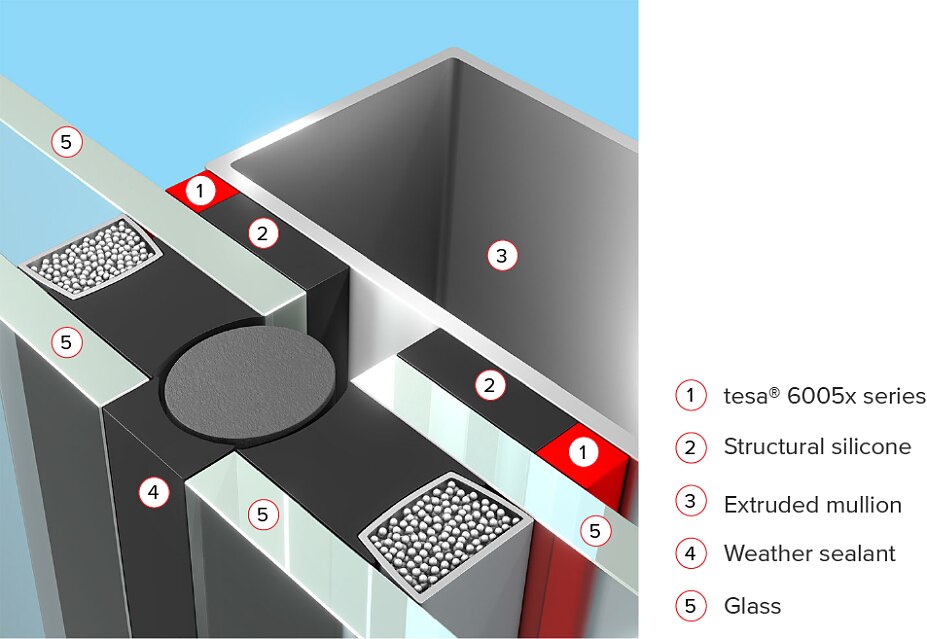 Structural glazing is a modern facade manufacturing technique that opens new perspectives in glass architecture. Characterized by having a large glass pane area almost without visible framework, it satisfies architects' increasing desire to maximize natural daylights into the interior of the building. In this case, the glass pane is silicone-bonded to a metal frame. Spacer tapes are used to maintain the defined distance between glass pane and metal frame prior to applying the structural silicone.
tesa® 6005x1 series spacer tape is a double-sided high density PU foam tape designed with open cell structure allowing air and moisture to transport through the tape, permitting an optimum silicone curing.
Designed as a spacer element for two-sided and four-sided structural silicone glazing
Chemically compatible with all major silicone systems
High compression resistance to ensure consistent thickness of silicone bead
Low thermal conductivity to minimize heat transfer through your facade