Splicing Tapes for Paper Printing
tesa EasySplice® solutions for the printing industry have developed even further.
For over a decade, tesa EasySplice® has proven effective for flying splice in the printing and paper industry. Our newest generation of splicing tapes offers an even better performance due to its improved contact adhesive, combined with the most reliable product design and a tailored assortment for all paper grades and reel stands.
Improved contact adhesive:
Our newly designed "all-weather" adhesive remains largely unaffected by temperature and humidityvariations in the environment. It always performs at the same high level, whether in very cold or very hot and humid conditions.
It offers 30 percent more tack than the market standard, creating the most reliable contact between the new and expiring web during splicing.
Due to its increased wetting, the new adhesive bonds perfectly, even on critical papers.
The new

tesa

EasySplice® family offers an 18-month shelf life (50 percent longer durability compared to the market standard) without loss of performance.
tesa

EasySplice®: Reliable Performance in all Climatic Conditions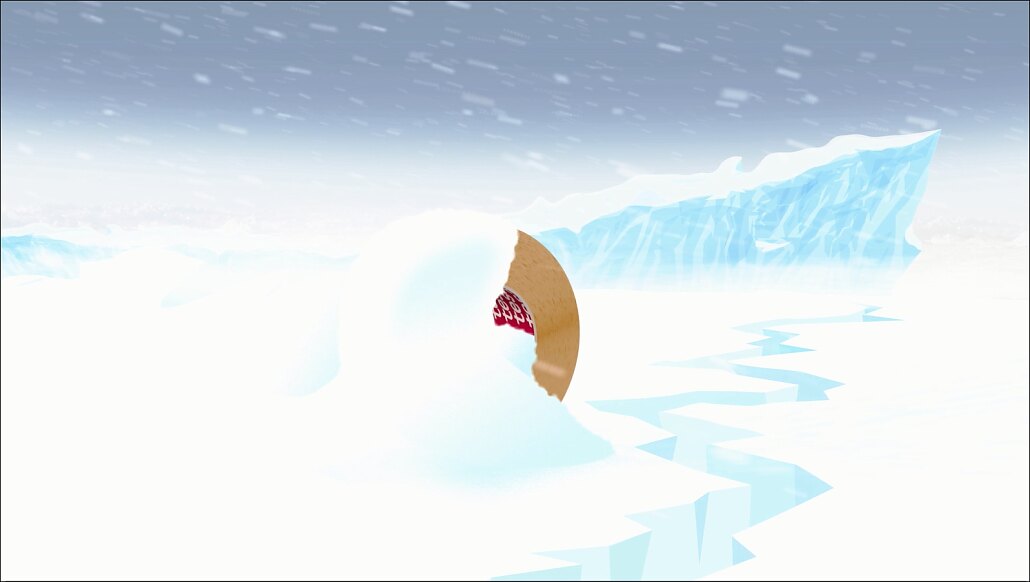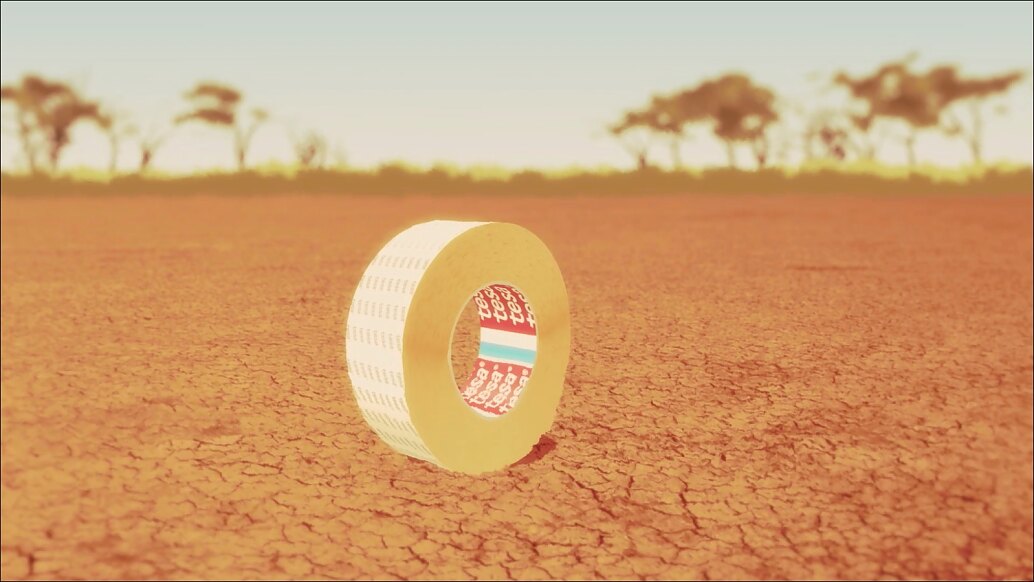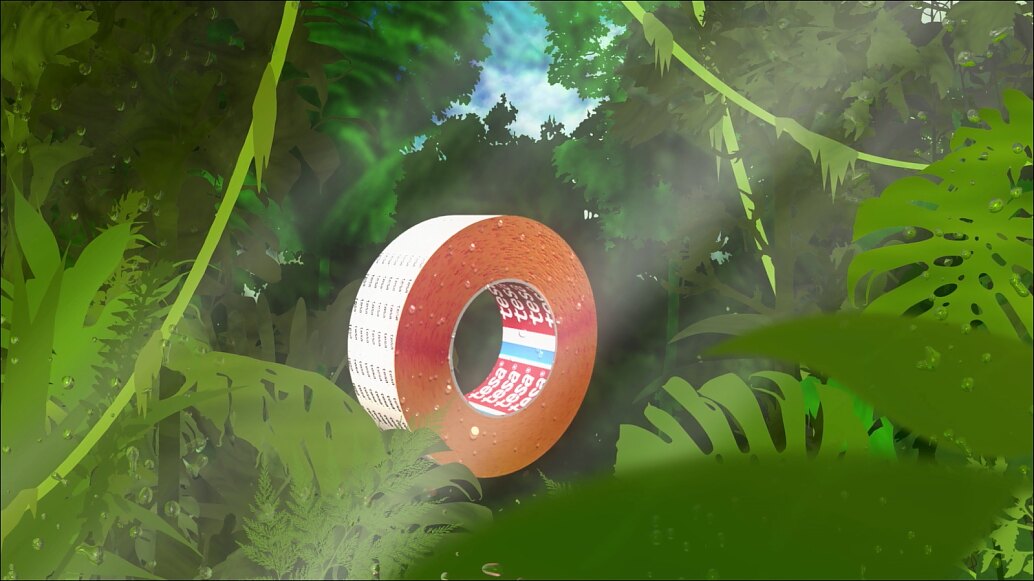 tesa EasySplice® paper splicing tapes have much higher tack and wetting, along with an improved shelf life, when compared to the market standard.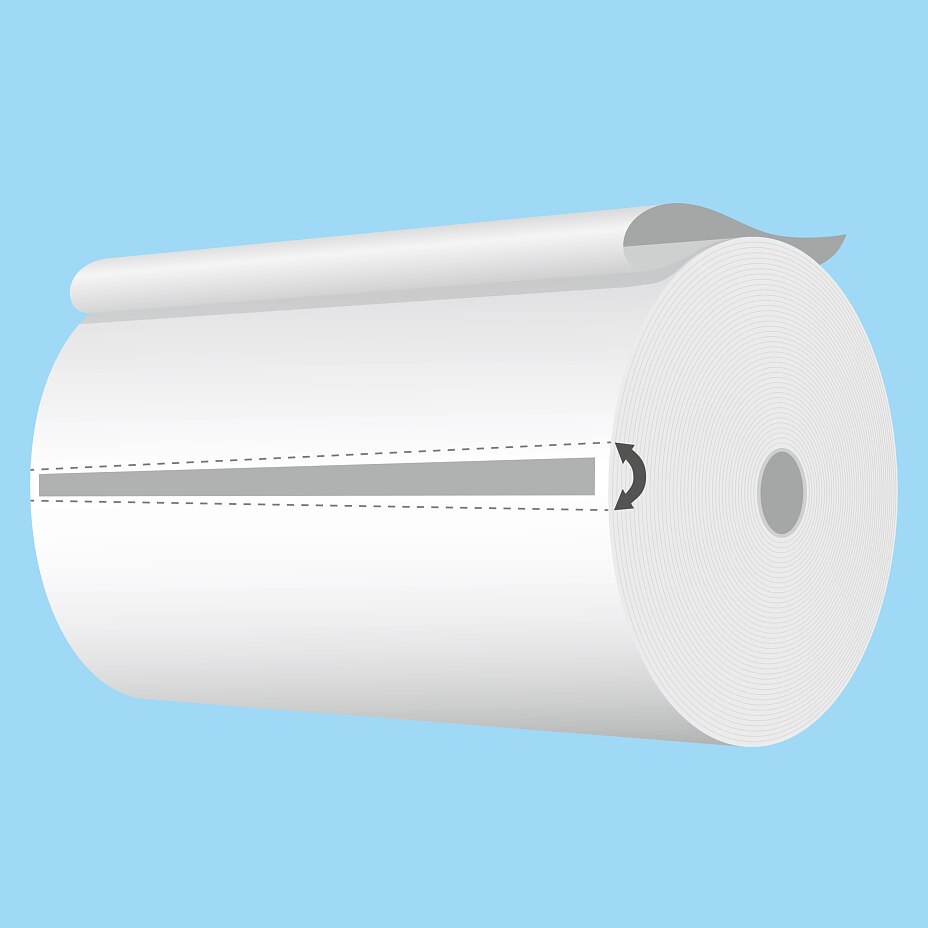 Apply the splicing tape under the top layer of the paper roll. Then remove the upper part of the liner.
Attach the top layer onto the exposed adhesive of the tape.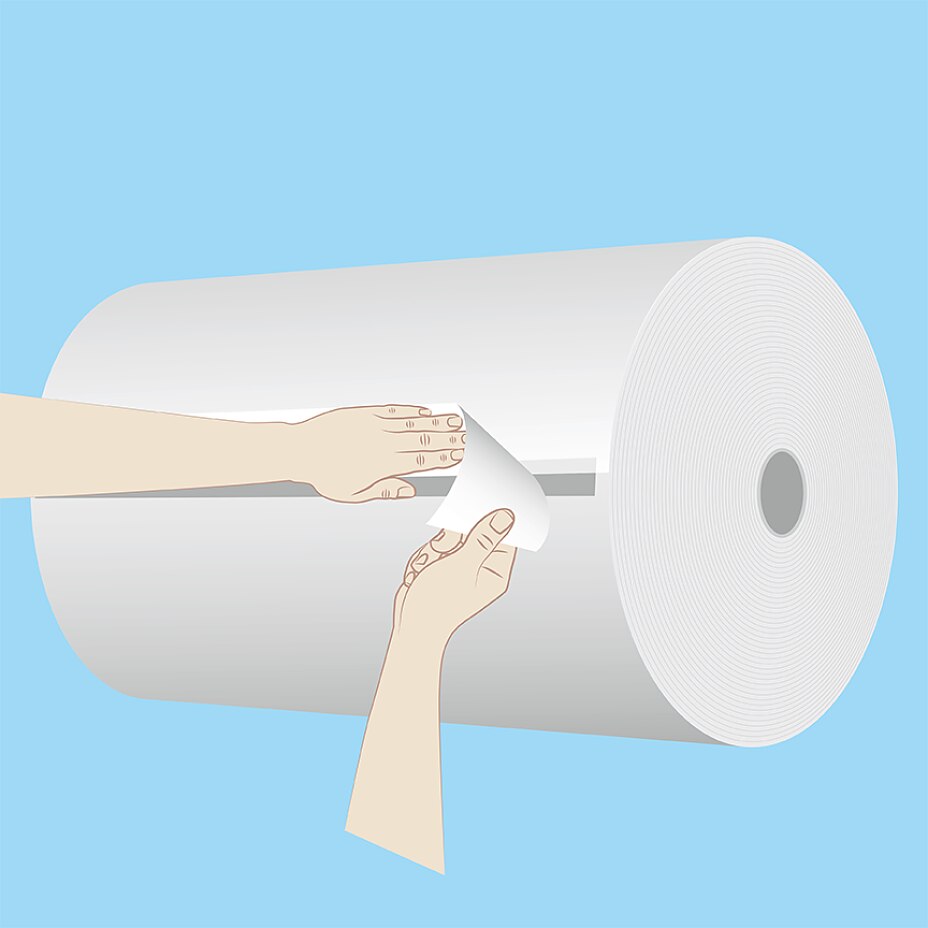 Tear off the excess paper, following the line of the remaining sector of the liner.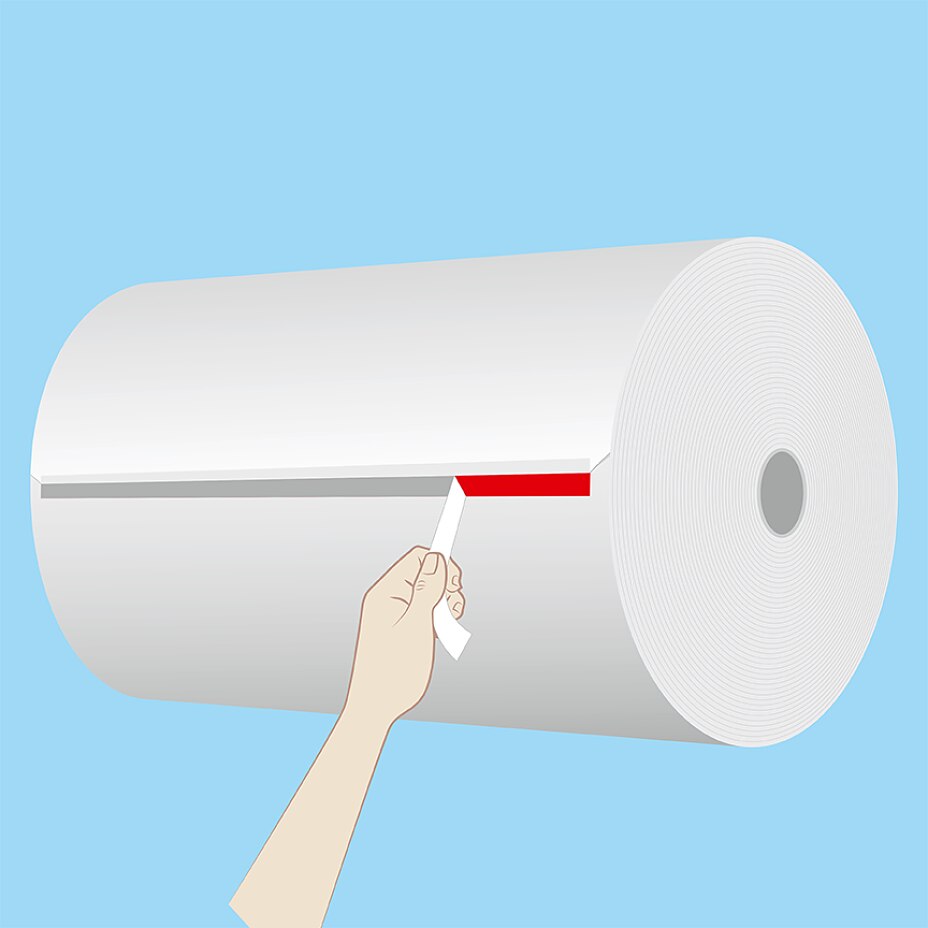 Before accelerating the reel, remove the lower part of the liner. This takes a matter of seconds.
Highly Reliable Product Design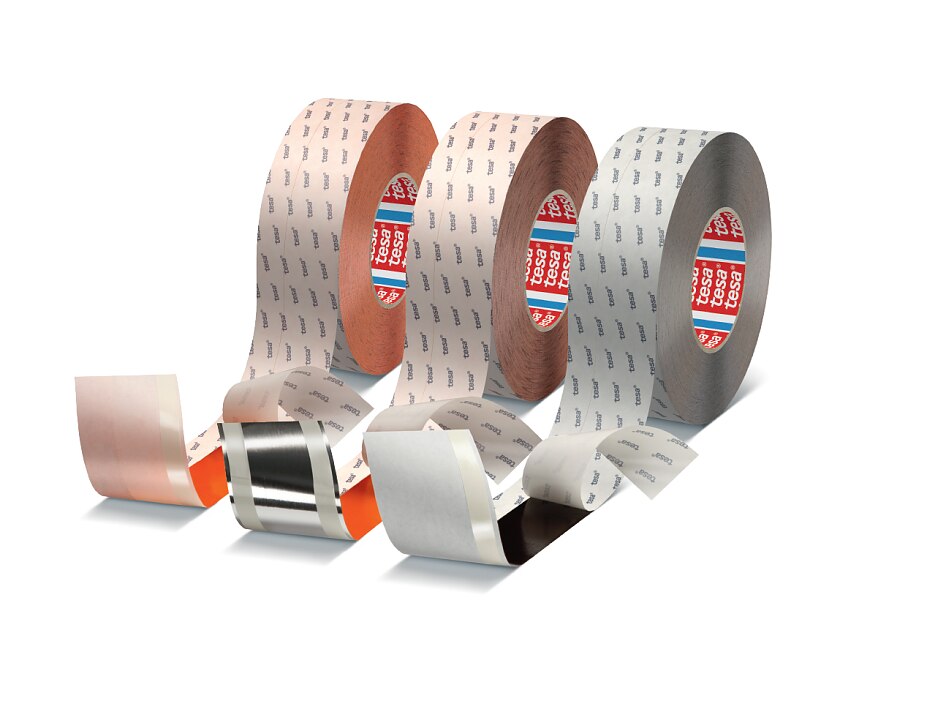 Our new tesa EasySplice® generation of splicing tapes offers market-proven product features.
The improved contact adhesive bonds perfectly onto the widest paper range.
The hand-tearable paper backing is also available with an optical or inductive detection feature.
Our splitting strip is designed to have a defined breaking point, with a stable opening force – independent from the width of the tape. It keeps the prepared reel closed for storage, transport, and acceleration, but also opens reliably during splicing.
Application of
tesa

EasySplice®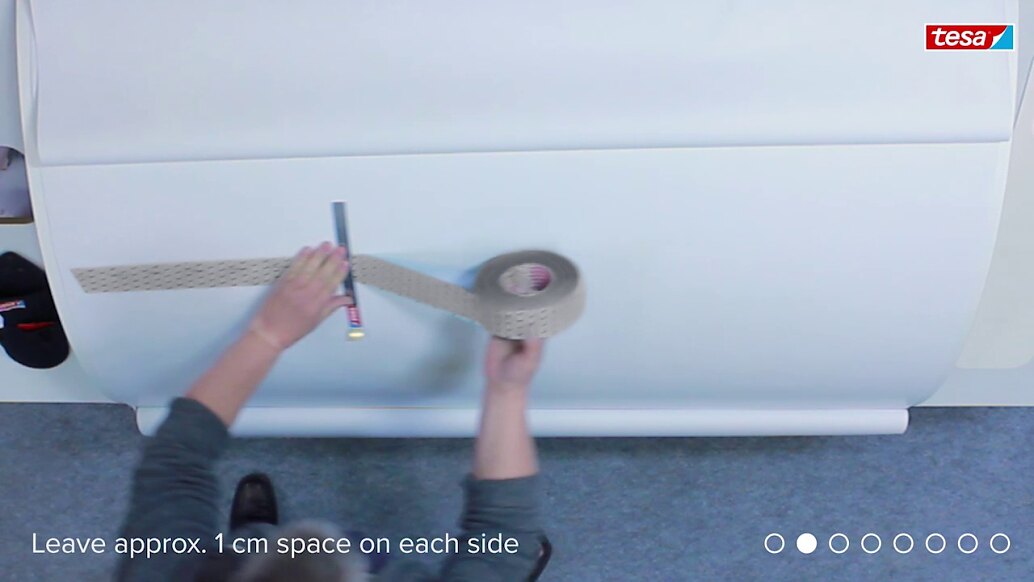 tesa

EasySplice® for Paper Printing
Tailor-made Splicing Tapes for Printers' Needs
Our new tesa EasySplice® assortment is tailored individually to different printing conditions, machines, papers, and splicing tape uses:
• Our tesa EasySplice® 51780 PrintLine Plus offers the improved contact adhesive combined with a paper backing.
• The tesa EasySplice® 51786 Detect Plus combines the improved adhesive with an aluminized backing for inductive detection in press and post-press.
• Our tesa EasySplice® 51788 Black Plus offers the improved adhesive and a black-colored backing for optical splice detection.
• The new tesa EasySplice® 51680 Rotogravure Plus has a splitting strip with a wavy design for splicing of very critical papers on wider webs, especially on gravure printers. Different paper grades and reel stand types require a variety of opening forces:
• "Low" for belt-driven reel stands and splicing of thin or low-quality papers (product versions PV12 and PV16).
• "Standard" for splicing of most paper grades (product version PV13).
• "High" (double splitting strip) for long-term storage of prepared reels or splicing of thicker paper grades (product version PV10).
tesa

® Easybridge and Detection Labels for Paper Printing
INGEDE Certification for Paper Recycling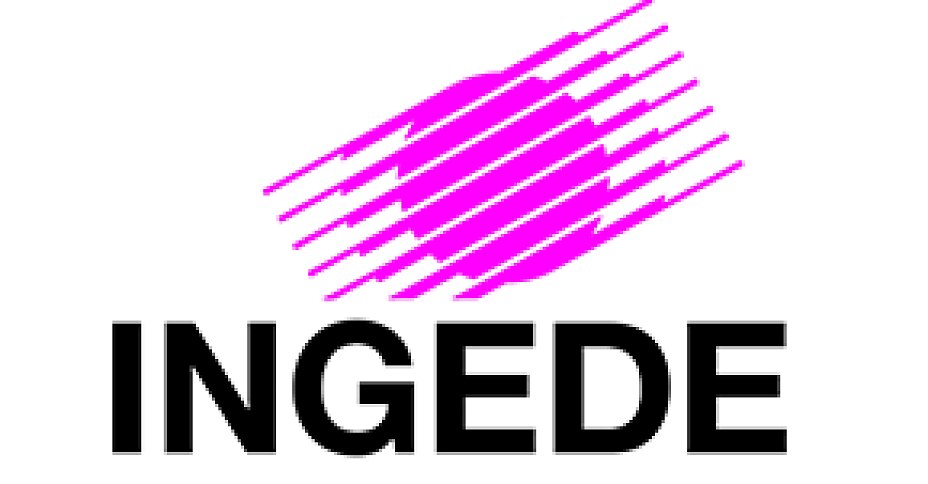 tesa EasySplice® is certified for the de-inking process by the International Association of the Deinking Industry (INGEDE).
The goal of this organisation is to ensure that even more paper is recycled and it shares our view that recyclability is more important than repulpability as it contributes to an orderly recycling chain.
Our product specialists in Singapore can help you with any questions you may have. Get in touch with our team using to form below to find out how you can best optimize your paper splicing processes.