High-End Tapes from Italy
tesa Plant Concagno, Italy
Comet SpA - a tesa Company
Via L.Cadorna, 27
22043 Solbiate con Cagno (CO)
Italy
Phone: +39 031 995 111
Fax: +39-031-995-925
Dr. Roberto Moroni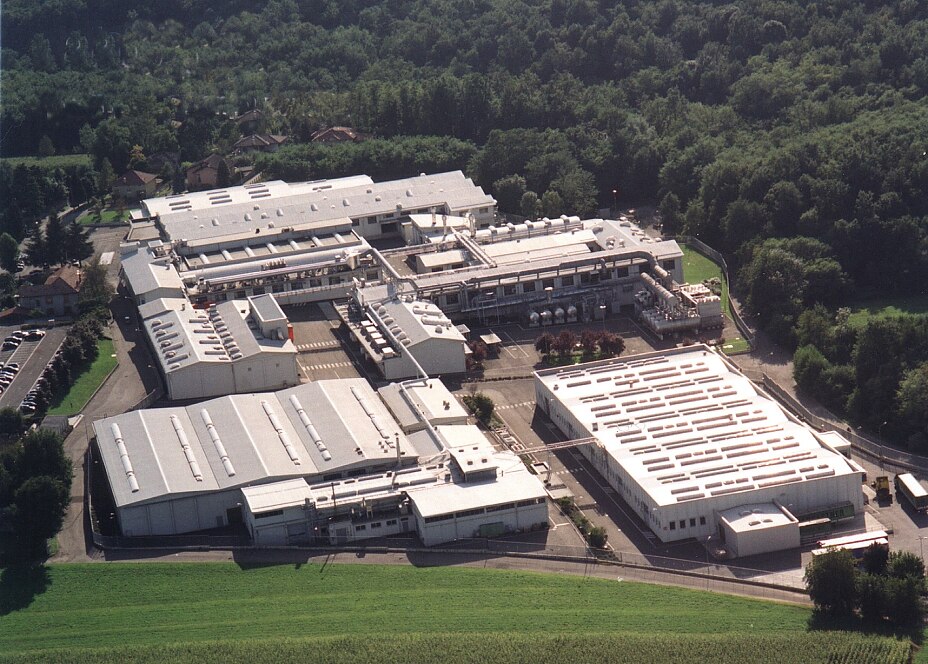 In the northern Italian town of Concagno, some 180 employees produce adhesive tapes for the automotive sector, professional craftsmen and industry, as well as end users.
Like other tesa plants, the facility has one of the most state-of-the-art production facilities in Europe and boasts a wide range of processing methods and product lines.
The focus here is on solutions for packaging and bundling in industrial production, products to wrap and affix cable harnesses and for the protection of surfaces in the automotive industry, as well as for joining, sealing and repairing. Well-known consumer product lines such tesapack®, tesafilm®, tesakrepp® and various tesa® textile tapes are produced here.
Initially, the production site was the main plant for the venerable Italian brand Comet. Comet is a stationery product that is firmly anchored in the minds of consumers. The engineer Giuseppe Mascetti established the brand with business partners in 1953 when he founded the Comet company. Production took place at the Comet plant in Concagno, near Milan.
In the 1970s, Comet became the leading adhesive tape brand in Italy. In 1990, Beiersdorf acquired both the brand and the company. With the founding of tesa SE 2001, the plant and the Beiersdorf subsidiary were converted into tesa companies. However, Comet maintained its presence on the Italian market. The Italian brand had the same look for almost 20 years, until it was relaunched in 2006. This encompassed not only a fresher design and high-quality packaging, but also the introduction of a new range of double-sided adhesive tapes. tesa is also available on the Italian market as a stand-alone brand.
The plant is certified in accordance with the ISO 14001 environmental standard and the quality standards ISO/TS 16949 and ISO 9001.