More Sustainability, More Innovation
Our new sustainability agenda
As one of the world's leading companies in the field of adhesive technology, tesa can achieve great things while also shouldering a great deal of responsibility.
What Sustainability Means To Us
We see sustainability first and foremost as an opportunity. It challenges us to always think a few steps ahead and never settle for the status quo. A perfect example of this is our products and production processes. From our point of view, an innovative product unites the highest levels of quality and performance with a low ecological footprint. We want our products to have as little negative impact as possible on global challenges such as climate change and resource scarcity throughout their entire life cycle. We have implemented measures to continuously increase our energy efficiency in order to accomplish our sustainability objectives. For example, one of our goals is to be completely climate neutral by 2050. To stay on track and reach this target, we favor renewable energies and are currently testing alternative materials to use in our products.
We also rely on the ideas and expertise of our employees. This is why tesa is doing everything we can to provide a safe, healthy, and attractive working environment as well as to create space for innovation.
tesa has affiliates in more than 100 countries and a production network spanning almost every continent. Due to our wide reach, we are also directing our attention to those who work along our company's value chain by ensuring fair working conditions and upholding local labor laws and human rights.
tesa

's Sustainability Agenda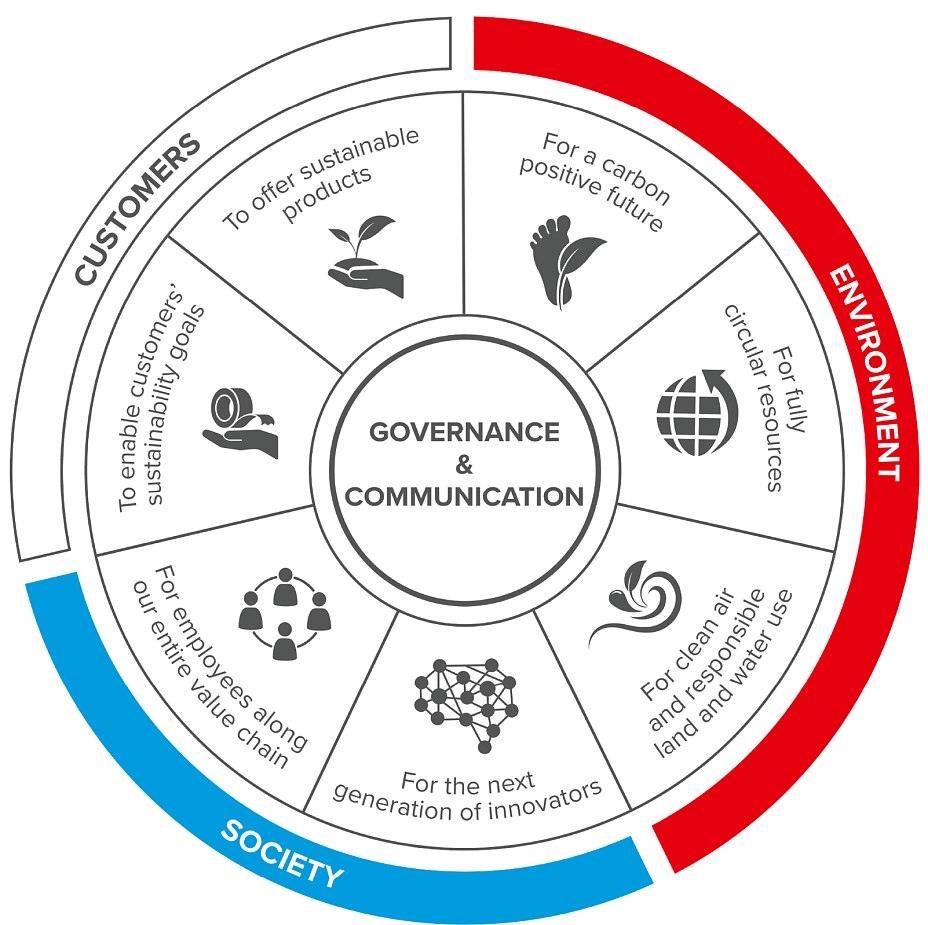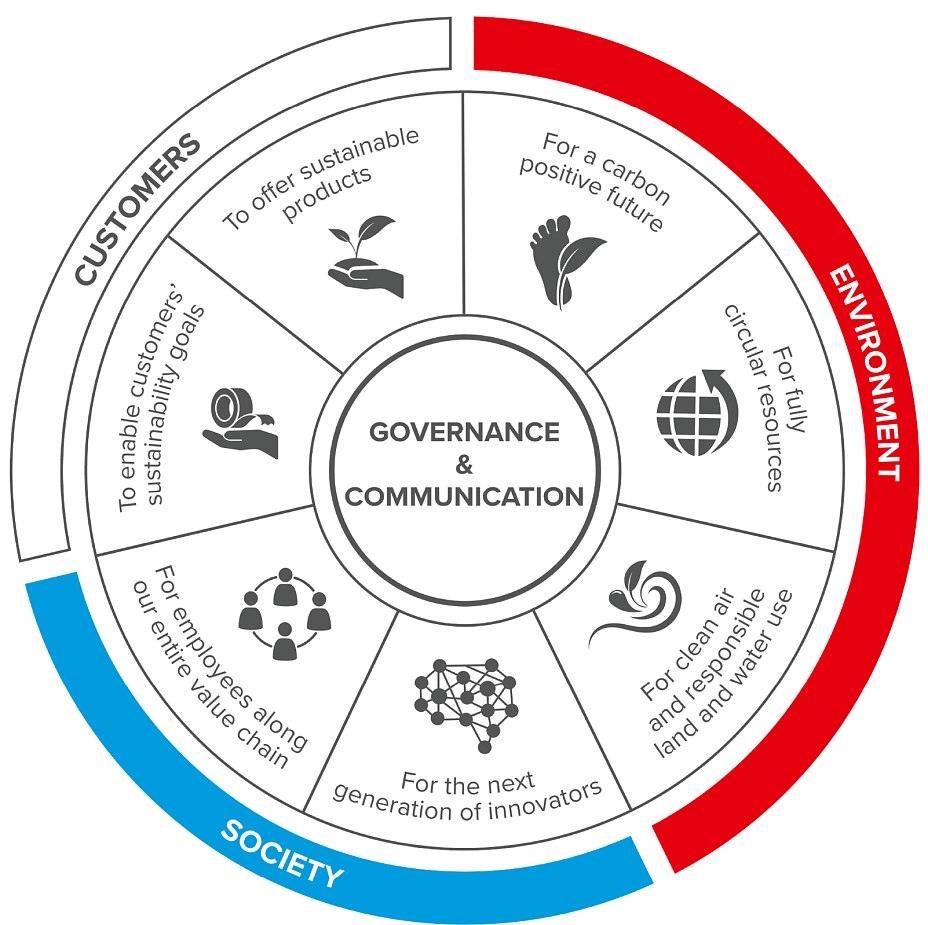 Our new sustainability agenda is an integral part of our business strategy and covers the three areas of Environment, Customers and Society as well as the seven focus areas. We have defined mid- to long-term goals in each category.
Plenty To Achieve By 2025
As part of the sustainability agenda, we have adopted sustainability targets that we want to achieve by 2025. We are currently working on defining more goals and are recording concrete figures to measure our progress. We will keep you updated on the latest objectives here and in tesa's sustainability reports.
Key targets for the next five years:
30 percent absolute reduction in energy-related CO2 emissions (Scope 1 and 2) compared to 2018.
Significantly increase sales of sustainable products and make packaging more sustainable in the future.
Zero work accidents alongside maximum effectiveness and efficiency. 
tesa

and the UN Sustainable Development Goals
The UN's 17 Sustainable Development Goals (SDGs) serve as an important benchmark for tesa's sustainability work. The goals help us align our operations and products to a global agenda and therefore make a contribution towards more sustainable development. 
What are the Sustainable Development Goals?
The 17 Sustainable Development Goals form the core of the "Agenda 2030" – a global action plan for sustainable development. They were adopted by 193 heads of states and governments in September 2015 at the United Nations summit in New York. In addition to politics and civil society, companies are also requested to take part in the implementation of these goals.
Our measures particularly support the following SDGs:
Gender equality
Affordable and clean energy
Decent work and economic growth
Responsible consumption and production
Peace, justice and strong institutions
Sustainability within
tesa
We have firmly embedded sustainability into our core processes and business model. In addition to this, we have established a corresponding organizational structure and defined responsibility as a cross-functional task within the Group.
The Sustainability Committee has been created to steer our sustainability activities and is responsible for the decisionmaking process.
The Committee meets every quarter and consists of managers from different departments and is chaired by a member of the Board of Management.
The planning and coordination of our initiatives are taken on by the Sustainability Department, while the departments, regions and affiliates are responsible for implementing the measures.
Responsibility Needs Trust
We want all those who work with us – our employees and partners alike – to see us as trustworthy and dependable. The basis for creating strong relationships is compliance with the relevant laws and regulations, which is why we have implemented a compliance management system. This system has been set up to ensure that all of tesa's employees, managers and committees adhere to the applicable legal regulations and company policies. tesa's Code of Conduct also plays a vital role in the area of compliance. It is based on the ten principles of the UN Global Compact and serves as an overarching, binding code of conduct for the entire workforce associated with tesa.