Covering All Flexo Plate Mounting Needs
Our purpose is to make life easier in the plate mounting world with advanced adhesive technologies and a global team of flexo experts. Through collaboration, we help to optimize your production line by saving you time, money, and resources. Our comprehensive assortment of truly dependable plate mounting tapes and sleeves allows us to provide unbiased consultations. Cooperatively, we will find the solution that works best for you!
tesa

® Twinlock at a Glance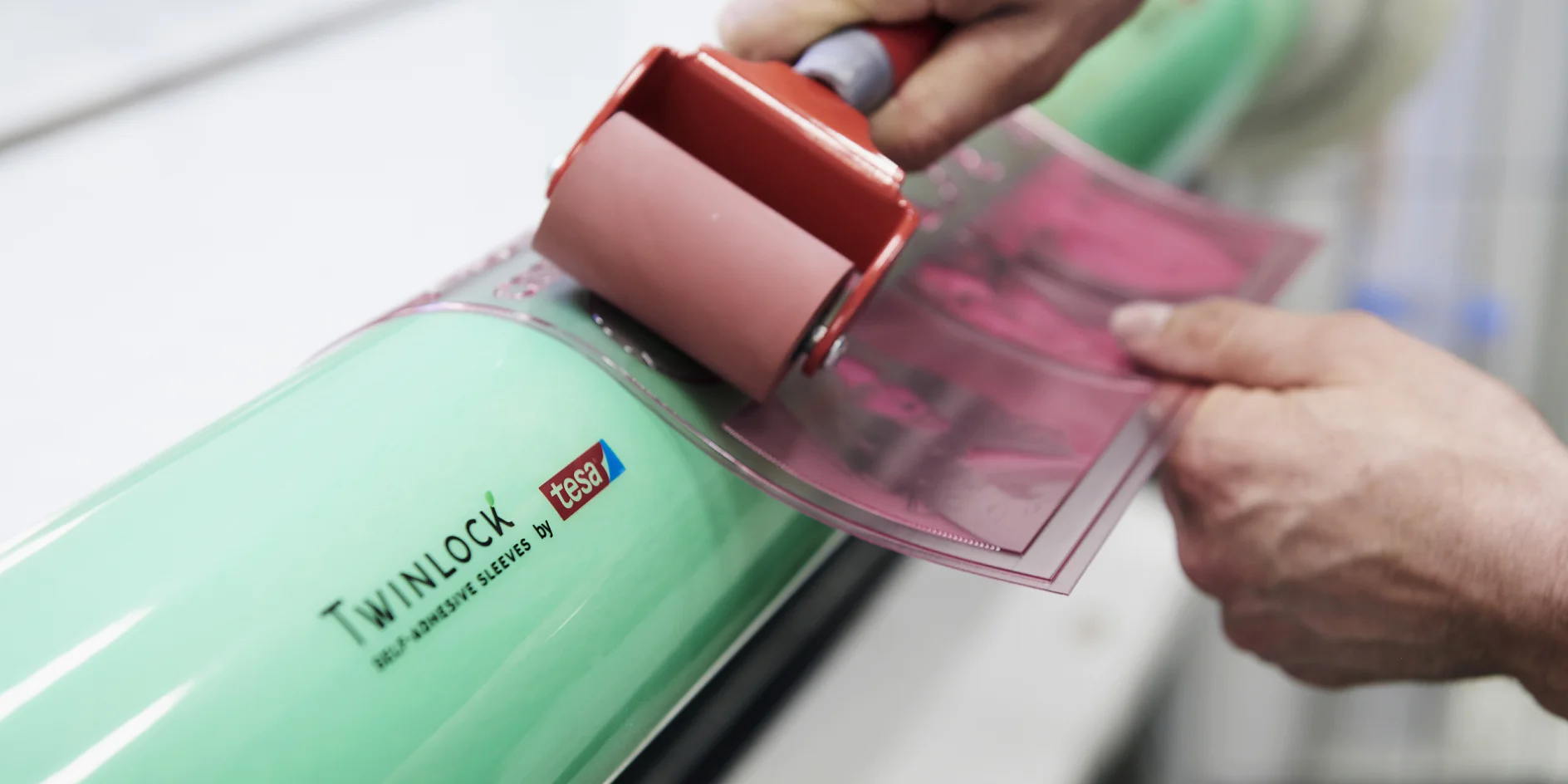 tesa® Twinlock is a self-adhesive and reusable flexo sleeve which makes it the sustainable plate mounting solution for flexo printing.
It is made up of a base sleeve, a layer of polyurethane (PU) foam, a stabilization film, and a layer made from a unique polymer that is formulated to retain its adhesive qualities. When proper cleaning and handling procedures are observed, tesa® Twinlock can be used over and over again. We offer:
Three hardness levels (soft, medium, hard)
Different thickness coating layers to deliver a sleeve that fits your needs
Objective consultations to evaluate whether ​

tesa

® Twinlock is the right fit for you
tesa

® Softprint at a Glance

tesa® Softprint is our well-proven family of plate mounting tapes, which we are constantly evolving in order to fulfill all market needs. The tapes provide the highest levels of both print quality and process efficiency. No matter the age or type of your equipment, what you are printing, which plates, sleeves, or cylinders you are using - your perfectly fitting tape can be found within our assortment!
Select one of our state-of-the-art adhesives exactly fitting to your requirements
Depending on your print motif, choose one of our precisely tailored foam hardnesses
Experience our new

tesa

® Softprint FE-X EA featuring micro channels in the adhesive for extra smooth mounting
To help you get started, we have created the FOAM ADVISOR – a product selection tool that will help you identify the perfect combination of printing plate and plate mounting tape, which is essential for achieving optimal print results in your operation. Find out which tape suits you best by providing your existing process parameters.
What's Best For Your Plate Mounting Needs? Here Are Some Key Influencing Factors for Your Decision: