Double-sided Acrylic Tape with High Bond Strength For Industrial Uses
tesa® ACXplus is an industrial strength double-sided tape for permanent interior and exterior bonding and mounting applications. The high bond tape offers you secure, fast, and constructive bonds.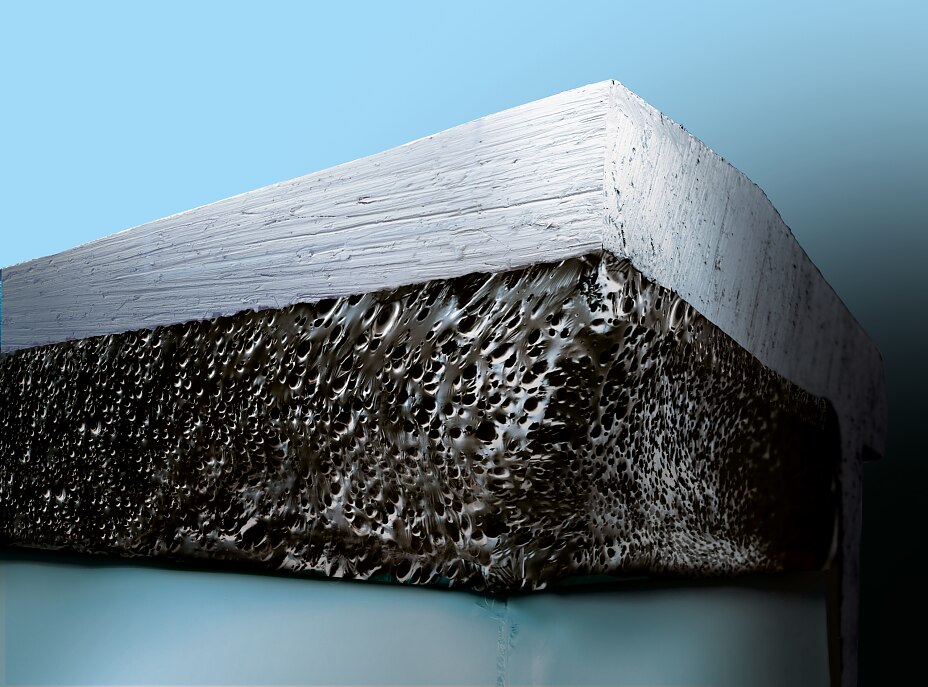 Constructive bonding is a key element in every industry and can be very challenging. For many applications, high-tech materials are used that have special structures and properties that need to be maintained. Often dissimilar materials need to be bonded - for example aluminium on steel, steel on glass, deco glass on fibre composites, etc. Traditional mechanical fasteners like rivets, welds, screws, or liquid glue may not be suitable or can even damage these materials.

That is where our high performance bondingindustrial strength double-sided tapes come into play: tesa ®ACXplus - an acrylic foam double-sided tape with very special high bonding capabilities.

tesa® ACXplus bonding solutions can outperform conventional fastening methods by optimizing our customers' production processes and the quality and aesthetics of their products.
Bonding Power: For Powerful long-lasting Bonds – Even on Materials with Different Surface Characteristics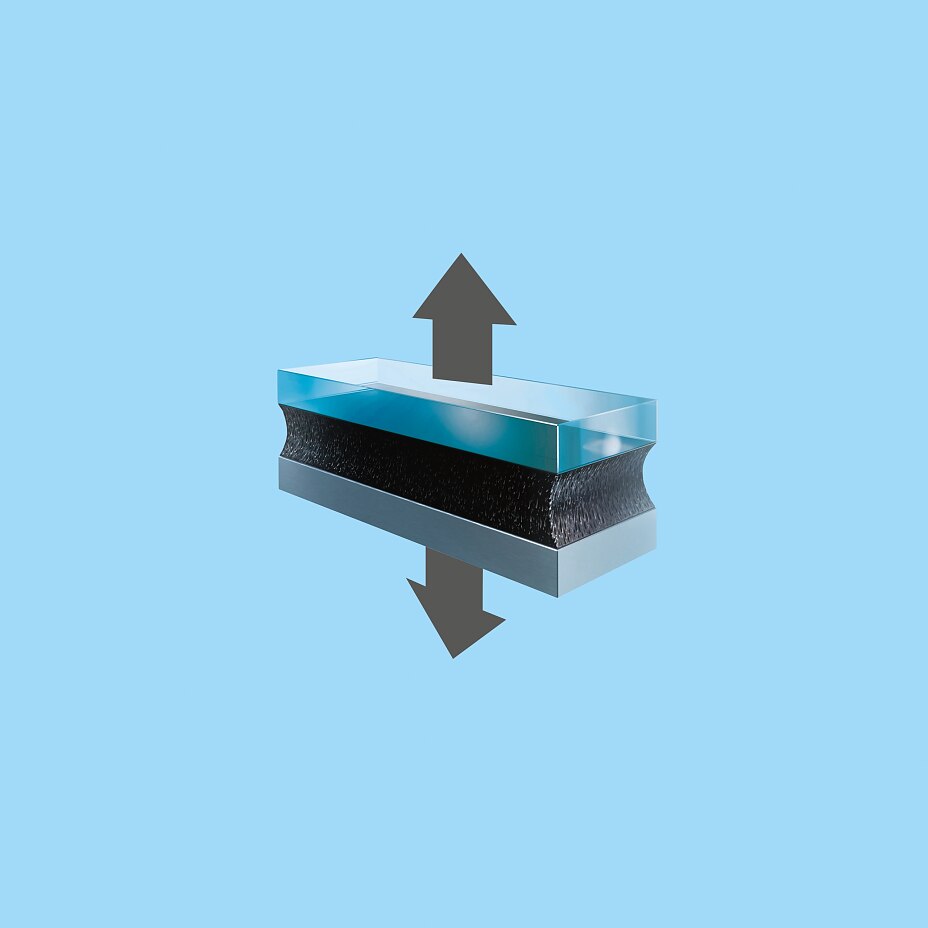 tesa® ACXplus is characterised by its strong bonding power. Applied loads like wind, snow and the permanent load of bonded components can be accommodated by tesa® ACXplus without problems.

tesa® ACXplus has a powerful, high bond on materials with different surface characteristics because the acrylic adhesive system used enables optimal wetting and chemically adapts to the bonded surfaces.

Even more, the tape thicknesses can be adjusted to compensate for rough and uneven surfaces. The result is a permanent contact and a complete sealing of the bonded substrates. This leads to a high strength bond that will last for decades.
Stress Dissipation - Enabled by the Viscoelastic Behavior of
tesa

®ACXplus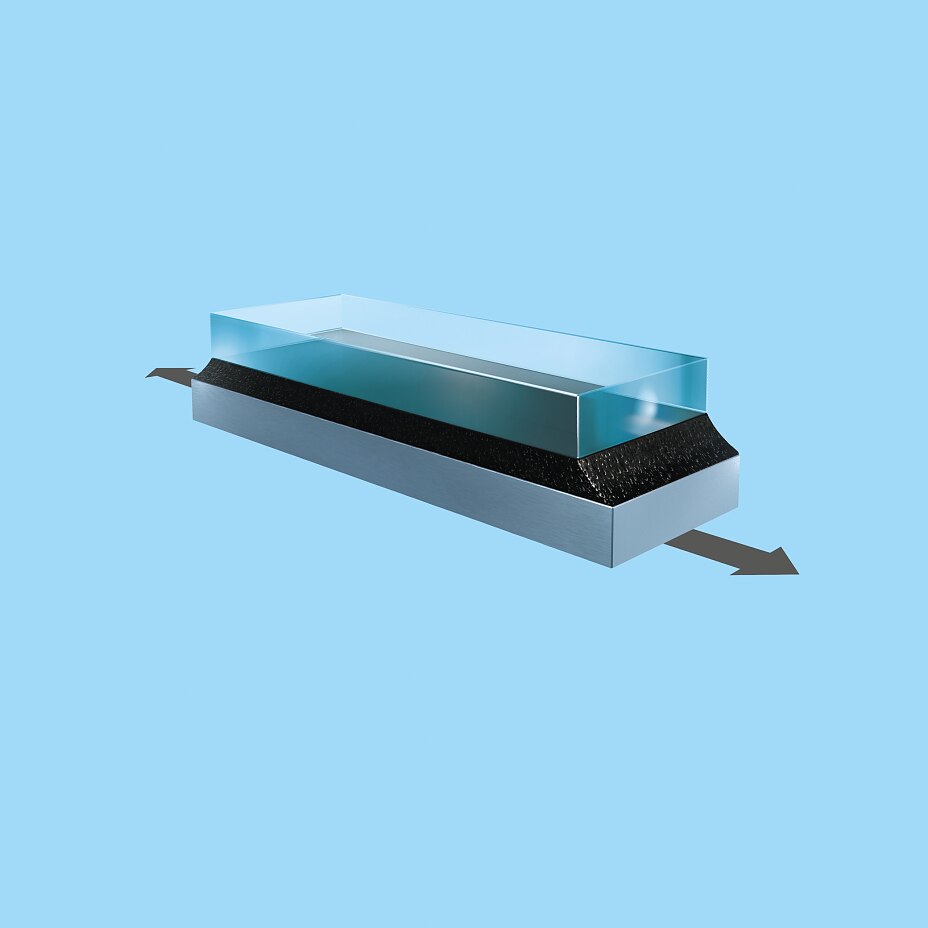 Aluminium on steel, steel on glass, deco glass on fibre composites – dissimilar materials show different elongations when temperatures change. During the life cycle of a component, static and dynamic forces act upon the constructive bond. Stress arises that needs to be dissipated. tesa ® ACXplus is able to dissipate these. The very high bonding performance of tesa ®ACXplus double-sided acrylic foam tapes is based on a special feature: viscoelasticity. Viscoelasticity describes a material performance which is defined by both elastic and viscous characteristics.

The elastic restoring forces provide inner strength while the viscous part of the material behaviour leads to relaxation of mechanical stresses. tesa® ACXplus employs a special acrylic adhesive system that combines both effects in an outstanding way.

Due to the viscoelastic behaviour of tesa® ACXplus arising stresses can be optimally dissipated and a secure bond is assured. Extreme temperature changes are accommodated even for bonded substrates with different elongation characteristics.
Temperature and Weather Resistance - Even under Adverse Weather Conditions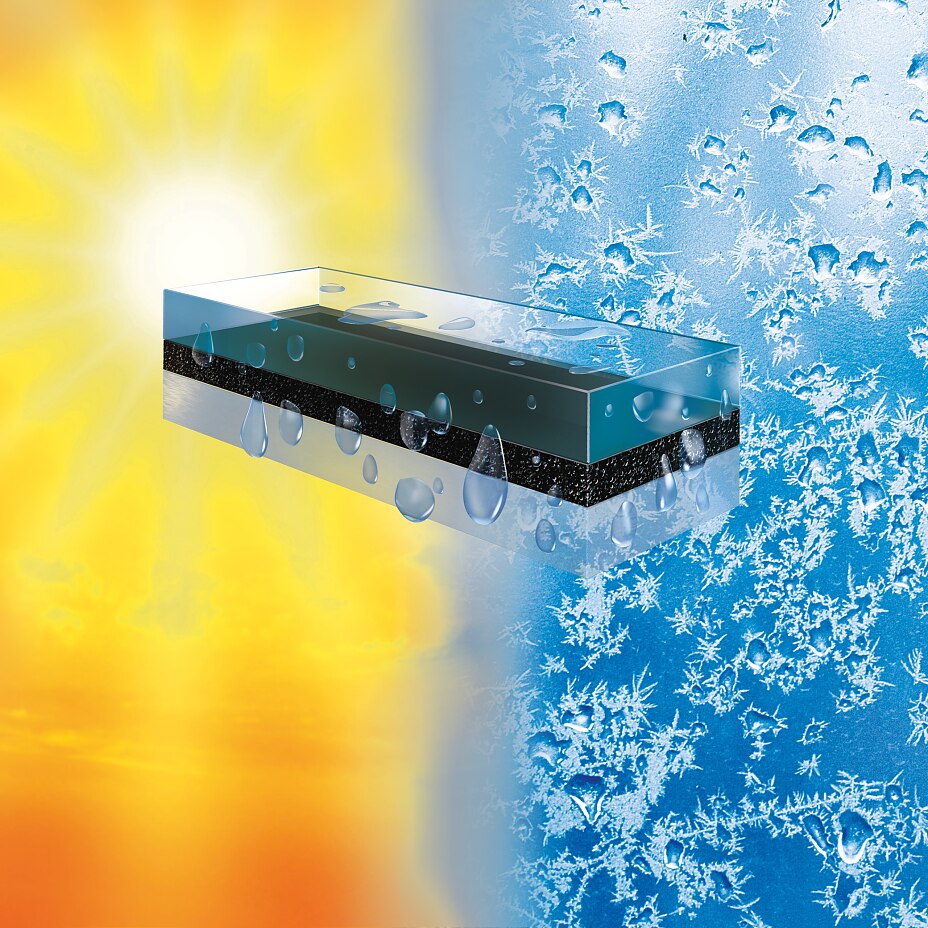 Finland or Arizona, inside or outside – constructive bonds can be found anywhere. Different weather conditions like rain, snow, penetration by UV light or humidity as well as very low and very high temperatures – a constructive bond has to withstand many external influences.

If materials are bonded with traditional mechanical fasteners like screws or rivets, they can be vulnerable to corrosion, which leads to damages and requires costly reconstruction. 

tesa® ACXplus acrylic foam tapes offers a high resistance to temperatures and different weather conditions. The main reason is the oxidation resistance of the fully saturated carbon chain which is the foundation of the acrylates used in tesa®ACXplus. Furthermore, the special curing chemistry forms an outstanding temperature resistance structure.

This results in a superior bond that shows excellent resistance to temperature, weather, UV and chemical influence.
tesa

®ACXplus Product Families with Specific Additional Strength
tesa

® ACXplus 704x
Gray / White

tesa

®ACXplus 705x
High Transparency

tesa

® ACXplus 706x
High Adhesion 

tesa

® ACXplus 707x
High Resistance

tesa

® ACXplus 709x
LSE Performer
Description

tesa® ACXplus family with outstanding adhesion properties on a wide range of surfaces, available in gray and white.

Ultra transparent
tesa® ACXplus product family, which creates an invisible bond on many different substrates such as glass, polycarbonate, aluminum, and many more.

tesa® ACXplus family with excellent immediate adhesion even on substrates with a lower surface energy, such as many plastic and powdercoated materials.

tesa® ACXplus family with highest long-term resistance against extreme temperatures, including an outstanding shock resistance (down to –40°C) in cold environments.

tesa

® ACXplus family for strong bonds to low surface energy substrates (without the requirement for an adhesion promoter) and for processing tape in unheated production halls with temperatures down to 0°C.
Liner
availabilty
PV26: White paper liner
PV32: White paper liner
PV22: White paper liner
PV22: White paper liner
PV22: White paper liner
PV28: Blue film liner
PV28: Blue film liner
PV24: Blue film liner
PV24: Blue film liner
PV24: Blue film liner
Color
Gray or white
Transparent
Deep black
Deep black
Deep black
Temperature resistance short term / long term
200°C/120°C
200°C/100°C
170°C/70°C
220°C/120°C
100°C/80°C
The high bonding performance of tesa® ACXplus acrylic foam tape  is based on its viscoelasticity: this leads to elastic and viscous characteristics, providing inner strength as well as relaxation of mechanical stresses.
Additional Assortment