Protecting & Securing of parts for transport
After all efforts have been undertaken to produce the best single or multifunction printers, safe transport should not be left to chance. Our surface protection and strapping tapes are more than reliable resources to secure appliances and their spare parts during transportation.
Adhesive Tapes to Safely Transport Copiers and Printers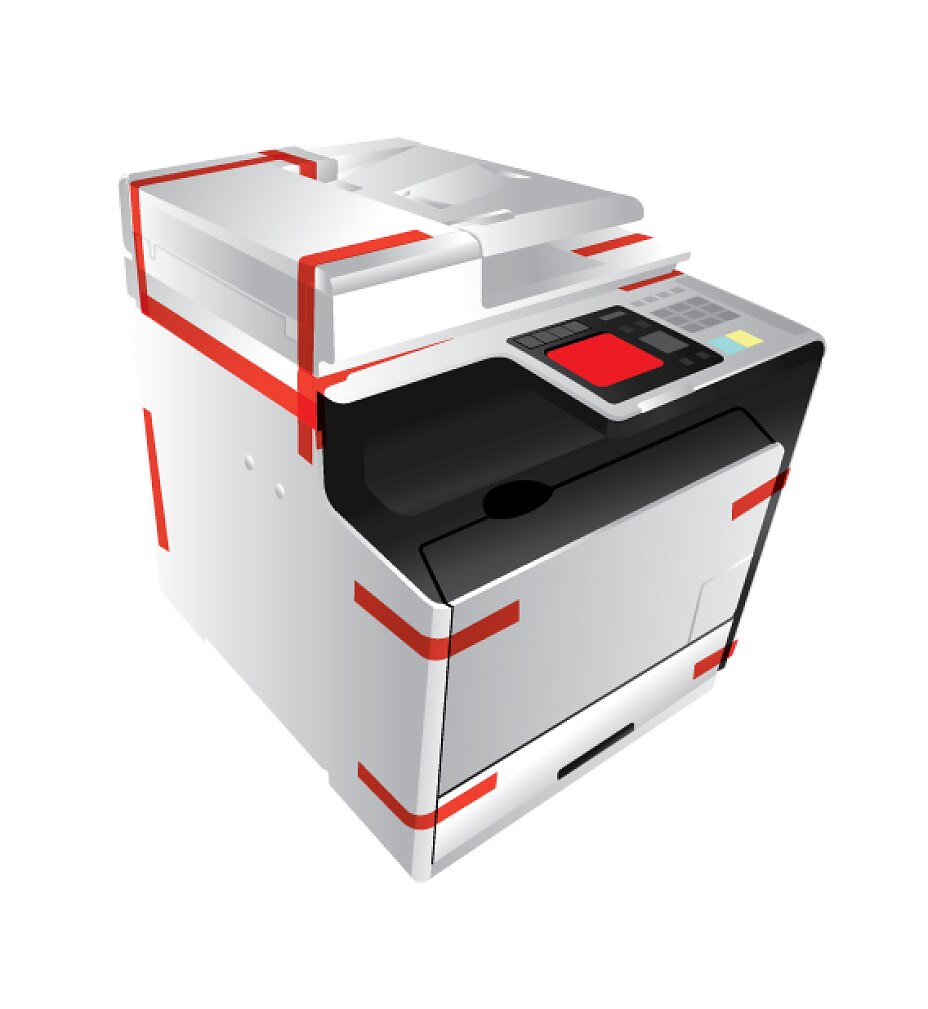 During the transport of copiers and printers, parts of the devices need to be secured by using adhesive tape. By taking on some of the load, strapping tape eliminates any movements of the separate parts and thereby prevents damage to the device. Heavy impacts do not have any effects on movable parts thanks to the tape. It is also important to protect any exterior surfaces from scratches and dust using protective tapes.
The recommended tape for these applications should be removable without leaving residue and not have any effects on surfaces, even at low temperatures. In addition, it should have a strong and stress-resistant backing.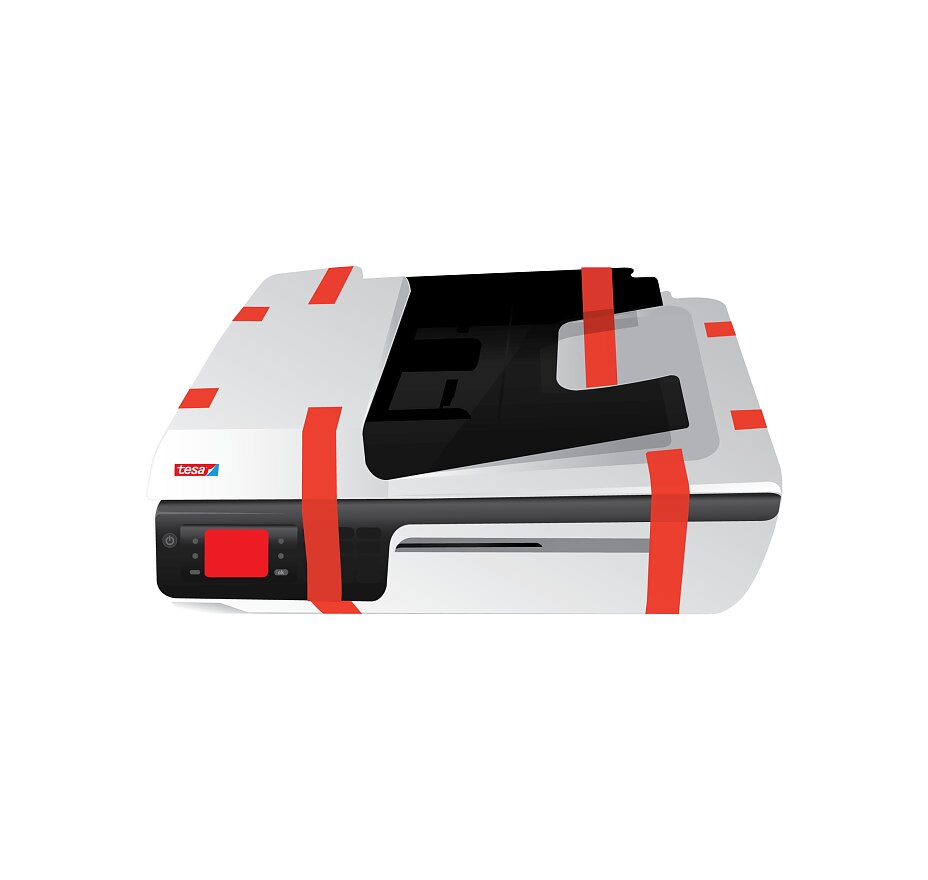 Masking and protective tapes protect glass, plastic, and painted metal parts to avoid scratches, dirt, and other defects during the assembly, transport and installation processes.
Characteristics:
Sufficient bonding
Residue-free removal
Resistant to aging
Explore our full range of surface protection and strapping tapes below.
Products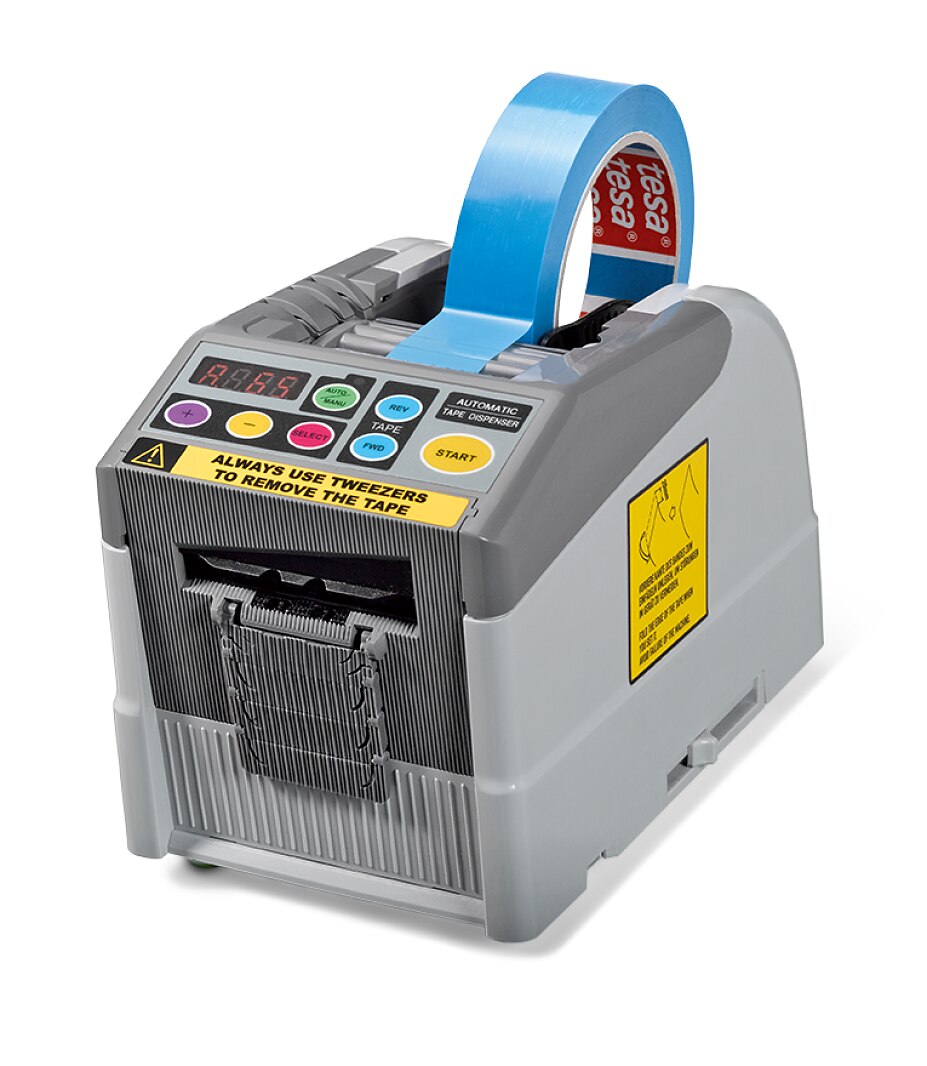 Strapping Tape Dispenser
Our strapping tapes can be used even more efficiently with a fully automatic bench dispenser, such as the tesa 6068. 
As a leading global supplier of strapping tape, we offer a broad range of products with various features for transport-securing, surface protection, fixing, and bundling applications. Based on monoaxially oriented polypropylene (MOPP) film backing and various adhesive systems, our strapping tape exhibits many distinguished features. The most representative characteristics are:
High tensile strength and low elongation
Compared to biaxially oriented polypropylene (BOPP) and polyester (PET) films, the unique MOPP film features significantly higher tensile strength and lower elongation in machine direction, which is essential for transport-securing.
Residue-free removability
The special treatment of the backing and the dedicated design of the adhesive system allow the products to be cleanly removed from various surfaces without leaving any residues, even at low temperatures of up to -10°C. This feature is a prerequisite for transport-securing.
Being a player in the electronics industry in Singapore and beyond, we can support you across your value chain, wherever your electronic sub-suppliers are located. Get in touch with the tesa Singapore team to find out how we can help you using the contact form below.