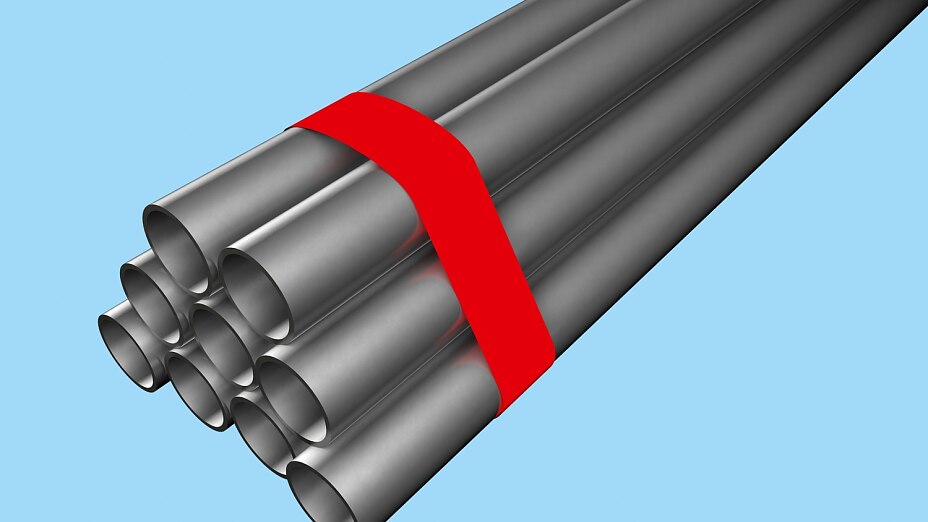 Metal Bundling and Marking
High adhesion and color variety for bundling and marking of coils with our single-sided high adhesion tapes.
---
---
At the end of the forming and finishing process, metal products are typically marked and bundled ready for logistics and transport. With safe and reliable reinforcement using our metal bundling tapes, you are able to reduce the risk of damage to your metal products, while also protecting personnel from injuries caused by bundled metal units coming loose during transportation or picking and packing operations in warehouses. In addition, marking metal products with colored tapes (e.g., color-coding different grades of metal pipes to easily differentiate them while stored in warehouses) allows for easy and accurate order-picking operations.
Tapes for metal bundling and marking