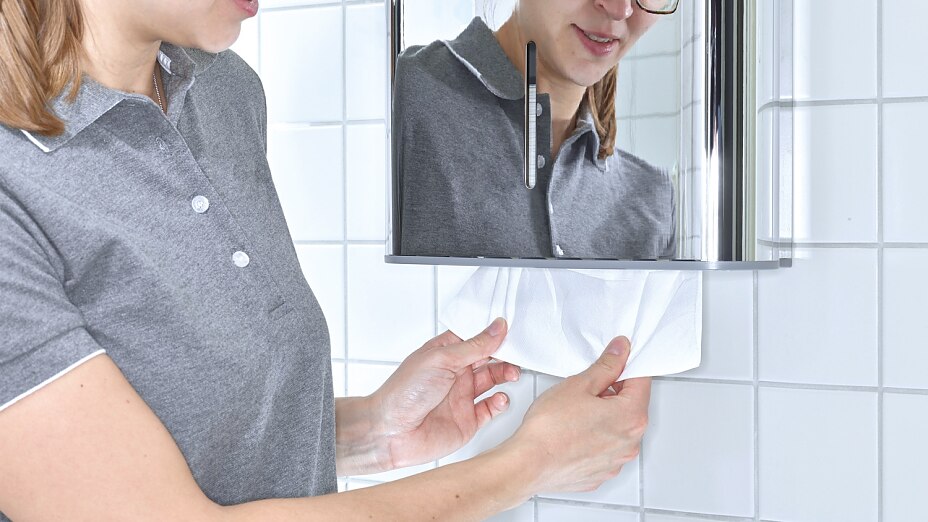 tesa

Mounting Solution for Professional Washroom Towel Dispensers
Paper or fabric towels are regularly handled with manual or automatic dispensers in the professional cleaning and hygiene industry. Our innovative tesa® Power.Kit solution facilitates installing, maintaining and replacing professional towel dispensers.
---
---
tesa

® Power.Kit for Towel Dispensers in Public Washrooms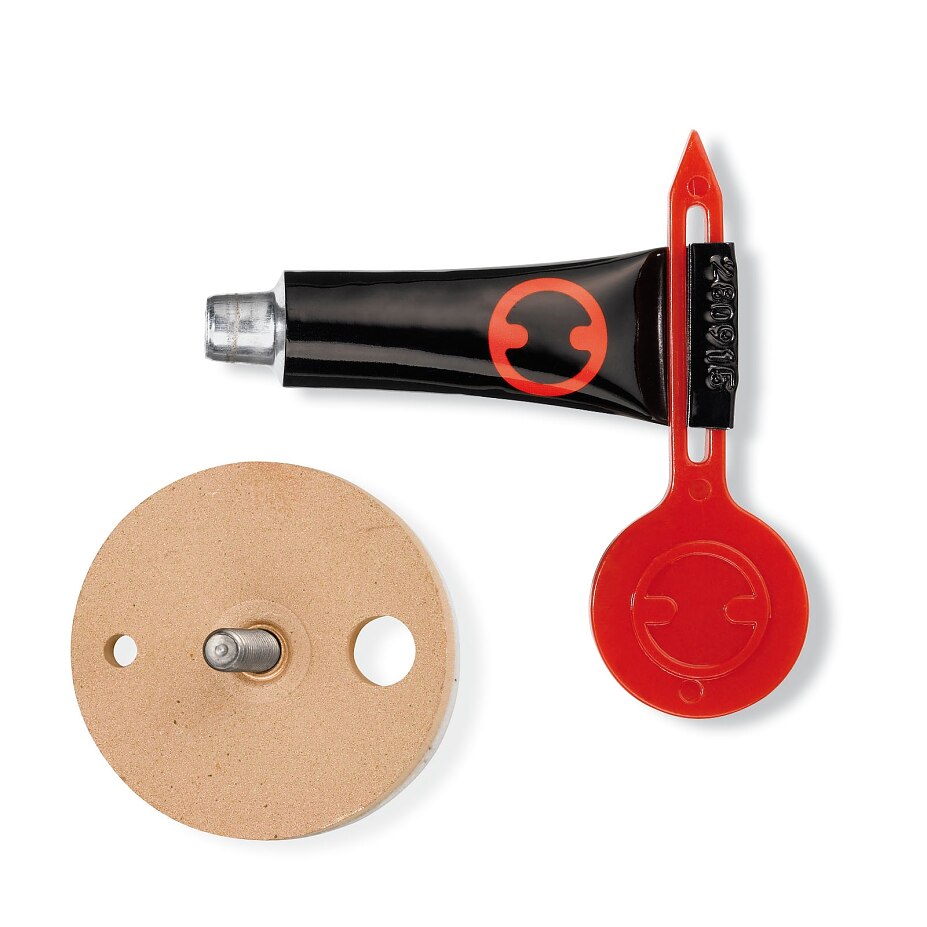 In the professional cleaning and hygiene industry, fabric or paper towels are regularly dispensed using manual or automatic dispensers. These dispensers are typically mounted in an environment and on surfaces that are cleaned and disinfected multiple times per day. It is the nature of this heavy-duty application that dispensers regularly need to be serviced or replaced. In addition, if new models are available or suppliers are switched, most of the time the assembly plates have a different kind of geometry and / or spacing, making it difficult to reuse existing drilling holes.
Having a mounting system which is suitable for most common professional towel dispensers, does not rely on conventional fasteners and which can be used without the need for destructive drilling into delicate surfaces like tiles, metal, or glass brings a clear benefit for installers, facility managers, and cleaning staff.
Mounting Towel Dispenser without Drilling - Removing without Damage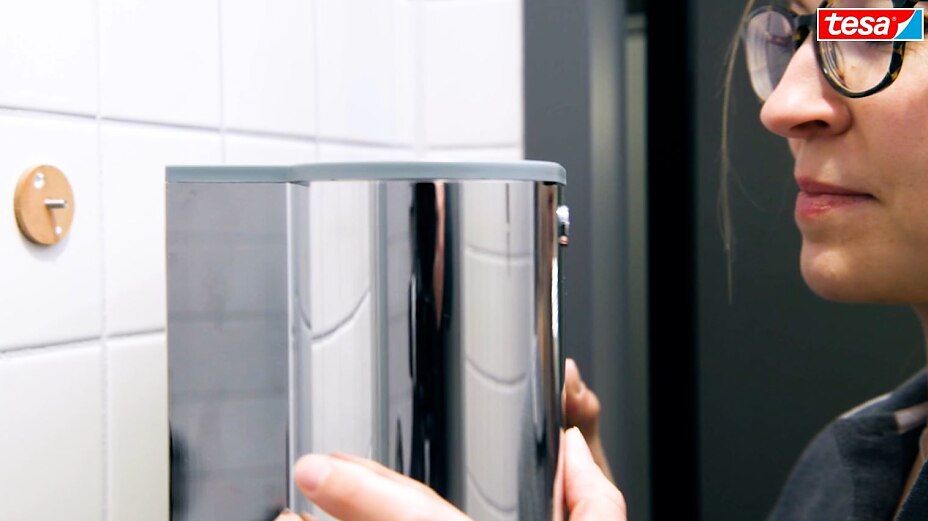 Benefits of
tesa

® Power.Kit for Towel Dispensers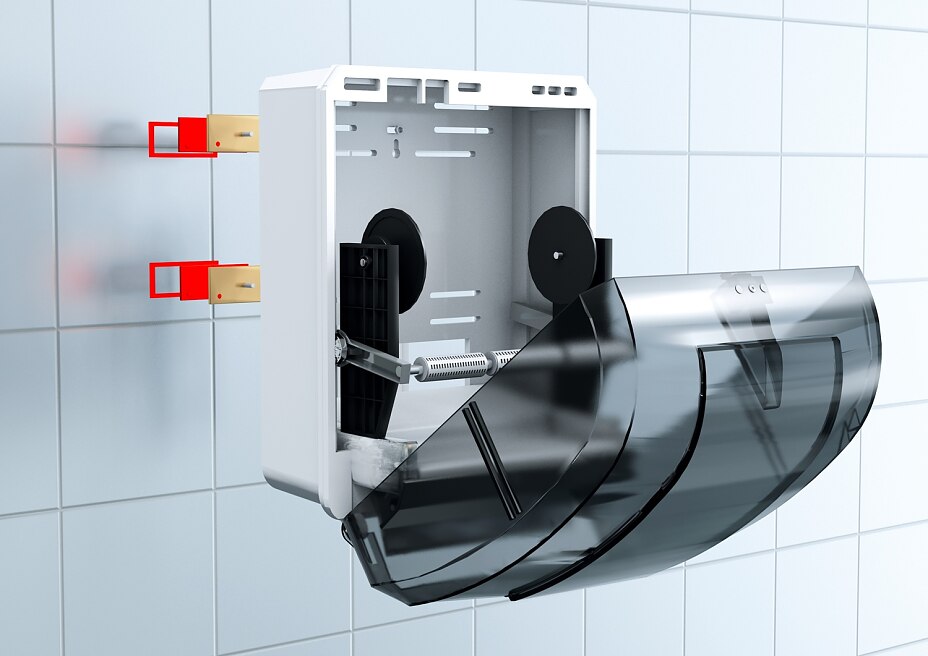 tesa® Power.Kit offers innovative mounting technology for washroom dispensers that works on a wide range of surfaces without the need for drilling. When there is a need for replacement, the tesa® Power.Kit can be removed without damage to the original surface which the dispenser was installed on.
Key benefits are:
No noise, dirt, or dust during installation
No drilling holes
No damage to surfaces and electrical cables
Uncomplicated Mounting of Industrial Towel Dispenser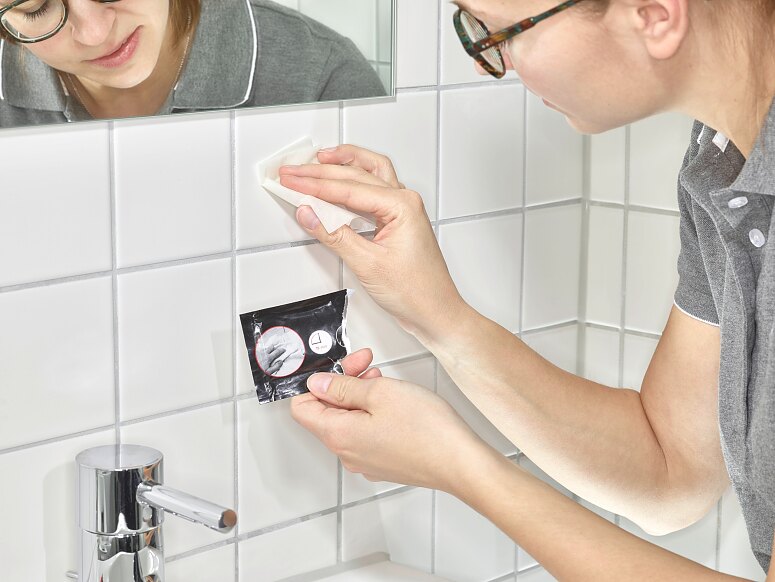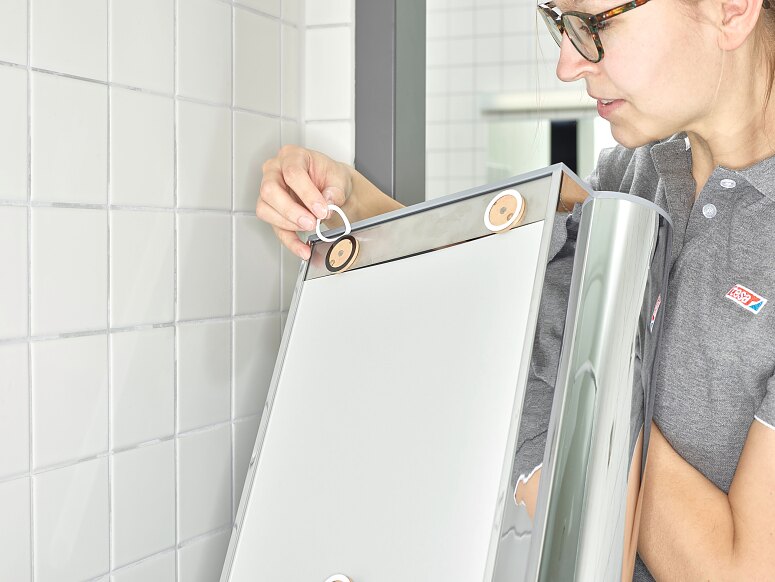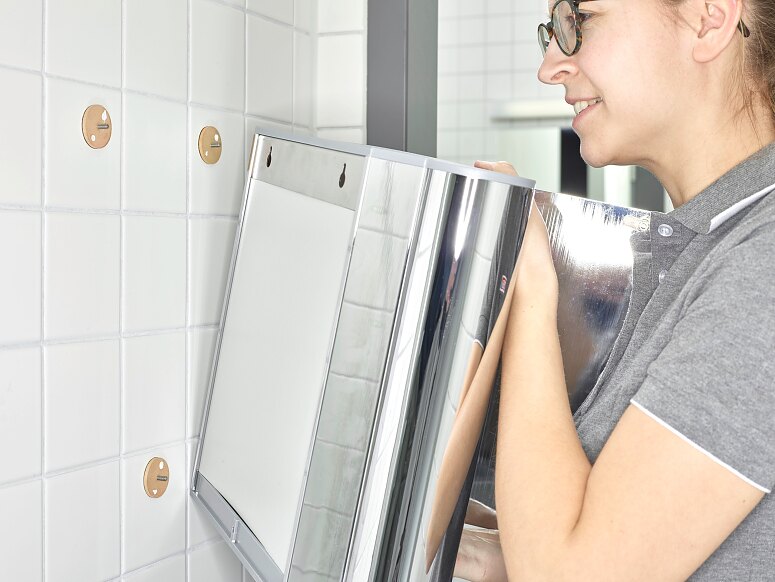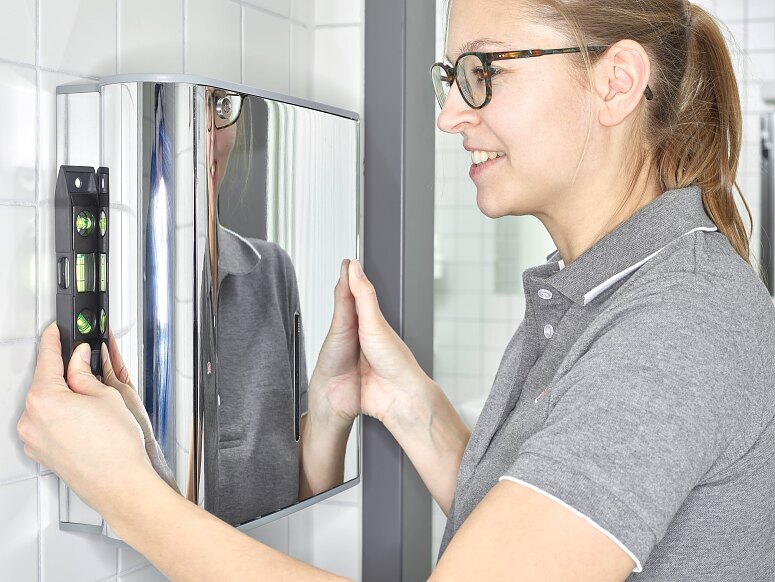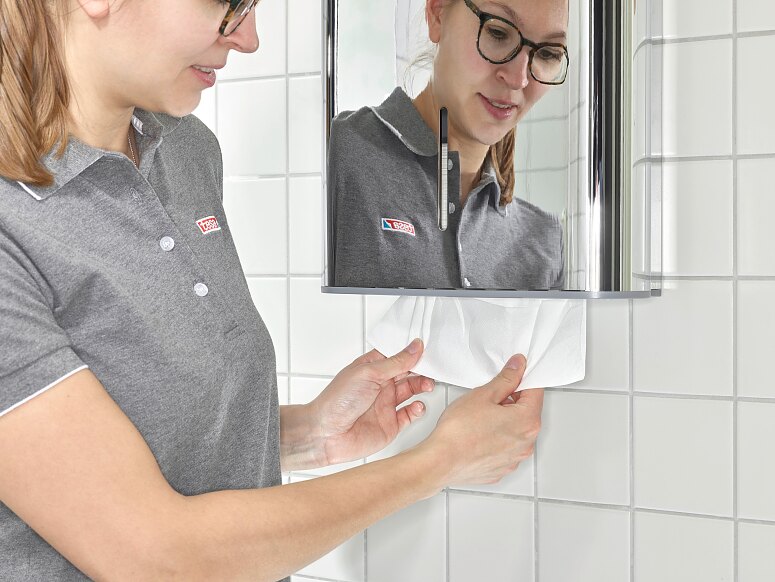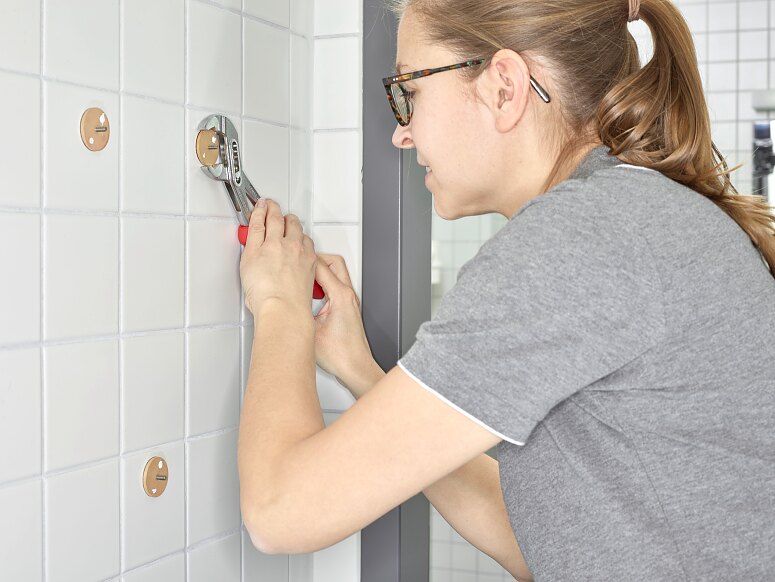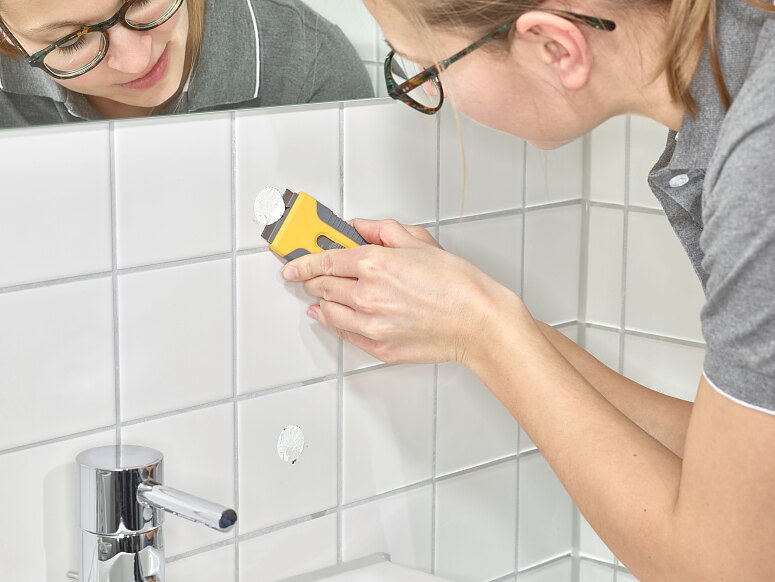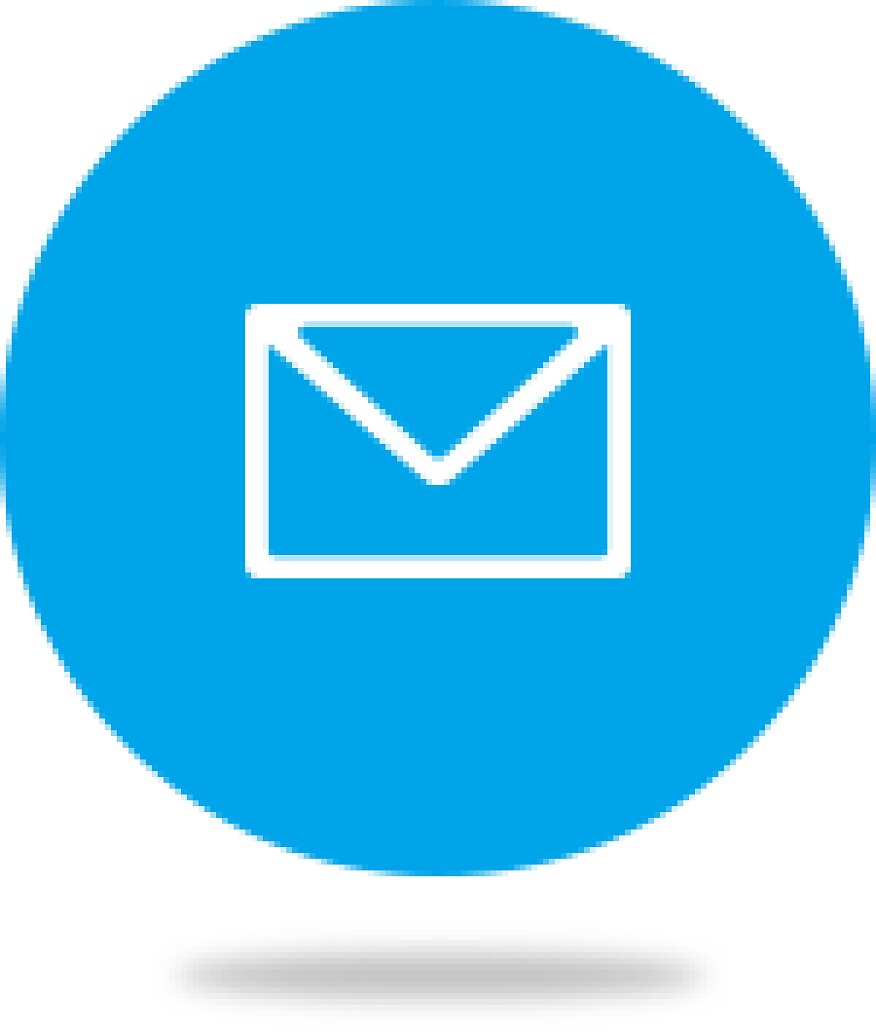 Interested in our innovative towel dispenser mounting solution for the professional cleaning and hygiene industry? Use the contact form below to receive more information or to request a tesa® Power.Kit sample.