Tapes For Flexographic Printing Process
Roller wrapping, plate edge sealing, core starting and failure flagging are just a few examples from our wide range of complementary tapes. Flexo printing tapes are available with film, cloth, and MOPP backing.
Our Complementary Products for Flexographic Printing
Efficiency is key to profitability. Complementary solutions based on pressure-sensitive adhesive technology speed up changeovers, prevent machine stops and facilitate everyday tasks.
Roller wrapping tapes, plate edge sealing, UV measuring, plate cleaning and failure flagging tapes facilitate an efficient and reliable printing process and are just some examples of the well-conceived solutions tesa offers in addition to plate mounting tapes and splicing tapes  for flexographic printing.
 
The tesa Printer's Friend® line is specially designed for roller wrapping applications. Roller wrapping is used in a variety of popular roller system based manufacturing and printing processes to process materials such as textiles, paper, and films. Industries where roller wrapping tapes are commonly used include:
Printing industry
Textiles industry
Adhesive tape manufacturers
General, web-based processing & converting industries
Our decades of experience in manufacturing roller wrapping tapes has made the Printer's Friend® roller tapes an industry benchmark, loved by operators of roller utilizing machines across different industries.
The benefits of tesa Printer's Friend® roller tapes:
Clean and accurate application
Easily removable even after a prolonged period of time
Ability to securely keep its position on the roller
Exceptionally temperature resistant
Outstanding grip and traction to provide tension in the web being processed
Repel a variety of substances involved in the process (e.g. adhesives or inks)
Highly resistant to wear
The tesa Printer's Friend® range includes the following two products:
Printer's Friend®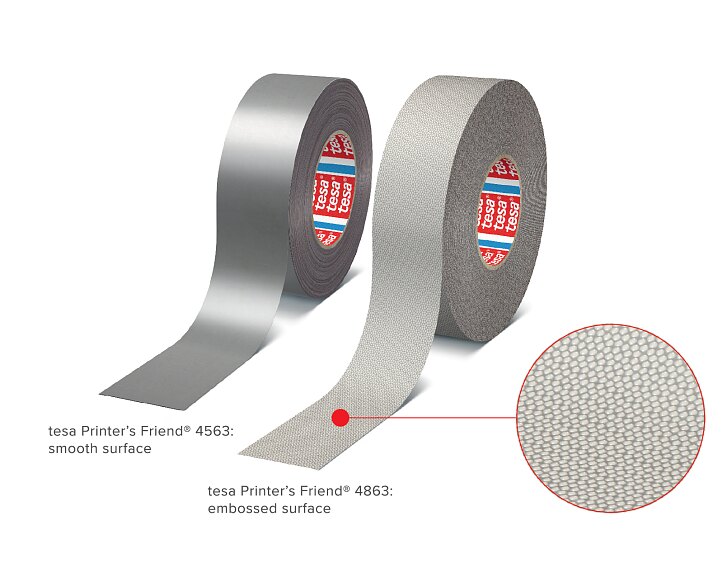 Product Application Process
Wrap the tape once around the roller at the desired angle and mark the point where the end of the roll meets the second turn of the tape
Put the tape on a flat surface and cut it diagonally from the end of the roll to the marked point of the tape
Remove the liner and start applying the tape, starting from the edge of the roller
Keep on wrapping the roller with the tape at even angles, leaving no gaps in between the layers
Product Application Process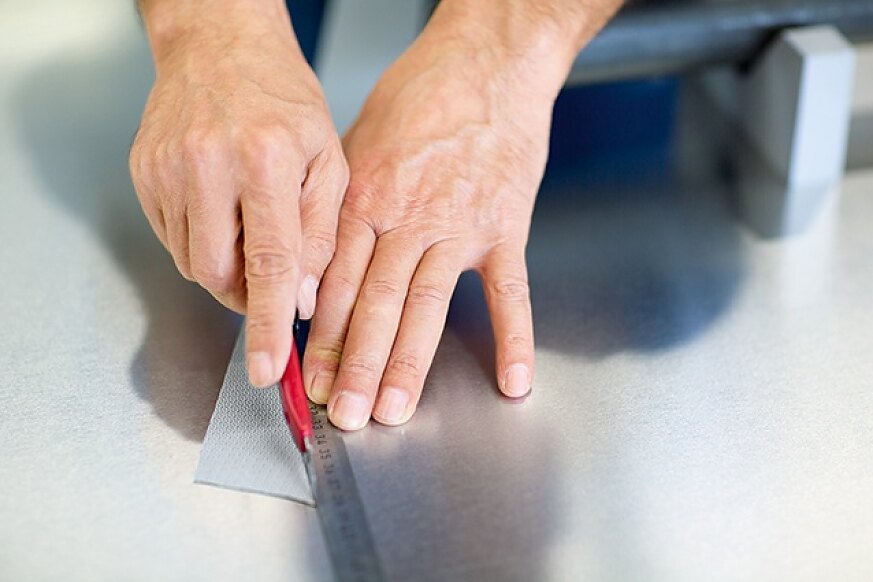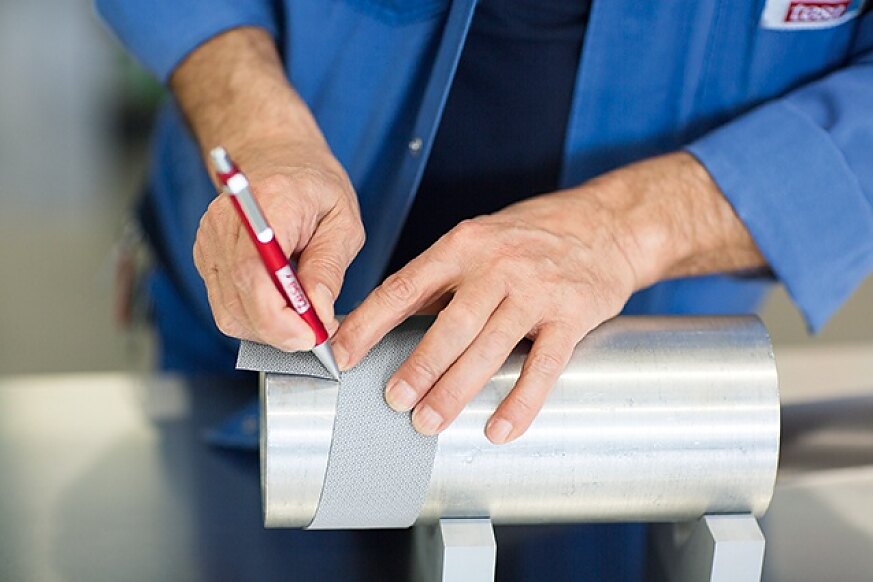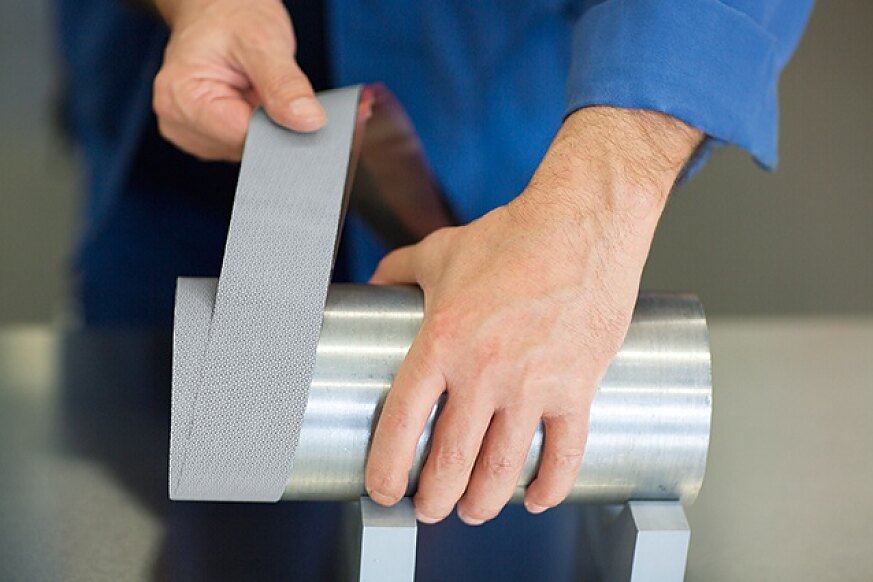 Roller Tape Application Methods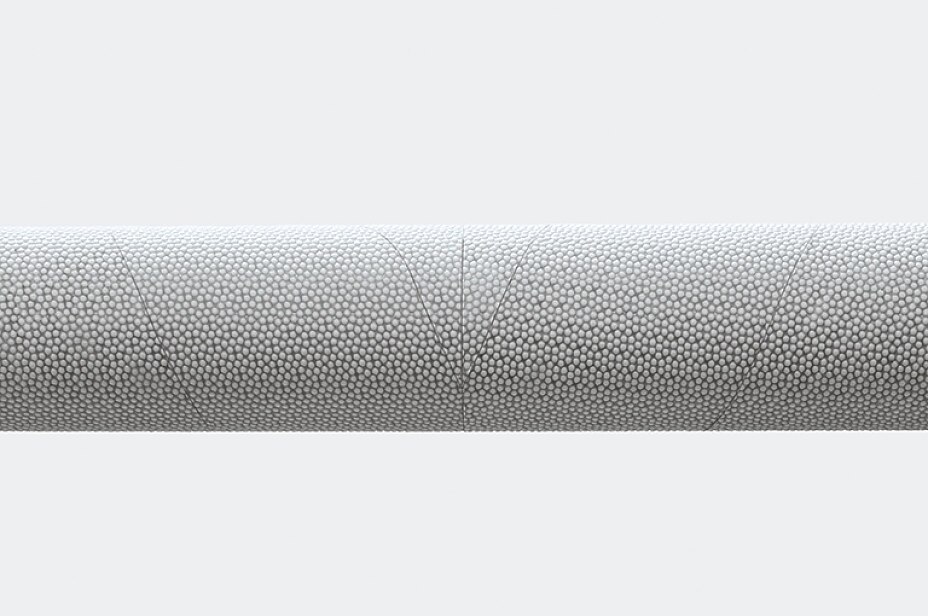 Our experienced sales staff in Singapore, supported by a global team of laboratory researchers and engineers, can provide you with ideas and solutions to identify opportunities for higher productivity and to eliminate process disruptions. Get in touch with tesa Singapore via the form below to discuss customized solutions.