Resealable Bag Closure - Double-Sided
Our double-sided bag closure solutions are easy to integrate into your production process, while keeping the existing packaging design and offering the end consumer a very convenient reclosure.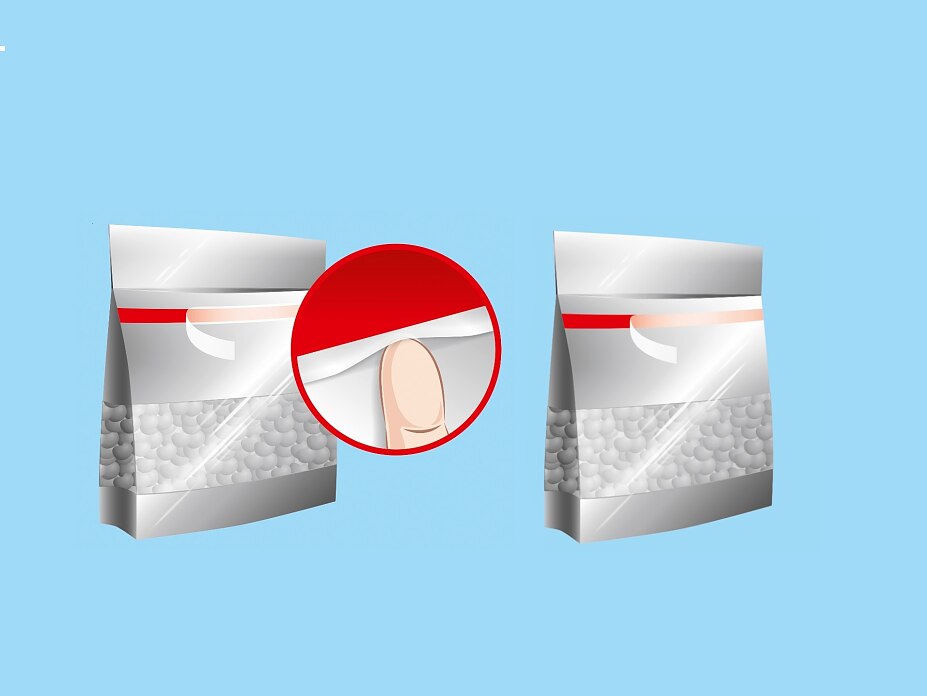 Depending on your production requirements, we offer you a full assortment of different double-sided resealable bag closure solutions. The main advantage of our reclosure tapes is the long-lasting freshness achieved by its tight closure. All products are available with and without a liner with overhanging fingerlift, which offers a convenient removing of the liner. Six product alternatives guarantee that we can offer a suitable solution for all kinds of bags.
Features of our double-sided resealable bag closures:
Strong and stable acrylic or synthetic rubber adhesive
No residues, excellent ageing resistance
Extended fingerlift liner available for easy liner removal
Supplied spool wound, for rapid integration on the production line