Wooden Tablemats
For this DIY idea, you simply glue wooden slices in different sizes on a felt pad – creating a beautiful table set. This wooden home décor protects the tabletop from scratches.
Level of difficulty
Original & quick
We need:
wooden plate ø 28 cm
4 brass caps 24.66 mm / ø ¾ inch
4 water tap extensions brass ø ¾ inch, 25 mm long
4 candles
concrete paint, light and dark
brush
twigs for decoration
tesa® All-Purpose Glue, 90g
Time: approx. 15 minutes + 3 hours drying time
This is how we do it: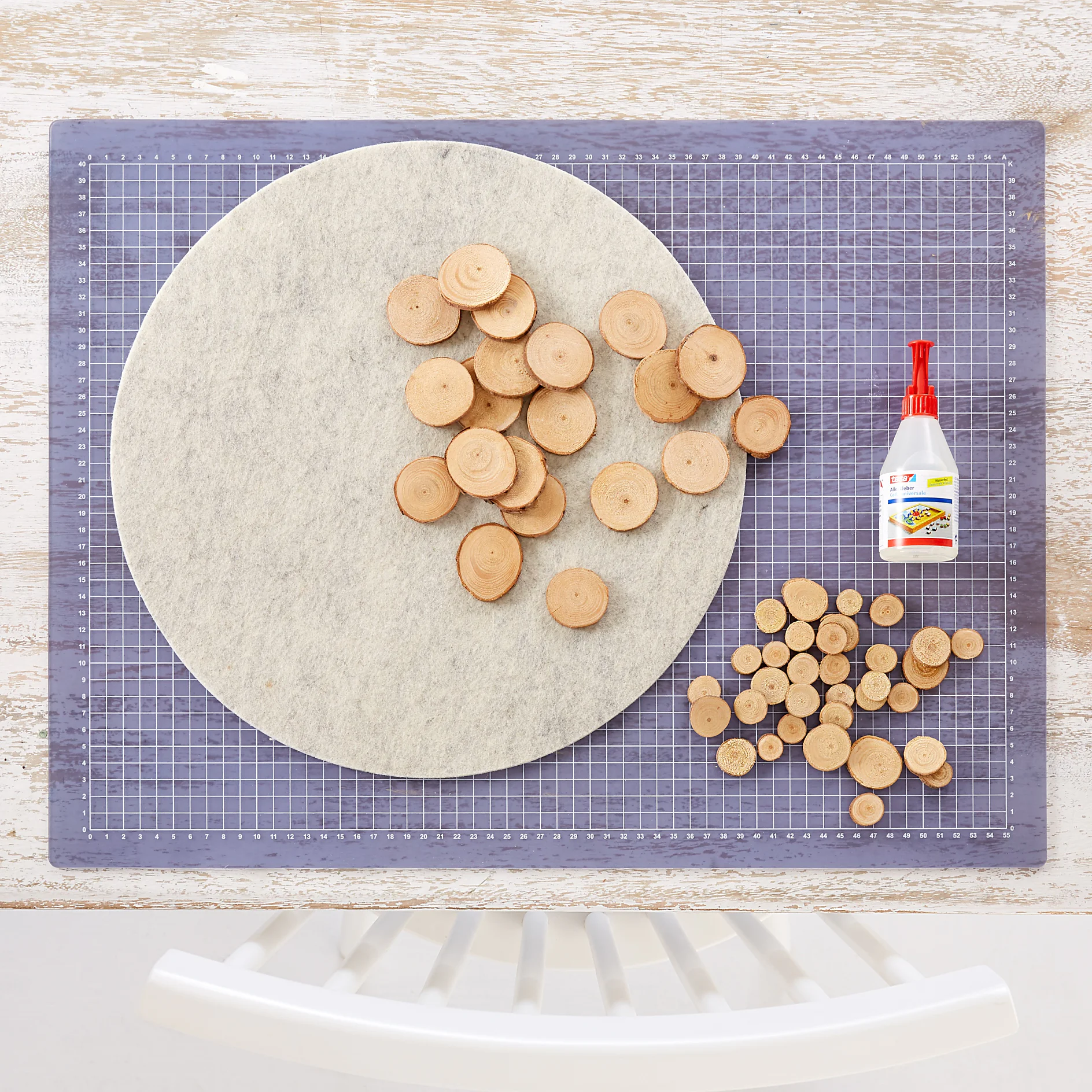 Collect all items and let's start!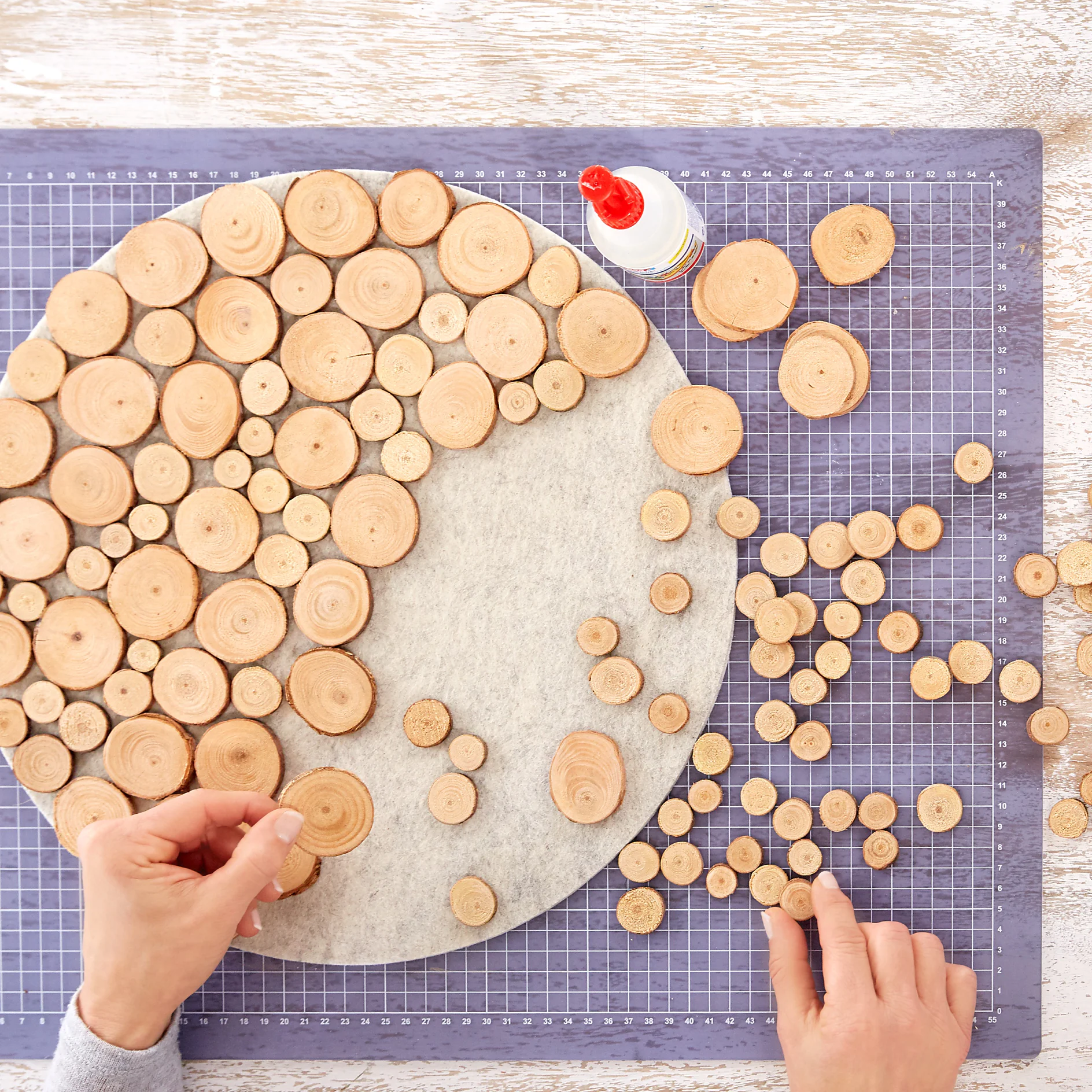 Arrange the wooden slices on the placemat, covering it entirely without too many free spaces.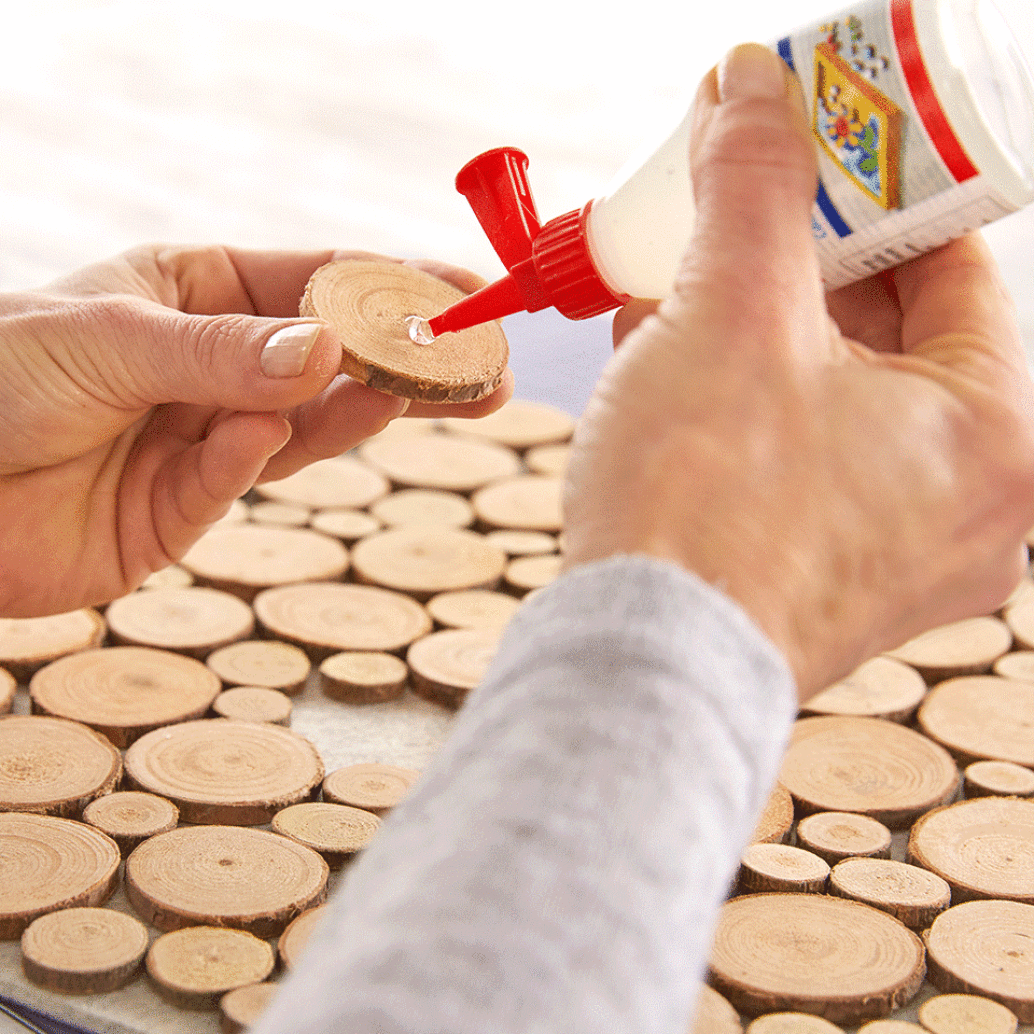 Now, apply All-Purpose Glue to the wooden slices.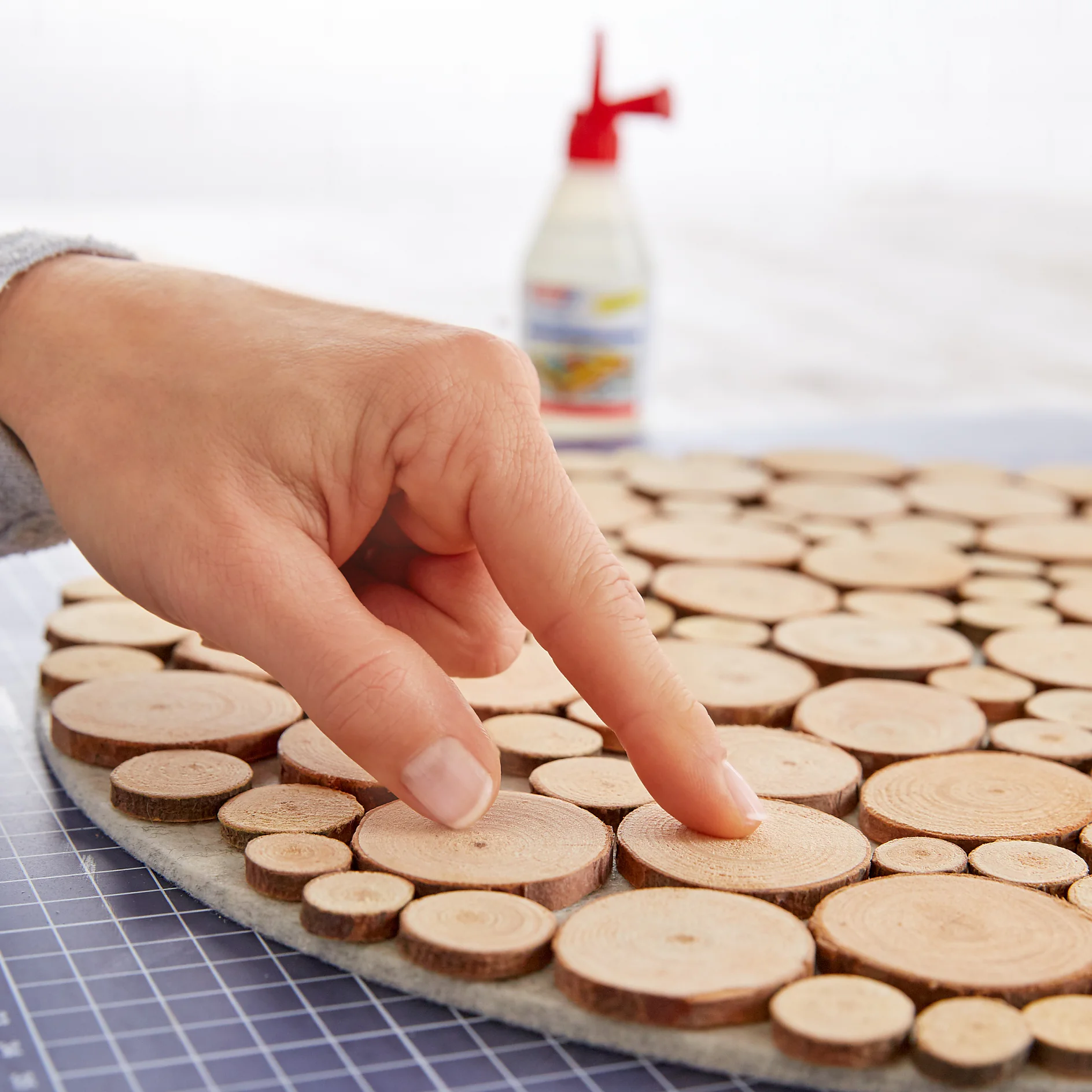 Place each branch slice back on the desired spot, press firmly, and allow to dry.