Wooden Lanterns
You'll hardly believe what these DIY lanterns are made of: popsicle sticks in different lengths! However, you won't need to eat tons of ice cream – you may simple buy the small wooden sticks at the hardware store!
Level of difficulty
Leisurely inspiration
We need:
Wooden angle trims, for each storm light 1 large: 22 x 22 x 1000 mm, and 1 small: 12 x 12 x 1000 mm saw pencil folding rule popsicle sticks 15 cm long, approx. 64 pieces popsicle sticks 11.5 cm, approx. 40 pieces matching glass outdoor candle lanterns tesa® All-Purpose Glue, 90g
This Is How We Do It: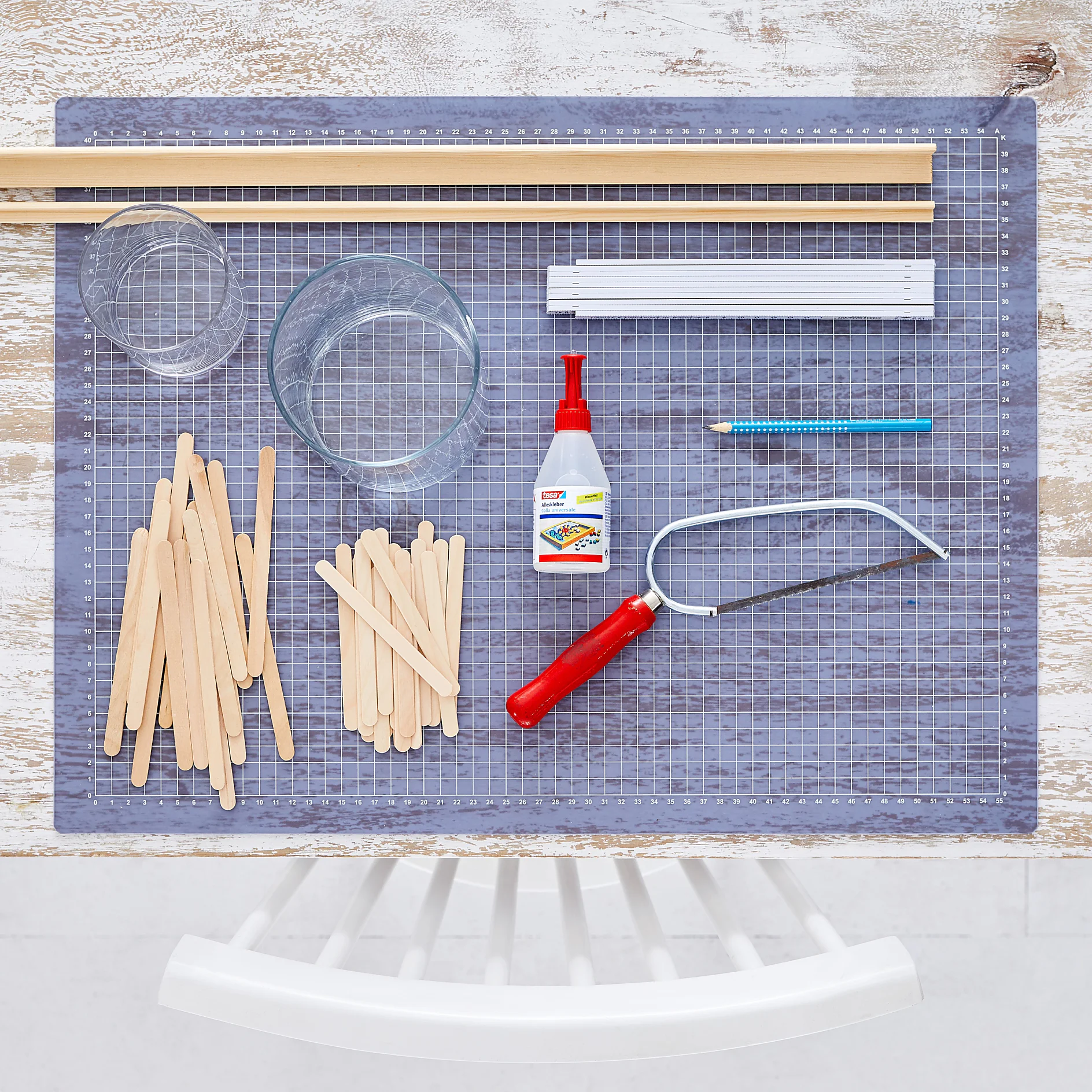 Collect all required items and let's start!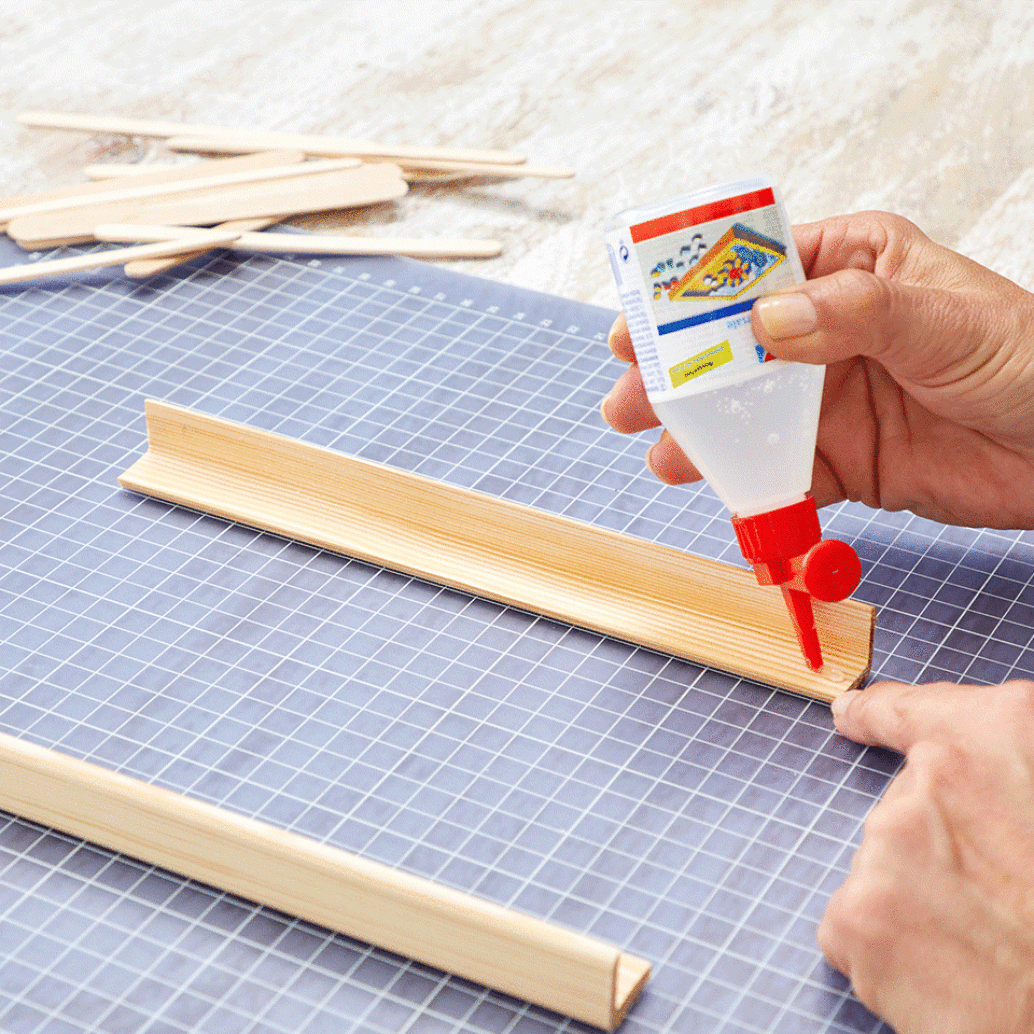 Saw 4 angle trims to size: For the large lantern 23 cm, for the small lantern 15 cm. Place 2 trims parallel to each other at the distance of the wooden popsicle sticks and cover the underside of the trims with glue.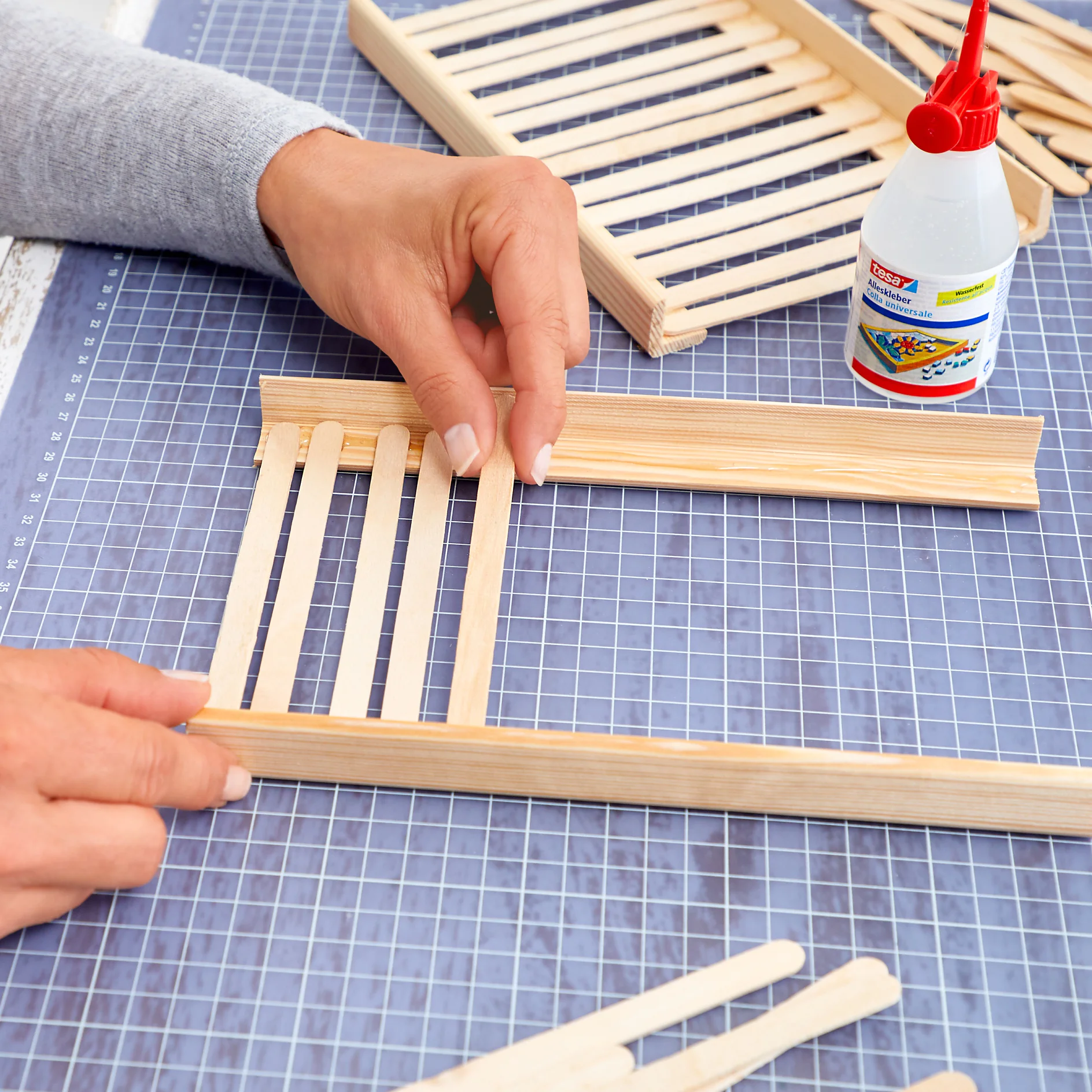 Arrange the wooden sticks in the desired distance and press well. Make sure everything is at the right angle. Repeat the procedure to produce two side panels. Allow to dry completely.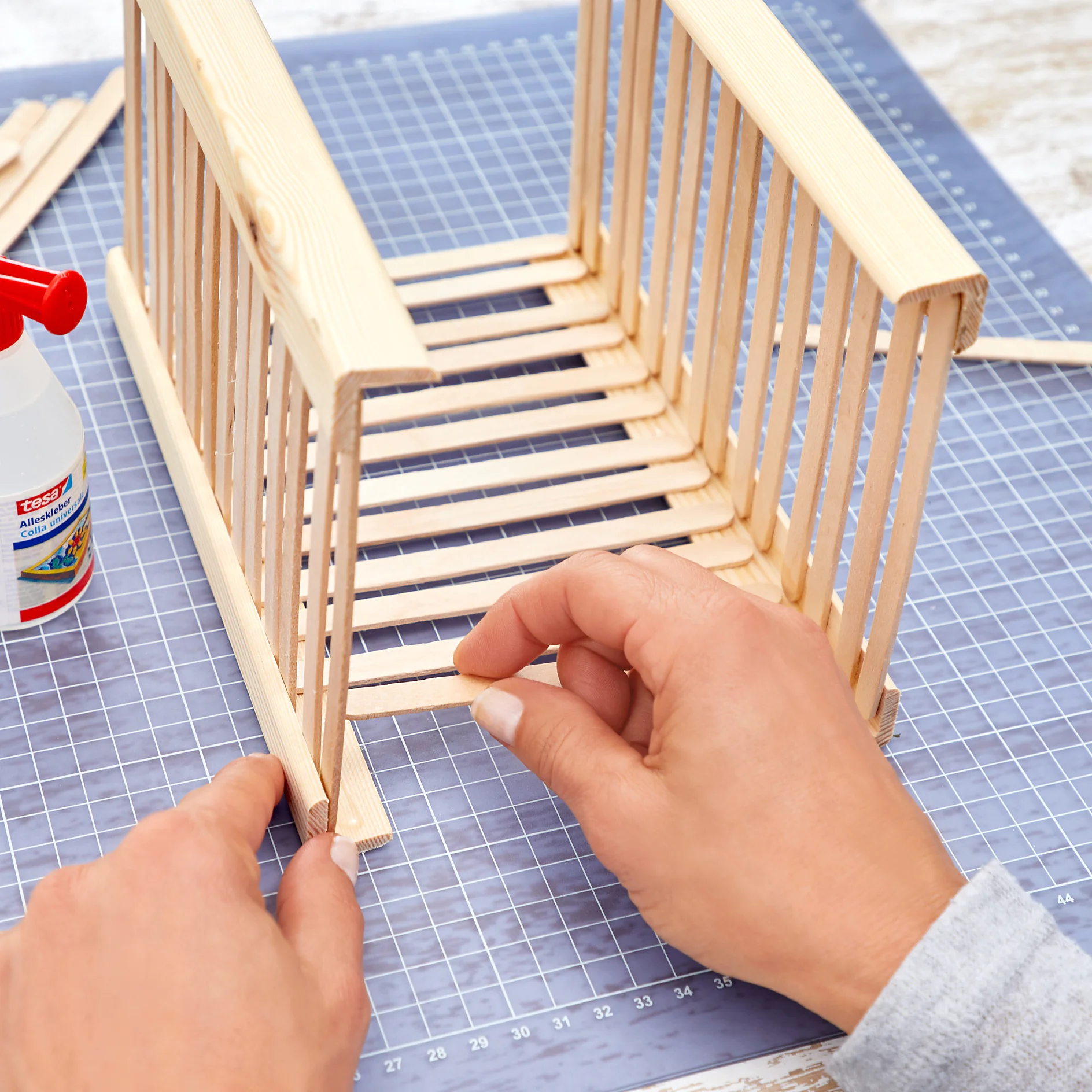 Place the two finished side panels side by side and glue the third side with the wooden sticks. If necessary, support the side parts.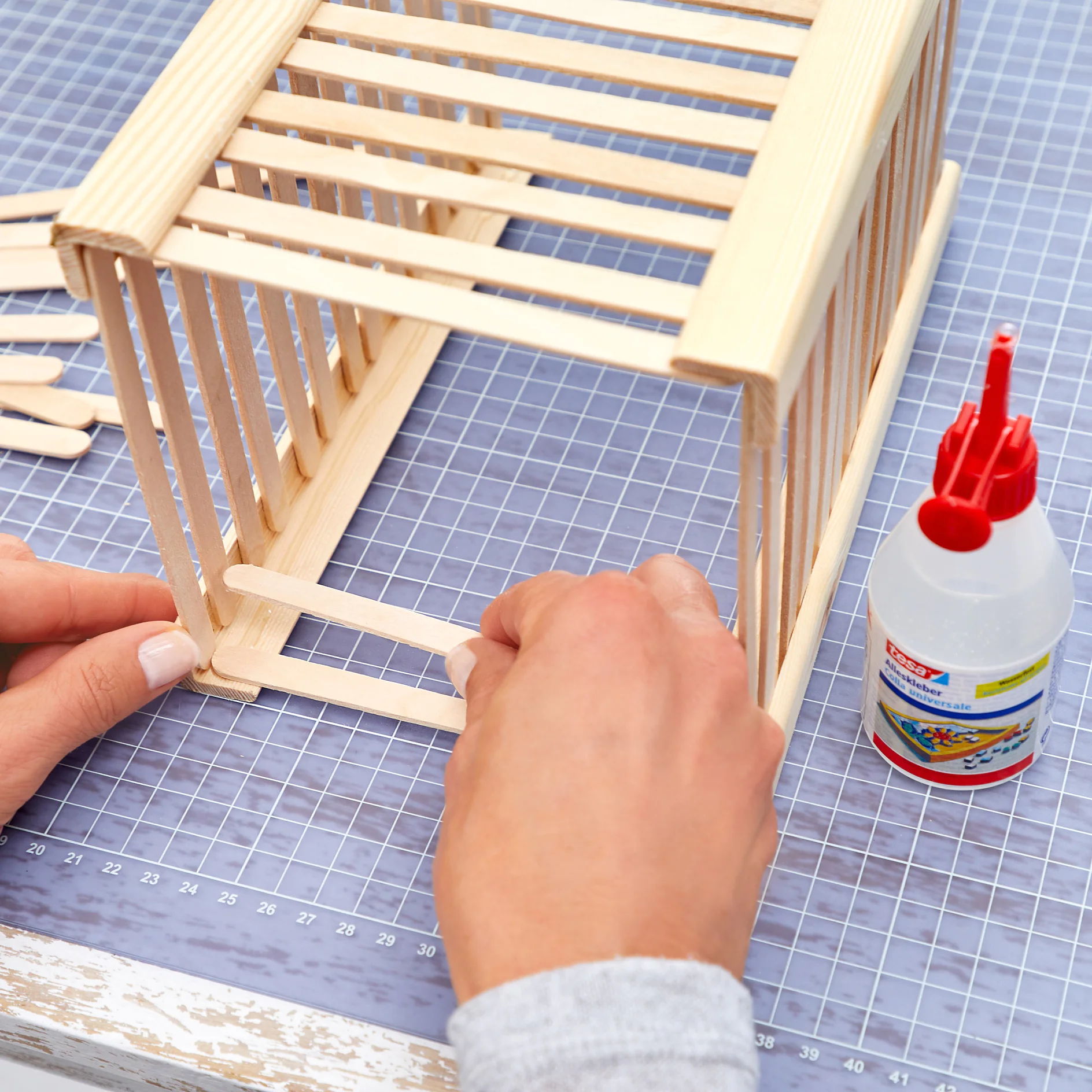 After the lantern is well dried and stable, you glue the last wooden sticks to the side that's still open.