Tack eggs
Easy but impressive: the eggs look very expensive, while they were only provided with stencils of hexagonal adhesive pads before they got their color layer.
Level of difficulty
Original & quick
We need:
Bled chicken eggs
Wooden Spikes
Painting spray in different grey colours
tesa Easy Cover® Premium
tesa TACK® double-sided adhesive pads
How we do it: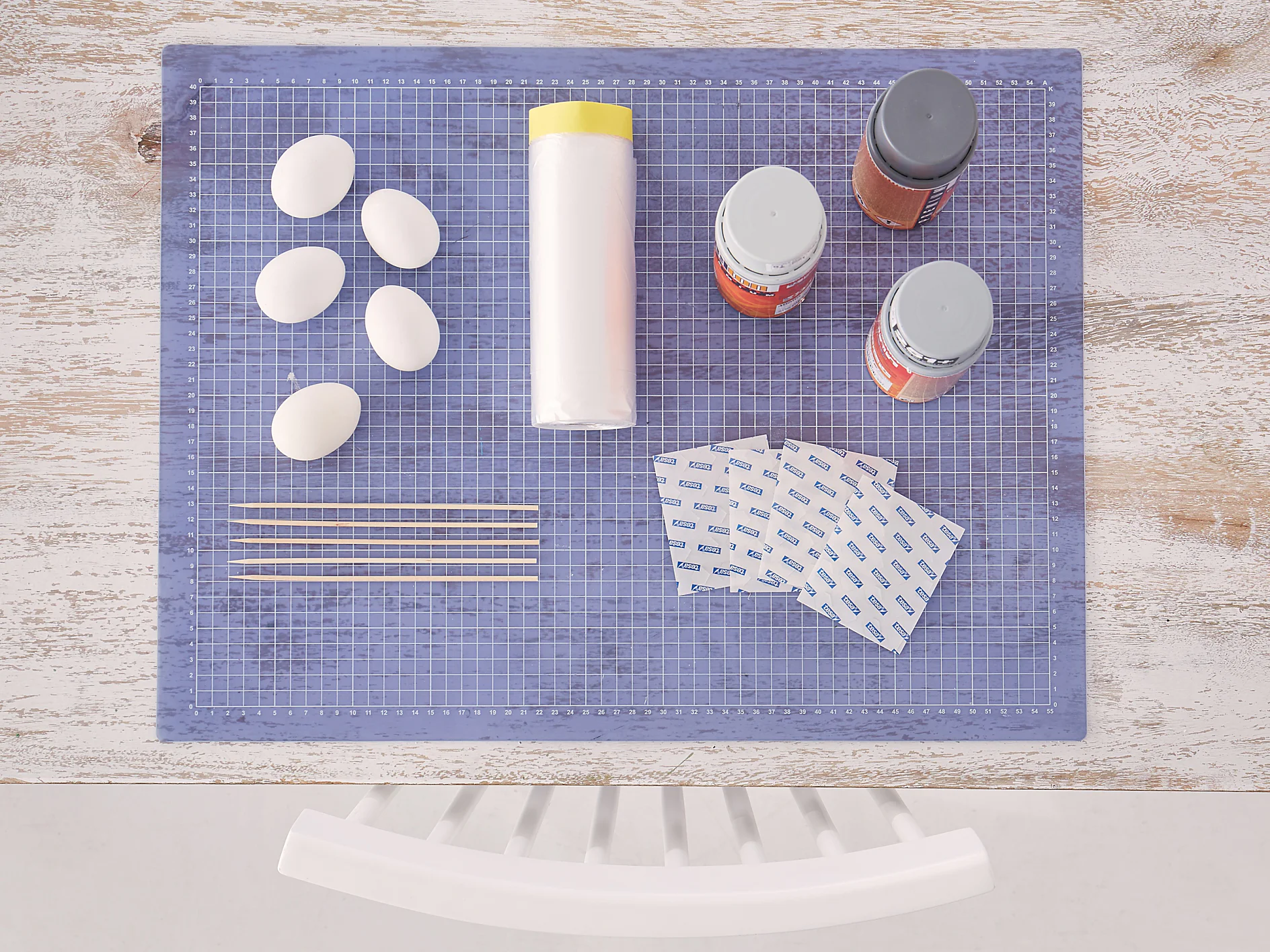 Collect all items and let's start!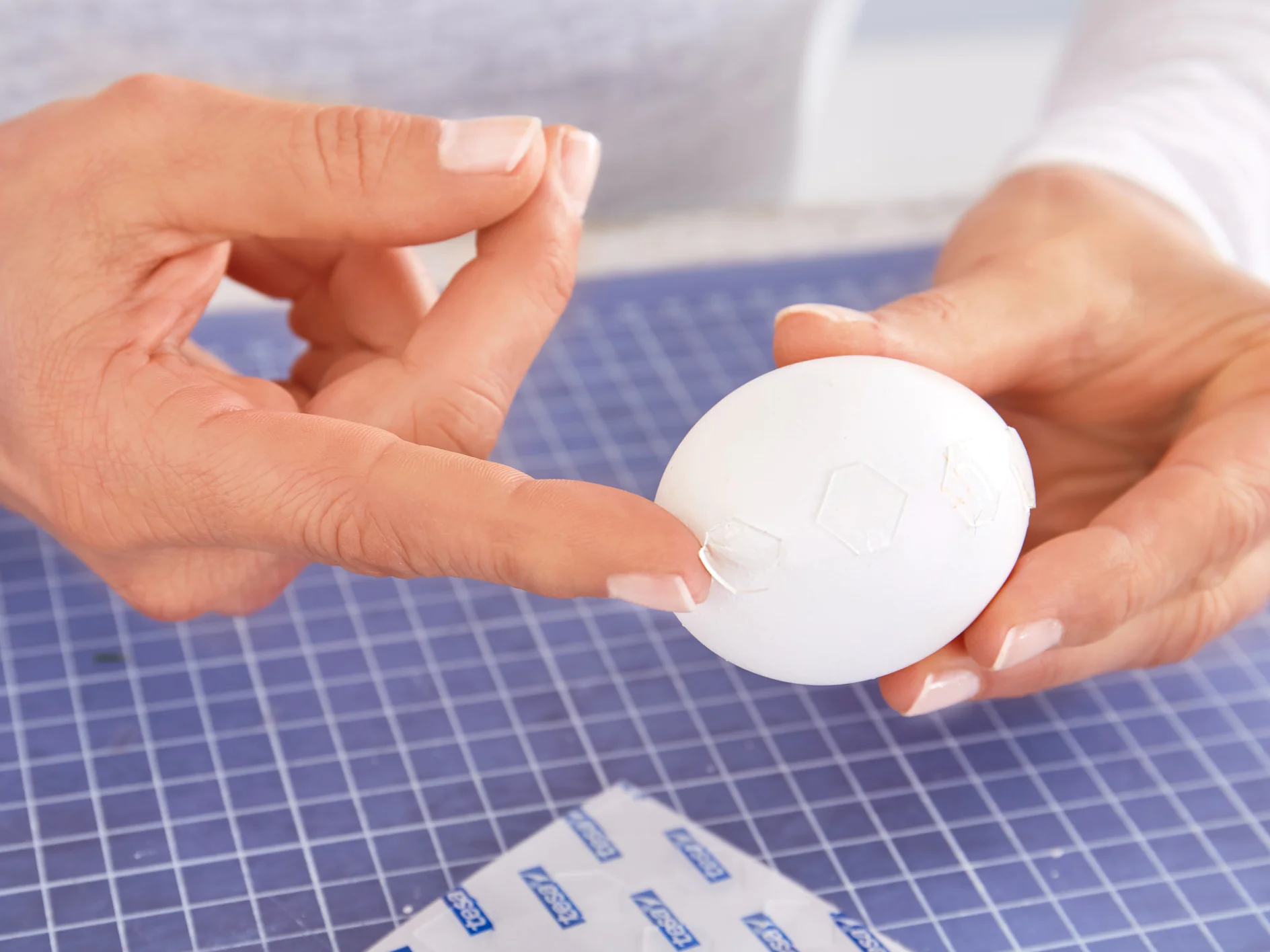 Remove the protective film from the adhesive pads and apply them in graphical patterns to the eggs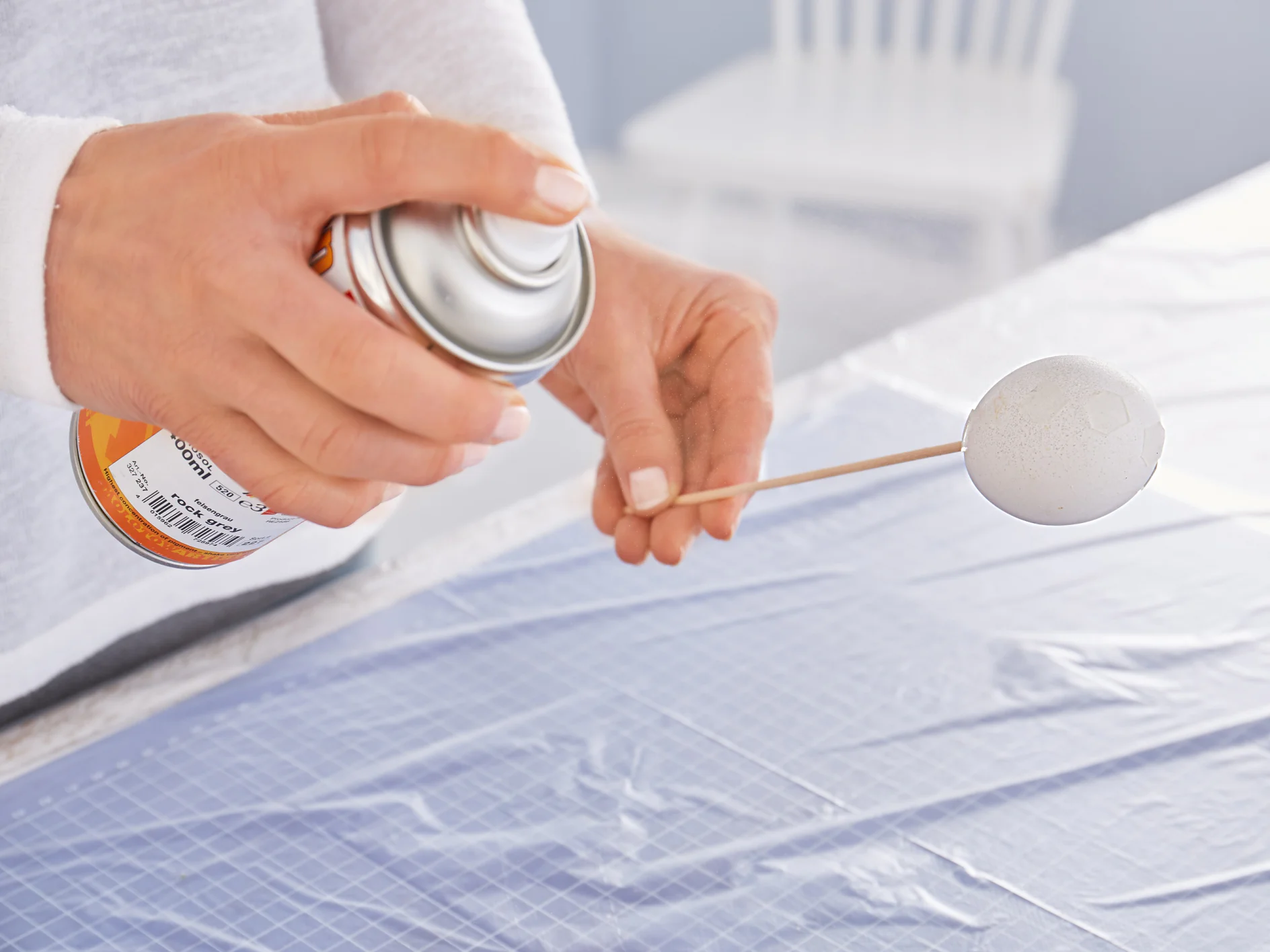 Place the glued eggs on wooden spikes and color them with the spray varnish in a well-ventilated room.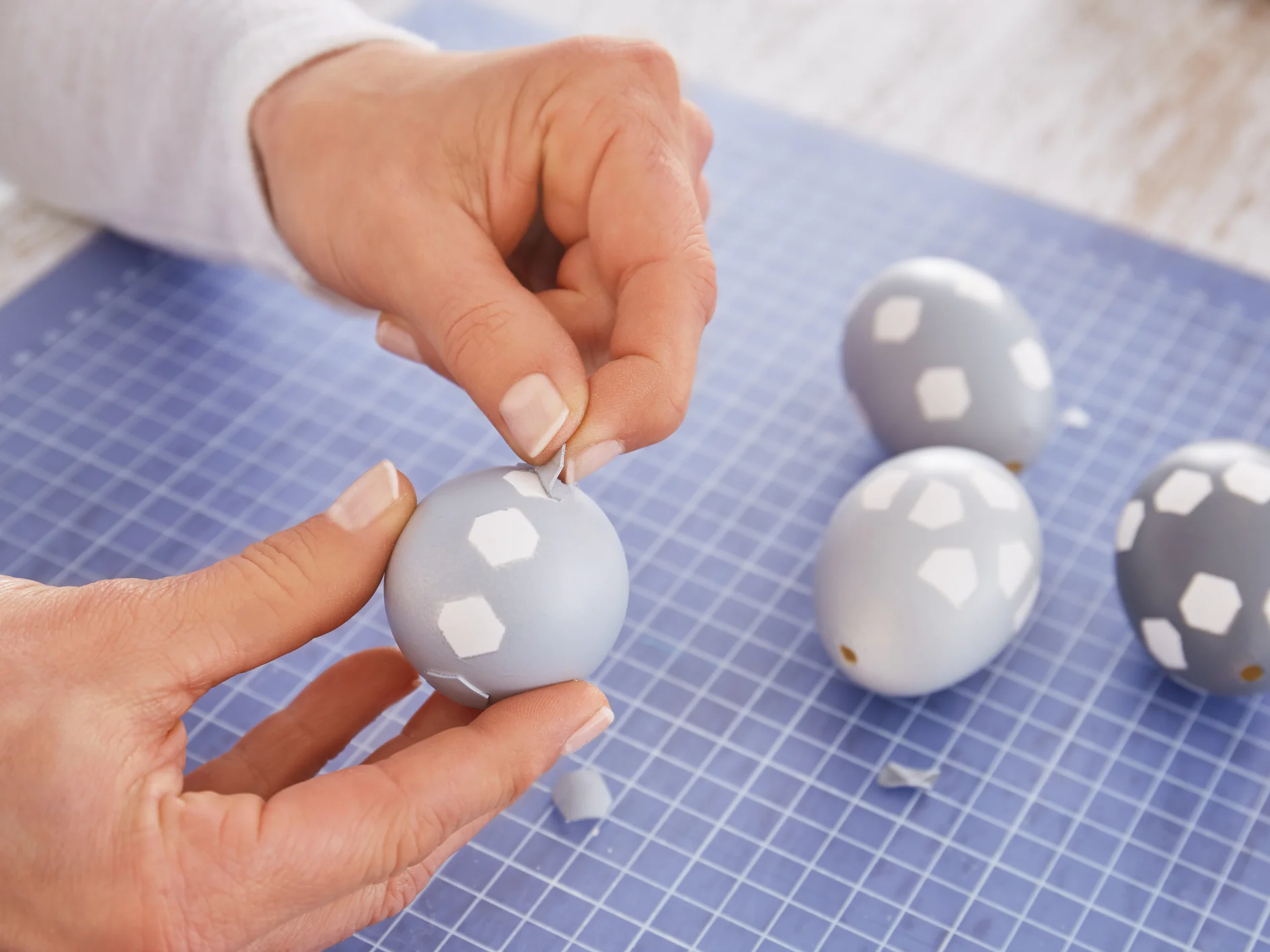 After the paint has dried, remove the adhesive pads from the eggs.