Sandwich Idea
Quick and super delicious sandwich idea for lunch. In order to know what's inside, they wear decorative sleeves bearing their name.
Level of difficulty
Original & quick
What we need:
Sandwich paper patterned papers (black & white) white cardboard scissors pencil ruler black calligraphy pencil tesa Roller Permanent Gluing ecoLogo® tesafilm® crystal clear
How we do it: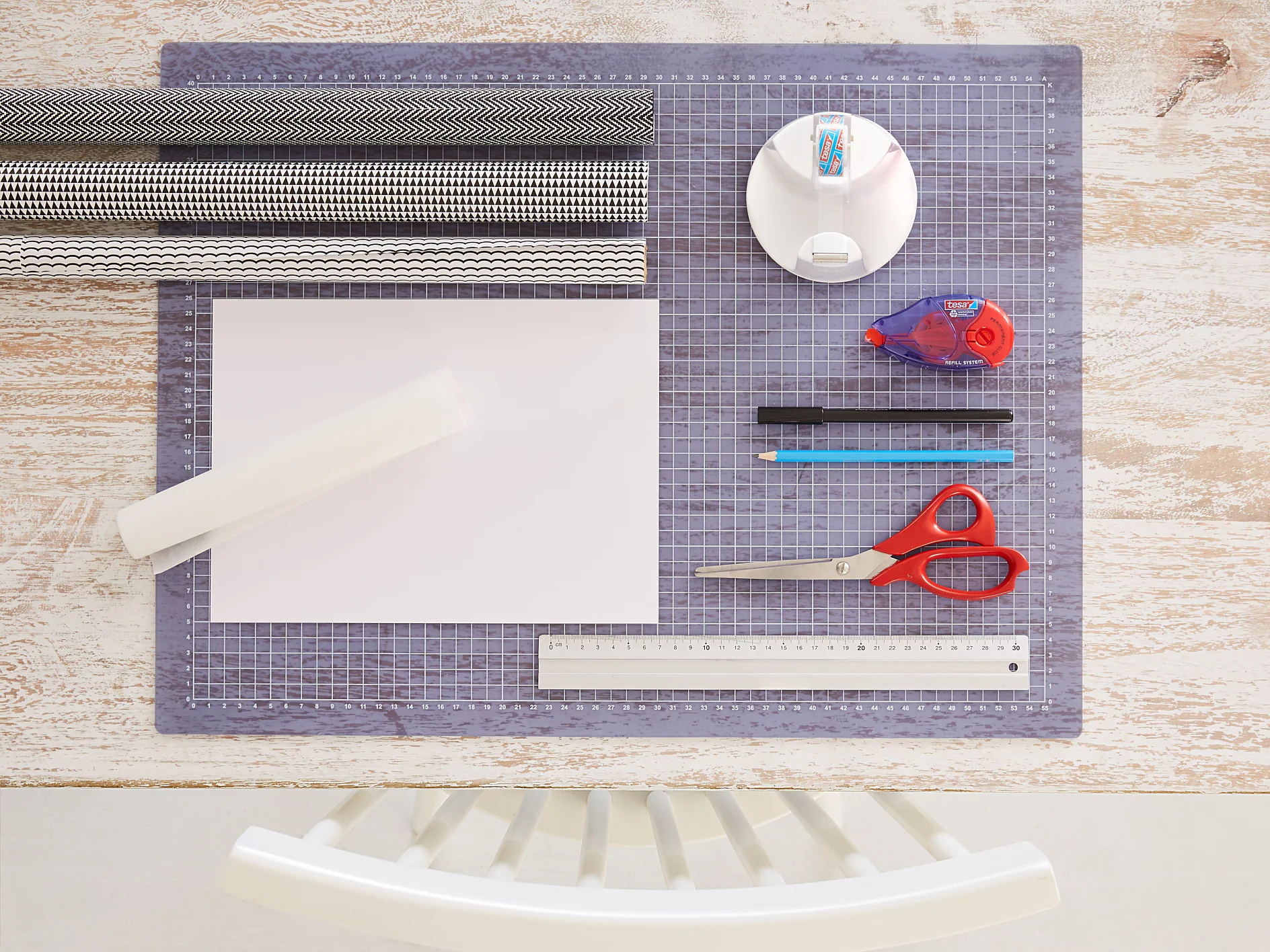 Collect all itmens and let's start!
Wrap the sandwiches in the paper and close the packets with tesafilm®.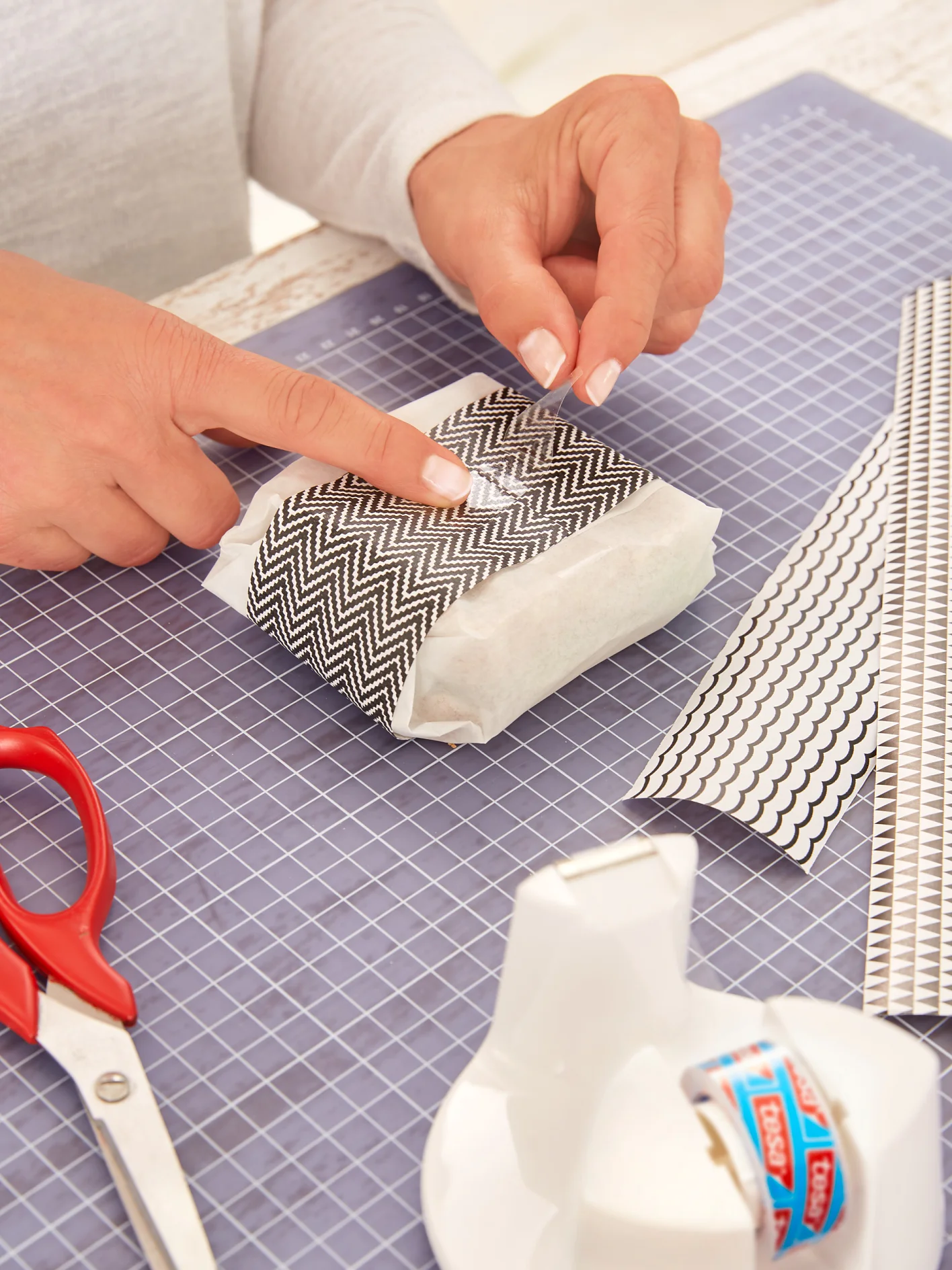 Cut out sleeves from the black and white patterned papers: 6 cm x circumference of the packet plus 3 cm. Place the sleeves around the packets and fix them with tesafilm®.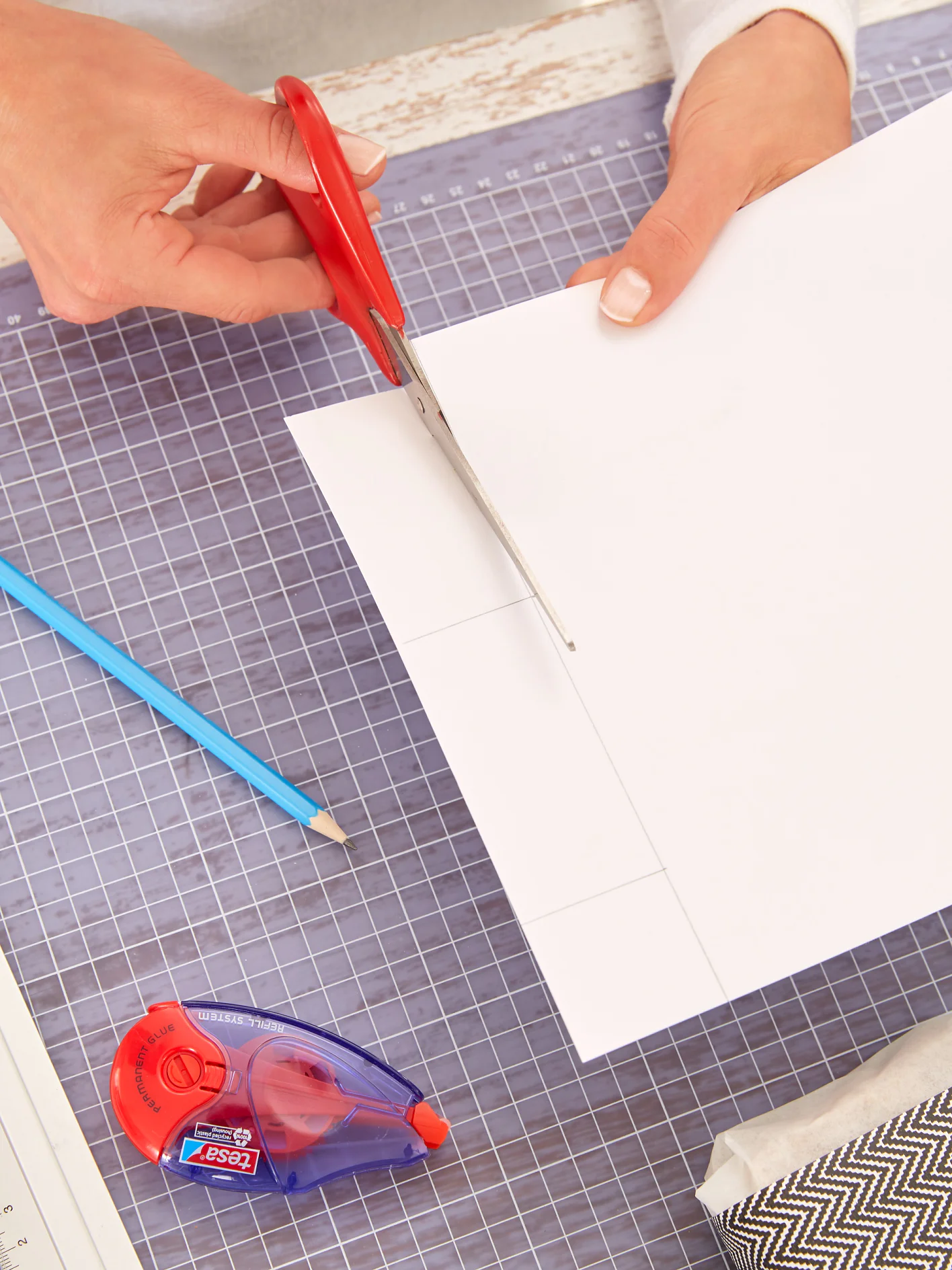 Cut labels from the white cardboard: Trace 4 x 8.5 cm rectangles on the cardboard and cut them out.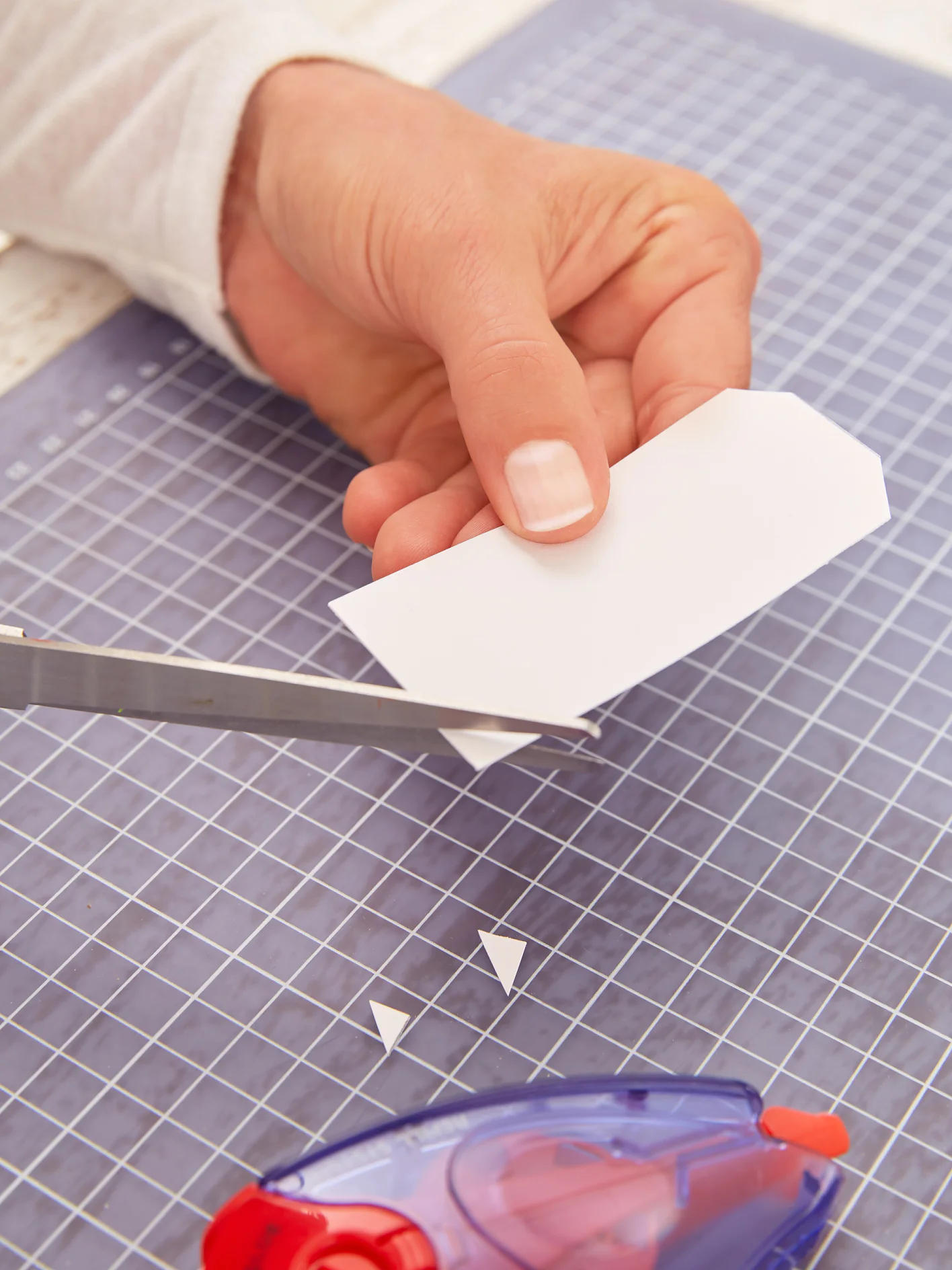 Write on the labels with the calligraphy pencil, and cut off the edges.
Apply glue on the backside of each label …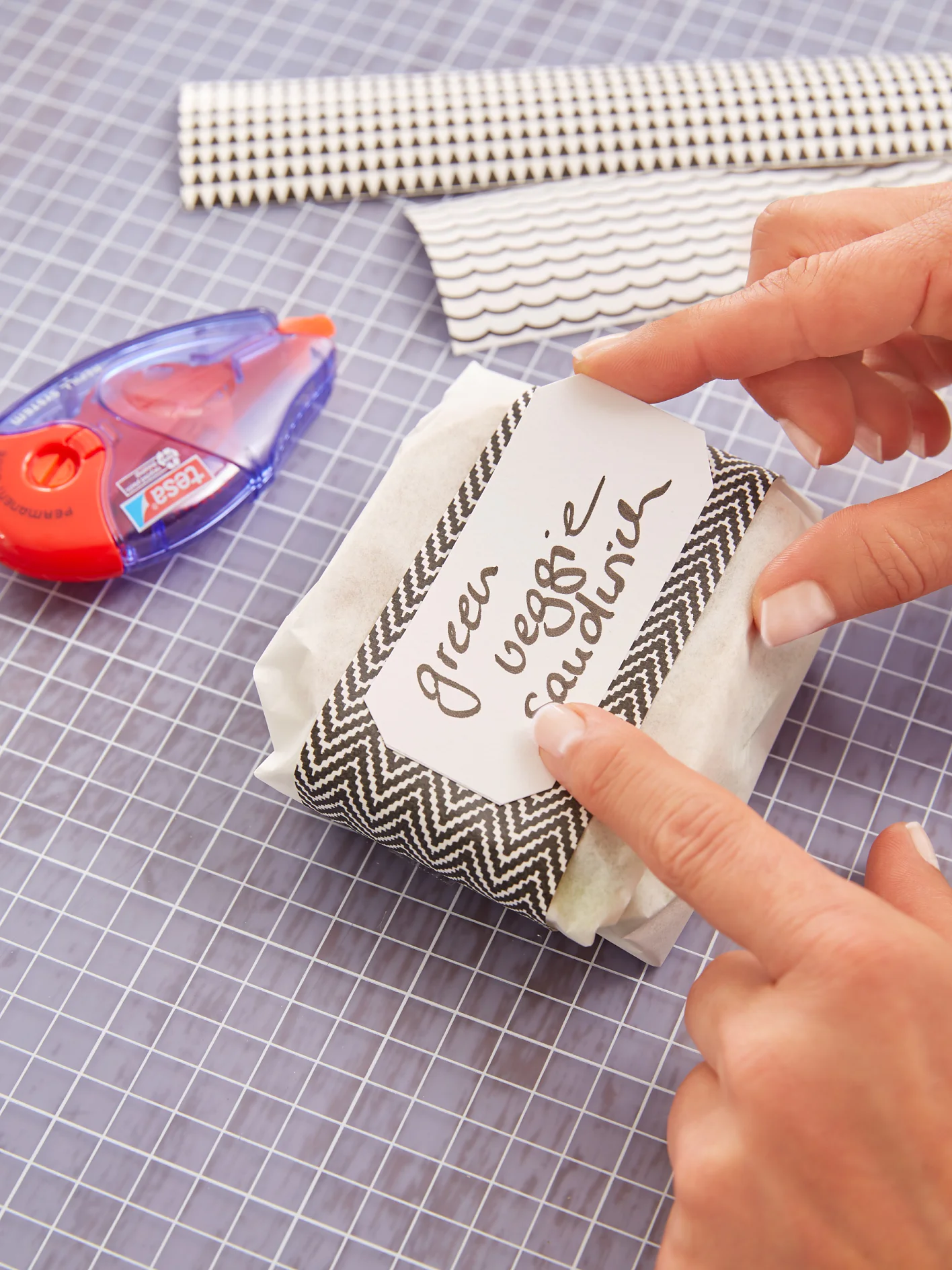 … and stick it on the center of the sleeve.