Picnic Basket Idea
Once emptied and turned upside down, the picnic basket turns into a small table. You may comfortably eat from it, or use it as a small buffet.
Level of difficulty
Original & quick
What we need:
Old fruit crate wax cloth scissor ruler tape measure pencil tesa® Double-sided tape PRO NATURE 5 m x 50 mm
How we do it: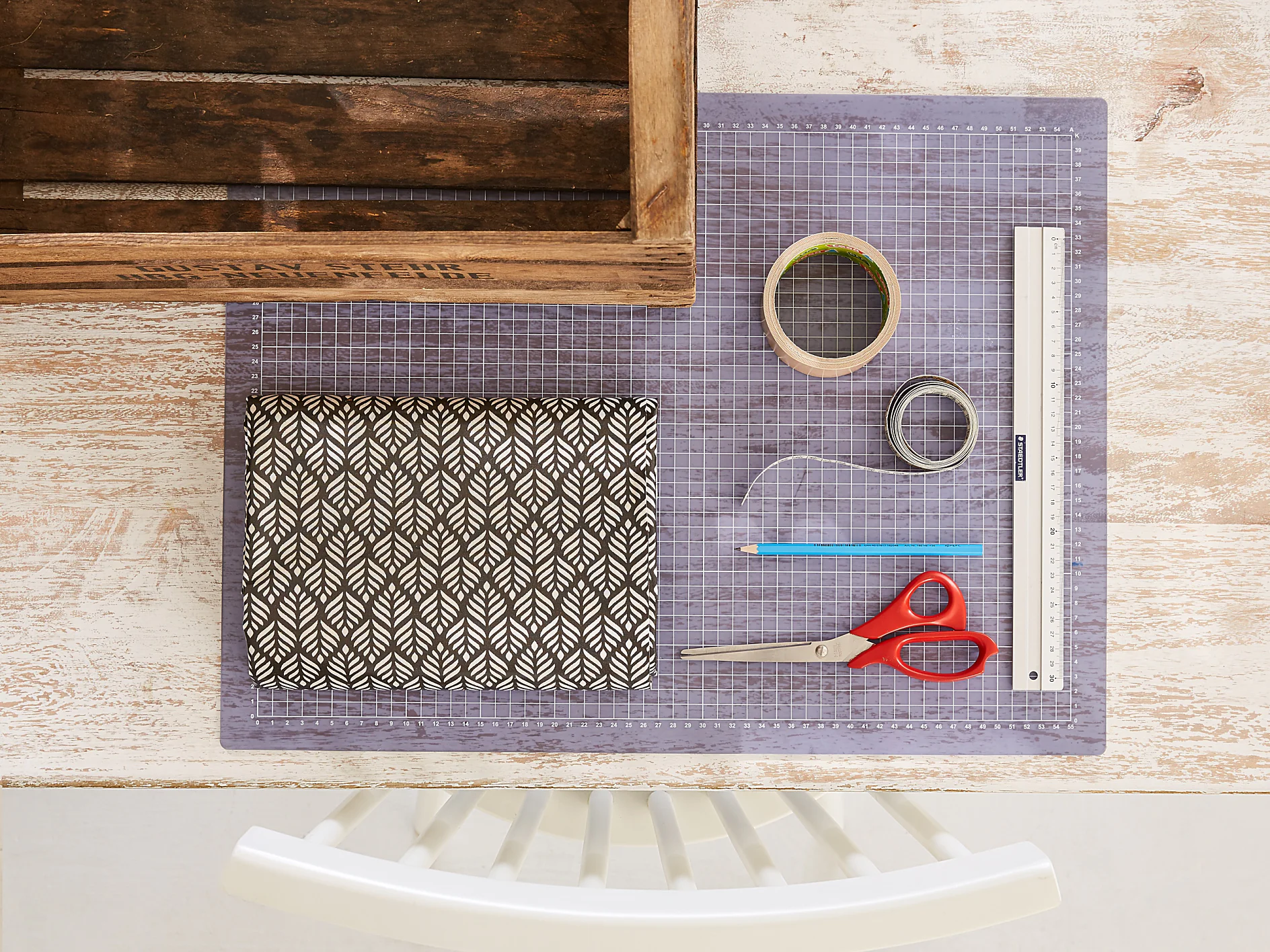 Collect all items and let's start!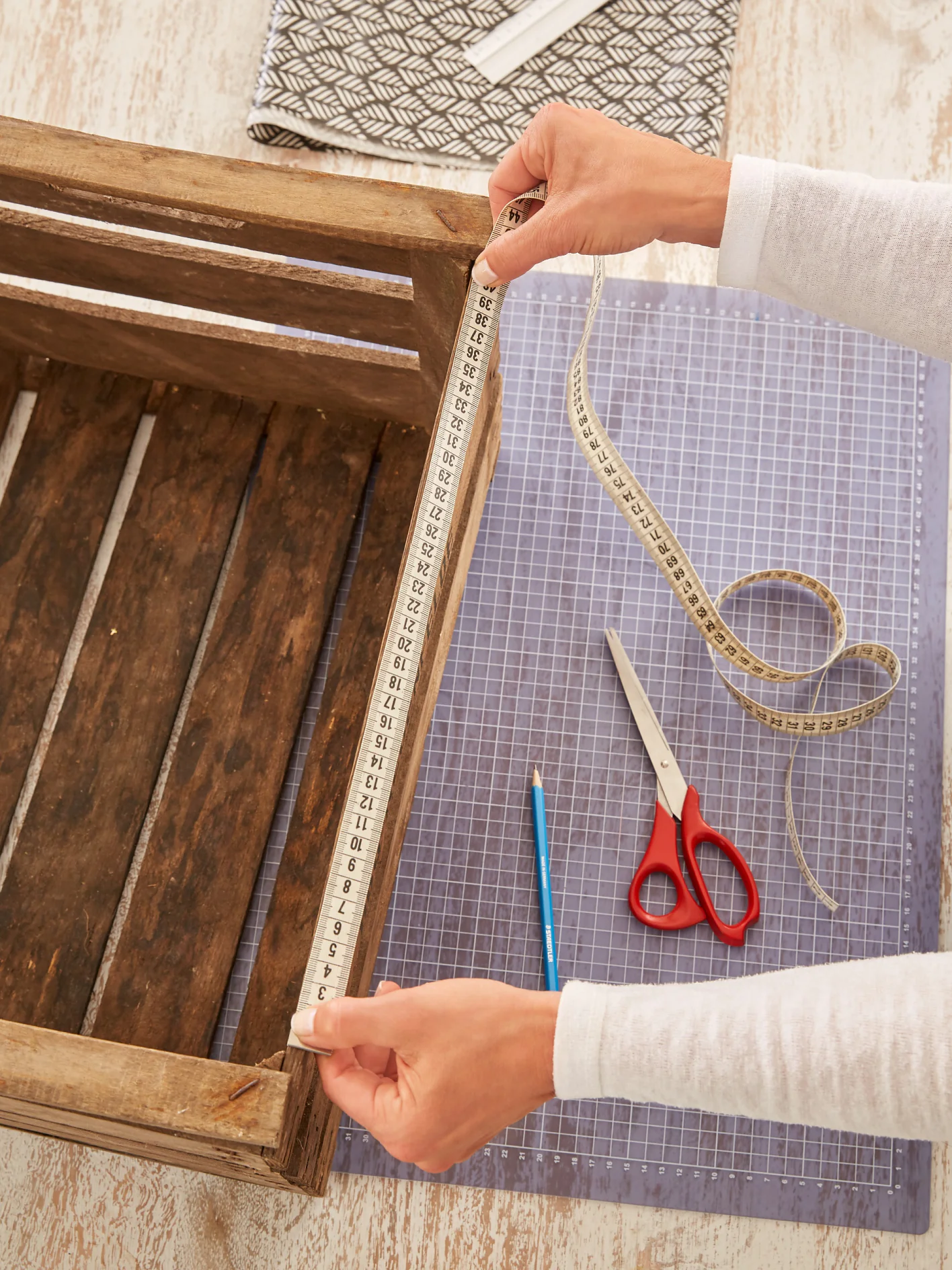 In order to determine the size of the wax cloth for this picnic basket idea, take following measures: For the width, measure the inner dimension of the longitudinal crate side …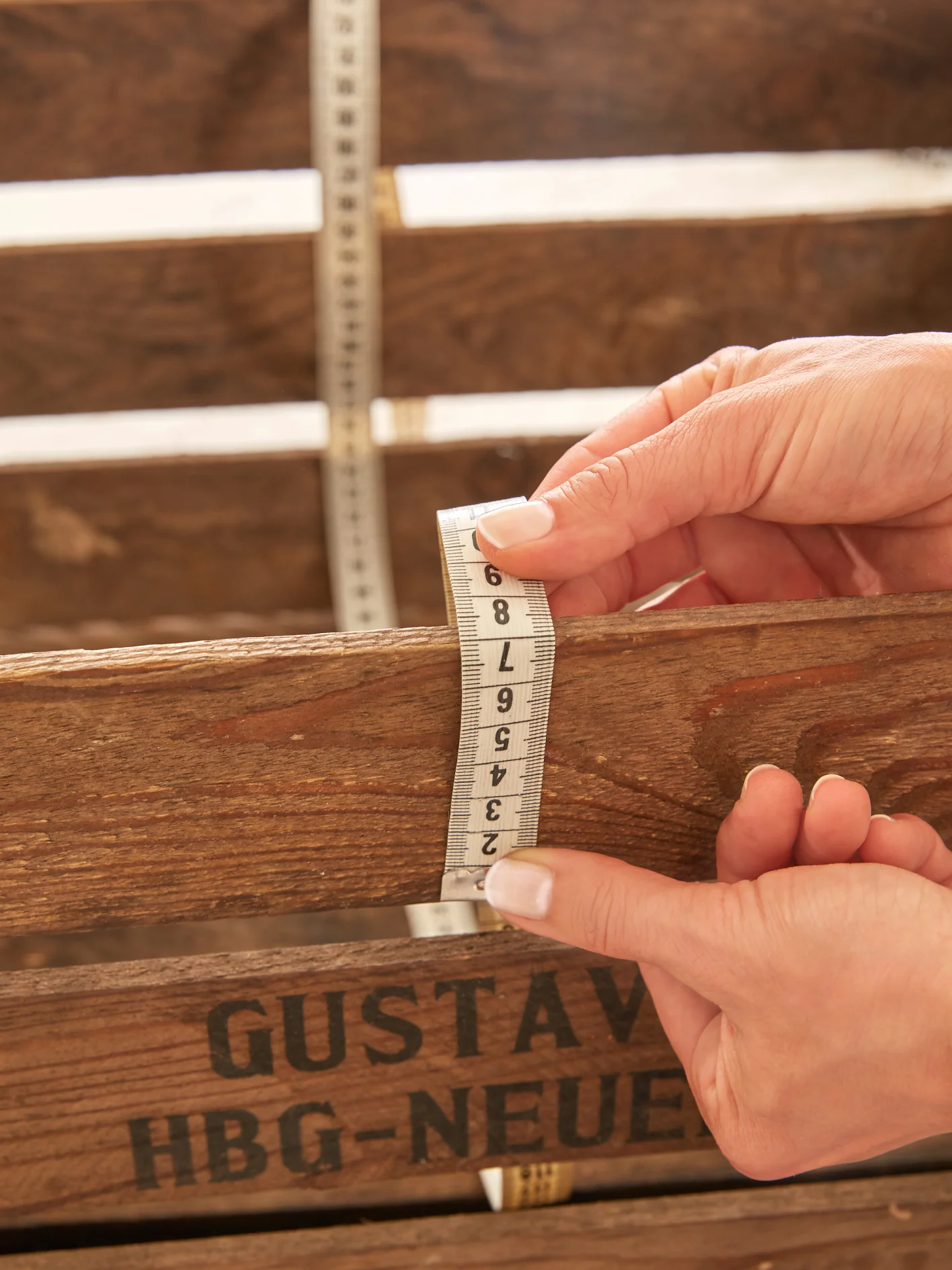 … for the length, place the tape measure at the bottom of the upper cross brace to guide the edge inwards and measure across the bottom to the lower outer end of the opposite upper brace. Cut the wax cloth according to these dimensions.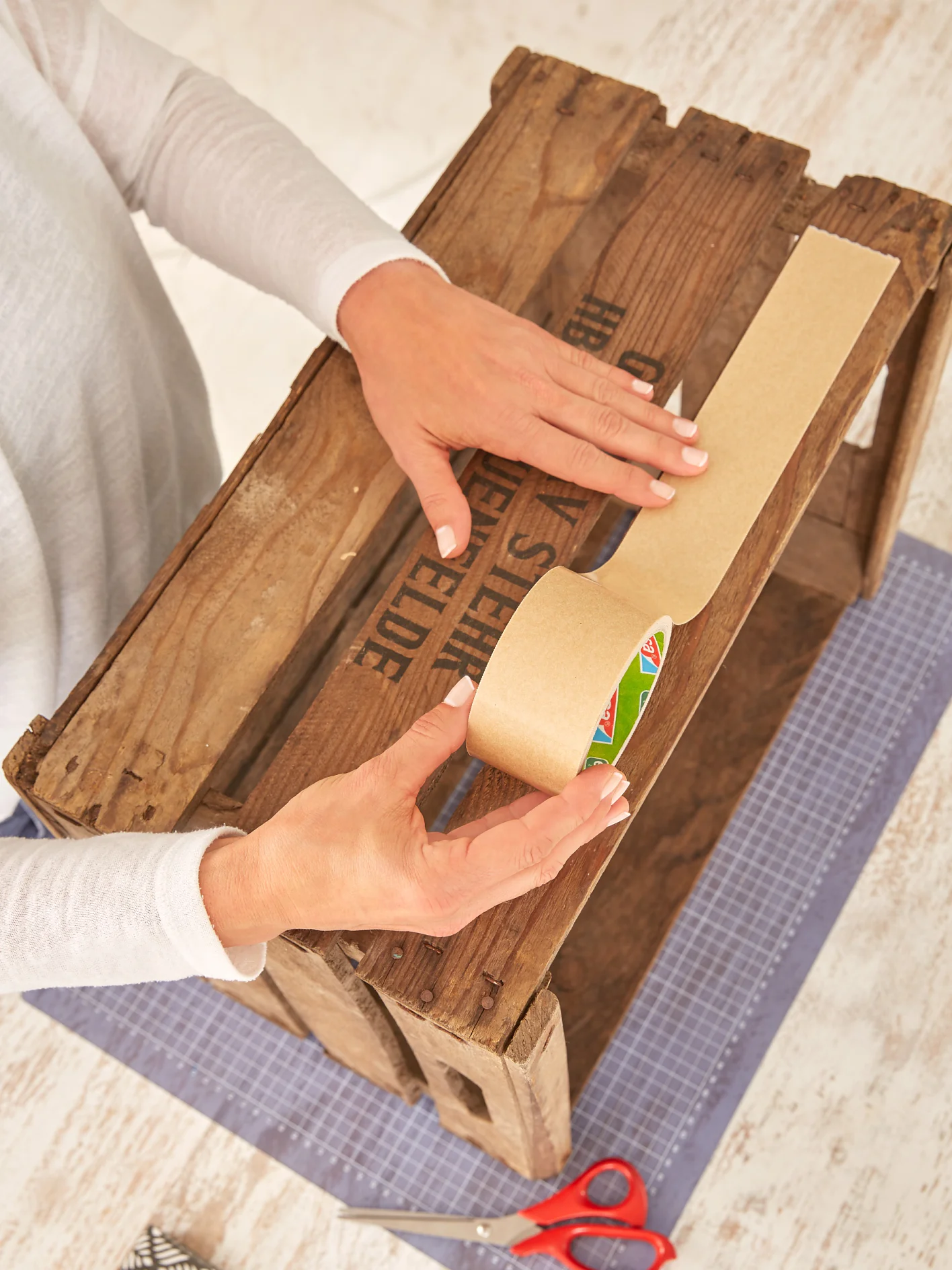 Apply double-sided adhesive tape on the outside of the upper braces.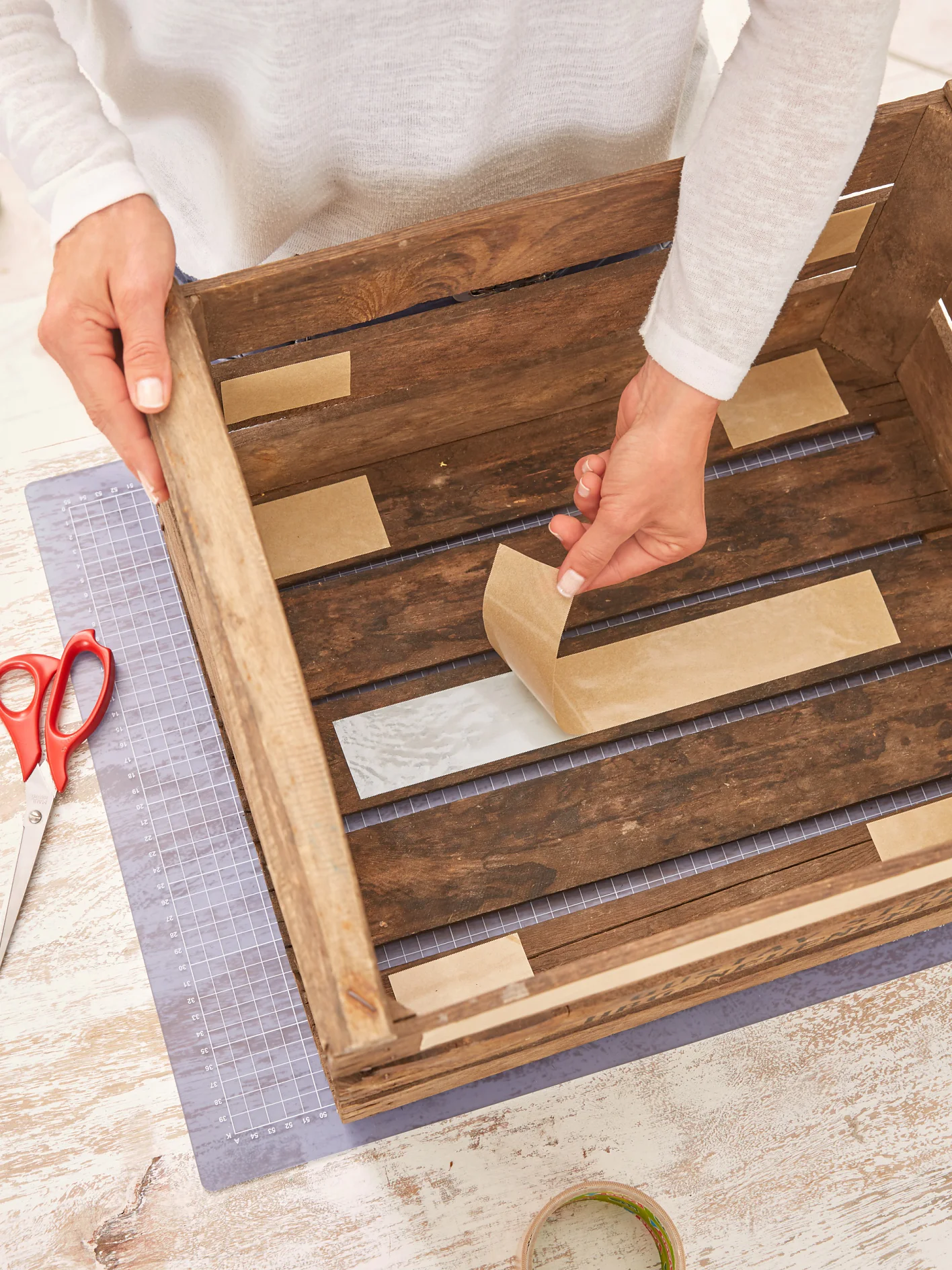 Place several pieces of tape on the inside of the box, to attach the wax cloth, and peel off the protective films.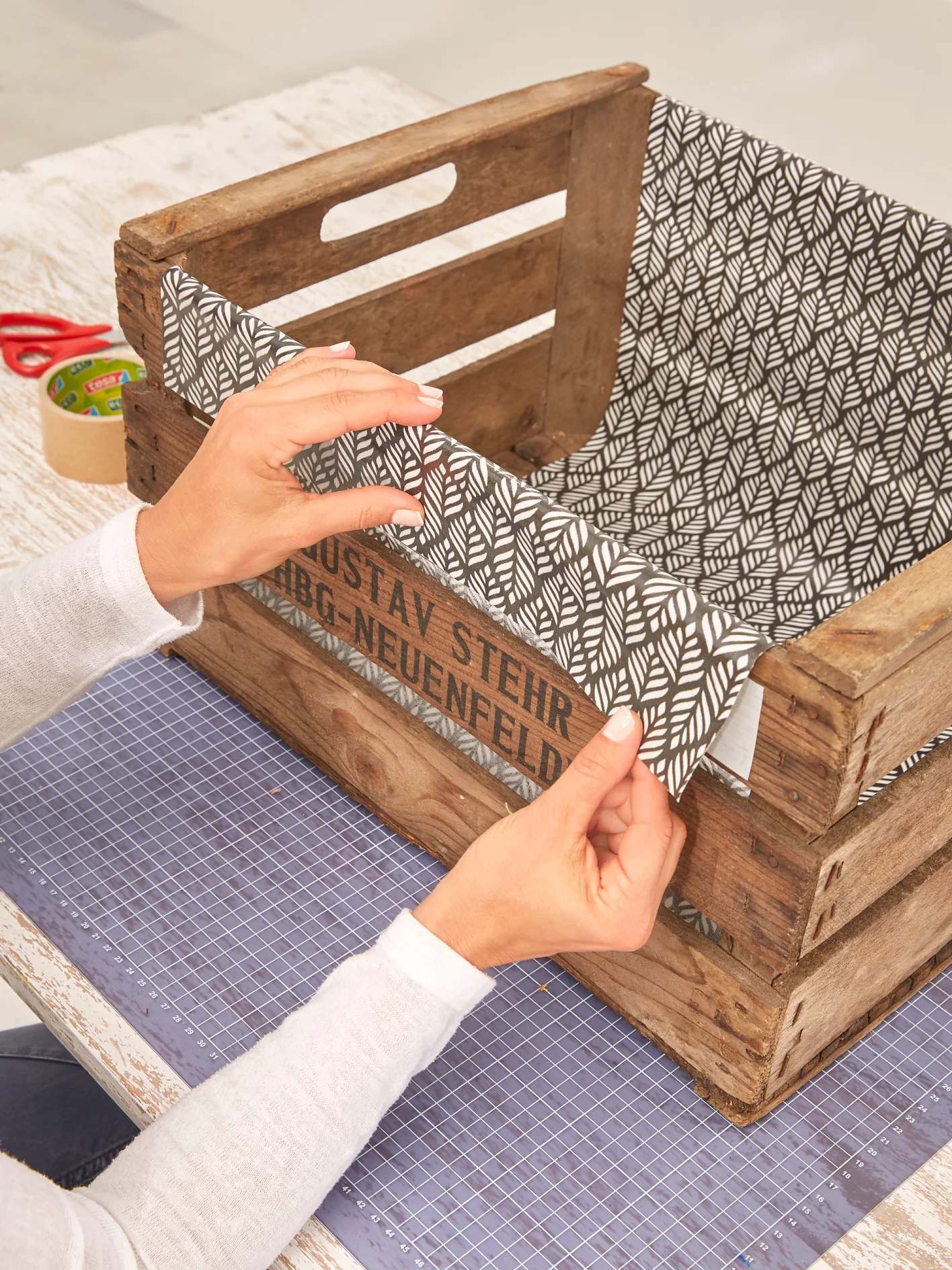 Stick the wax cloth to the lower border of an upper brace, fold the fabric inwards, press firmly; stretch it along the bottom and stick it to the outer side of the upper brace on the other side.