Neon Easter Eggs
Super easy egg decorating ideas: These DIY Easter eggs are simply decorated with neon tape that is cut with a pinking shear. For this egg design you may also use plastic eggs.
Level of difficulty
Original & quick
We need:
Empty eggs scissors pinking shears tesa Extra Power® Neon Tape in orange and pink
This is how we do it: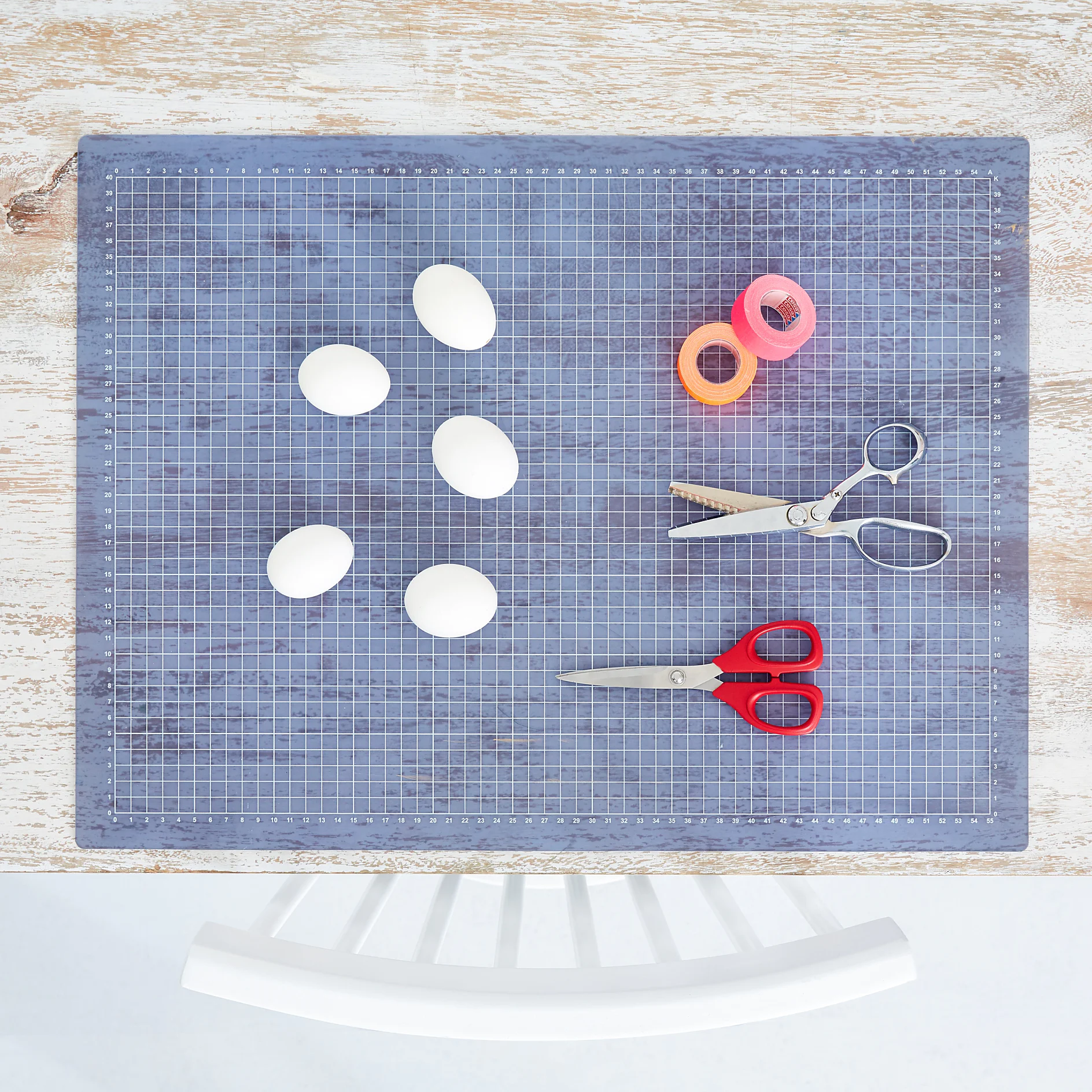 Collect all items and let's start!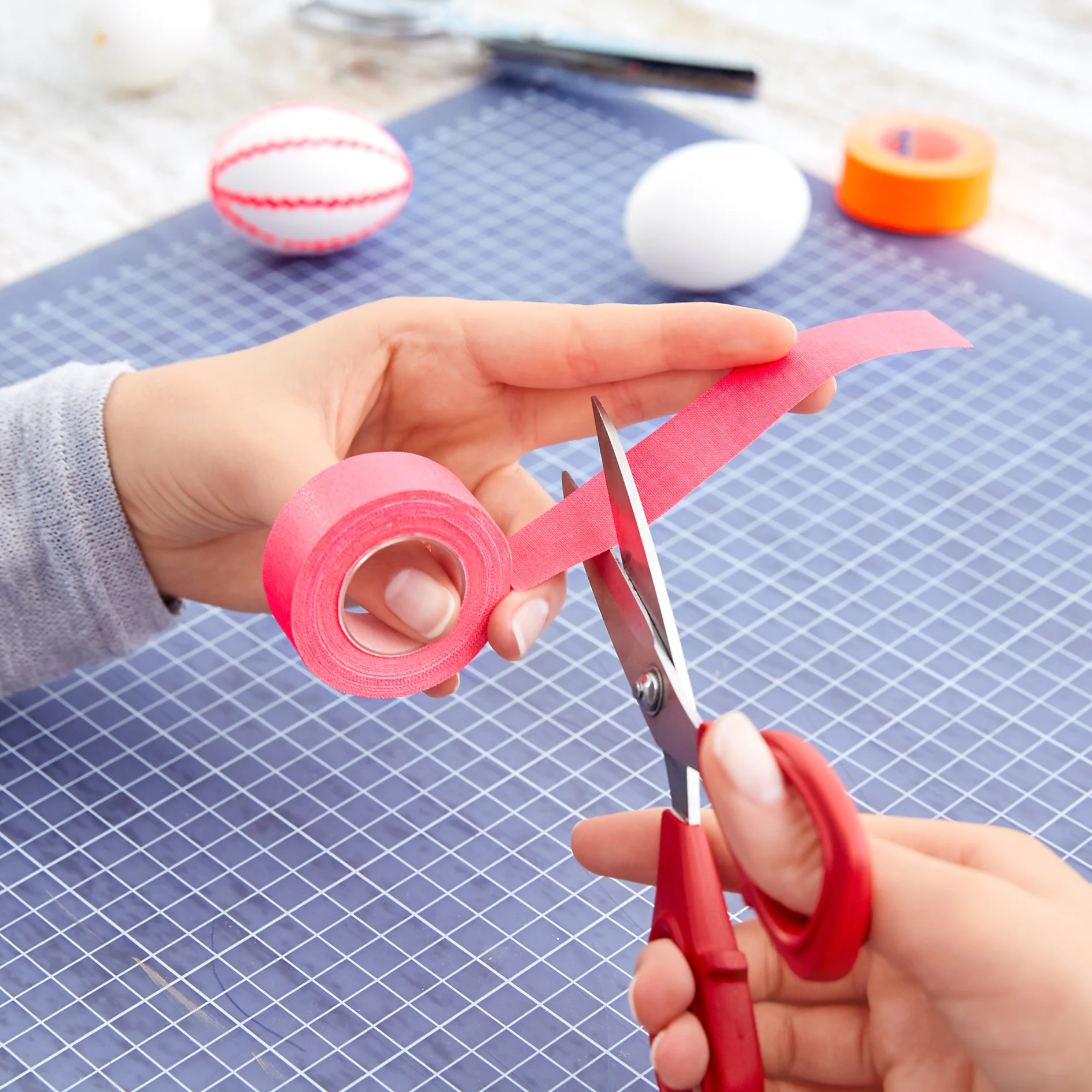 For these DIY Easter crafts, simply cut a strip of neon tape in the desired length.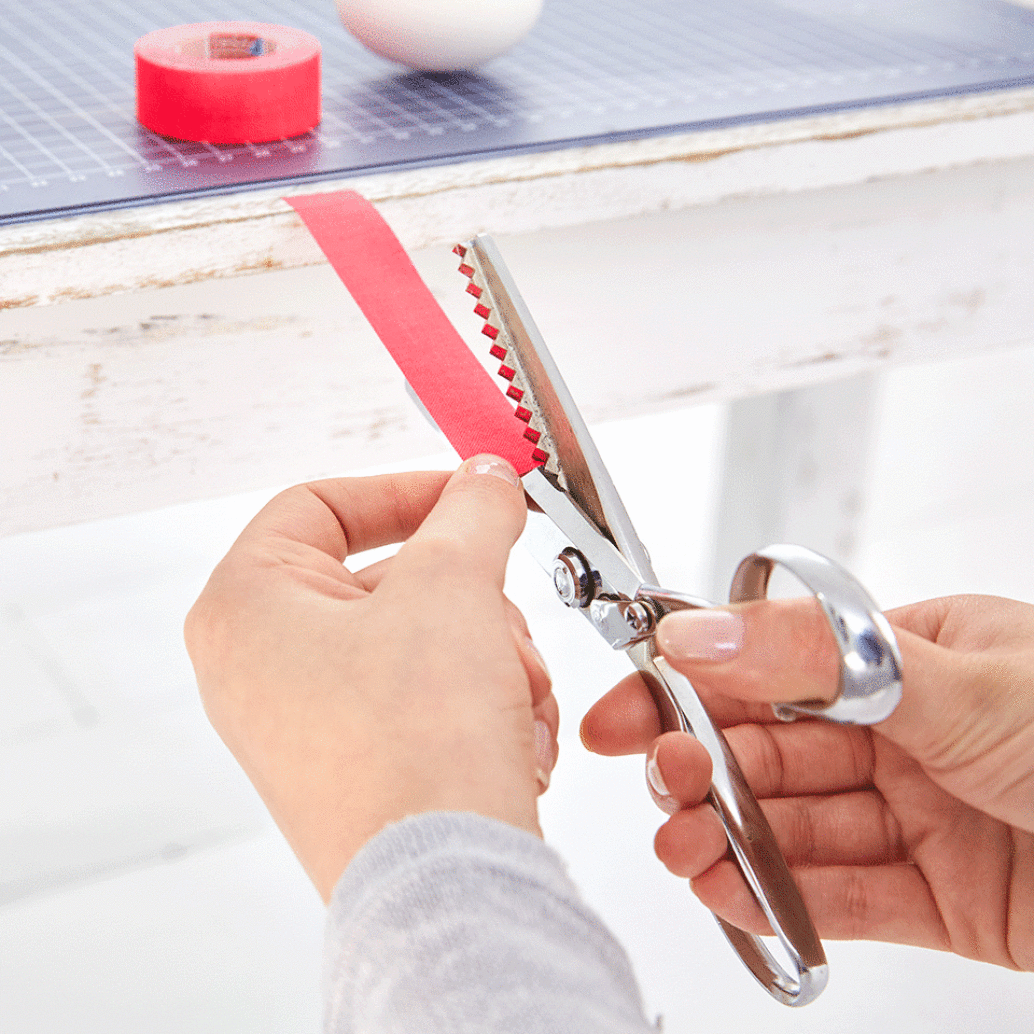 Cut the tape into thin strips using the pinking scissors. That works best when you attach the strip to the edge of the table and then cut it.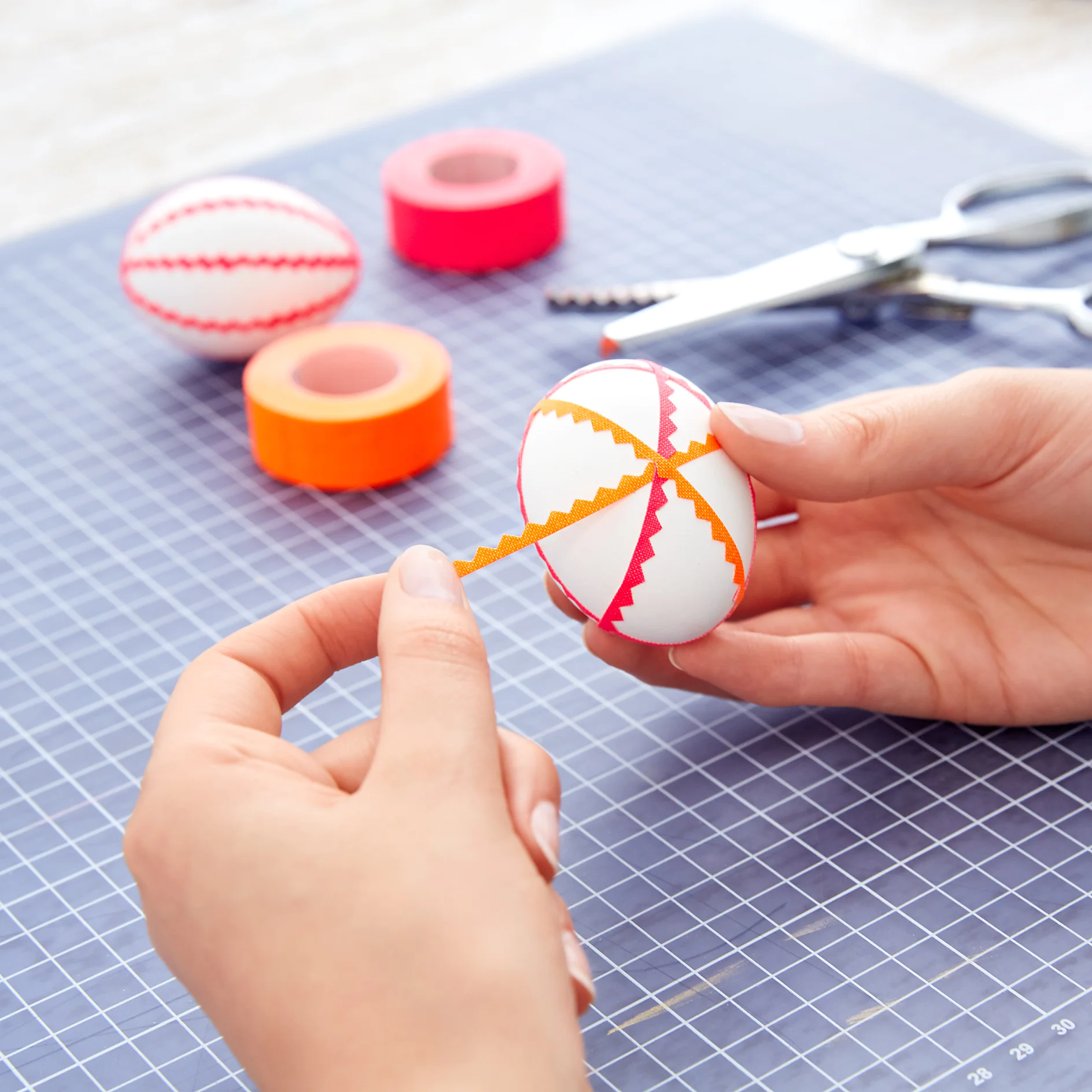 Now glue the jagged strips onto the eggs in the desired pattern – And your decorative Easter eggs home decor is ready!