Flower Vase
This autumn season, we decorate vases with a striped pattern – creating beautiful fall decorations. We simply spray masking tape with golden paint, and apply the strips in different designs on the flower vases. Its creped surface gives an interesting look, and it is perfect for curves or round shapes.
Level of difficulty
Original & quick
We need:
Different linear gray vases cutter scissors ruler larger plastic underlay, for example: a simple table set spray paint gold tesa Easy Cover® Premium M tesa® Masking tape for curves 25 m x 38 mm
How we do it: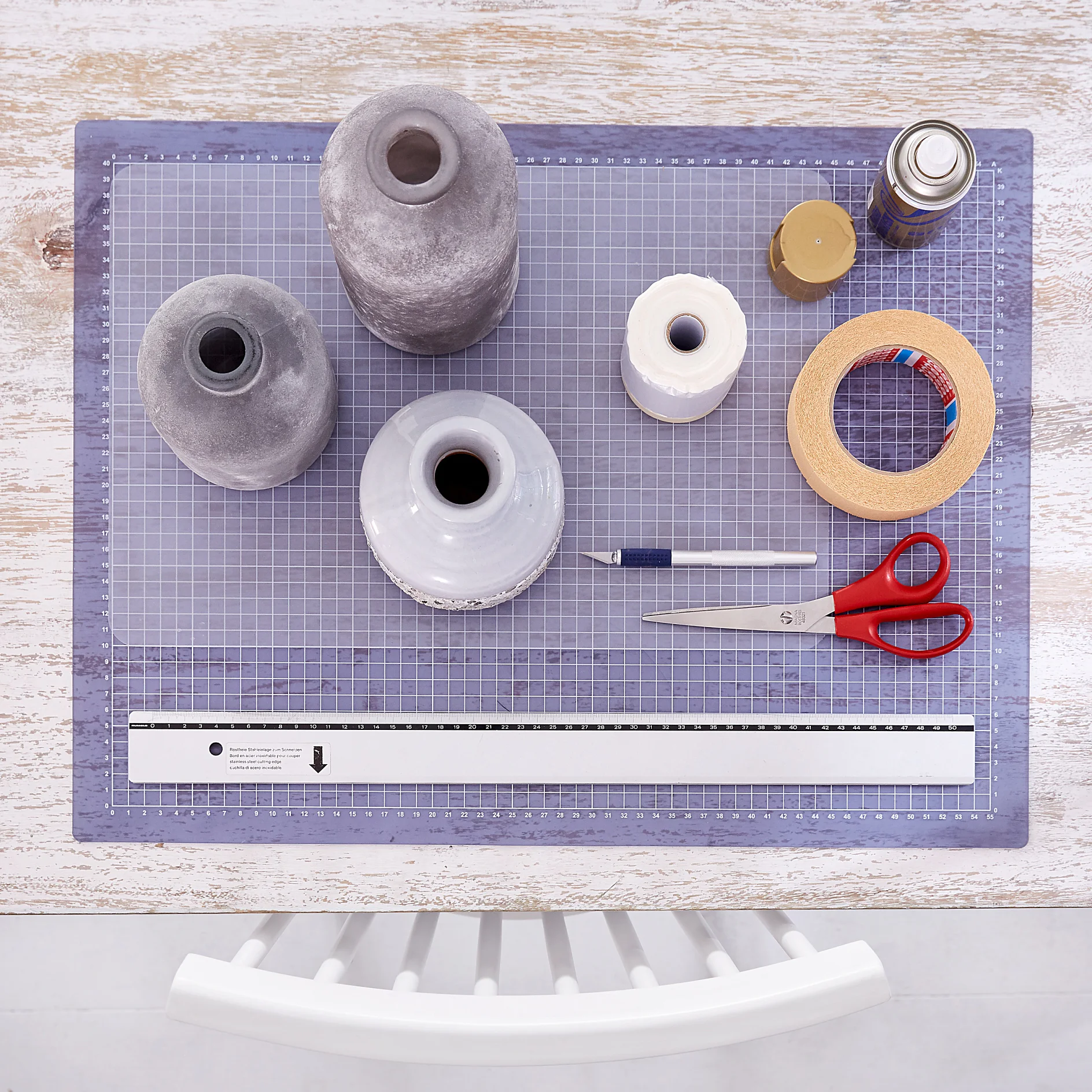 Collect all items and let's start!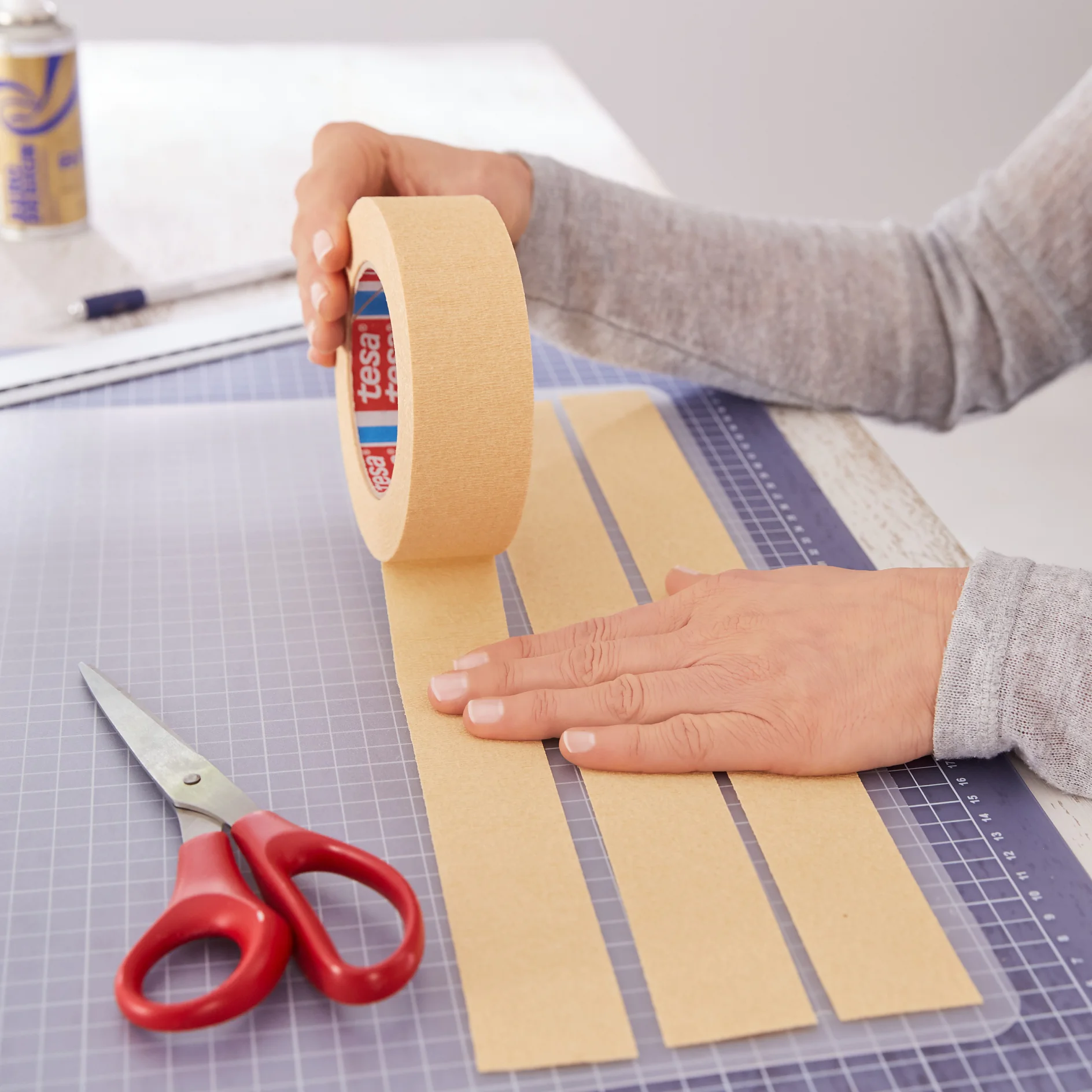 Place the masking tape in long strips on the plastic underlay.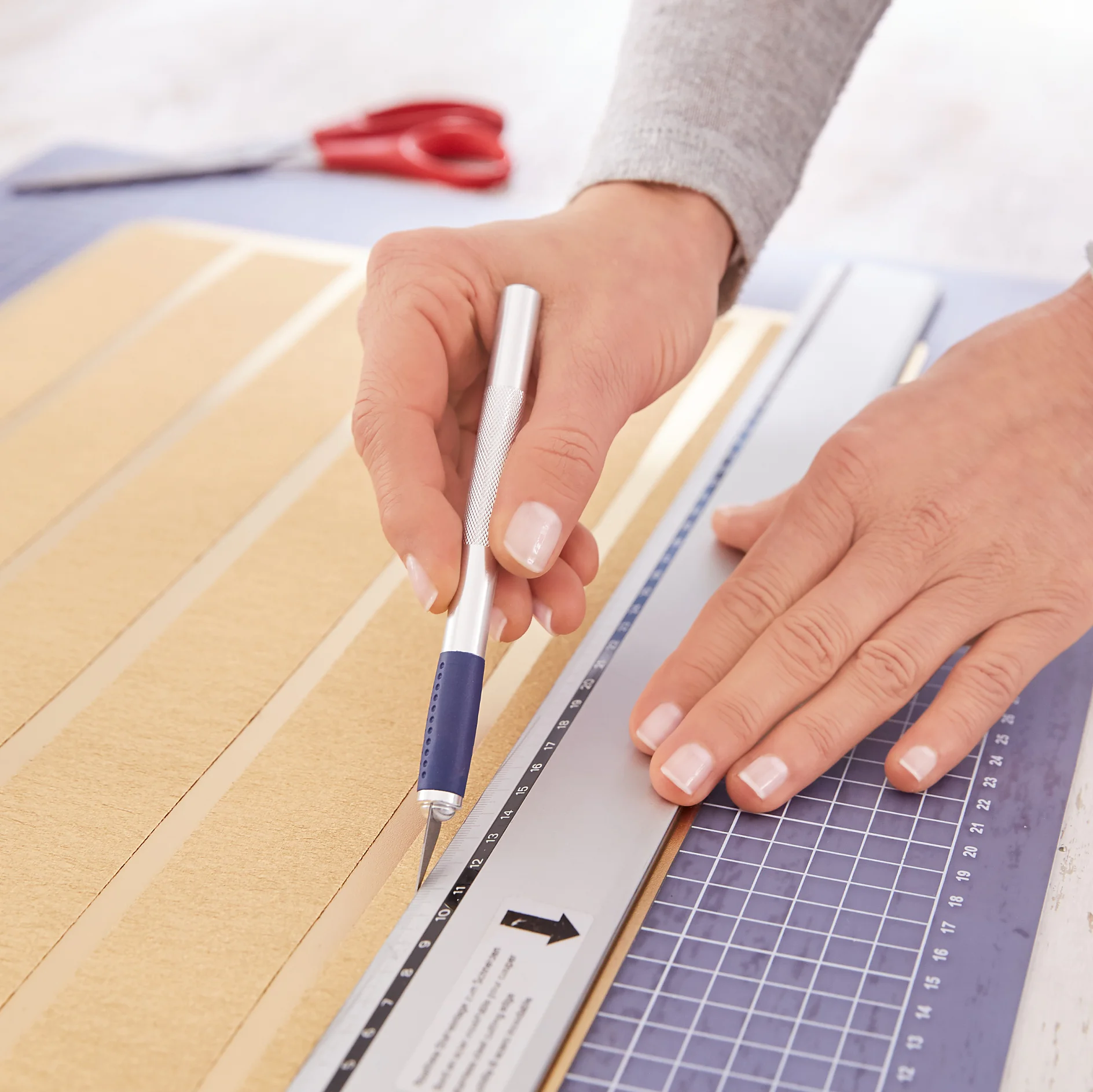 Cover your workspace with the Easy Cover® and spray the masking tape strips with the gold paint. After drying, cut the strips with the cutter and ruler to the desired width.
Remove the strips from the underlay.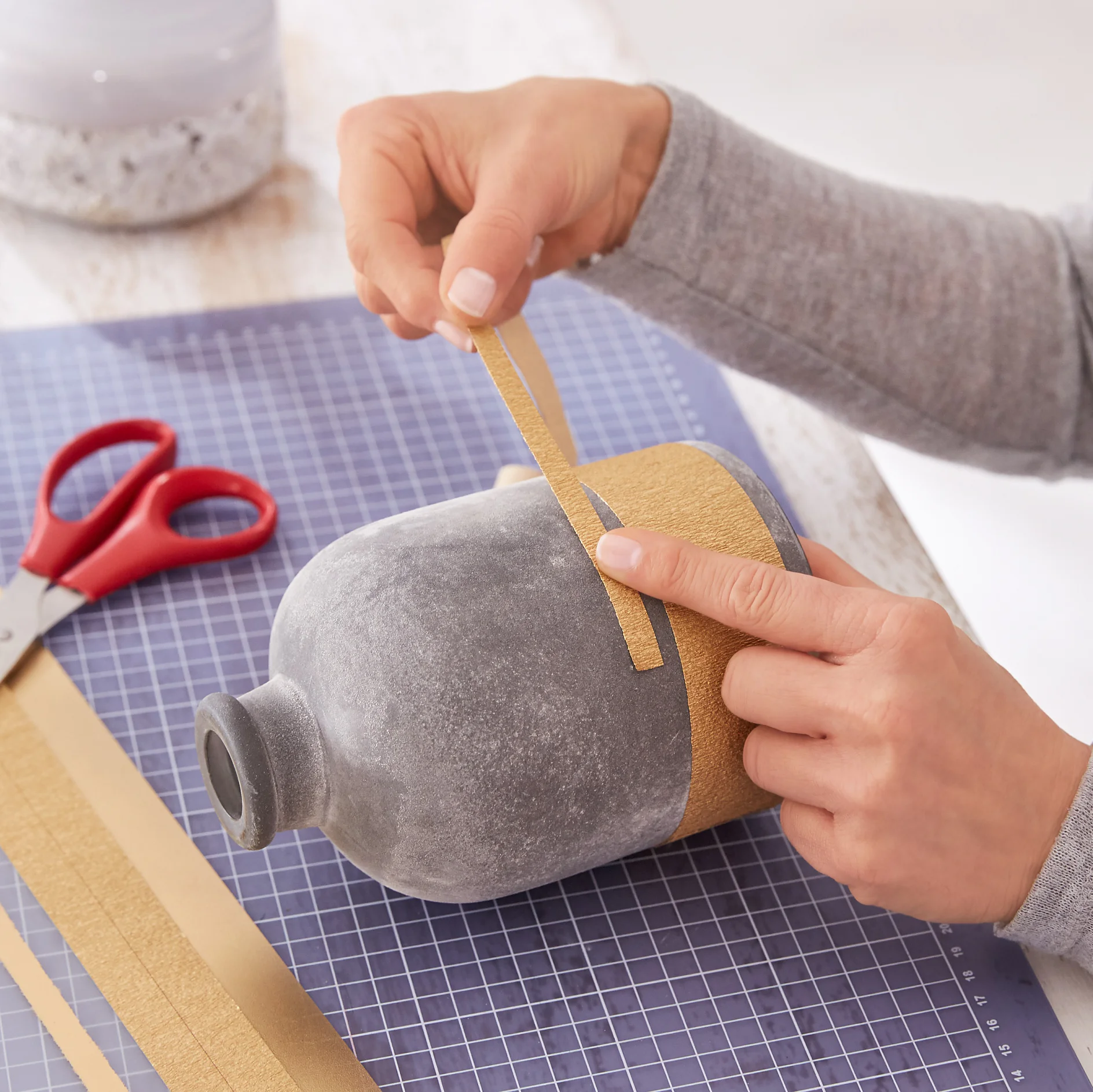 Apply the strips in your desired design on the vases.