Easter Napkin Rings
Pink is the main color on this Easter table. The bunny napkin folds each wear a matching DIY napkin ring with a bunny portrait and good wishes for the spring holidays.
Level of difficulty
Original & quick
We need:
Egg templates printed on sturdy paper
scissors
pencil
cardboard in neon pink
pinking shears
ribbon in neon pink - 1 cm wide (per egg 35 cm)
punch pliers
tesa Glue Stamp Permanent ecoLogo®
This is how we do it: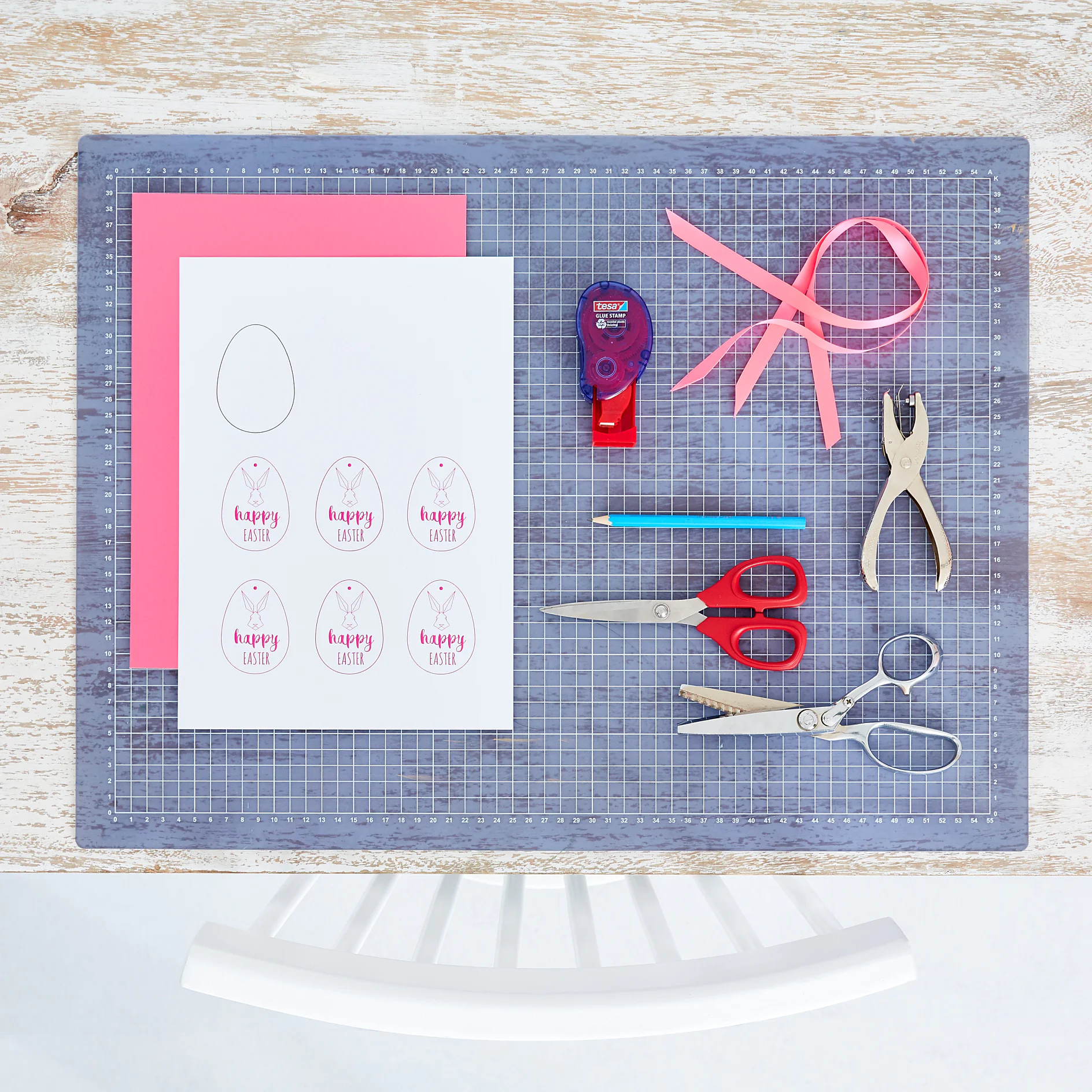 Collect all items and let's start!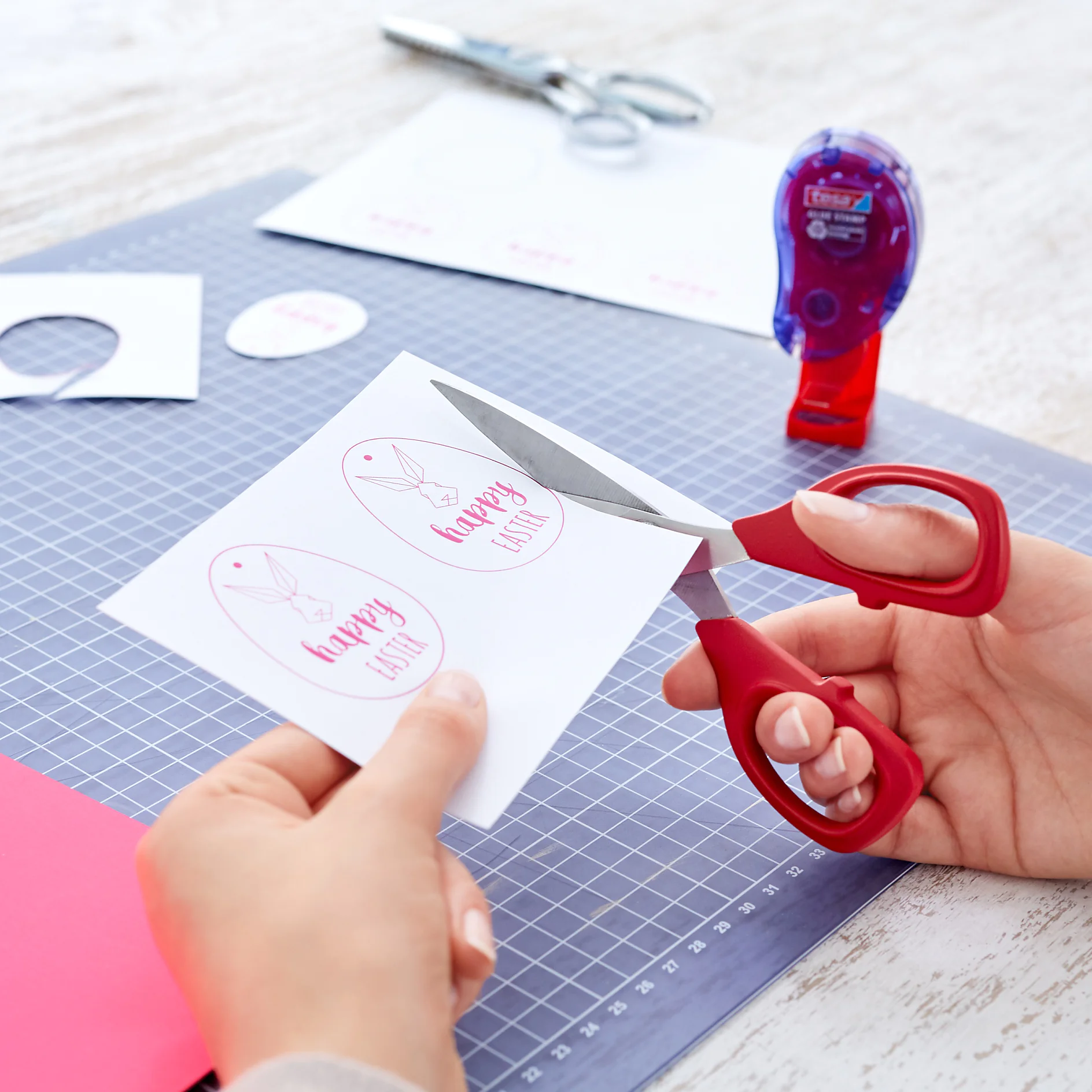 Cut out the templates and the printed eggs.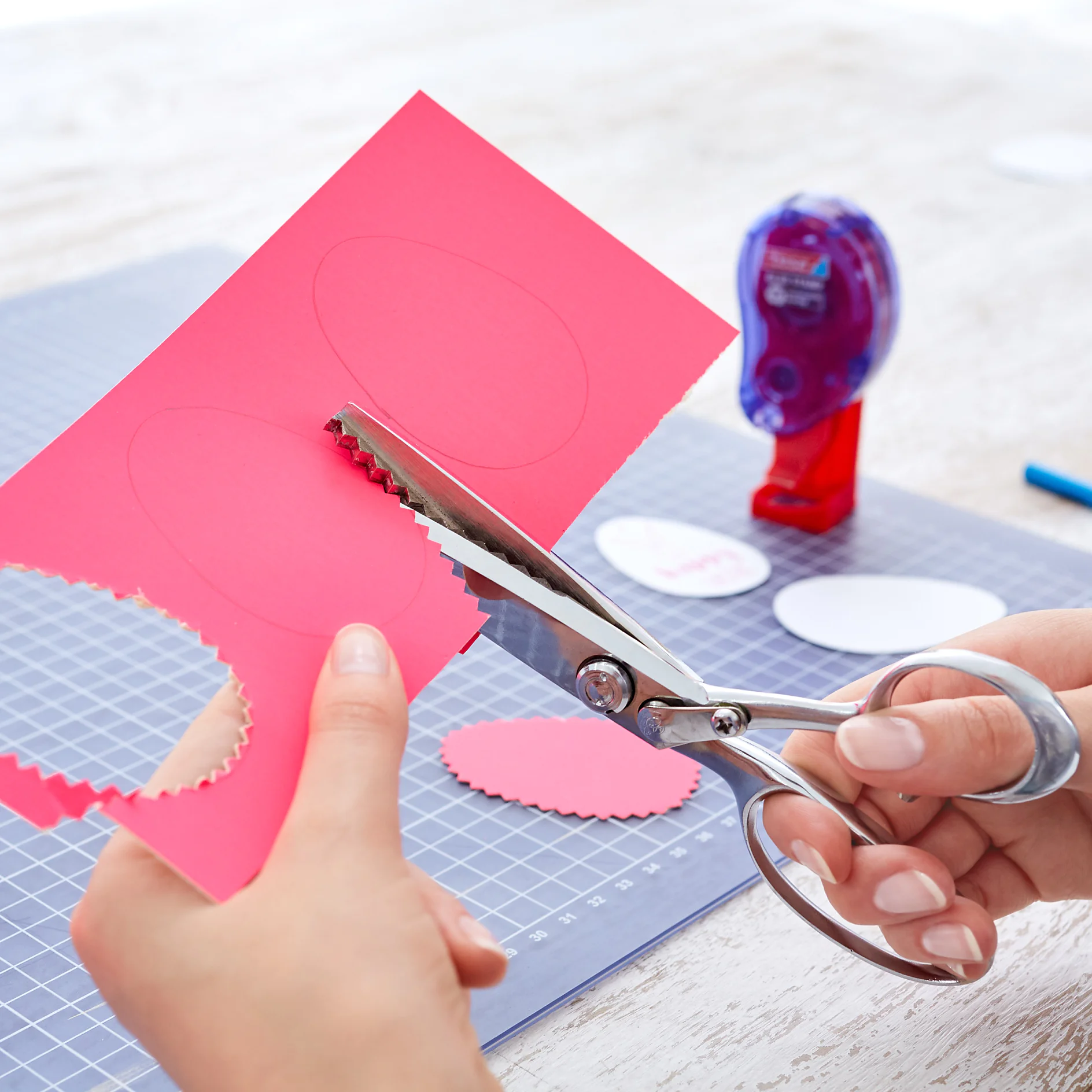 Transfer the template "EGG" to the cardboard using a pencil and cut it out with the pinking shears.
Stamp the printed egg on the backside using the Glue Stamp and glue it onto the neon egg.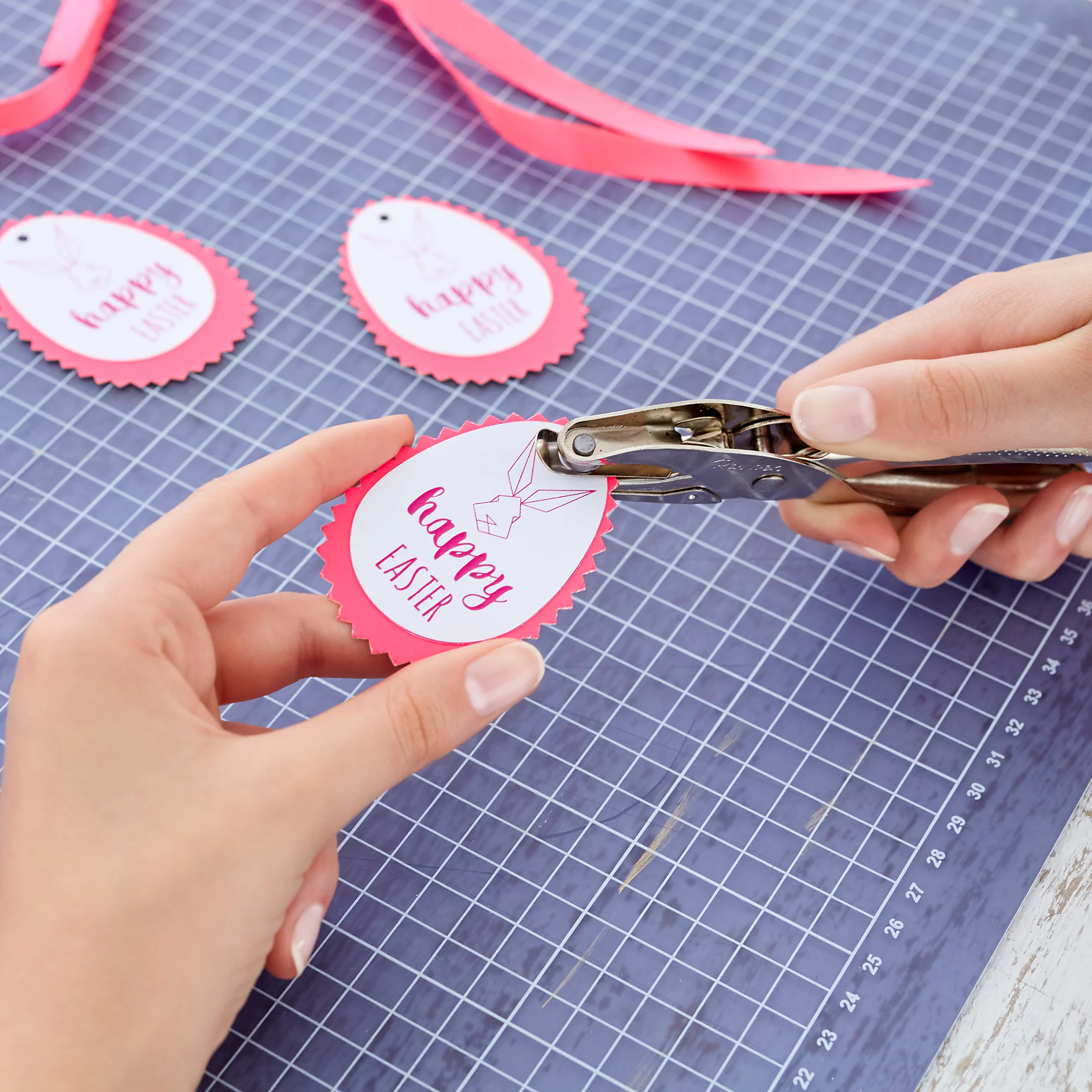 Punch a hole into the upper side of the egg. Wrap the ribbon around the napkin and pull the ends through the hole. Arrange the napkins next to the Easter dinnerware.