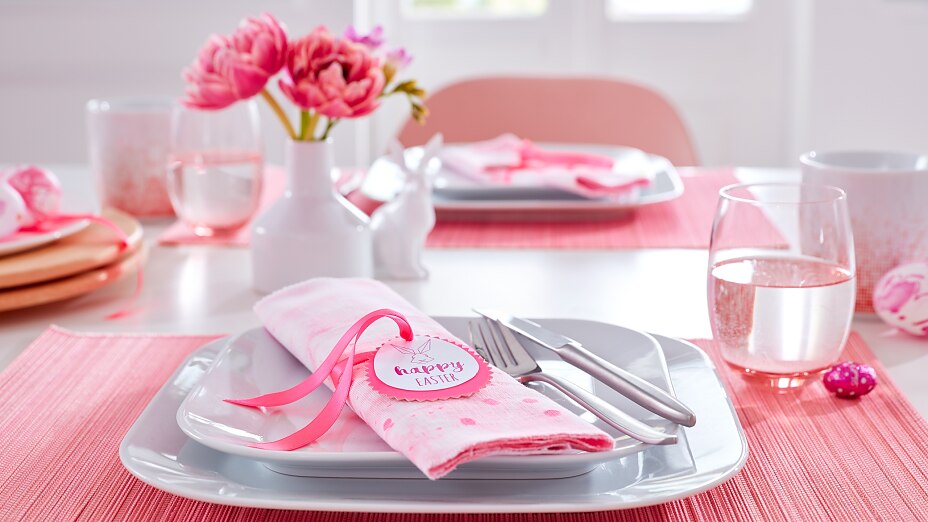 Pink is the main color on this Easter table. The bunny napkin folds each wear a matching DIY napkin ring with a bunny portrait and good wishes for the spring holidays.
---
---
We need:
Egg templates printed on sturdy paper
scissors
pencil
cardboard in neon pink
pinking shears
ribbon in neon pink - 1 cm wide (per egg 35 cm)
punch pliers
01
Collect all items and let's start!
02
Cut out the templates and the printed eggs.
03
Transfer the template "EGG" to the cardboard using a pencil and cut it out with the pinking shears.
04
Stamp the printed egg on the backside using the Glue Stamp and glue it onto the neon egg.
05
Punch a hole into the upper side of the egg. Wrap the ribbon around the napkin and pull the ends through the hole. Arrange the napkins next to the Easter dinnerware.