Easter Bunny Lights
A truly timeless bunny decor: Create an Easter light decoration in trendy origami style. The neon pink bunny lanterns look great on the living room table.
Level of difficulty
Leisurely inspiration
We need:
Printed bunny template sturdy tracing paper neon pink chalk pen scissors pencil ruler paper strip with neon pattern (1.5 cm wide) square glass lanterns tesa® Masking Tape for Wallpaper tesa Glue Roller Permanent ecoLogo® tesa Easy Cut® Compact Desk dispenser + tesafilm® crystal clear
This is how we do it: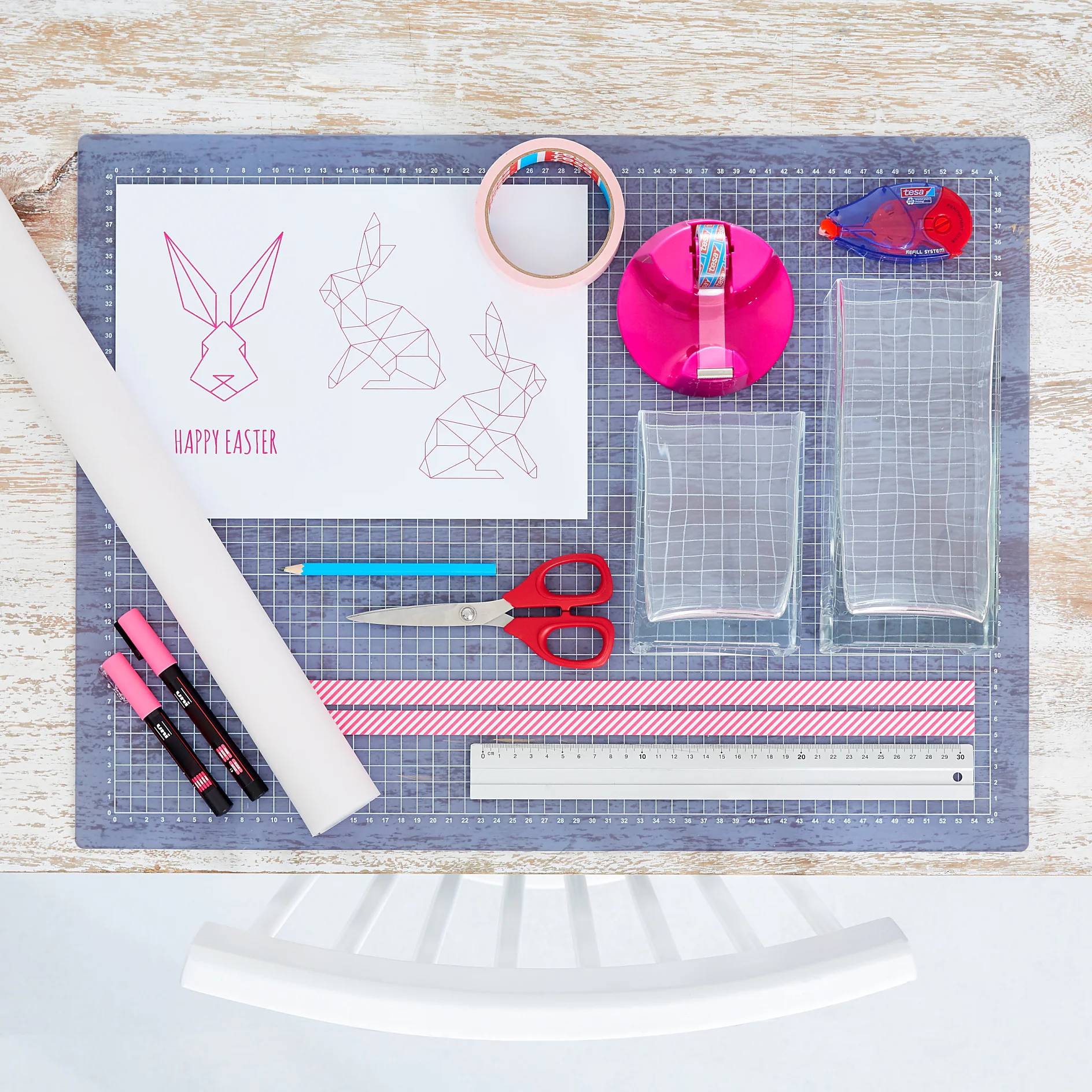 Collect all items and let's start!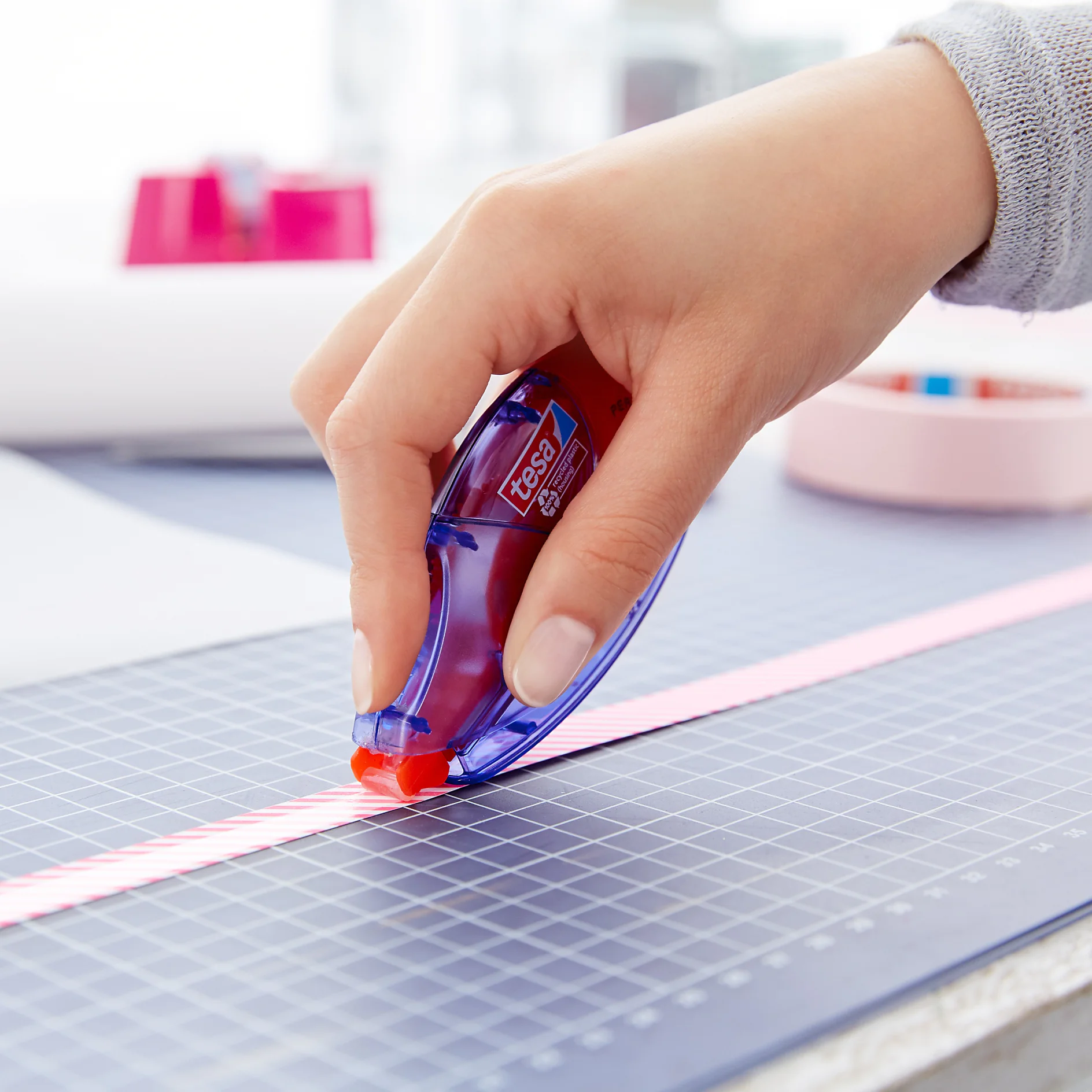 Cut the tracing paper according to the size of the glass lantern + 1 cm width. Apply glue to a neon paper strip using the Glue Roller and attach it to the bottom border of the tracing paper.
Place the template under the tracing paper (neon strip facing downwards) and fix it on the table with some masking tape so it won't slip.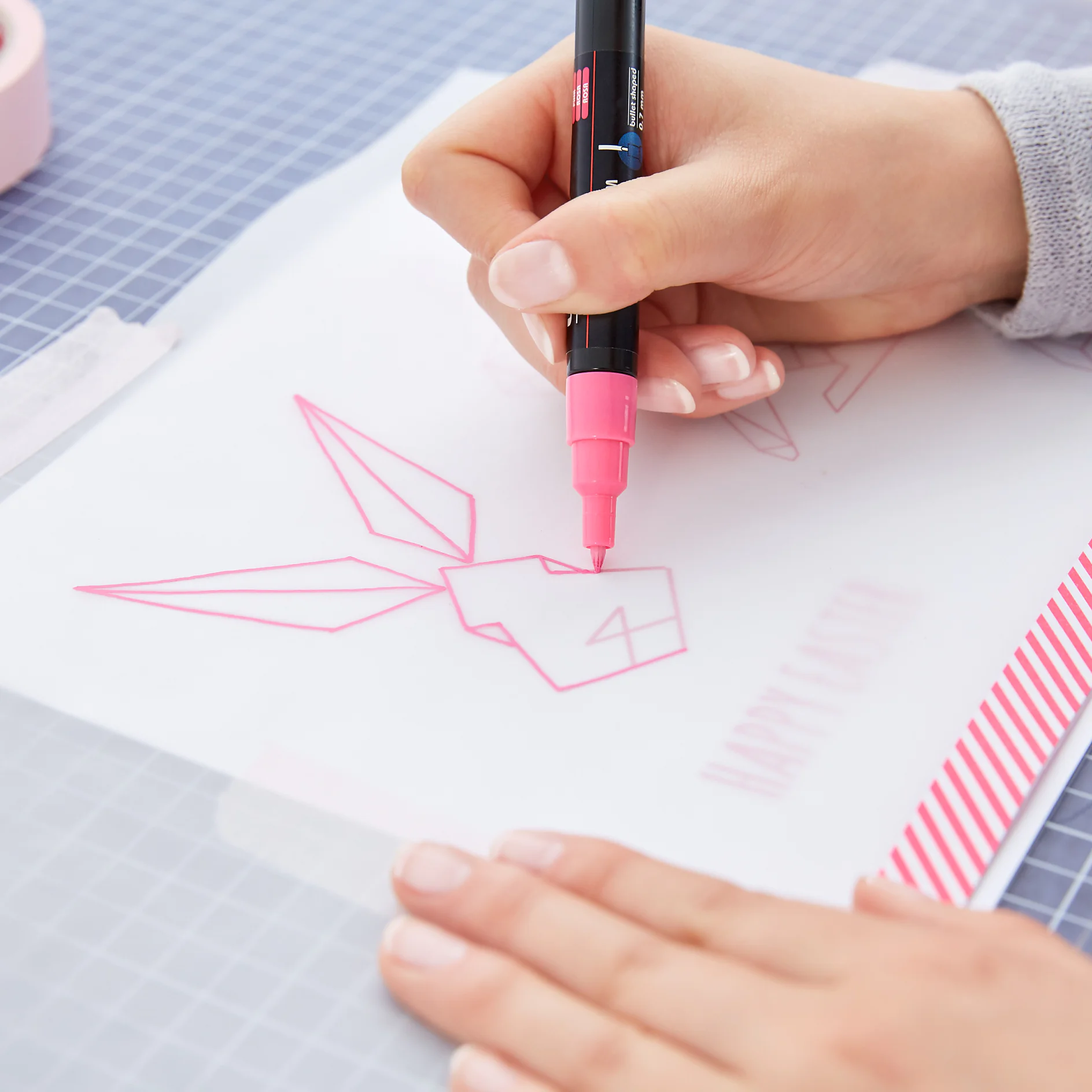 Using the chalk pen, transfer the template onto the tracing paper.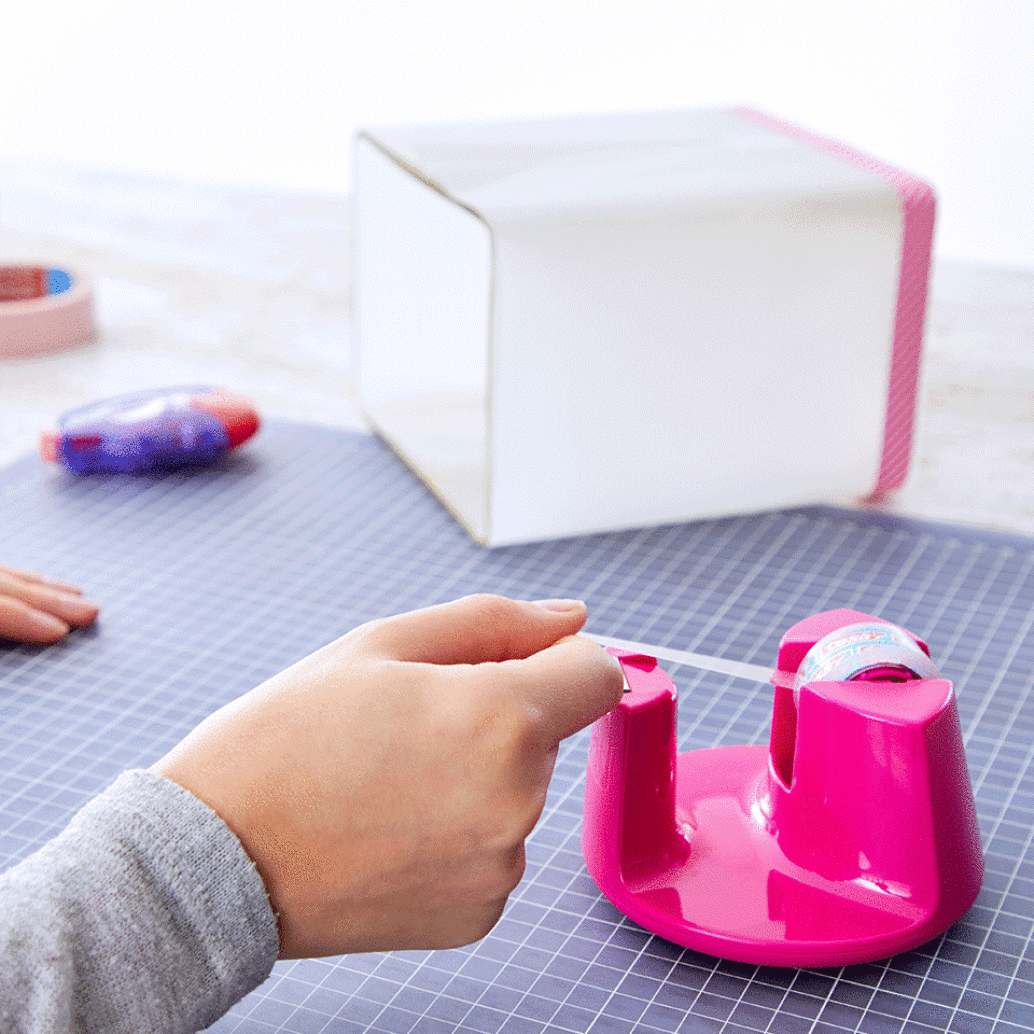 Allow to dry, then wrap the tracing paper tightly around the lantern, fixing it with a small piece of tesafilm® at the top and bottom of the backside.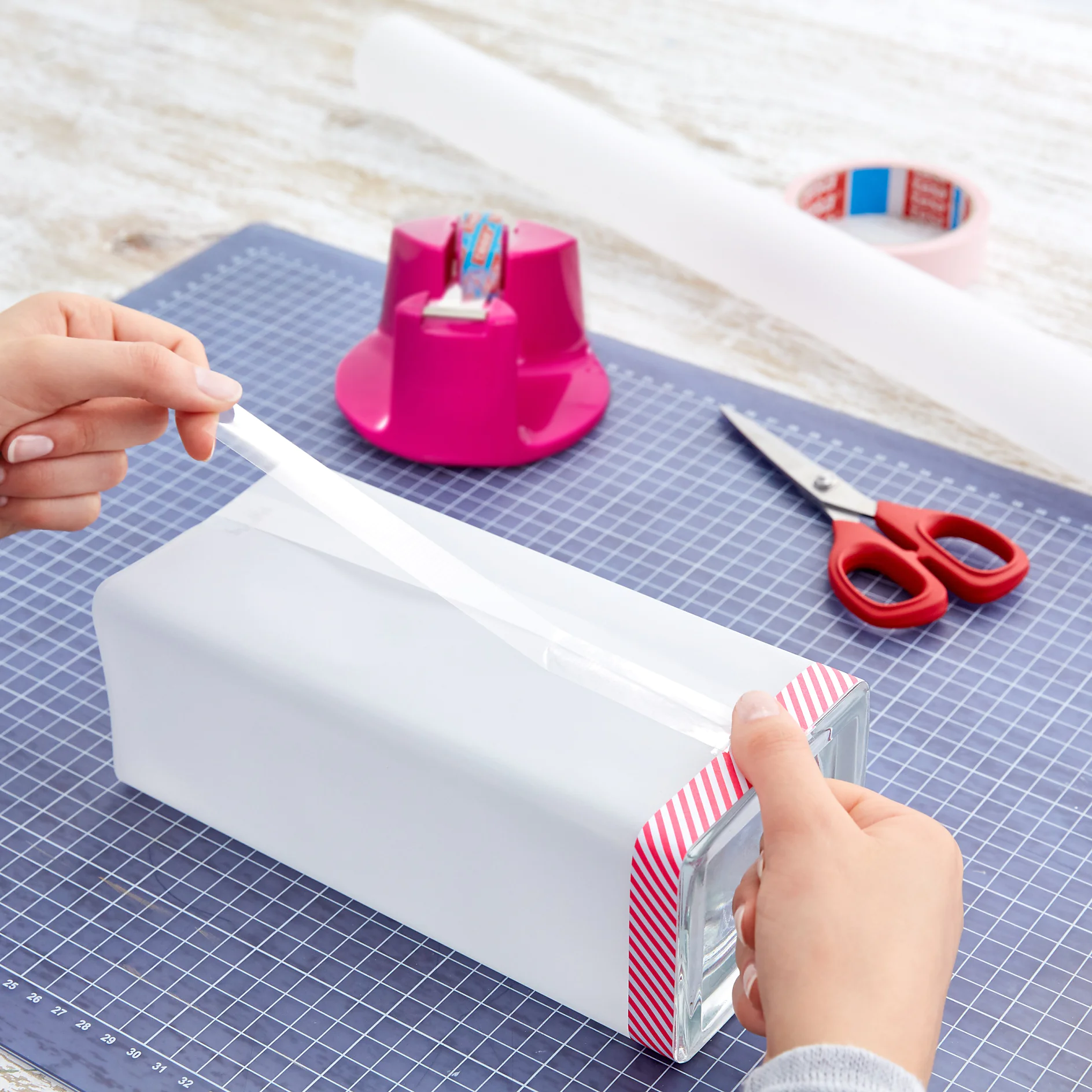 Now stick a long strip of tesafilm® from bottom to top along the "seam".