Christmas Wreath
The Advent Wreath was invented 1840 in Northern Germany. Back then, it was made of twined fir twigs. However, we think: Even long-standing classics may be changed. Thus, we tinker a simple candle wreath that you may decorate in your favorite way.
Level of difficulty
Original & quick
We need:
Wooden plate ø 28 cm
4 brass caps 24.66 mm / ø ¾ inch
4 water tap extensions brass ø ¾ inch, 25 mm long
4 candles
concrete paint, light and dark
brush
twigs for decoration
tesa® All-Purpose Glue, 90g

Time: approx. 15 minutes + 3 hours drying time
This is how we do it: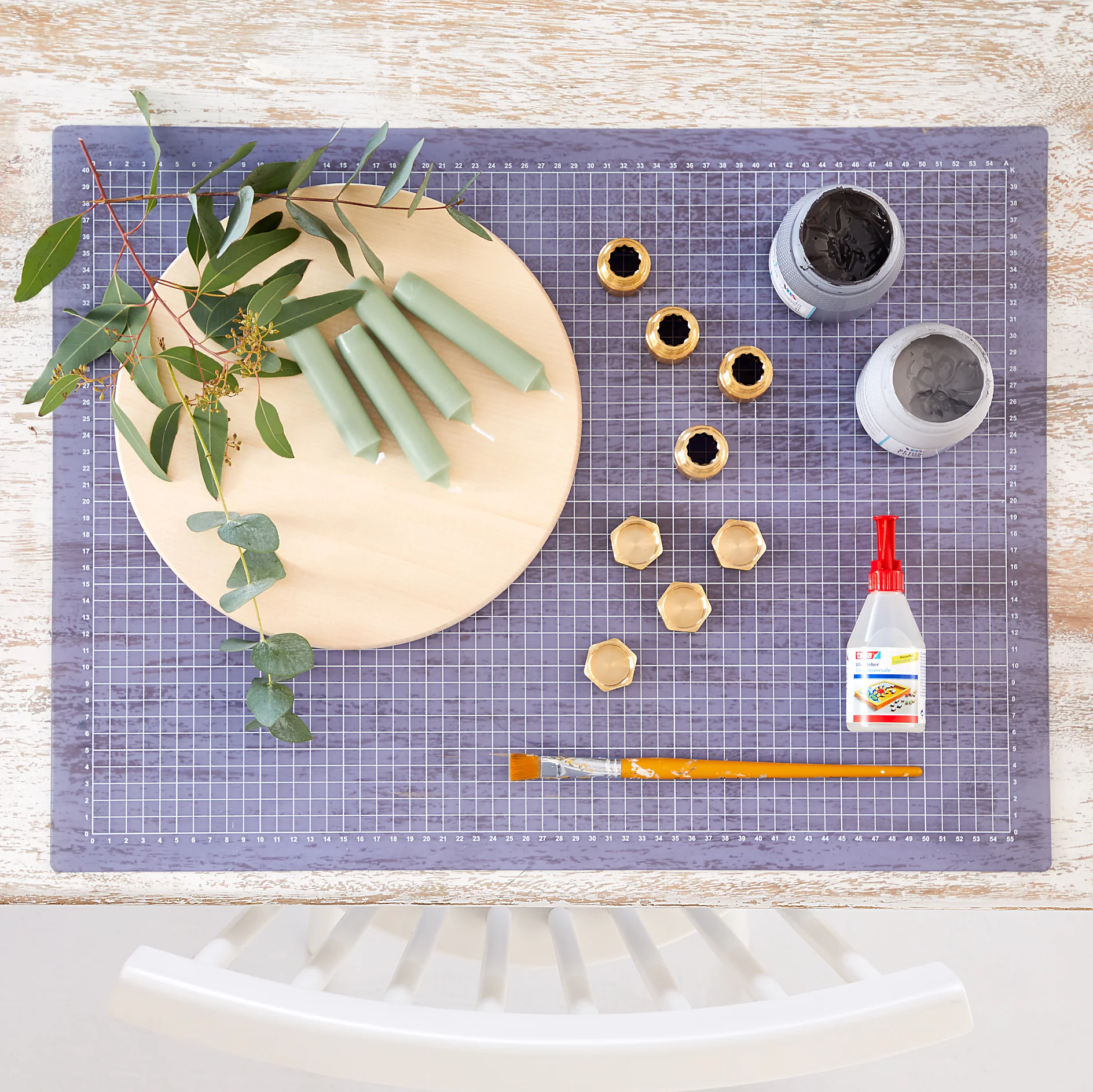 Collect all items and let's start!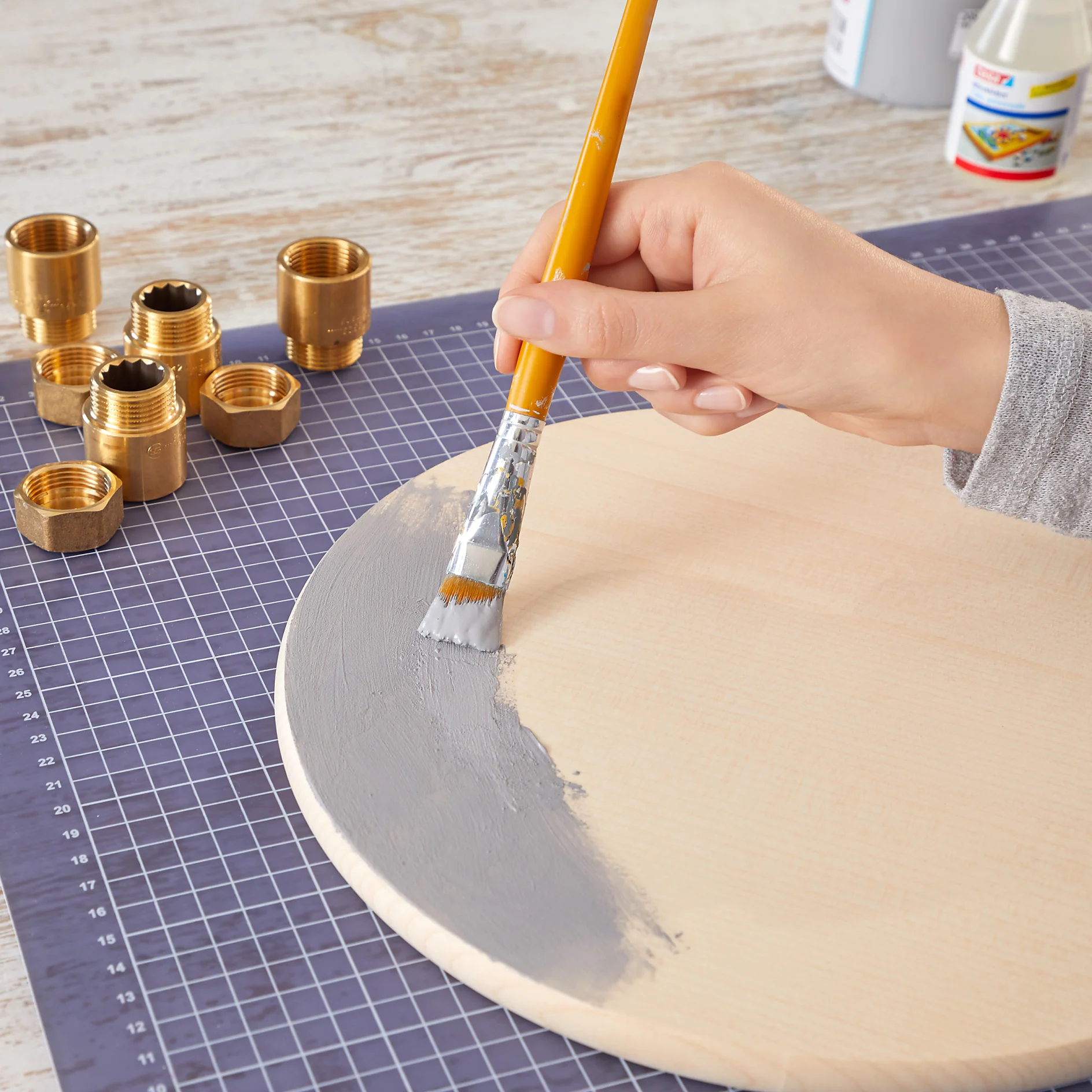 Color the wooden plate with the light concrete paint.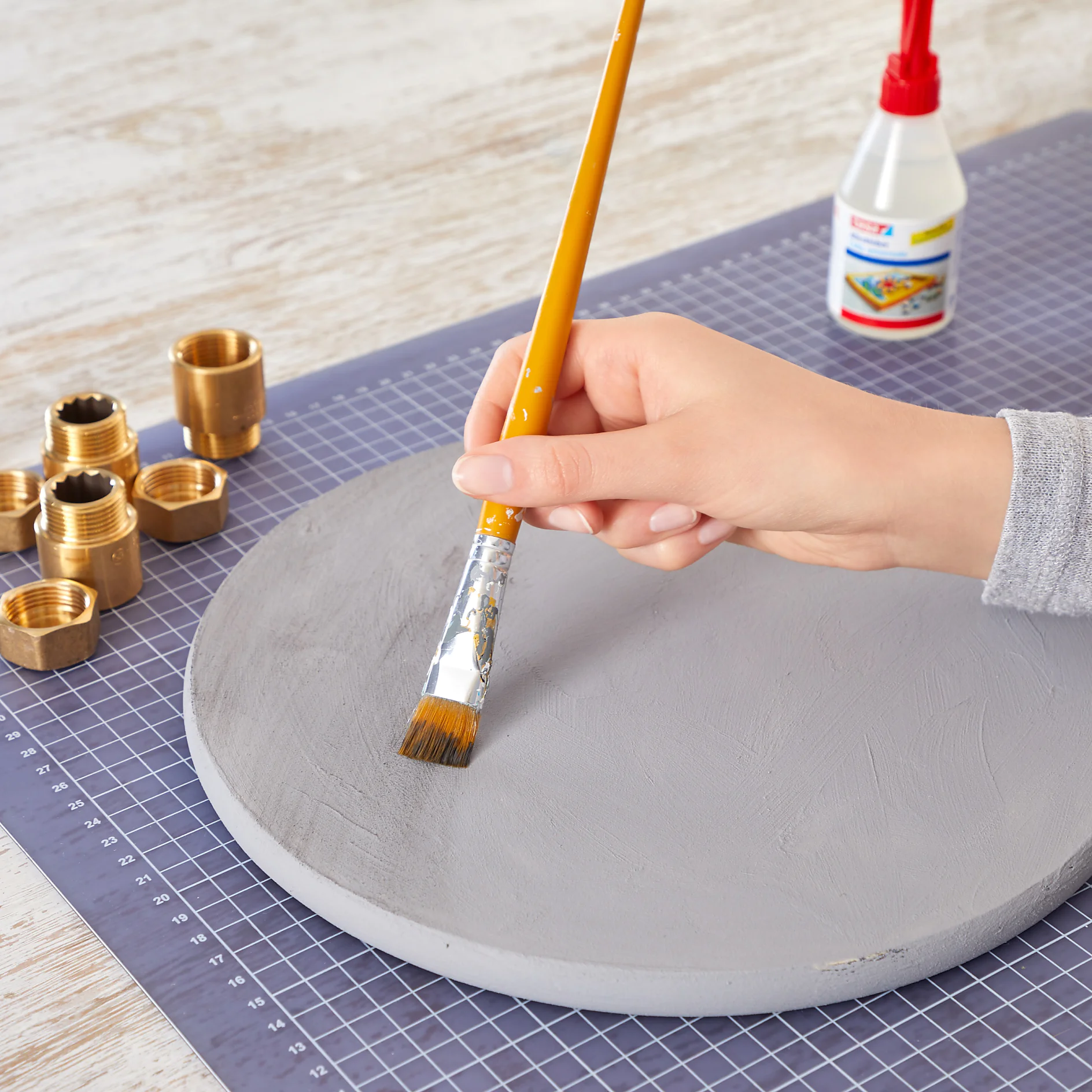 After drying, use the darker paint and brush across the plate with an almost dry brush. This conveys the structure some depth.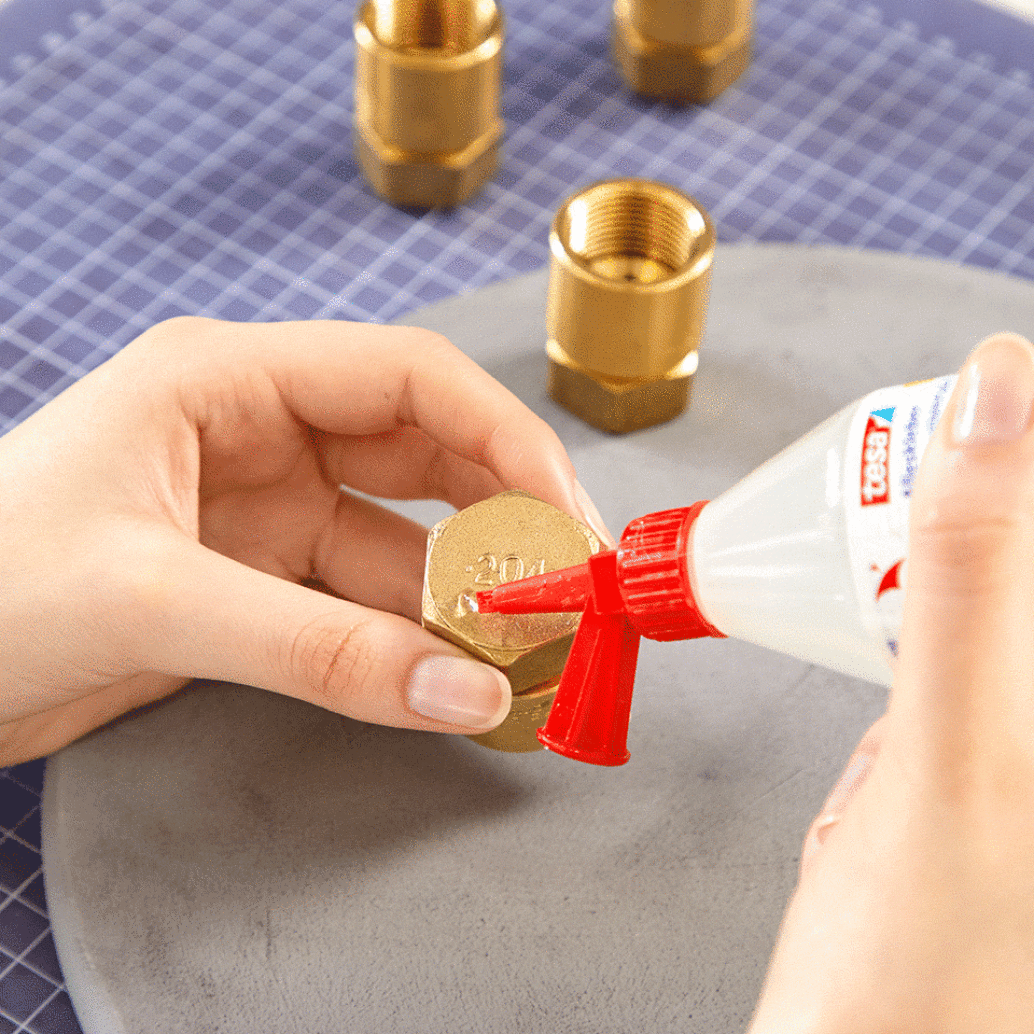 Screw the brass caps onto the tap extensions and apply some glue to the underside. Glue the caps on the plate at an even distance of 1.5 cm. Allow to dry and decorate your DIY Christmas décor with twigs and candles.