Trying to avoid plate lift under all conditions?
Challenge us to solve your individual flexo printing needs and find your perfect fit for plate mounting tape - contact us today
22 Dec 2021
We know there are lots of different plate mounting tapes out there. And lots of different manufacturers promise the moon when it comes to their tape features. But we know that every plate mounting user and every process is a little different from the next, and needs an individual approach. 
Does your operation experience hot and humid summers? Freezing cold winters? Does it have air conditioned environments or not? And let's be honest - do you have that picture-perfect, ultra clean plate mounting department or does it look like heavy work is done day in, day out? Because that is reality, right?
...and corresponding tape recommendations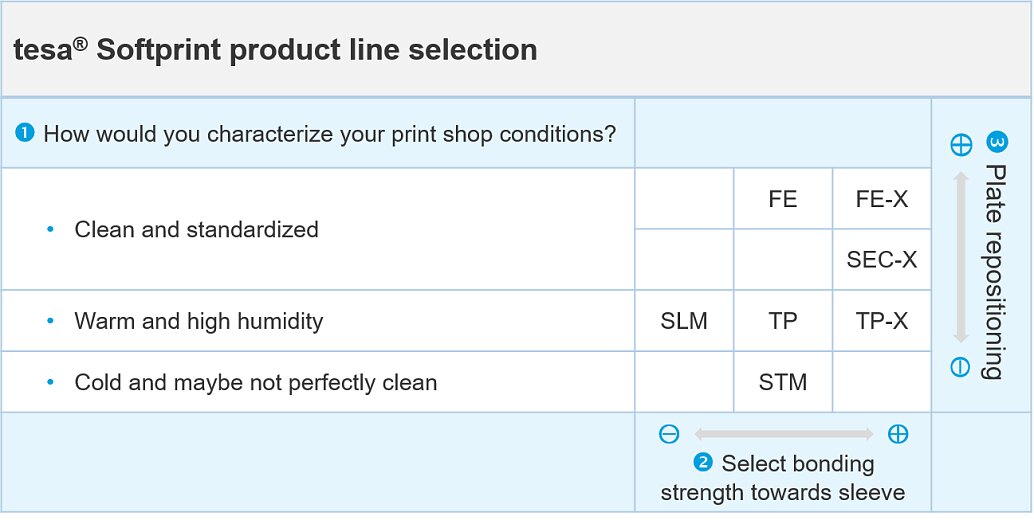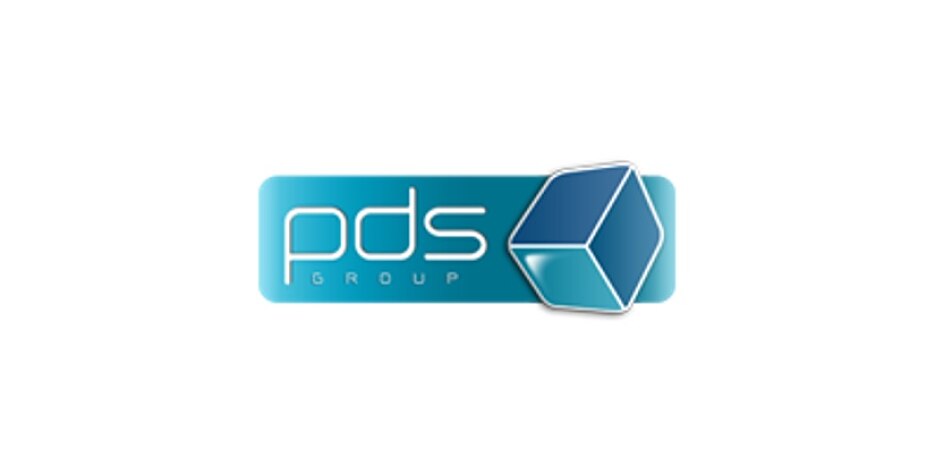 We improved our process avoiding edge-lifting on edge to edge plate mounting by using

tesa

® Softprint, thereby increasing our process productivity with perfect quality.
José Teruel Abellán
Prepress Manager, PDS Group
What can happen when working conditions are not
standardized or existing conditions and tape are not aligned?
Air entrapments between the sleeve or cylinder and the tape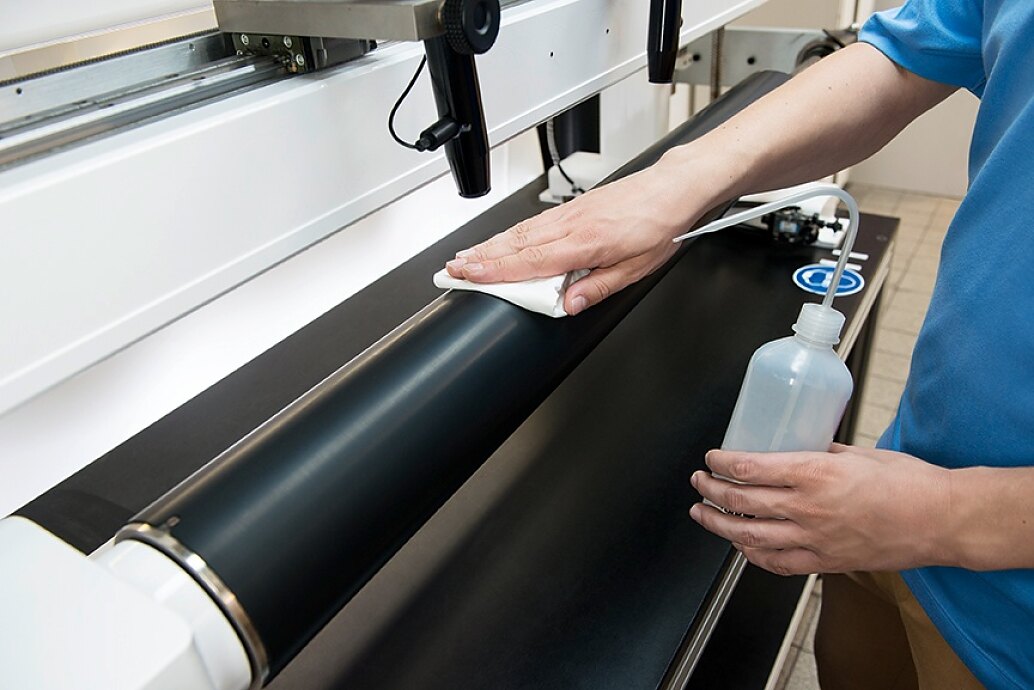 01

Air entrapments between the sleeve or cylinder and the tape


Why?

Adhesion between tape and sleeve is disturbed, for example by trapped humidity (caused by temperature differences between tape and sleeve) or by other contaminations on the sleeve surface.

How to solve?
Make sure that all components are stored at the same temperature before mounting
Make sure that the sleeves are properly cleaned and no dirt or ink residues affect the tape adhesion
Make sure that cleaning agents used to clean the sleeve prior to mounting have sufficient time to evaporate before tape mounting, this is especially important in case of scratched or damaged sleeves where humidity can collect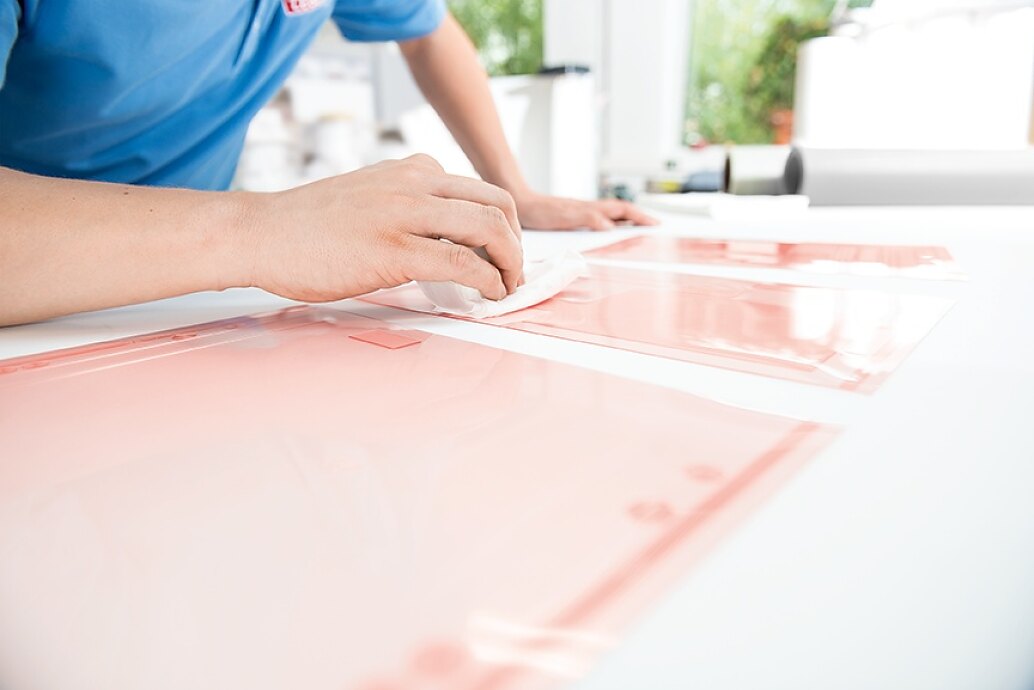 02

Plate lifting: the plate edges start to lift (while the tape stays on the sleeve)


Why?

A plate always wants to go back to its original form: 'flat'. Some plate mounting tricks will help the tape in its tough job of keeping plate egdes down:

How to solve?
Properly clean the back side of the plate, any contaminations like soap, oil, grease, or photopolymer residues from plate making have a negative effect on tape performance
Choose a strong tape adhesive, suitable for the plate in use - thicker plates require stronger adhesives to keep the plate edges down
Use sufficient pressure during mounting, a rubber roller or lay-on roller will help you (make sure that a lay-on roller applies equal pressure to leading and trailing edge)
Here is a quick check: after plate mounting, press your thumb firmly on an image area of the plate - if the area underneath looks a lot darker than the area around, not enough pressure was applied during plate mounting
For very critical cases, use an edge sealing tape or a suitable adhesion promoter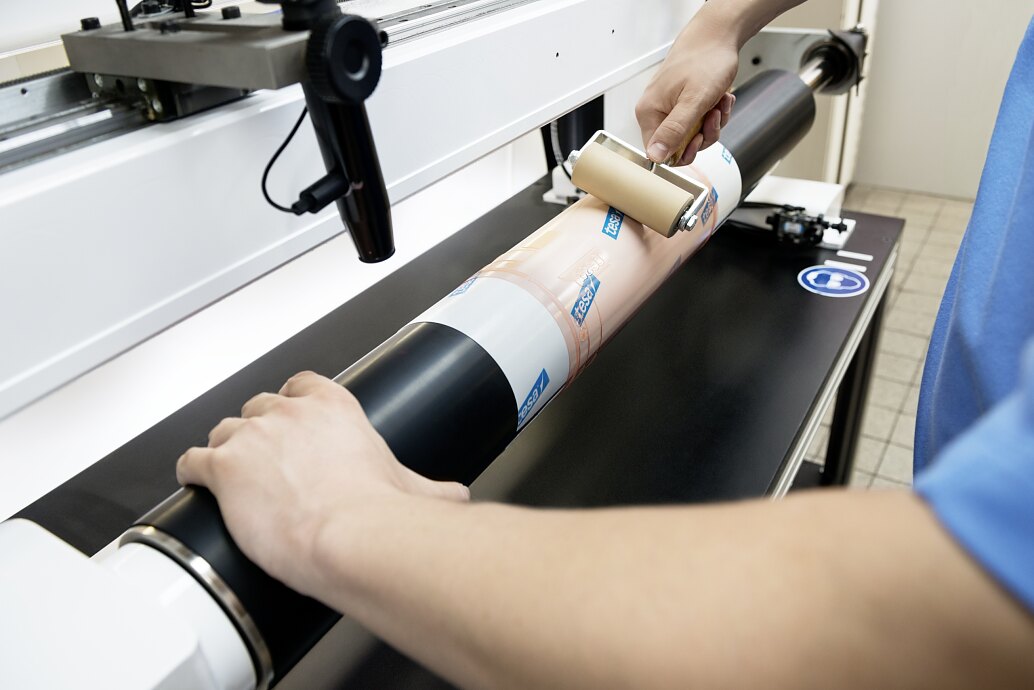 03

Compound lifting: the plate and tape lift off the sleeve together


Why?

Compound lifting can occur when the bond between tape and sleeve is weaker than the bond between tape and plate or when plate mounting guidelines are not observed.

How to solve?
Select a tape fitting to your sleeve in use
Apply sufficient pressure when mounting the tape to the sleeve
Climate-controlled environments help to avoid humidity or temperature variations
Make sure that plate and tape edge are not directly on top of each other
Contact us to solve your individual plate mounting needs today!
According to our privacy policy, your data will only be stored in a manner appropriate to the nature of the request to fulfil your needs.