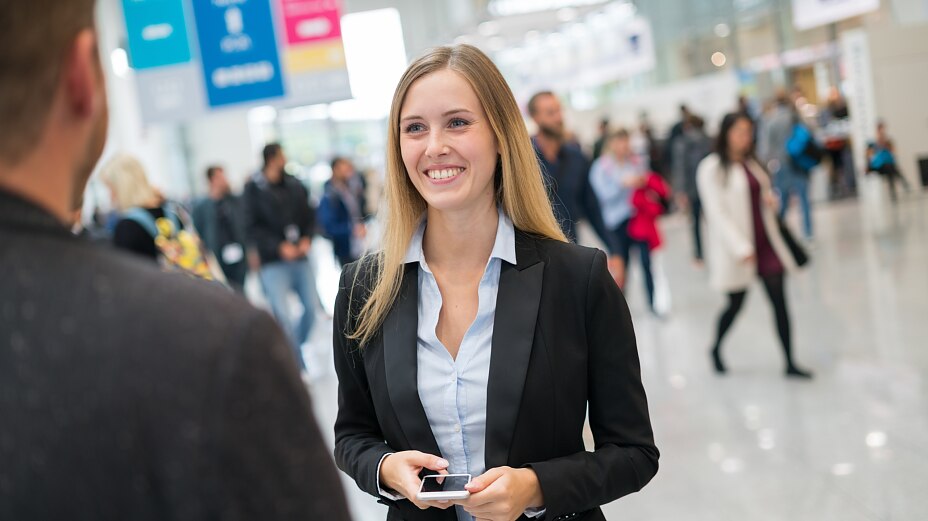 A Big Thank You to All JEC World Visitors
JEC World 2019 is over and we would like to thank all visitor for joining us.
---
---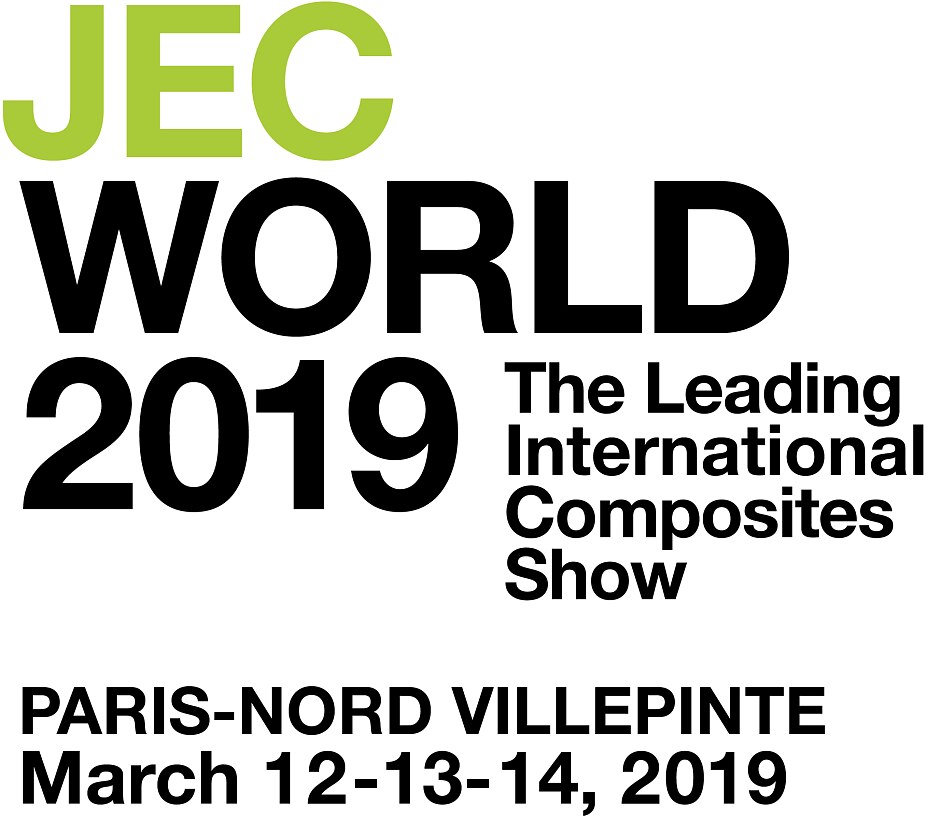 Composites Materials - the Driver Behind New Technologies from tesa
JEC World is the most important platform and world's largest trade show for the composite industry. More than 1,300 exhibitors from 115 countries present products, innovations, and technology trends there. As a partner to composite manufacturers and industries processing various composite materials, we were of course also present as an exhibitor.
Our interdisciplinary trade show team presented a selection of its high-performance applications to the approximately 42,500 visitors from industries such as aviation, automotive, rail transport, electronics, and renewable energies. During these discussions we encountered tremendous demand for two of our newest "pilots projects."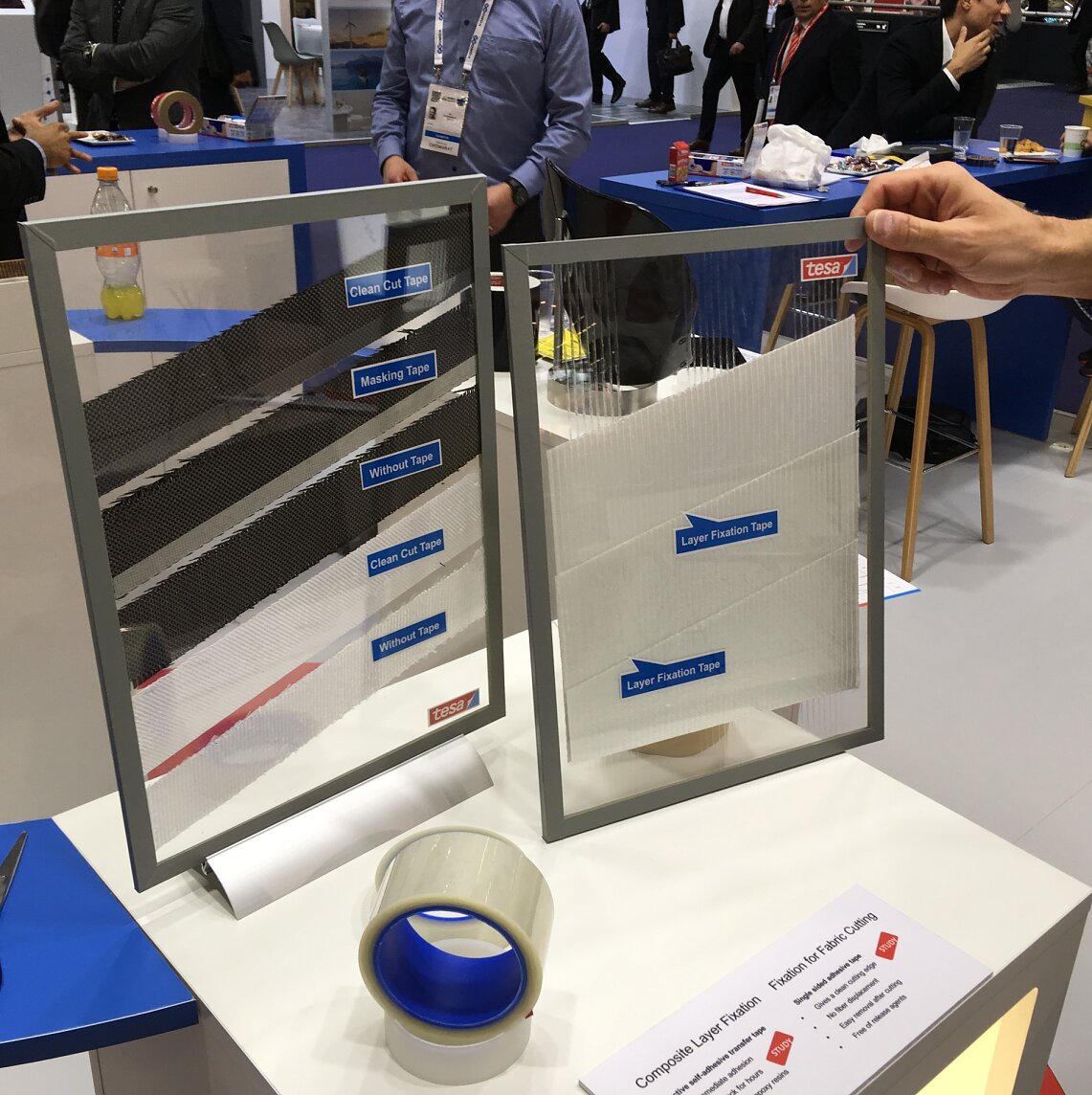 Pilot Projects Successfully Launched
Two new ideas were of particular interest for several visitors at the exhibition booth.
First: a clean cut tape, which prevents the fraying of carbon fiber textiles after cutting. At the same time, the adhesive tape can be easily detached from the cutting edge so that the material is not damaged.
Second: a product for fixing the position of fiberglass textiles, which are used to line the rotor blades of large wind turbines. Commonly used spray adhesives are often not compatible with the resin used to infuse the rotor blades and therefore cause changes to the fabrics and components. Our product is a self-adhesive epoxy, which is applied like an adhesive tape from the roll and complements the resin. The result: easy application with no changes to the material.
Both solutions are now in a test phase as a direct result of interaction with customers at the trade show.
Race Car Drivers as "Test Pilots" for Serial Production
In the automotive area, fiber-reinforced composites have previously been used in motorsport. Compared to serial production, this involves higher demands placed on materials and joining technologies. However, subsequent technology transfer from race car series to mass production is sought in many cases. As a partner to the automotive industry, we at tesa address future challenges intensively and proactively. Based on the conversations at the event, we have been able to gain important insights regarding which tesa applications already meet requirements and for which developments we have to adapt products in order to be optimally positioned for the future.
Resources Influence Construction Methods
The energy revolution and dwindling resources are stimulating new construction methods, such as lightweight construction. The goal is maximum weight saving in order to reduce energy consumption and thereby CO2 emissions, but the focus is also on the conservation of materials and resources. In this context, composite materials are gaining increasing significance. Composite materials are made from two or more constituent materials that, when combined, have different characteristics than the individual components. They have high strength and durability, while also offering diverse and innovative design possibilities – with significantly reduced weight, for example, compared to metals.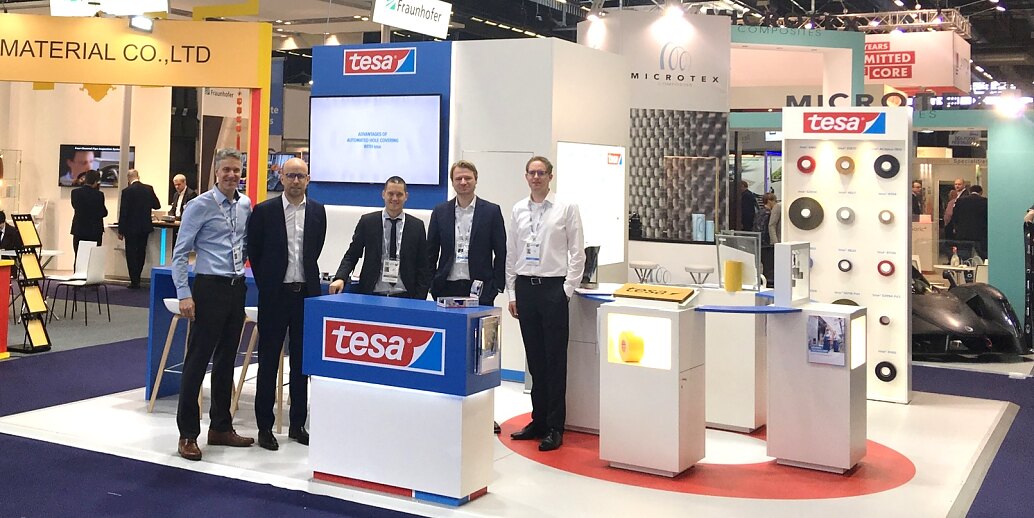 With the new materials and processing methods, the demand for new bonding technologies is also increasing. Along with having a high degree of strength, they also must be lighter than traditional solutions such as screws or rivets so that they facilitate weight reduction, while simultaneously not damaging the materials. A perfect fit for us as a technology company that intensively deals with new materials and requirements and offers product solutions to various industries.
We would love to learn more about the key challenges you are facing in the world of composites. If you have cases to share or would like to learn more about our latest and future developments, please contact your local tesa sales representative directly or use our contact form below.