tesa

® Powerbutton Hook Round Chrome

Self-adhesive hook bearing loads up to 8 kg and Easy-On/Easy-Off technology. Ideally suited as a bathroom hook.
Simple and easy mounting without drilling

Secure hold of objects up to 8 kg1

Chrome-plated, water-proof and temperature-resistant
All Product details
Product details
Safety Instructions
User reviews
FAQs
Product details
Product description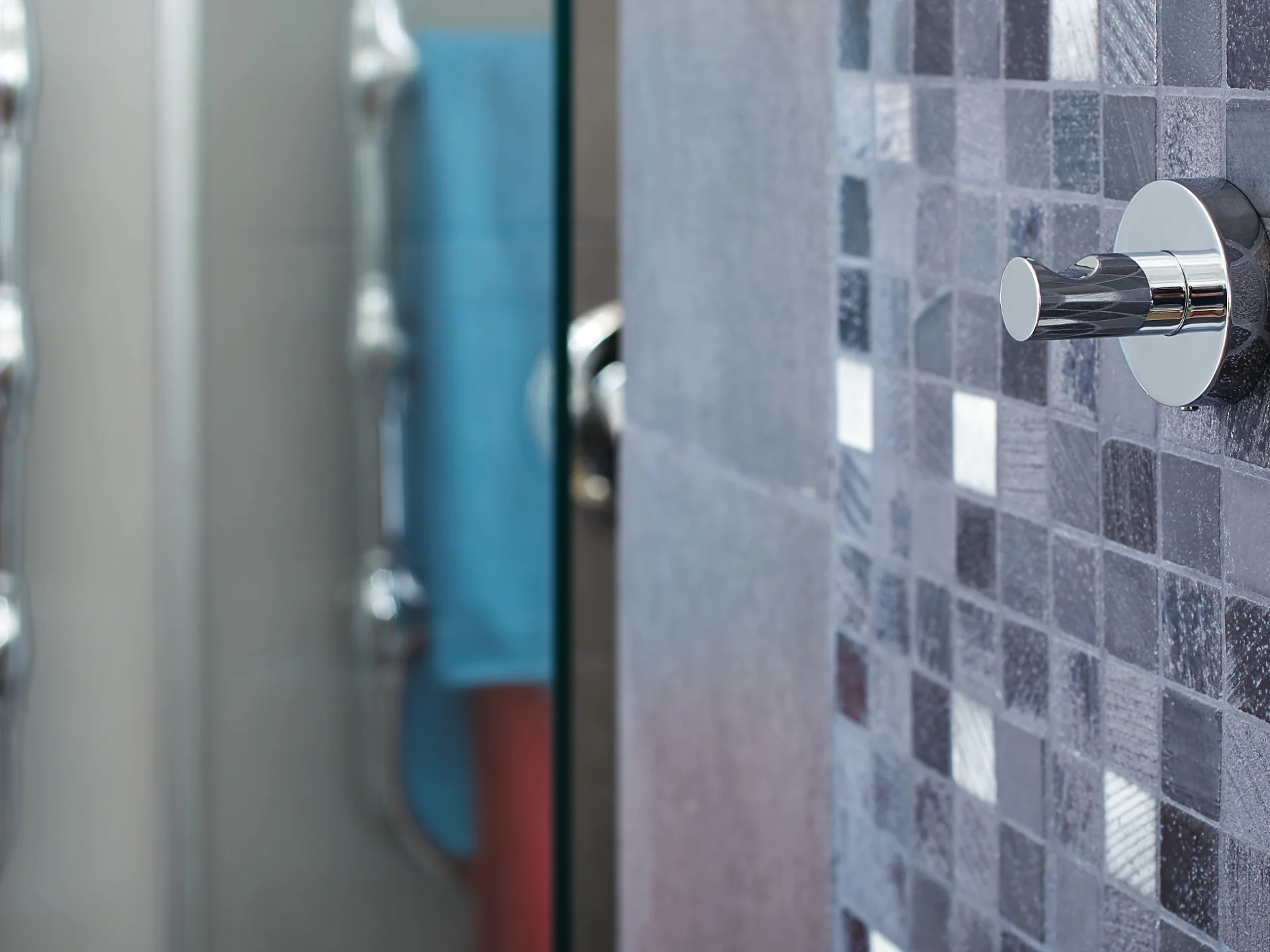 Product description
The self-adhesive hook from the Powerbutton range is water-proof and is perfectly fitted as a bathroom hook. Due to the adhesive technology, it can be installed without drilling and can nonetheless bear loads up to 8 kg. Attaching even heavy objects to it is no problem at all. The chrome hook is striking with its elegant design, and all you need are pliers to remove it without a trace. Your bathroom tiles stay immaculate.

tesa.Power.Kit Glue: Warning! Hazardous respirable dust may be formed when used. Do not breathe dust.

Simple and easy mounting without drilling

Secure hold of objects up to 8 kg1

Chrome-plated, water-proof and temperature-resistant

Ideally suited as a bathroom hook

Convenient for hanging large towels or bathrobes
Effortlessly removable without residue2
1 doesn't stick to stucco, wallpaper, polyethylene, PTFE or PP

2 cannot be removed without residue from stucco or wallpaper