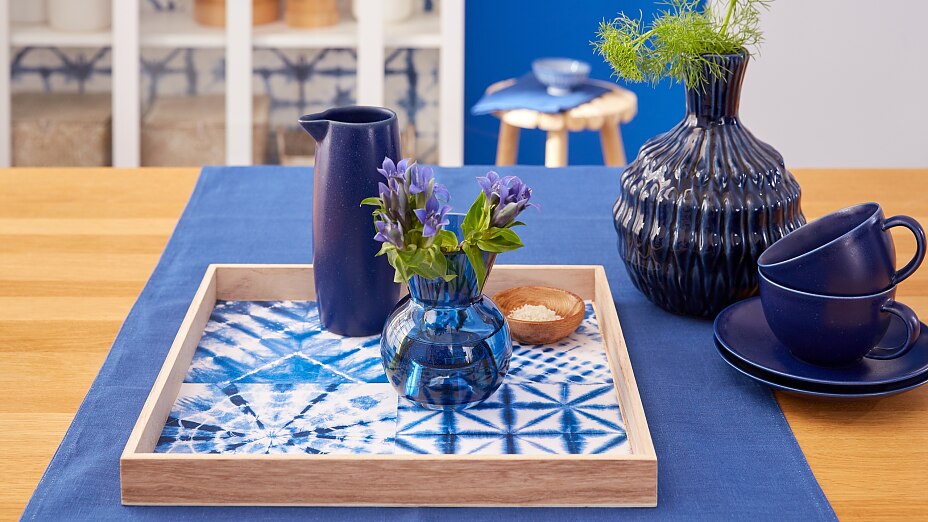 The easiest way to give dinner trays an individual touch: The patterned papers are cut to size and glued to the decorative trays using the practical Glue Roller.
---
---
We need:
Square wooden tray
scissors
pencil
ruler
papers with blue-and-white patterns (here: digital papers for self-printing with shibori patterns by etsy)
01
Collect all items and let's start!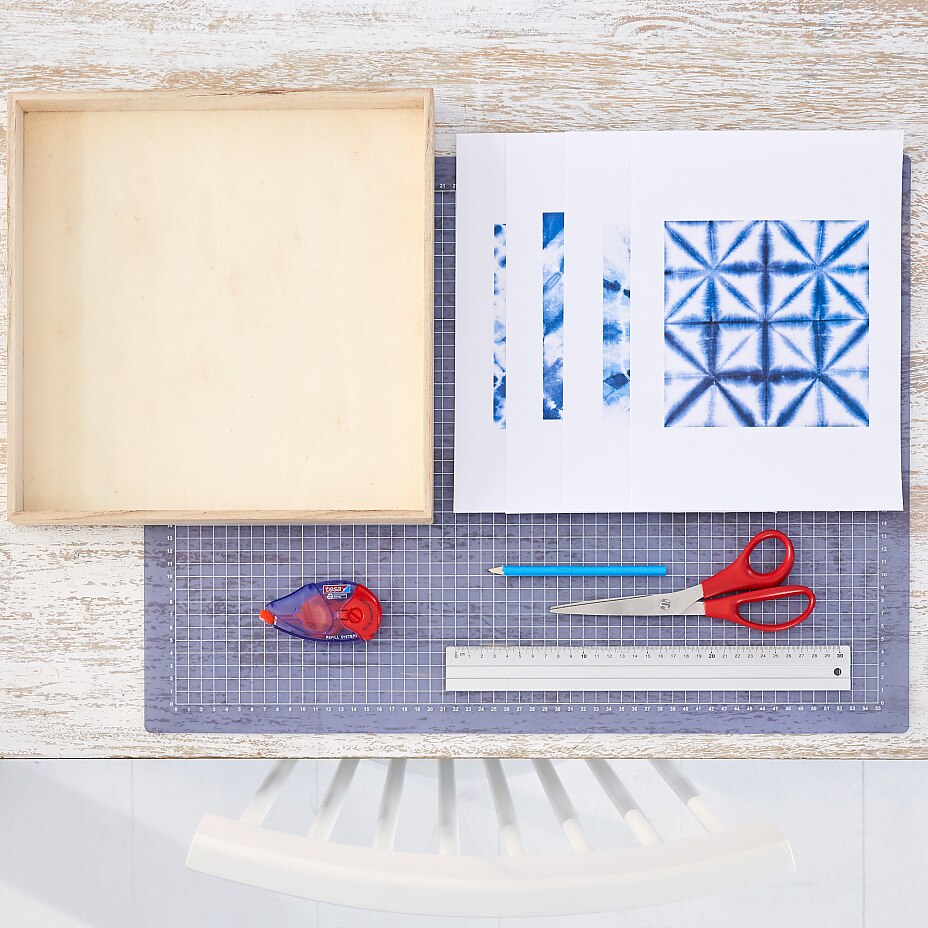 02
Measure the inside of the tray, and divide the surface into four squares. Transfer the measurements on the papers (or print out the papers in the required sizes), and cut them out.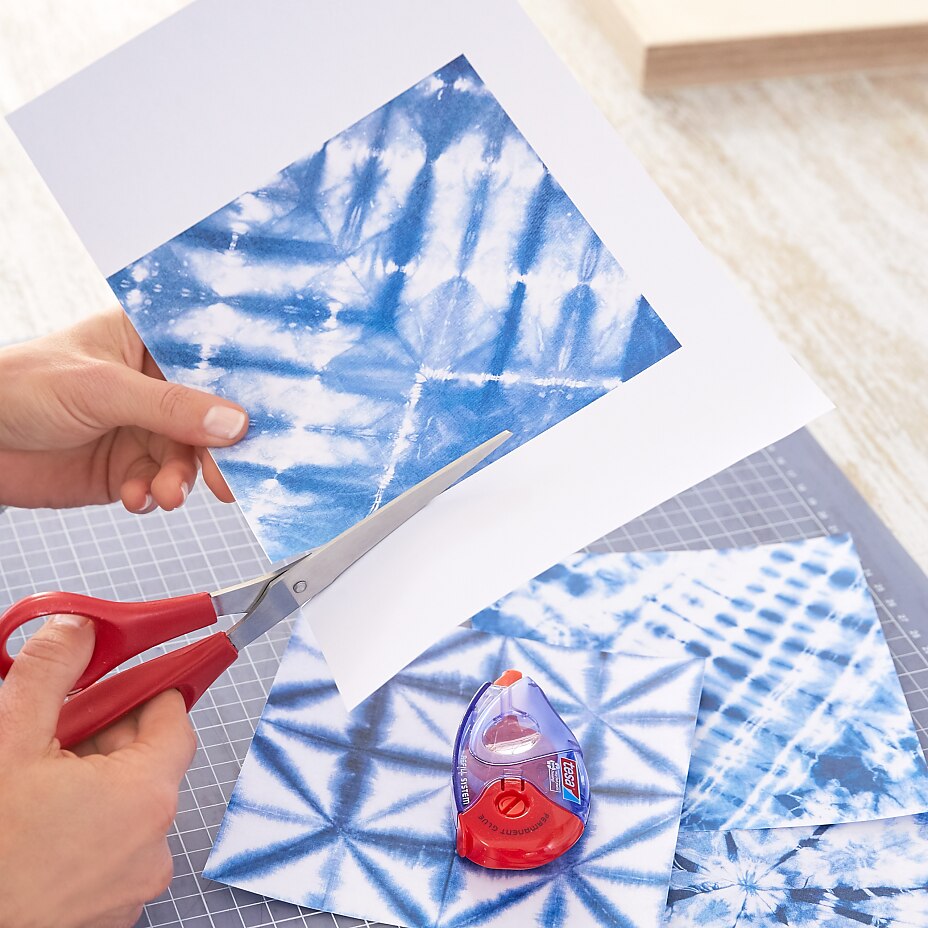 03
Apply glue to the backside of all paper edges using the Glue Roller.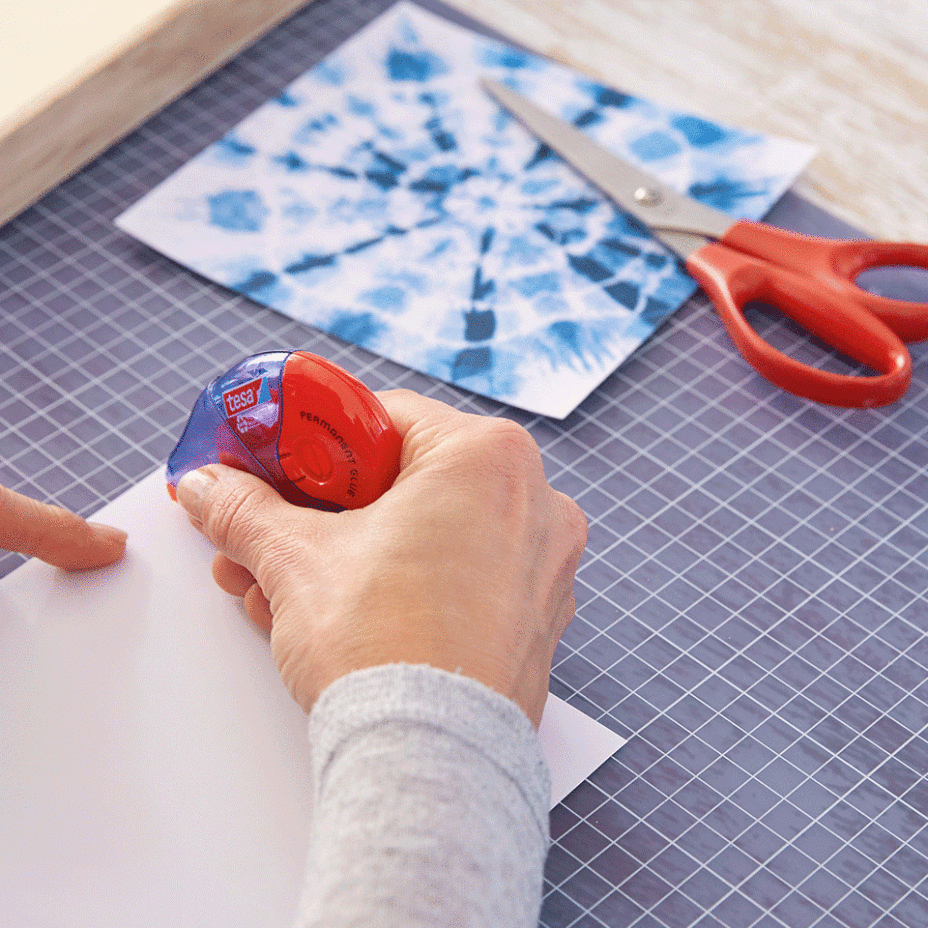 04
Glue the squares flush onto the inner surface of the tray.