Wedding Glass Vases
Sometimes the best ideas are the least expensive: These decorative flower vases shine like gold – Filled with different types of flowers, they embellish the table and look super elegant. And yet, these wedding vases are simple painted glass bottles …
Level of difficulty
Original & quick
We need:
Different glass bottles rubber gloves gold spray white paper gold glitter in different grit sizes scissors tesa Easy Cover® Premium M tesa® Spray glue PERMANENT tesa® Masking Tape for Wallpaper
This is how to do it: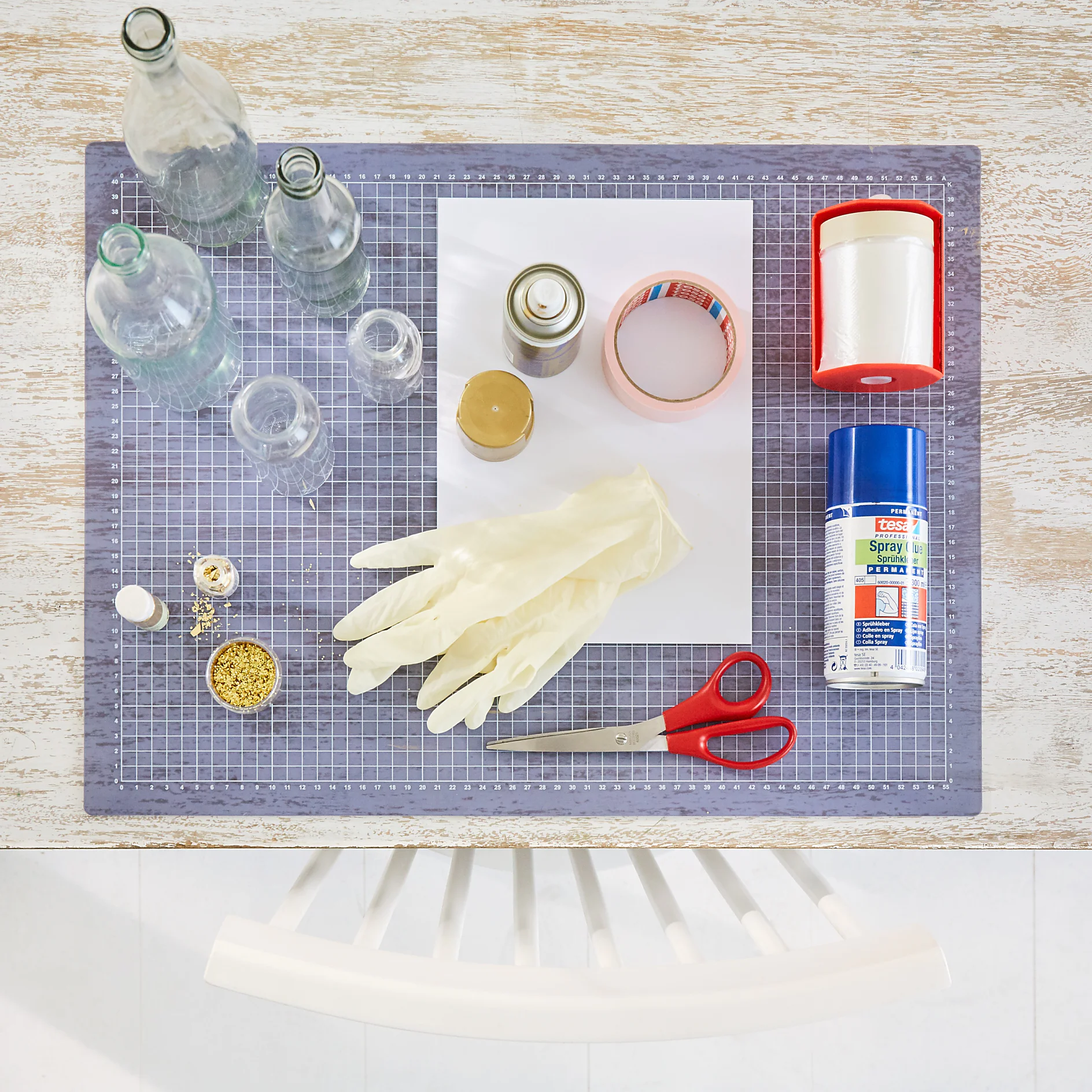 Collect all required items and let's start!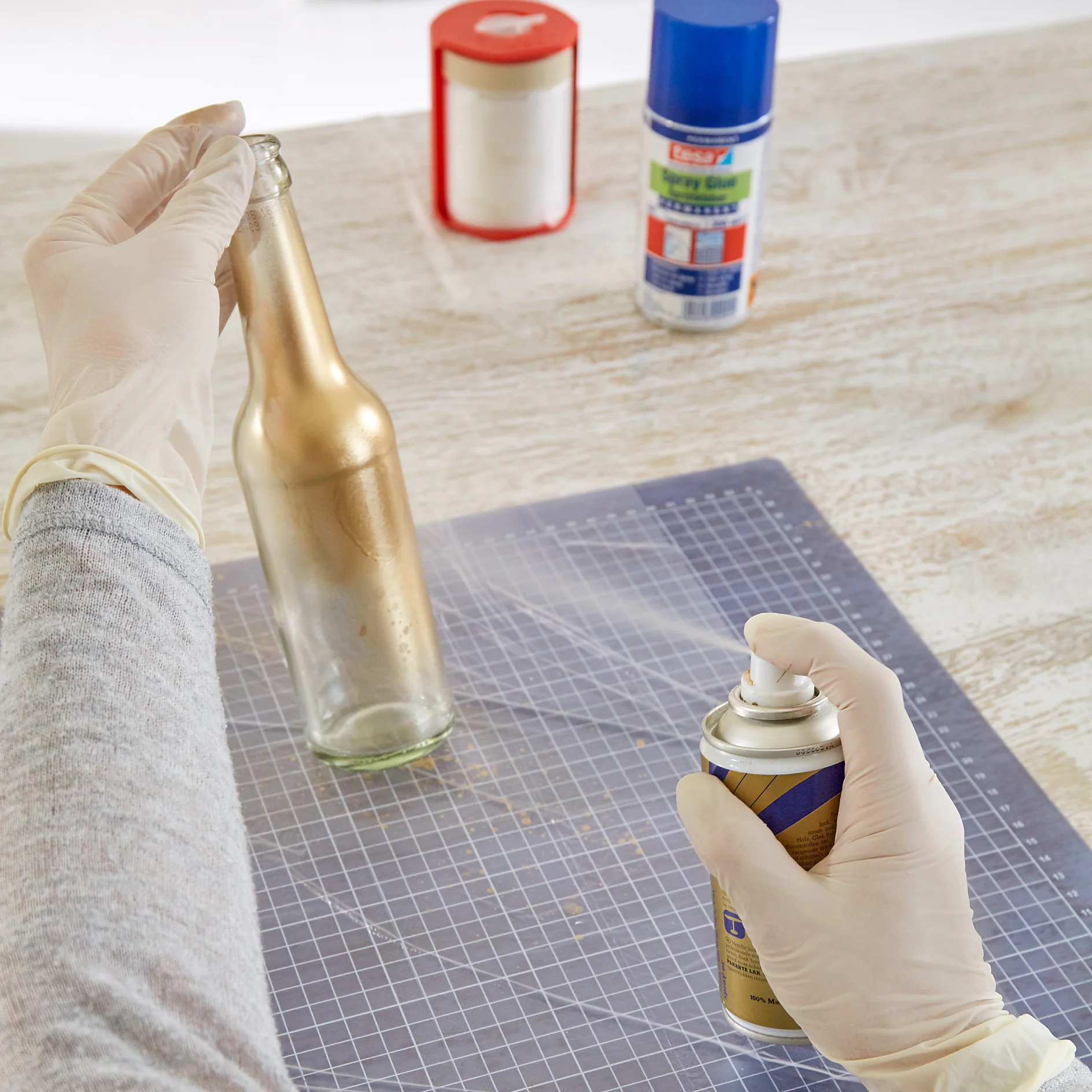 Work with spray paint only in well-ventilated rooms. Mask off the working surface with tesa Easy Cover®. Coat the bottles with the golden spray paint, repeating the process two times – avoid applying the color too thickly and thus creating color drips. Allow to dry.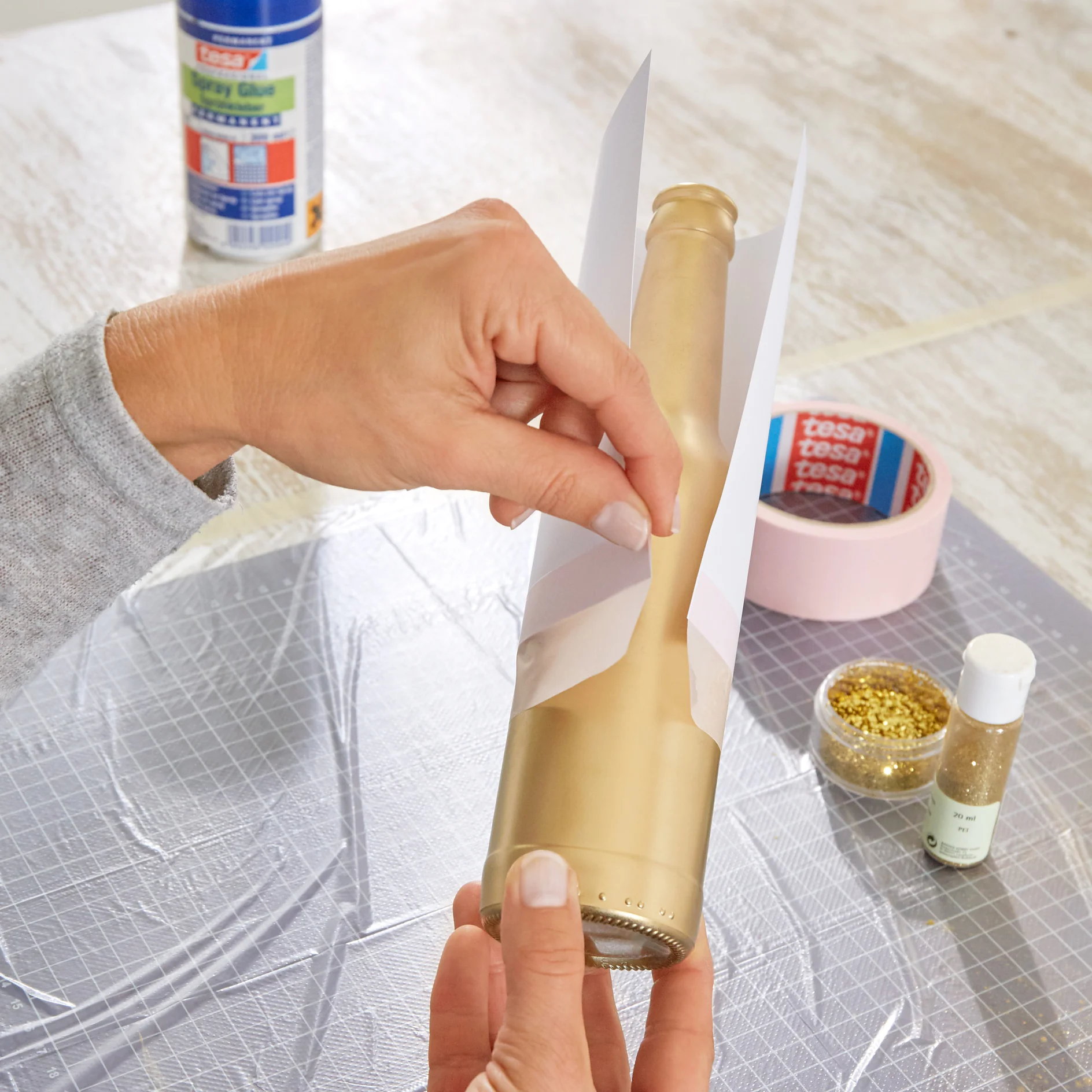 Mask off the area where no glitter is desired, using masking tape and paper.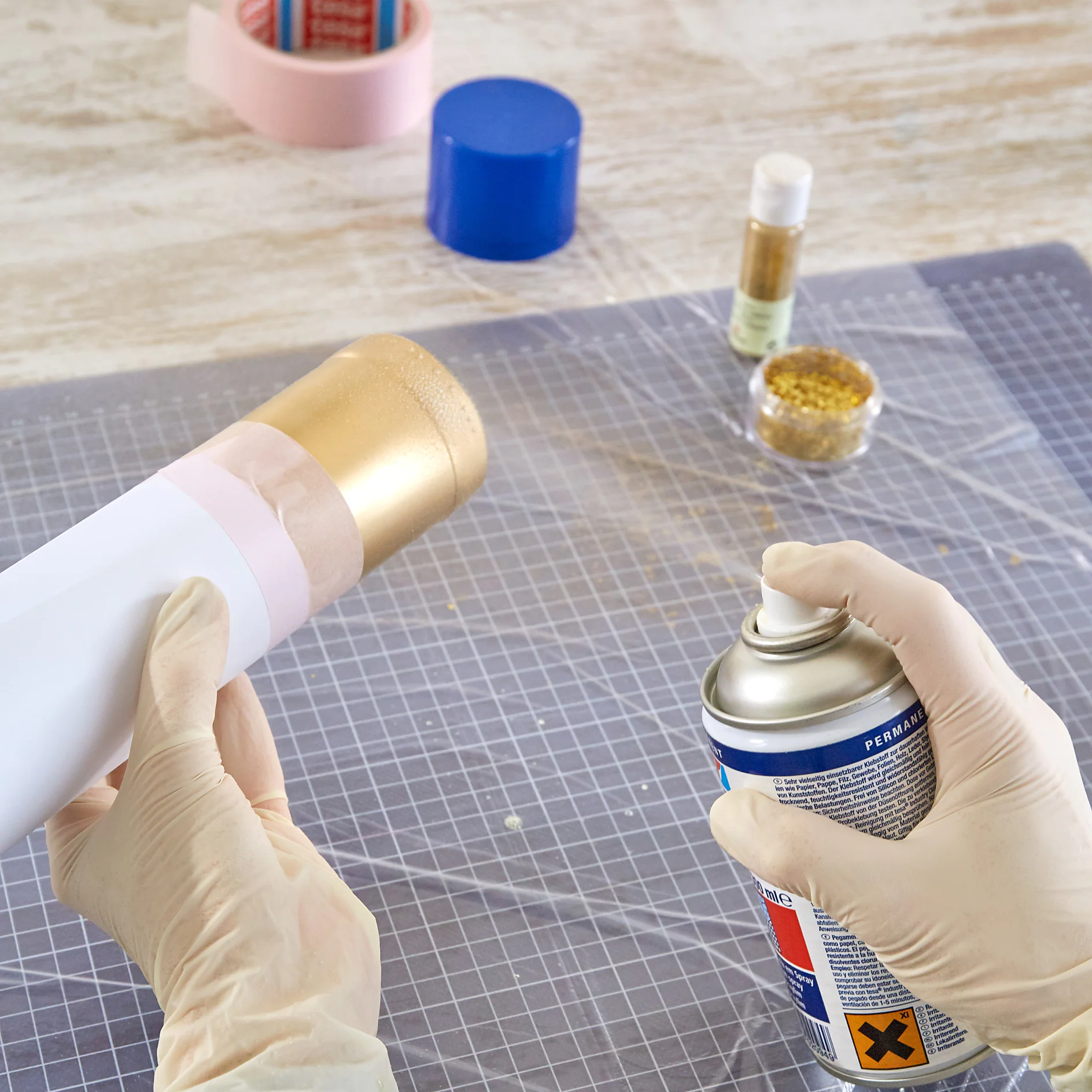 Coat the free area with spray glue.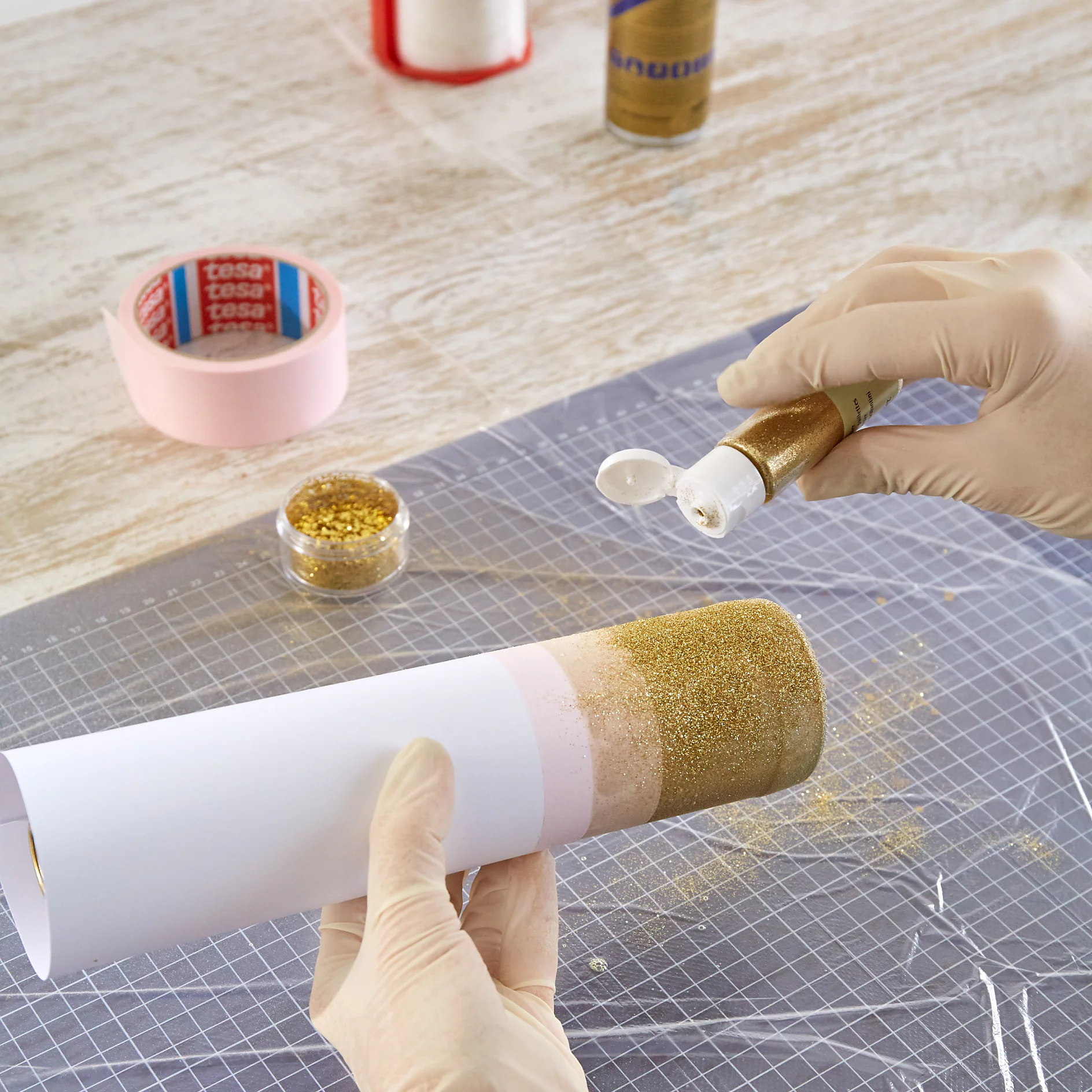 Apply the glitter carefully …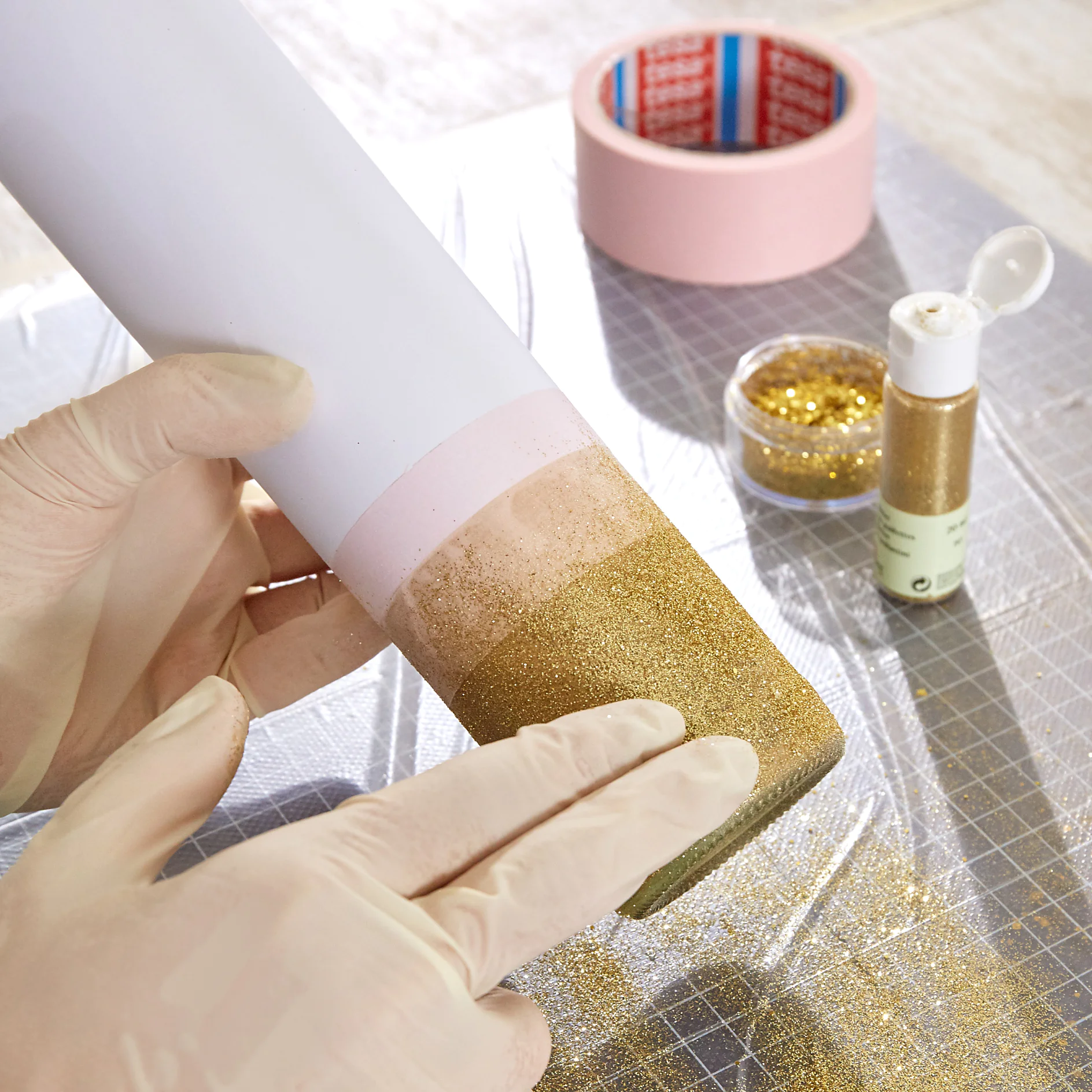 … distribute it evenly and press it on. Allow the surface to dry.
Carefully peel off the masking tape and remove the paper. Then allow the bottle to dry completely.