Tin vases
Simple white tin cans hide under the cheerful fabric patterns on the vases. They are quick and easy to make, so you might even make a few more for your friends ...
Level of difficulty
Original & quick
We need:
White tin cans in different sizesscissors pencil, ruler patterned fabrics tesa® handicrafts tape
How we do it: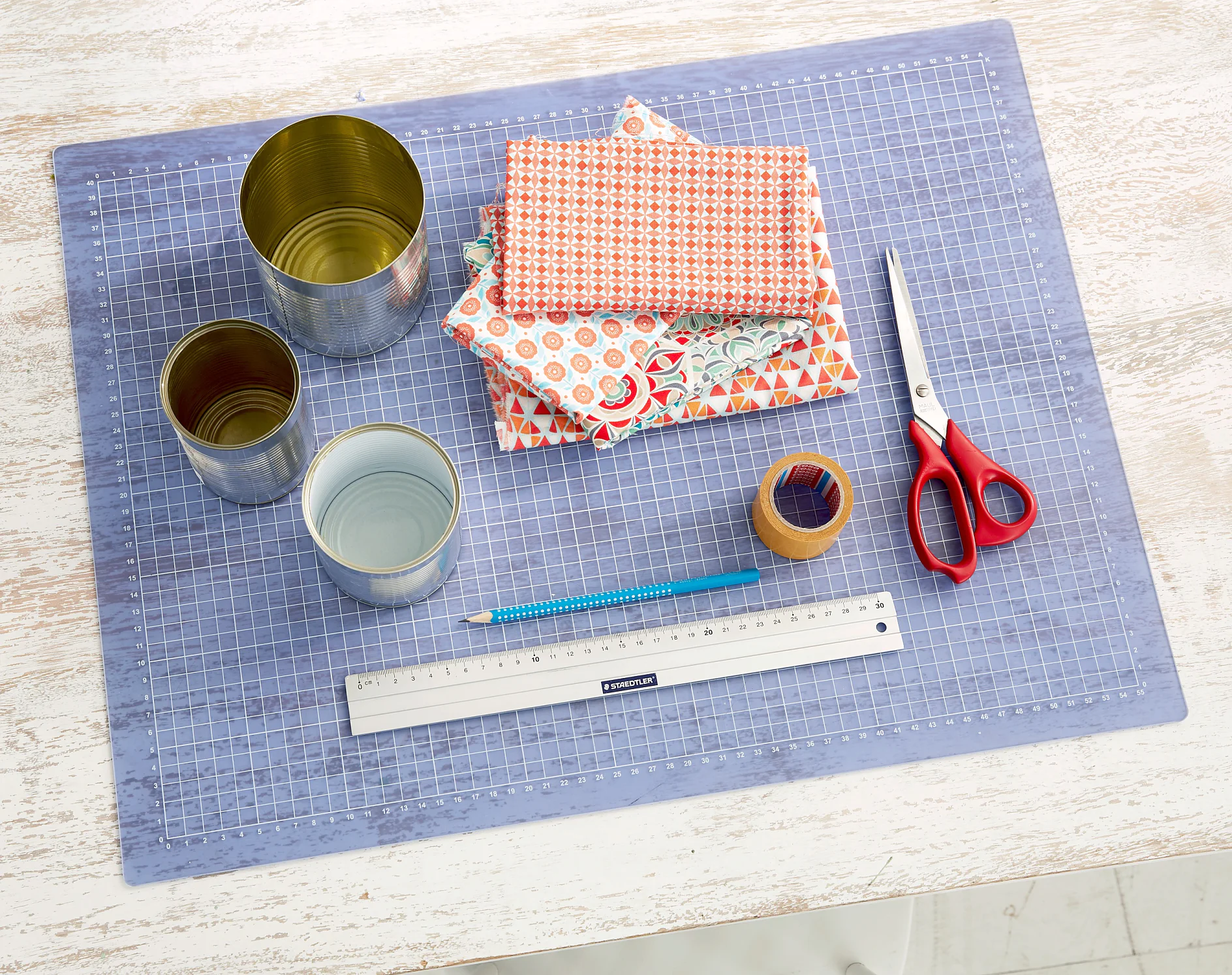 01

Tin vases / Step 1

Bring all required items together and let's start!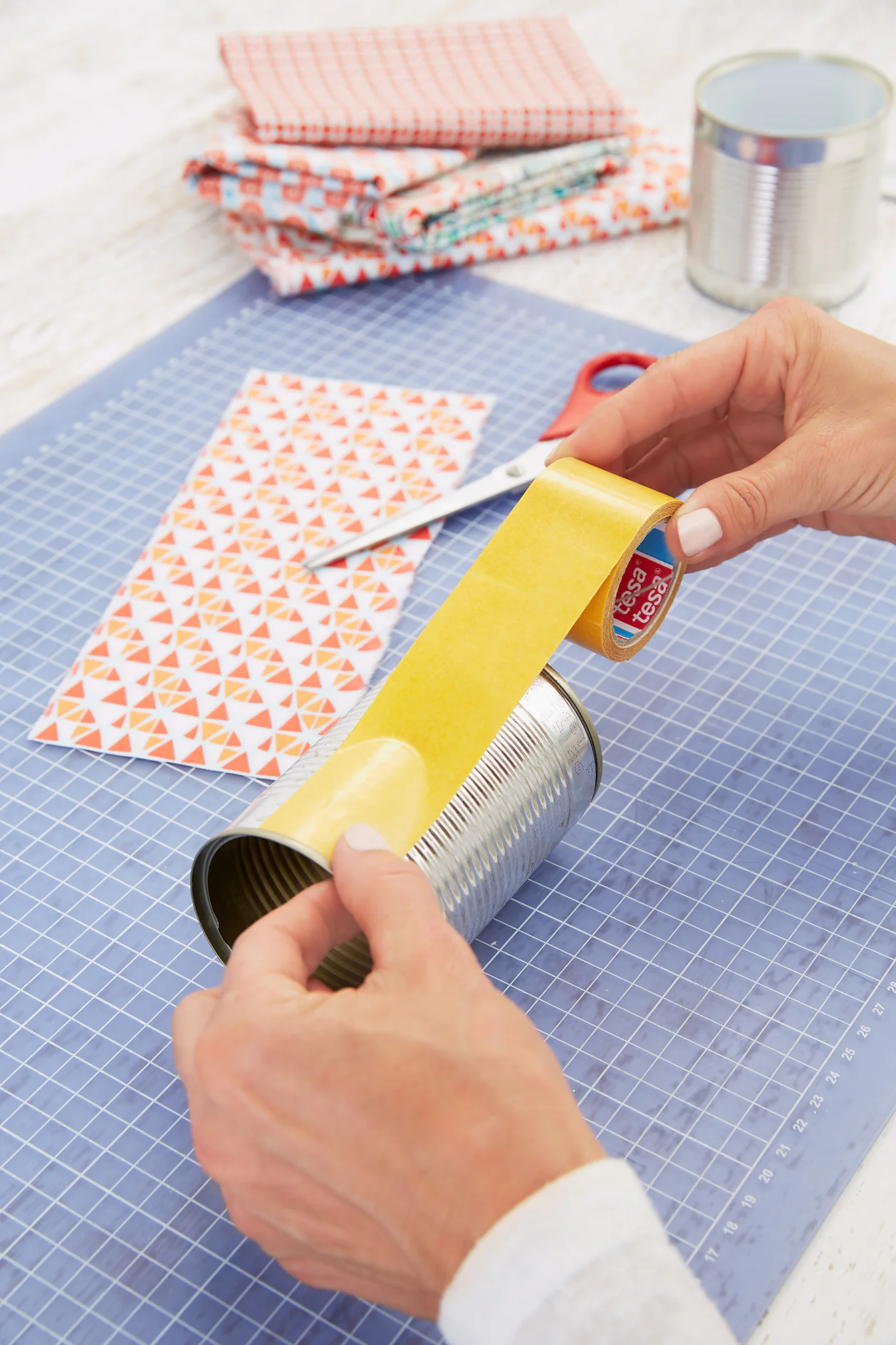 02

Tin vases / Step 2

Cut the fabrics. Measure: circumference x height of the single tin cans. Apply one strip of tesa® handicrafts tape lengthwise on the can.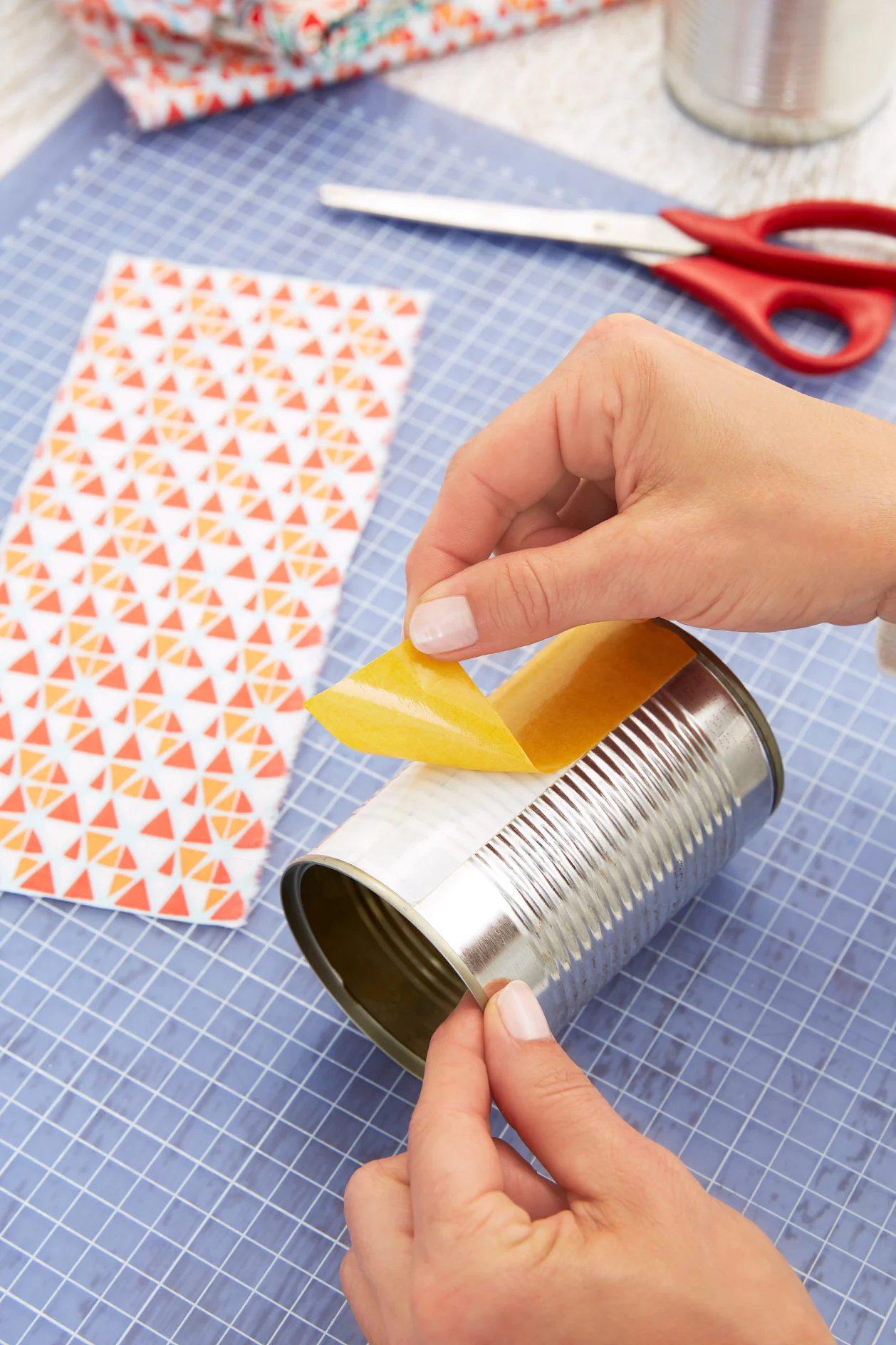 03

Tin vases / Step 3

Press firmly and remove the protective film.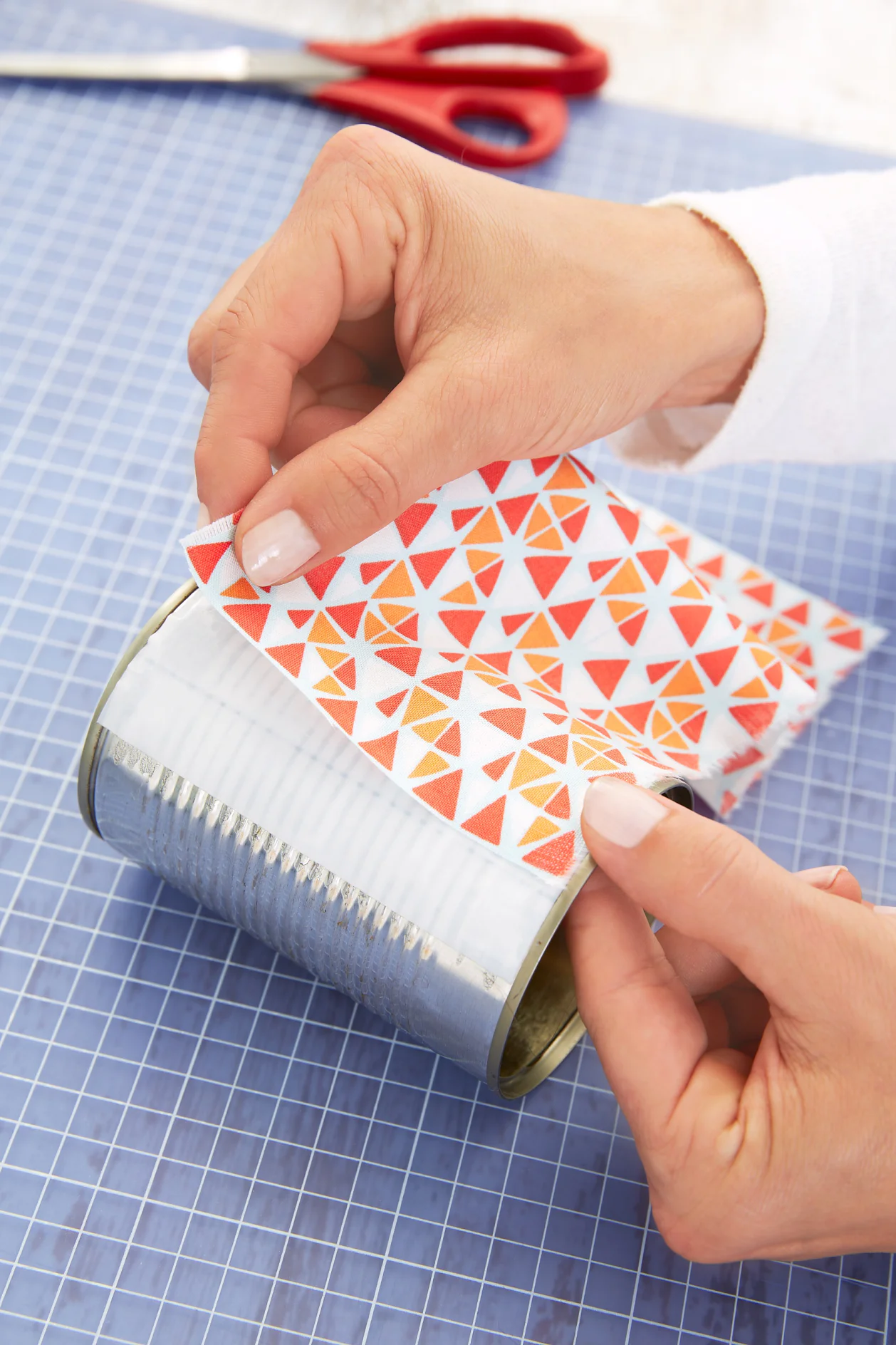 04

Tin vases / Step 4

Now glue the fabric on one half of the tape.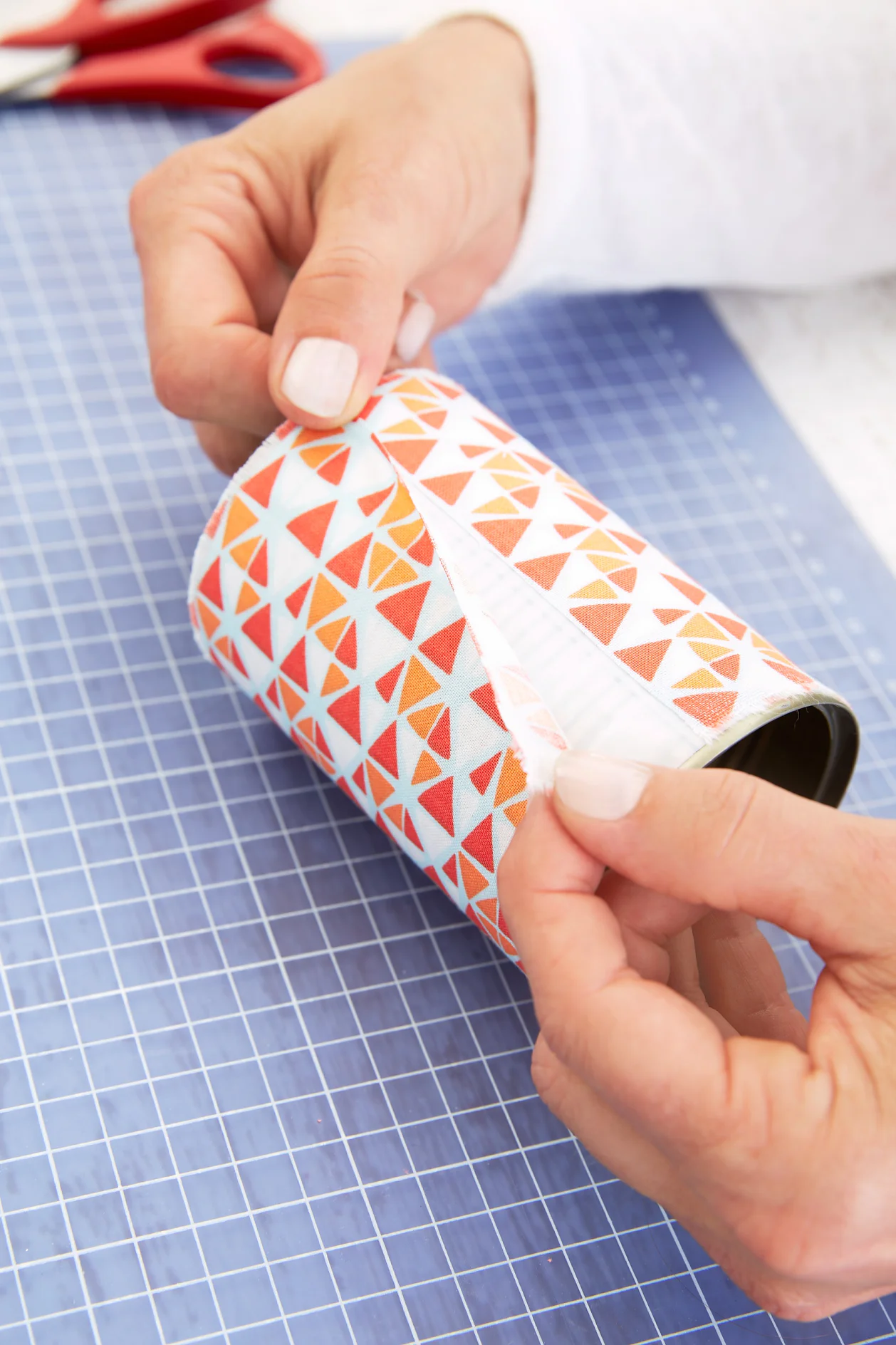 05

Tin vases / Step 5

Roll the fabric around the can and attach it on the second half of the tape. Press firmly.