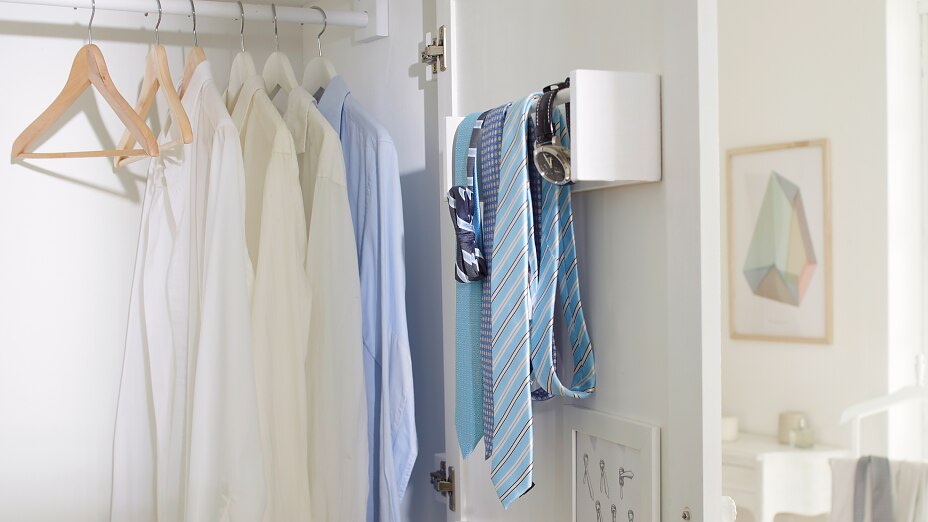 Too many ties and nowhere to hang them? No problem. Why not convert a spice rack into a handy tie rack? It's quick and easy to make and held securely in place wtih tesa® Powerbond INDOOR.
---
---
We need:
A spice rack made of wood (for example "BEKVÄM" from IKEA)
white enamel varnish
paintbrush
undercoat paint
scissors
alcohol- or silicone-free glass cleaner
01
Collect all items and let's start!
02
Paint the shelf with the undercoat and, once dry, the white varnish.
03
Apply vertical strips of tesa Powerbond® INDOOR approximately 5 cm apart on the back side of the shelf (having first removed any dust).
04
Press firmly on the tape for five seconds taking care not to touch any of the adhesive.
06
Clean the back of the wardrobe door with alcohol or silicone-free glass cleaner, then position the rack in the desired place. Press firmly for five seconds.